Lester shines in return to Oakland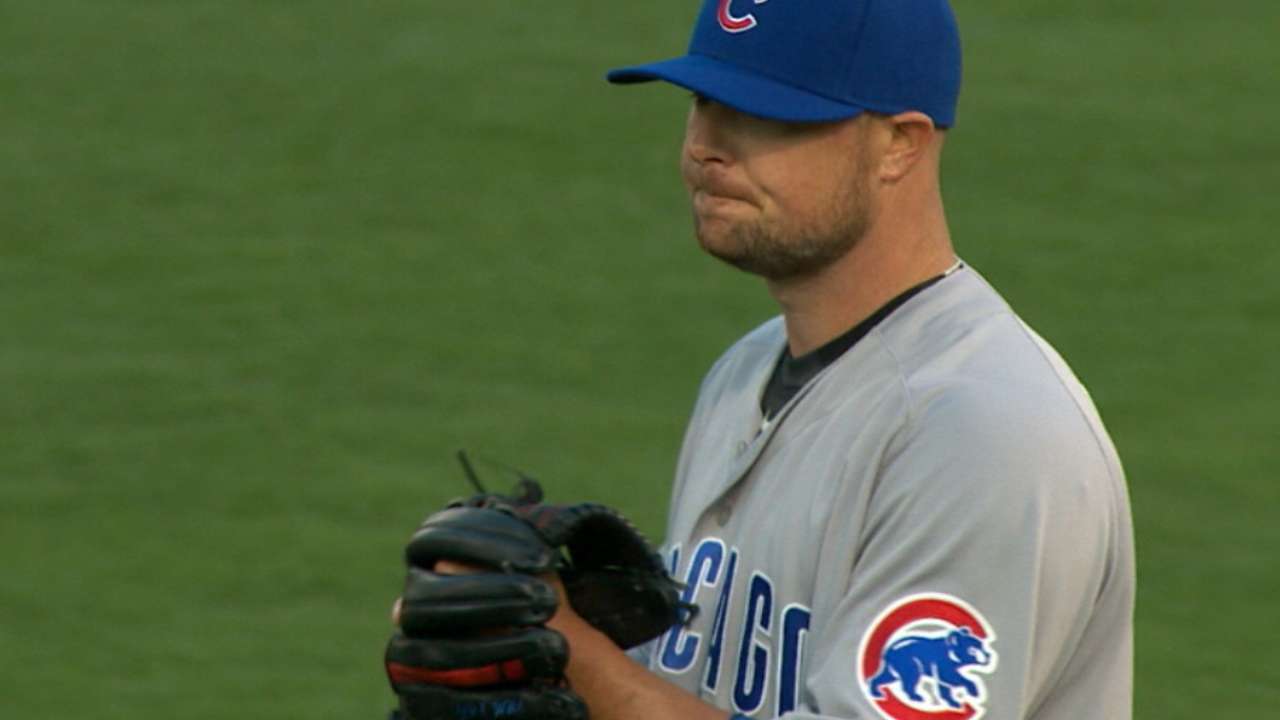 OAKLAND -- Cubs left-hander Jon Lester was looking forward to facing former teammates Coco Crisp and Jed Lowrie. Neither made an appearance.
"When you have a bunch of new guys, it makes it harder to form a game plan," Lester said after pitching the Cubs to a 7-2 victory over the Athletics on Friday night. "When you get four runs, that changes the game plan going in. Now it's about throwing strikes, putting them on the defense and attack them."
Lester, who made 11 starts for the A's during the 2014 postseason run, won his third straight decision and improved to 8-1 since May 21. He remained unbeaten (8-0 with a 2.55 ERA) in 12 night games.
"It went according to plan, and Jonny pitched really well, which made it all work," Cubs manager Joe Maddon said. "He had that bump there and then settled back in."
The Cubs are on another run, having won five straight, eight of nine and 15 of 21.
Putting four runs on the board before he had to throw a pitch gave Lester the luxury of rearing back and firing, rather than being more cautious against guys he's never seen before.
"It eases your mind and let's you think about throwing strikes," Lester said. "That's a good thing."
Lester is one of several Cubs who spent time in A's organization. Ben Zobrist played half of last season in Oakland, and Addison Russell was drafted by the A's 11th overall in 2012. Both of them contributed on Friday night.
"It's a little different," Lester said. "Any time you've been on the home side and come back as a visitor, it's different. I enjoyed pitching here. I wish it turned out a little different, but I was with a good team and great fans. It's unbelievable to come here as a home player as opposed to a visitor."
Lester faced the minimum through five innings, thanks to Zobrist's slick tag when David Ross caught Khris Davis stealing in the second inning. After giving up four hits in the sixth, Lester came back to pitch an efficient seventh before Carl Edwards Jr. and Joe Smith each pitched a scoreless inning.
Lester gave up six hits, did not walk a batter and struck out eight.
Rick Eymer is a contributor to MLB.com based in the Bay Area. This story was not subject to the approval of Major League Baseball or its clubs.