Hill to debut Sunday vs. Sox, following Stripling
Norris to be placed on disabled list with back strain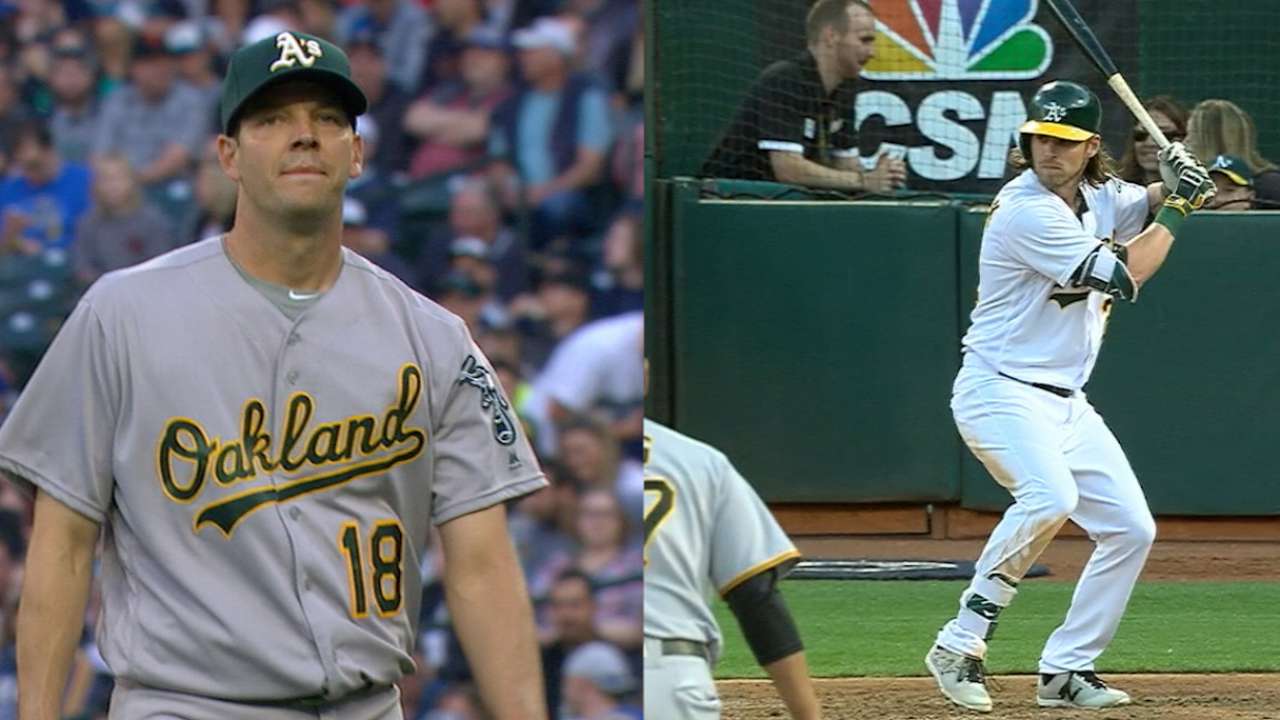 LOS ANGELES -- Rookie Ross Stripling and newly acquired Rich Hill will start for the Dodgers Saturday and Sunday against the Boston Red Sox, manager Dave Roberts said on Friday.
Stripling takes the start of Bud Norris, who will be placed on the 15-day disabled list with a slight mid-back strain suffered last Sunday, when he faced only two batters before leaving a start against Arizona.
Norris will be the 26th Dodger on the DL this year, a record, and the sixth back injury.
Hill, acquired Monday, has been on the DL with a bad blister that has passed all tests this week and is considered healed. Corresponding moves will be needed to put Hill on the 40-man and 25-man rosters. The Dodgers currently have nine relievers on the 25-man roster.
Stripling last pitched Sunday, when he followed Norris with 3 2/3 innings of relief. He had been optioned to Triple-A Oklahoma City, but is allowed to return during the 10-day exempted period because he's replacing an injured pitcher (Norris).
In eight starts this year for the Dodgers, Stripling is 1-3 with a 4.85 ERA. He made the club out of Spring Training as the surprise fifth starter because of injuries to Hyun-Jin Ryu, Brett Anderson, Brandon McCarthy, Mike Bolsinger and Brandon Beachy.
Hill came to the Dodgers from Oakland with outfielder Josh Reddick in the Deadline trade for young pitchers Jharel Cotton, Grant Holmes and Frankie Montas. Hill was 9-3 with a 2.25 ERA in 14 starts with Oakland, but he was unable to make his last start July 17 when the tip of his left middle finger ripped open during warmups.
McCarthy, getting an extra day of rest, is expected to pitch Monday night.
Ken Gurnick has covered the Dodgers since 1989, and for MLB.com since 2001. This story was not subject to the approval of Major League Baseball or its clubs.