Werth on-base streak up to '16-best 36 straight
Nats outfielder ties Marlins' Ozuna for longest in the Majors this year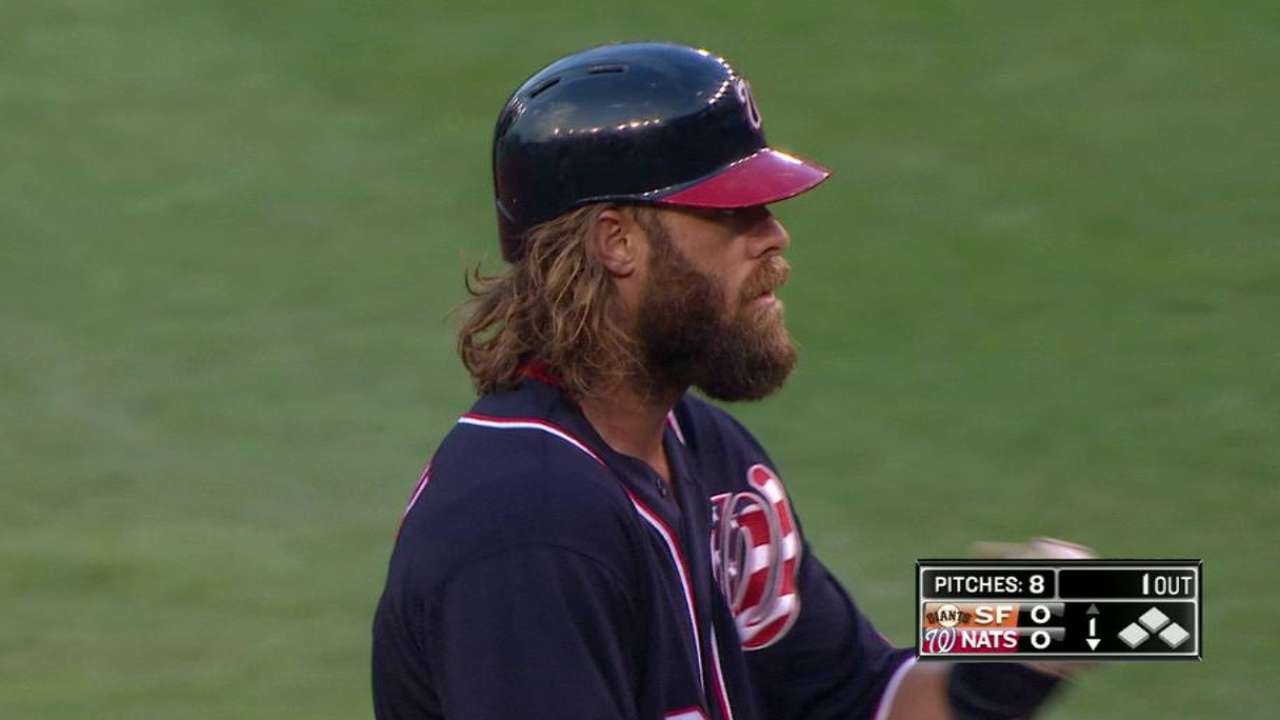 WASHINGTON -- With his single up the middle in the first inning of Friday's 5-1 win over the Giants, Nationals outfielder Jayson Werth reached base in his 36th consecutive game, tying the Marlins' Marcell Ozuna for the longest streak in the Majors this season.
Over the course of Werth's career-high streak, which began June 20, the outfielder is batting .268, with a .391 on-base percentage. His OBP has risen from .318 to .343 during that time.
Werth said Friday that after a slow start to the season, he found his groove in late May or early June. The trick, he said, was working counts and being patient, as he has tried to do his whole career.
"I finally feel like myself," Werth said. "I've always been an OBP guy. I kind of came into the season trying to be more aggressive. Everybody's always like, 'Why don't you be more aggressive, why don't you swing earlier in the count?' So I tried it, and I shouldn't have. So it just took me some time to get back to being me."
• Play MLB.com's Beat the Streak, win $5.6 million
Werth has especially thrived this season when batting second. In 235 plate appearances in that spot in the order, he has hit .282 with a .391 on-base percentage. He has hit .220 with a .276 on-base percentage elsewhere.
"He's been very valuable in that two-hole," manager Dusty Baker said. "If your leadoff man doesn't get on, there's a good chance Jayson's going to get on."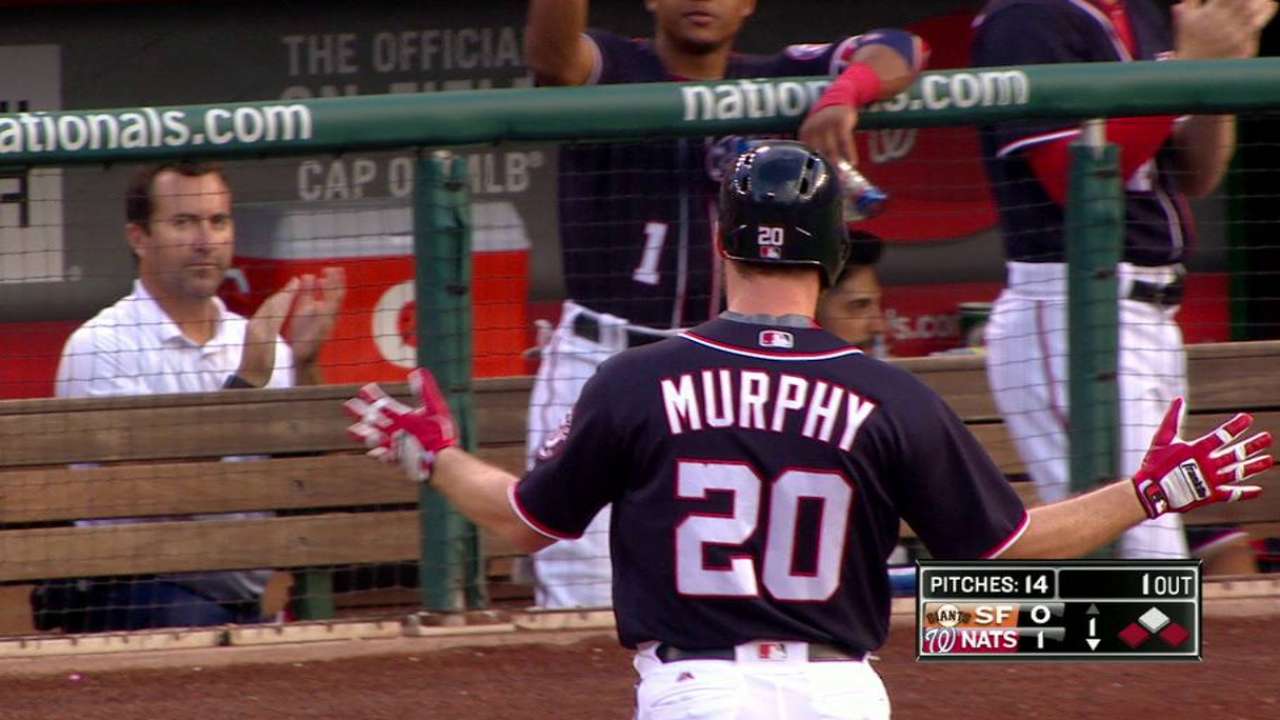 After singling in the first Friday, Werth came around to score on a Daniel Murphy single to left field. The run was Werth's 56th on season, fourth most on the team.
Werth will try to break the tie with Ozuna on Saturday against Matt Cain and the Giants.
Alex Putterman is a reporter for MLB.com based in Washington. This story was not subject to the approval of Major League Baseball or its clubs.