Plouffe making fielding progress in rehab games
Infielder could return to lineup as early as Monday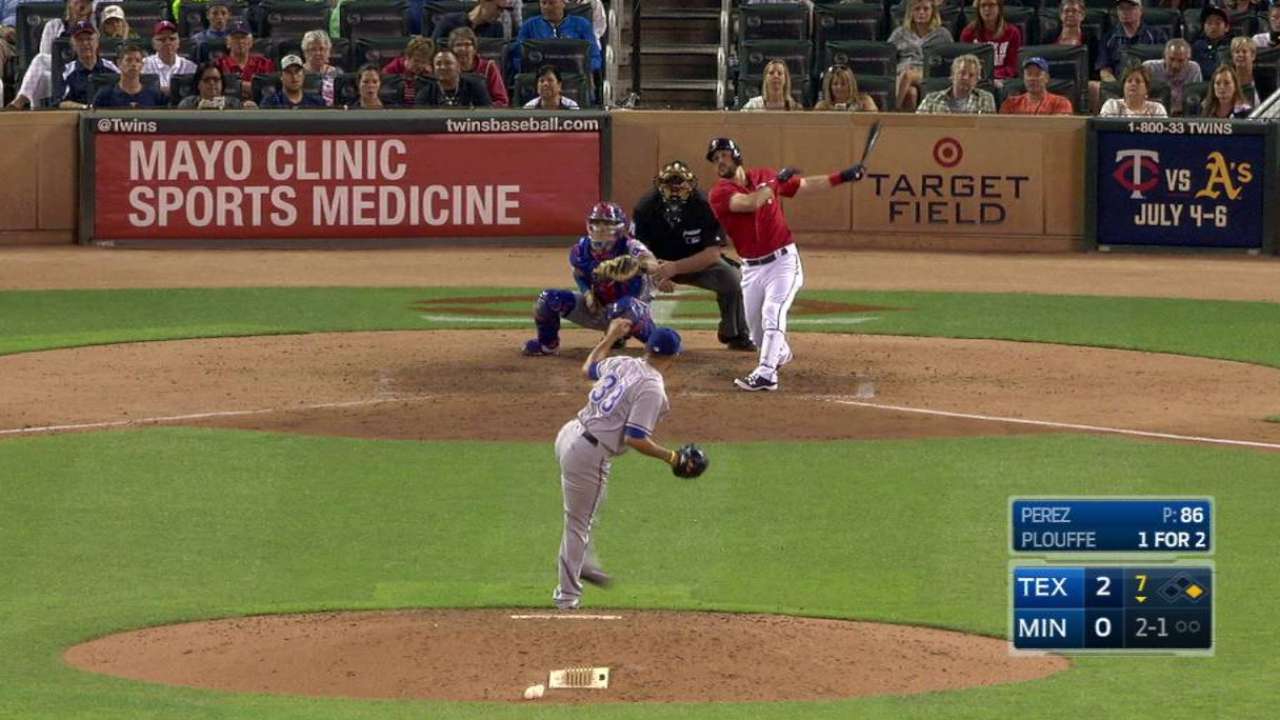 ST. PETERSBURG -- The Twins will continue to be patient with Trevor Plouffe, even as he prepares to play nine full innings at third base Friday.
Manager Paul Molitor is encouraged by the corner infielder's progress, but he confirmed before Friday's series opener against the Rays at Tropicana Field that Plouffe won't rejoin the team until it leaves St. Petersburg. Minnesota won't have the righty back until at least Monday.
"Probably not the way he would like it," Molitor said, "but we're not thinking about anything until Monday as far as back on the 25-man."
Plouffe made his third consecutive appearance with Triple-A Rochester on Thursday since beginning his rehab assignment Tuesday. He served as the designated hitter, going 1-for-4 with two strikeouts.
Plouffe will make his second appearance at third base -- he started there Wednesday -- and plans to play all nine innings Friday. On Saturday, Molitor said he plans to get some work at first base.
"Hopefully that goes well," Molitor said.
Sunday isn't outlined yet for the 30-year-old, but as of now, it will still be spent on a rehab assignment.
Plouffe has been sidelined since July 4 with a fractured left rib. In three rehab games, Plouffe has gone 3-for-11 with two runs. When he returns, it's possible Miguel Sano could head back to the Minors. The second-year slugger is batting just .239 entering Friday, and the Twins haven't ruled him out as a potential casualty of Plouffe's return.
"It's something that's looming," Molitor said Thursday. "I wouldn't say I've put off having to consider it. A lot of times, you gather information before that decision gets closer, so things can become more clear."
David Wilson is a contributor to MLB.com based in St. Petersburg. This story was not subject to the approval of Major League Baseball or its clubs.