Wilson 'glad' to be playing for hometown team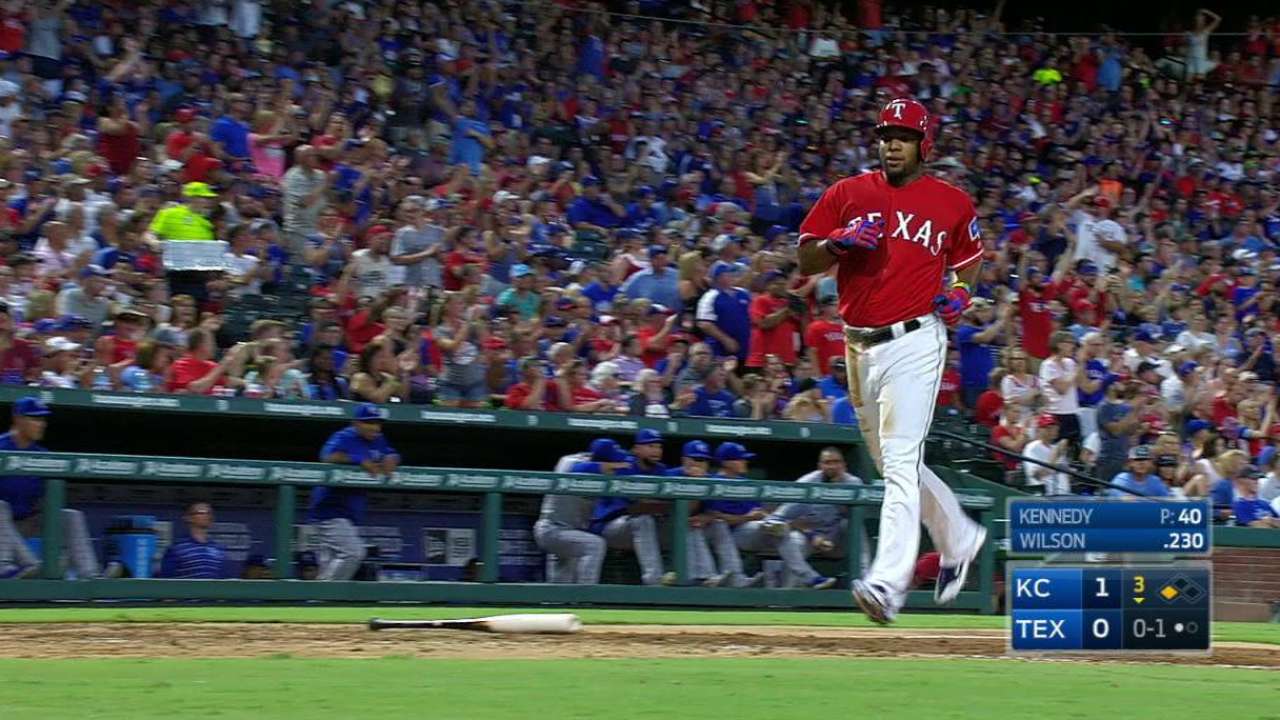 ST. PETERSBURG -- It was 3:45 p.m. on Monday, and catcher Bobby Wilson was on his way to the Rangers' team charter plane. All of his luggage and equipment were already stowed away, and he was ready to board the flight to Baltimore.
That's when he got a call saying he'd been designated for assignment. The first-place Rangers traded for All-Star catcher Jonathan Lucroy, and Wilson's services were no longer needed. Getting designated and his subsequent pickup by Tampa Bay on Thursday was just a part of what has been an "insane" season for the journeyman catcher.
"I felt [like] such a big part of that team," Wilson said. "I got there and we weren't in first place and built a 10-, 11-game lead. … You feel like you're a big part of that, and then they make that trade -- it was obviously difficult."
The 33-year-old Wilson was claimed off waivers by the Rays on Thursday. He spent part of the 2015 season in Tampa Bay and developed a strong rapport with the pitching staff. Catcher Curt Casali, who was hitting .168, was optioned to Triple-A Durham to make room on the roster for Wilson.
Wilson, an eight-year MLB veteran, hit .250 with the Rangers this season and had three home runs and 22 RBIs. He started in Spring Training with the Rangers, was traded to the Tigers and started the season in Triple-A. He played five games with the Major League team, then was traded back to the Rangers. Now he's back in Tampa Bay, where he and his family reside.
"Excited to get Bobby back," Rays manager Kevin Cash said. "He did a nice job in Texas this year. When we heard Bobby was available, there were a lot of pitchers that came calling. A lot of pitchers liked throwing to him last [season], the way he carried himself and communicated with our pitching staff."
Wilson said he hasn't been told what his exact role will be, but he'll likely be the backup catcher behind Luke Maile, who's been tasked as the consistent starter as the Rays hope to gauge what they have in him. Wilson was surprised to get picked up by the Rays, given the need for catching depth among other MLB teams, but he is excited to have a second chance to prove himself in his home city.
"This isn't one of the places I thought I was going to come back to," Wilson said. "I'm glad. I'm happy. I get to be at home and stay at my own house."
Sam Blum is a reporter for MLB.com based in St. Petersburg. This story was not subject to the approval of Major League Baseball or its clubs.