Renda credited with first MLB hit after review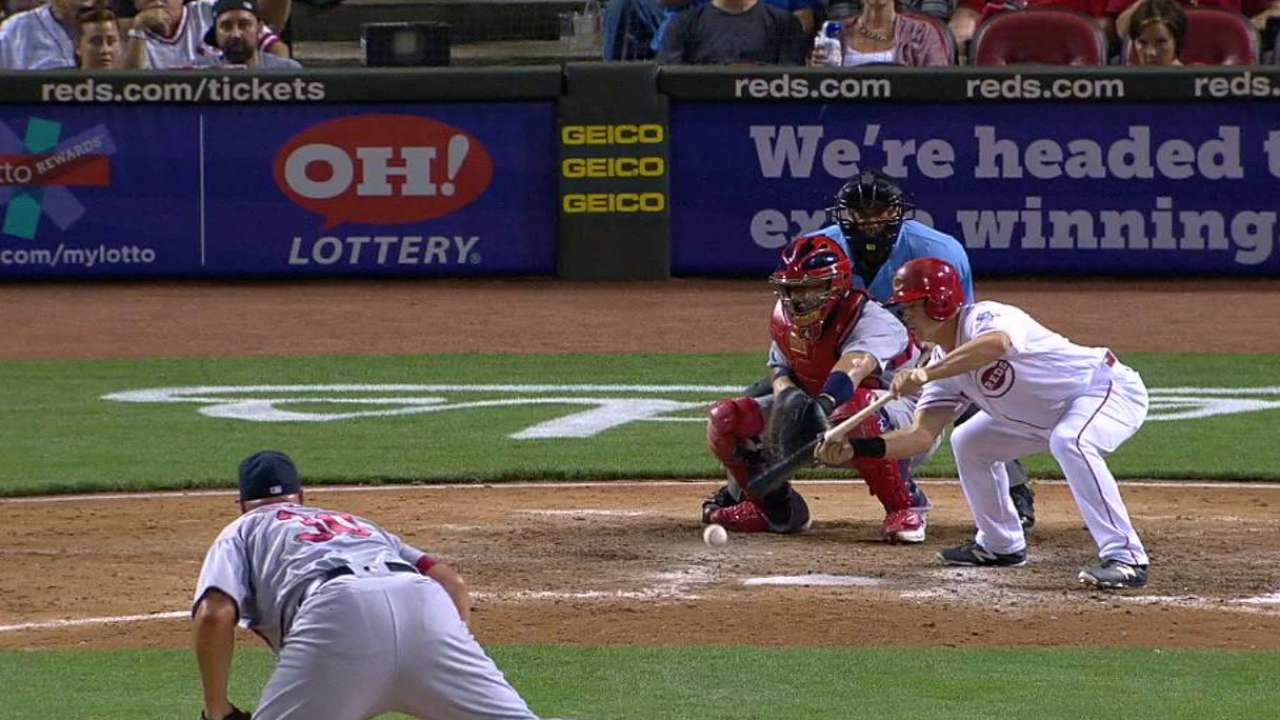 PITTSBURGH -- Better late than never, Reds infielder Tony Renda was credited with his first Major League hit three days after it occurred.
In the bottom of the eighth inning of Tuesday's 7-5 win against St. Louis, Renda pinch-hit in his Major League debut and produced a sacrifice bunt while reaching first base on an error by the first baseman. After an MLB review, the scoring decision was changed to a bunt single this morning for Renda's first career hit.
"A guy sent me a picture of it," Renda stated. "Just a perfect image of it with me on the bag and the ball is not in the glove yet. It's great, and now I have a picture of it, they gave me the ball, they kept the ball and authenticated it as my first at-bat. So now we'll get that changed to my first hit. I do have the ball.
"I got the text this morning, and it's exciting and hopefully there are more to come."
George Von Benko is a contributor to MLB.com based in Pittsburgh. This story was not subject to the approval of Major League Baseball or its clubs.