Cutch confident in return from benching
Slumping Pirates star 'ready to go' after 3-game hiatus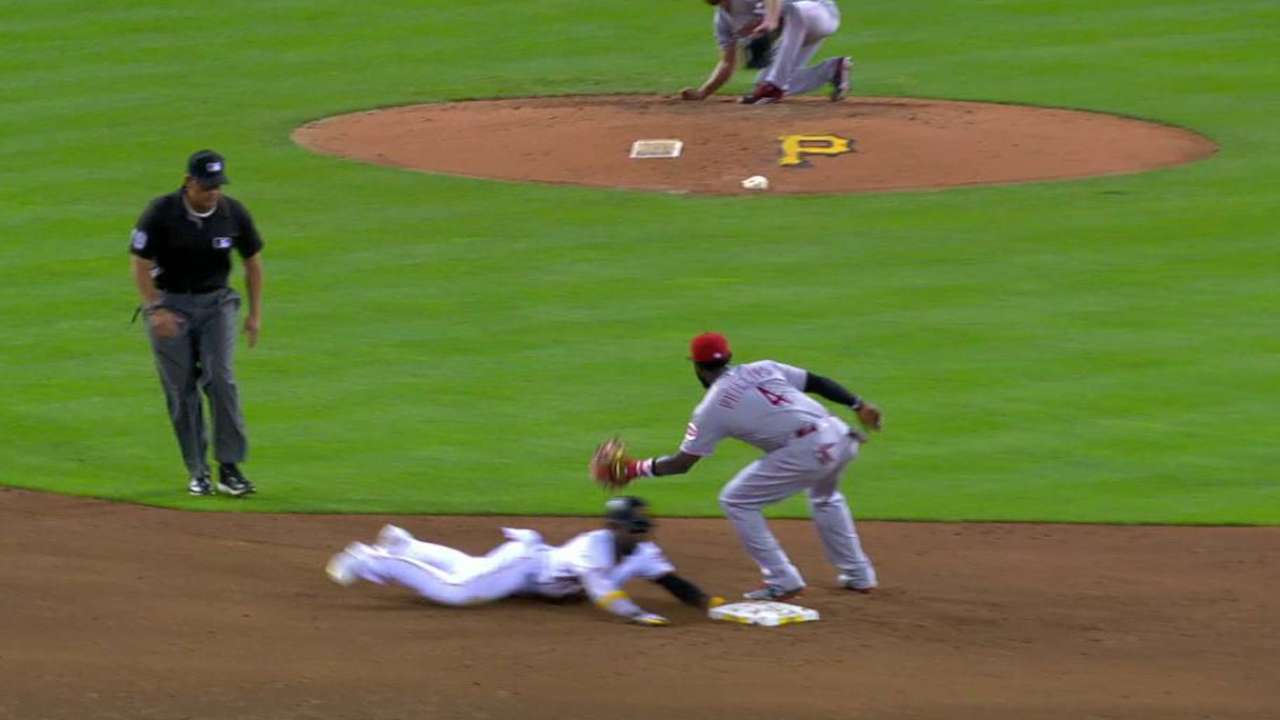 PITTSBURGH -- Andrew McCutchen's brief benching ended Friday. The Pirates' struggling star was back in the lineup, batting third and playing center field in the Pirates' 3-2 walk-off win over the Reds.
Looking for a way to jolt McCutchen out of his season-long slump, manager Clint Hurdle opted to give McCutchen a physical and mental break. So McCutchen watched from the dugout as the Pirates lost two of three to the Braves at Turner Field earlier this week.
"He can't work any more, any harder than he has. Let's just back away," Hurdle said. "People talk about fighting through it. There's also times you need to put the gloves down, open up your hands and see what you can see, see what you can receive, see what you can feel. Now go out, be athletic and play. Basically, that's the message."
McCutchen accepted the assignment, uncomfortable as it may have been.
"I'm not a person that sits the bench. I'm an everyday player. It's not something I wanted to do," McCutchen said. "Definitely not bred for that type of thing. I really feel like hopefully that's the last time something like that happens."
Now, the important question: Did it help? McCutchen went 0-for-2 with two walks and reached on an error in his first at-bat.
"I feel good. Ready to go," he said before the game. "Three days [down] or not, I'm ready."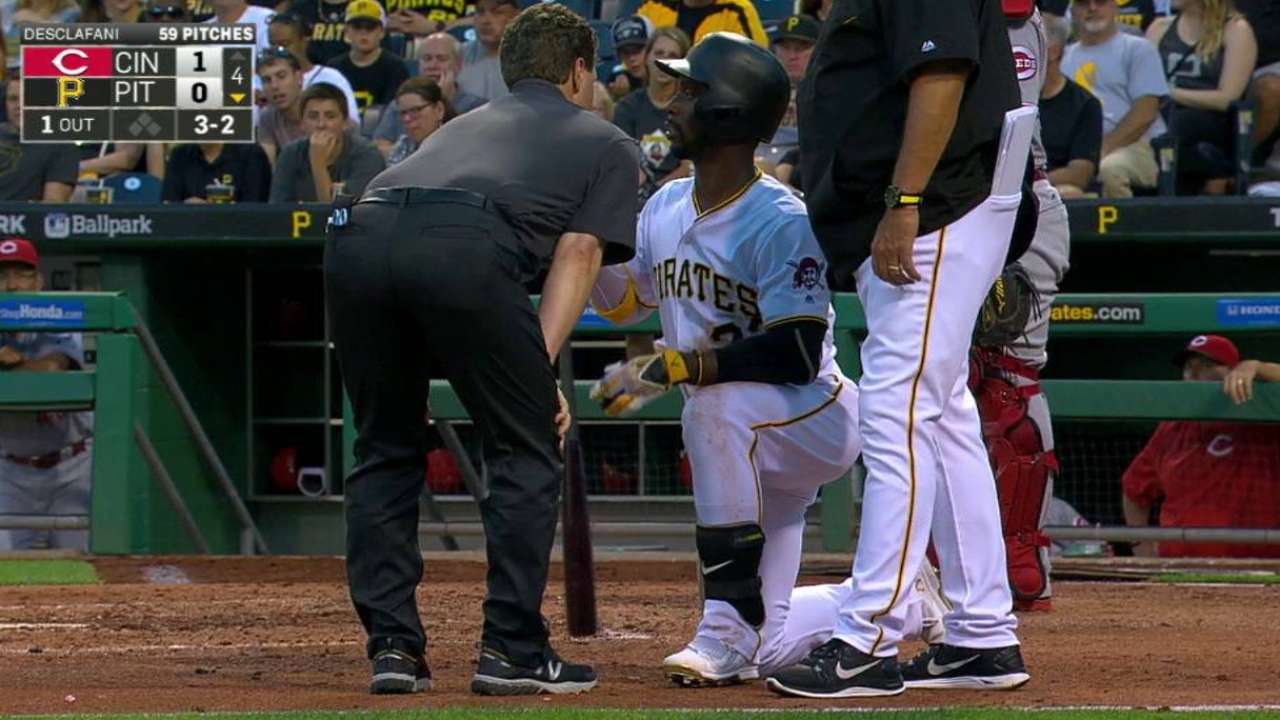 McCutchen is four months into the worst season of his outstanding career, batting .241/.311/.408 with a team-high 107 strikeouts in 97 games before Friday night's opener against the Reds at PNC Park.
There hasn't been a definitive reason for McCutchen's uncharacteristic decline. It might have been an incorrect grip, which eventually led to an injured thumb. It might be the strike zone, a consistent issue he and Hurdle have pointed out.
Should fans be worried about McCutchen?
"No time to hit the panic button. I'm still me," he said. "Nothing has changed. Just because I'm hitting .240 doesn't mean I'm not Andrew McCutchen. That's what people need to remember."
With the Pirates coming home after a disappointing road trip through Milwaukee and Atlanta, and McCutchen back in the lineup, local radio host Colin Dunlap of 93.7 The Fan started a social media campaign Friday morning encouraging fans to support McCutchen, recognizing what he's done for the franchise instead of piling on boos after four bad months.
McCutchen wasn't aware of the movement -- #CutchStandingO -- when he spoke to reporters on Friday afternoon. But he had a few thoughts to share about the way fans have reacted to his poor season.
"Thick and thin, that's what fans are. Good and bad," McCutchen said. "We lost for 20 years, and those fans stayed in. They kept through it. They kept hollering. Those are the fans. If anyone else is different than that, they're not fans.
"That's what fans do. Regardless of who you are, regardless of the outcome, regardless of good and bad, they support us. That's what a true fan is. Those are the ones who matter the most."
Adam Berry has covered the Pirates for MLB.com since 2015. Follow him on Twitter at @adamdberry. This story was not subject to the approval of Major League Baseball or its clubs.