To relax off field, Mets play ball
Team has hoop in clubhouse to support relaxation, chemistry
NEW YORK -- Bartolo Colon, the Mets' 43-year-old fun uncle, is tossing one-handed passes to Asdrubal Cabrera's son, Meyer. Colon's sitting in front of his Citi Field locker, flanked by a number of teammates who chuckle as the younger Cabrera hoists shots at the basketball hoop affixed to a stanchion in the team's clubhouse.
One shot is snatched out of mid-air by Yoenis Cespedes, as if the fan favorite is stealing a hard-hit liner in the outfield. He steps back and floats a shot of his own. It sails over the hoop.
Part of the reason for the Mets' success despite a litany of injuries, players suggest, is the team's chemistry. Manager Terry Collins has lost captain David Wright and right-hander Matt Harvey for the season, with first baseman Lucas Duda all but done for the year as well. Catcher Travis d'Arnaud has spent time on the disabled list, and virtually all of the team's starting pitchers and regular positions players have dealt with some physical ailment.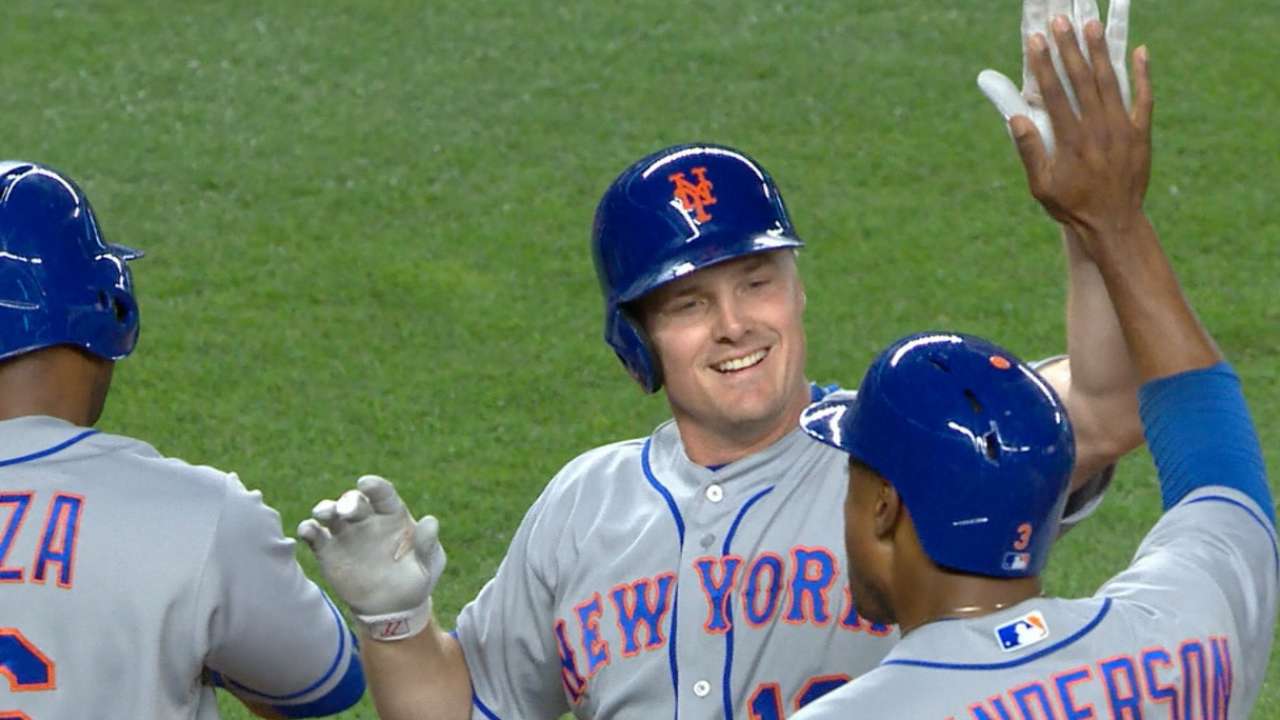 But, stationed in the middle of the clubhouse, there's a hoop. There are four basketballs strewn across the floor. And there's a roster of players looking to decompress from the pressure of playing for a championship contender in Queens.
"It's just, like, whoever's standing around, for the most part -- just foul shot competitions, or H-O-R-S-E," second baseman Neil Walker said.
He added: "It can be competitive at times."
Not too competitive, of course. Players aren't jockeying for rebounds and throwing elbows amid the constant scuffle of trainers, reporters and others. Rather, basketball serves a reprieve from the everyday grind, an outlet through which laughs are shared and bonds are built.
For example, pitchers Jerry Blevins and Logan Verrett have been known to stage creative games of H-O-R-S-E.
"You've got to shoot from your knees on the couch or something like that; they are far out," rookie outfielder Brandon Nimmo said.
Nimmo said he doesn't spend a ton of time frequenting the "court," as Jacob deGrom referred to the carpeted area in the middle of the clubhouse one afternoon. The hoop and stanchion were moved there from between Harvey's and Addison Reed's locker in early July.
"My jumper is long gone," Walker said. "I leave that to the tall guys. Jake and those guys, they can play."
It's not uncommon for teams to have leisure spaces in the clubhouse. Walker said he's seen table tennis and golf, while Nimmo said the clubhouse at Triple-A Las Vegas has a hoop of its own. It's a little one, attached to a door.
The Mets used to have a similar situation, with a hoop affixed to a wall. They eventually upgraded to the stanchion, but with a bigger hoop. It was later replaced by the smaller hoop used now, which increases the degree of difficulty.
Through 111 games, Mets were 57-54. They mean business on the field, Nimmo said, but when they return to the clubhouse, they feed off each other.
"Sometimes, you need to let your mind go, you know?" Cabrera said.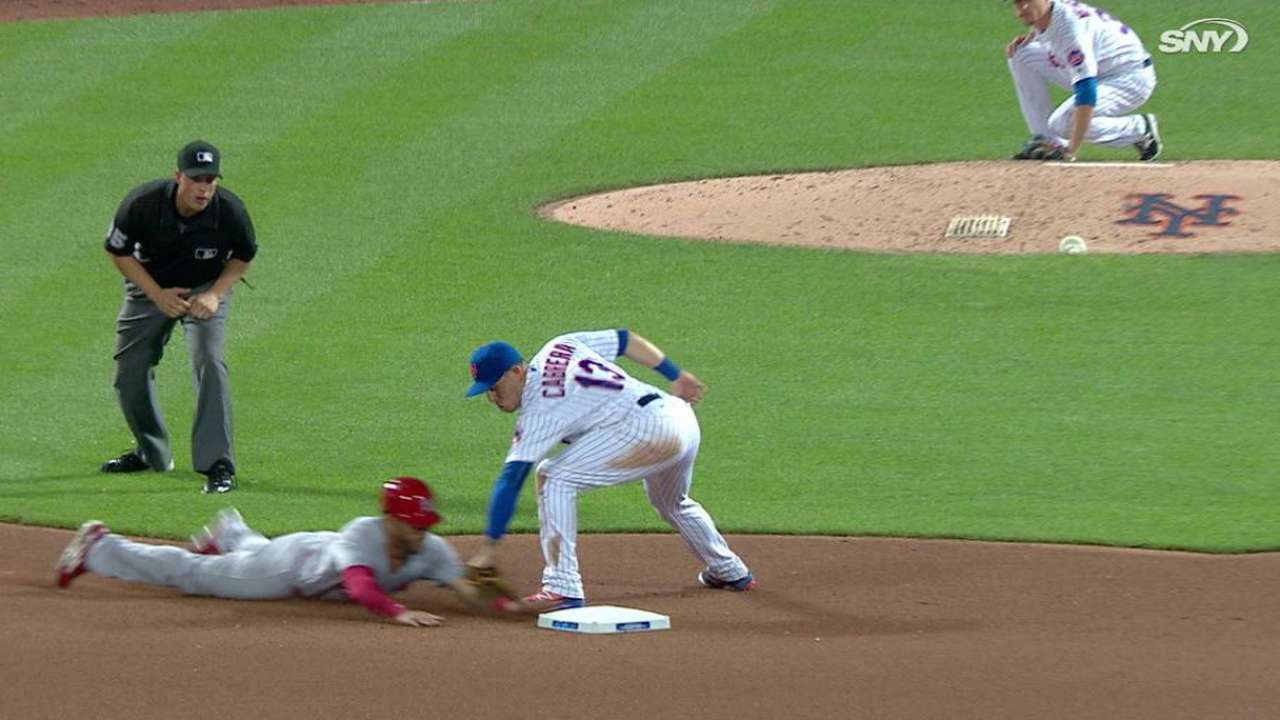 The fun doesn't stop with impromptu horse sessions. Right-hander Hansel Robles frequently weaves through clusters of people on an electric scooter, grooving to the music playing from his oversize headphones.
And Jeurys Familia, who's known for his nasty stuff and mean demeanor on the mound as the Mets' closer, has a penchant for mischief. During lulls in the locker room, he'll sometimes whack a foam roller against a nearby coffee table, delighting in a room full of surprised people covering their ears. On his way out of the room, he'll scream in unsuspecting bystanders' ears, again grinning at their shock.
July 10 was a low point in this season for the Mets. Harvey's decision to undergo season-ending surgery was only days old, and Noah Syndergaard and Cespedes were both day-to-day.
To make matters worse, former Mets second baseman Daniel Murphy had clobbered his old team with a three-hit clinic in a tough 6-1 defeat the night prior.
But the Mets still had their hoop.
Before the game, Robles grabbed a ball and tossed it to a reporter. Brick. He passed to another reporter. Air ball. And another. Brick.
Robles then bounded past them with a slight grin on his face. He lined up a shot and released.
Nothing but net.
Joshua Needelman is a reporter for MLB.com based in New York. This story was not subject to the approval of Major League Baseball or its clubs.