Hanigan placed on DL; Holaday added to roster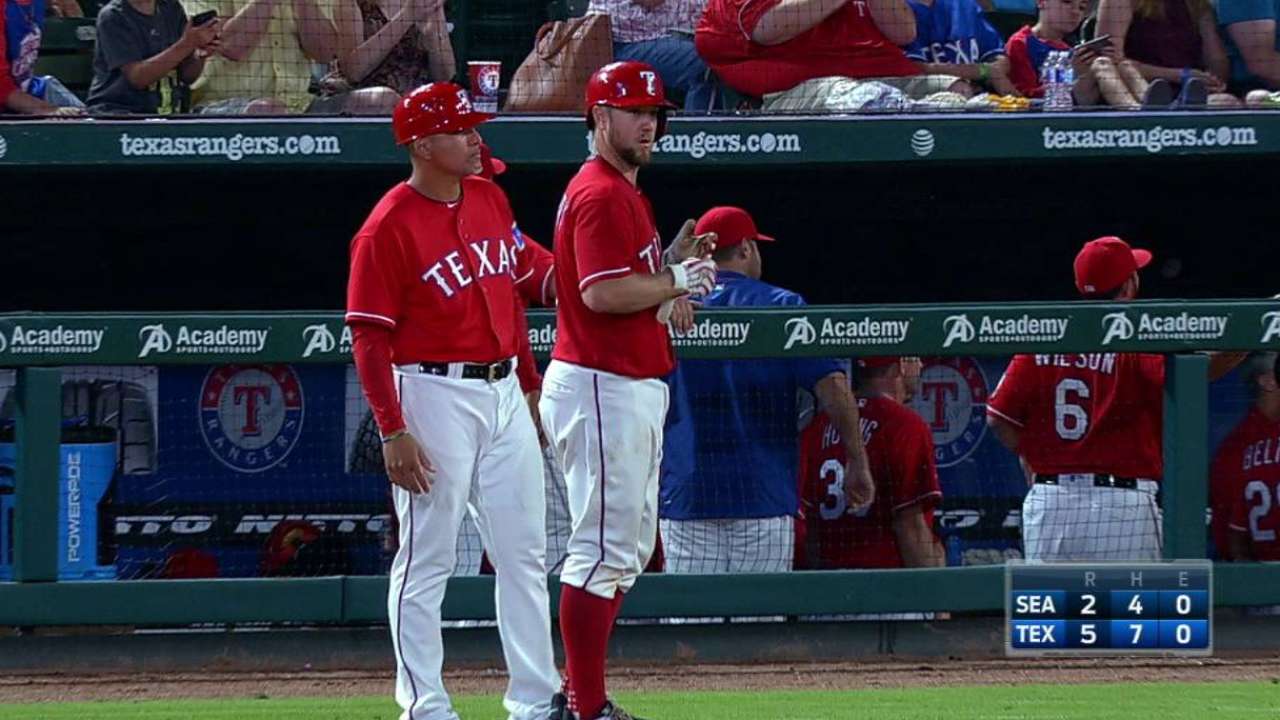 LOS ANGELES -- With Ryan Hanigan placed on the 15-day disabled list Saturday with a left ankle injury, the Red Sox added catcher Bryan Holaday, who was claimed off waivers from the Texas Rangers on Friday, to the 25-man roster. Hanigan's DL move is retroactive to Thursday.
Hanigan injured his ankle during the eighth inning of Thursday's game against the Mariners while trying to catch a ball.
"He's been battling some physical ailments, and that was one of them," Red Sox manager John Farrell said. "While receiving a pitch, he went to his right and fell on the ankle and felt a bit of a popping sensation."
Hanigan received treatment on the ankle before Friday's game against the Dodgers.
The Red Sox won't recall catcher Christian Vazquez, who spent the first three months with the club before being optioned to Triple-A Pawtucket on July 4.
"Defensively he is solid; offensively he still has work to be done. The adjustments and settling in, he's still working to maintain that. He's been inconsistent at times," Farrell said. "The move of Holaday is also to create additional depth."
Holaday hit .238 with two home runs and 13 RBIs in 30 games for Texas this season. He previously hit .251 with three home runs and 30 RBIs in 108 games in parts of four seasons with the Tigers.
"He is a good handler of pitchers and game calling has been a strong suit of his and has some strength in the bat," Farrell said. "A couple guys have had him as a teammate and have good reports on him."
Quinn Roberts is a reporter for MLB.com and covered the Red Sox on Friday. This story was not subject to the approval of Major League Baseball or its clubs.