New-look Rangers lineup putting it all together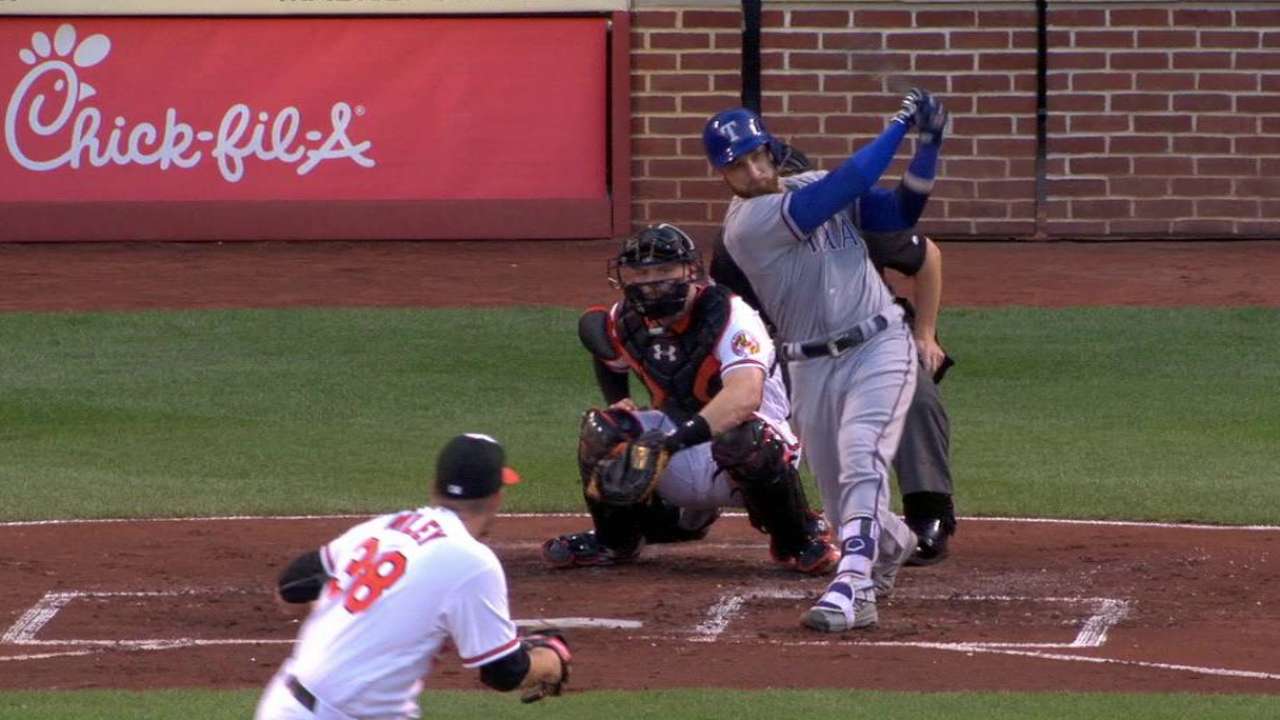 BALTIMORE -- Even if the Rangers' 5-3 win over the Orioles on Thursday doesn't jump off the page as an offensive onslaught, it provided a glimpse of what their post-non-waiver Trade Deadline lineup can do.
Texas slugged a season-high six doubles as part of a season-high seven-extra-base hit attack -- each knock coming from a different player. The Rangers managed just five runs because of a 3-for-16 showing with runners in scoring position, but the depth of their offense was on display nonetheless.
"Any time you have extra-base hits like that, you have guys that can put some numbers up offensively," said Jonathan Lucroy, who hit his first homer with the Rangers. "I think any one of these guys in that lineup out there can do that. There's a lot of different weapons and a lot of different ways we can hurt you."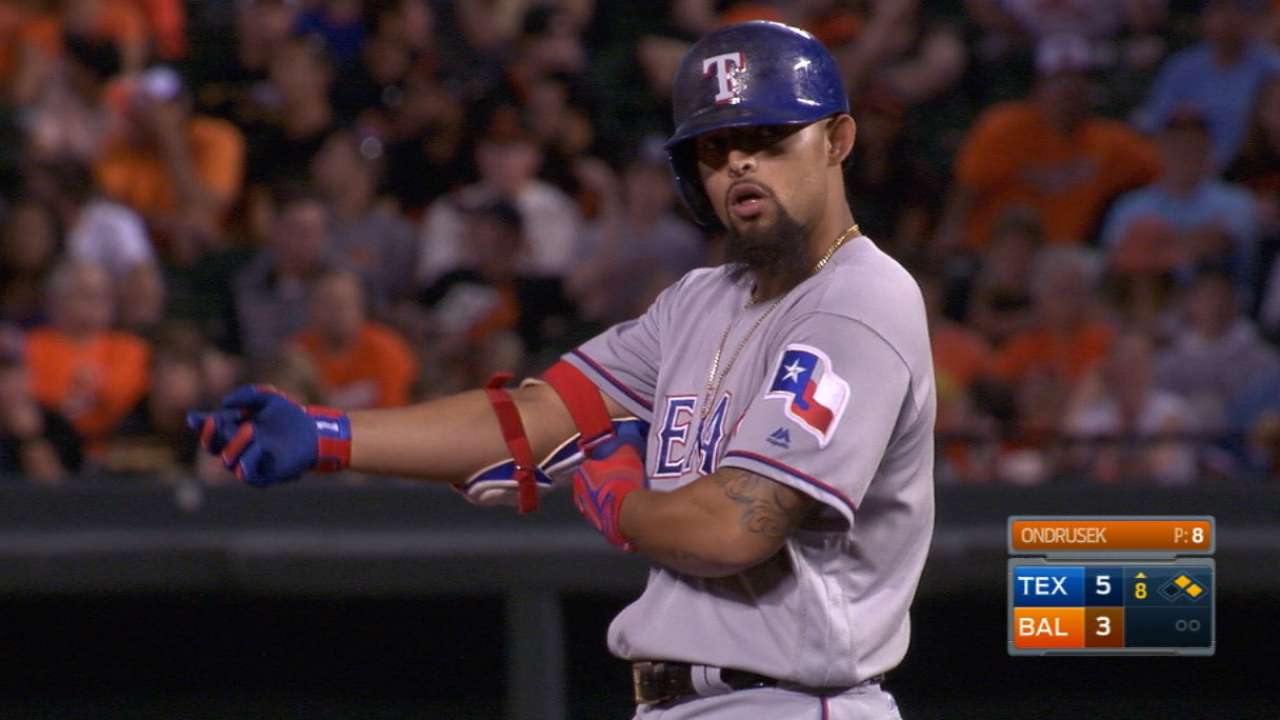 The Rangers already had a potent offense before Monday's Deadline, but with the acquisitions of Lucroy and Carlos Beltran, it figures to be one of the most dangerous in baseball.
It didn't show in the first two games of the series -- the Rangers combined for just three runs on two extra-base hits -- but manager Jeff Banister said the group needed time to get acclimated to the new order.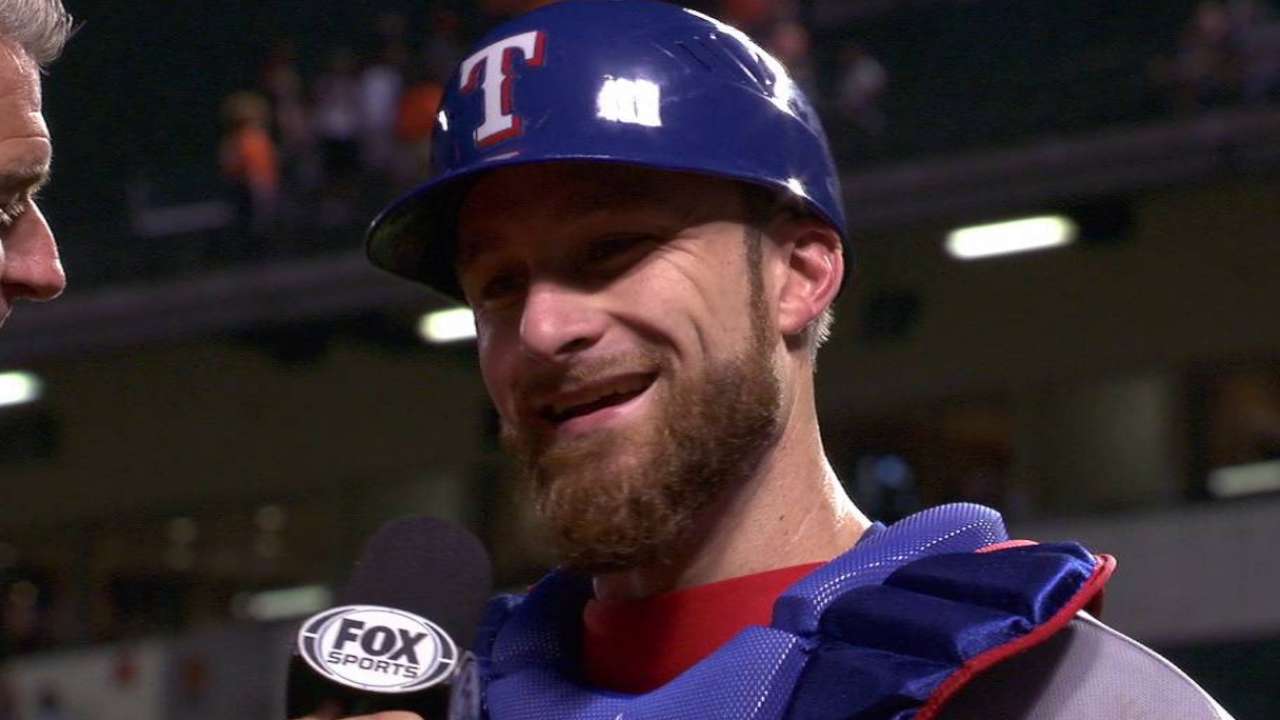 "Obviously the first couple of nights we didn't [produce], but it takes a little time," Banister said. "It takes a little time for kind of the chemistry of the guys working together of how they fit, their at-bats, what the at-bats look like in front of them."
Plus, they had been missing their leadoff hitter until Thursday. Shin-Soo Choo returned from the disabled list to provide an instant spark with a double to open the game.
• Rangers get leadoff man back, activate Choo
"It was a huge difference," Banister said of having Choo back. "He looked like he hadn't missed an at-bat."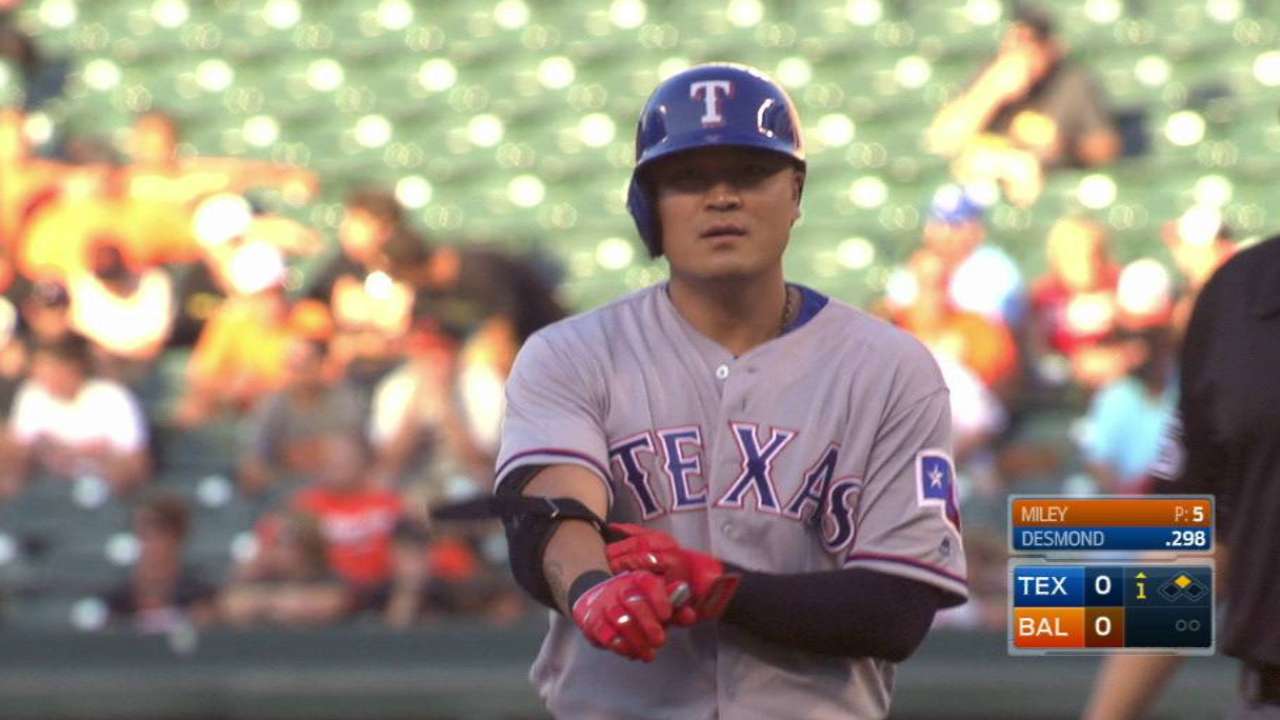 Choo's double marked a trend for a team that entered the night 25th in the Majors in two-baggers. The Rangers' bolstered lineup seemed to have the Orioles' outfielders scrambling to chase balls down at the fence all night.
"This is a lineup that we feel is capable of doing this kind of thing on any given night," Banister said.
Ryan Baillargeon is a reporter for MLB.com based in Baltimore and covered the Rangers on Thursday. This story was not subject to the approval of Major League Baseball or its clubs.