Crisp goes over the wall to rob Choi of 3rd homer
ANAHEIM -- A's left fielder Coco Crisp put on a defensive clinic in the fifth inning of Thursday's 8-6 10-inning win over the Angels. With Ji-Man Choi going the opposite way, it looked as if he had hit his third home run of the day with a towering drive toward the left-field corner.
But Crisp, who was shaded toward center, raced over and made a leaping catch near the 347-mark. Crisp almost tumbled over into the seats when making the sensational play, but he steadied himself with his right arm.
"I went back and I knew my distance from the wall,'' Crisp said. "This is an outfield that is a good one, the angles make it a lot easier than most ballparks to play. It's nice when you have short walls out there to give you the opportunity to make plays like that.''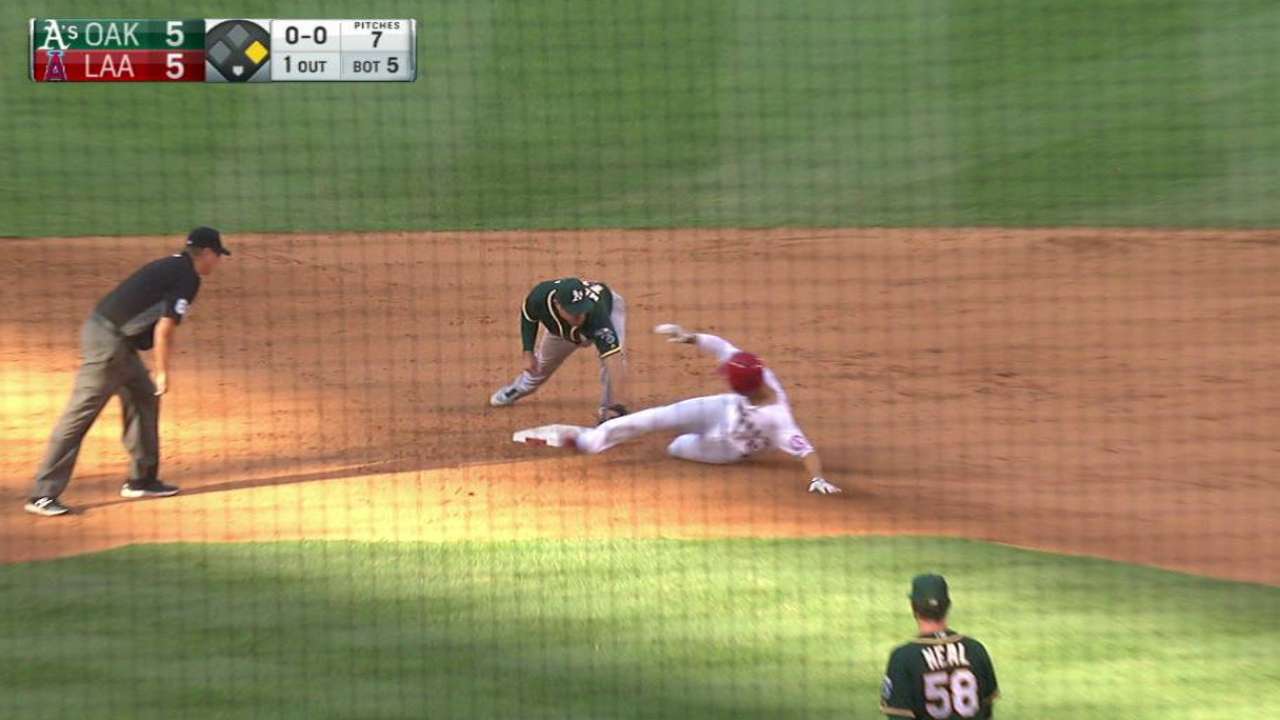 Choi was aiming to become just the third Korean-born player to hit three home runs in a game. Hee-Seop Choi did so for the Dodgers in 2005 and Shin-Soo Choo for the Indians in 2010.
After the snag, Crisp put his head down and starting running back to the field. Choi, not sure if Crisp had caught it, kept running and didn't slow down until passing second base. That was when Crisp reached into his glove and displayed the ball.
"When I ran back on it I was able to check the wall one last time,'' Crisp said. "I was able to look up and find that ball. Just a routine play.''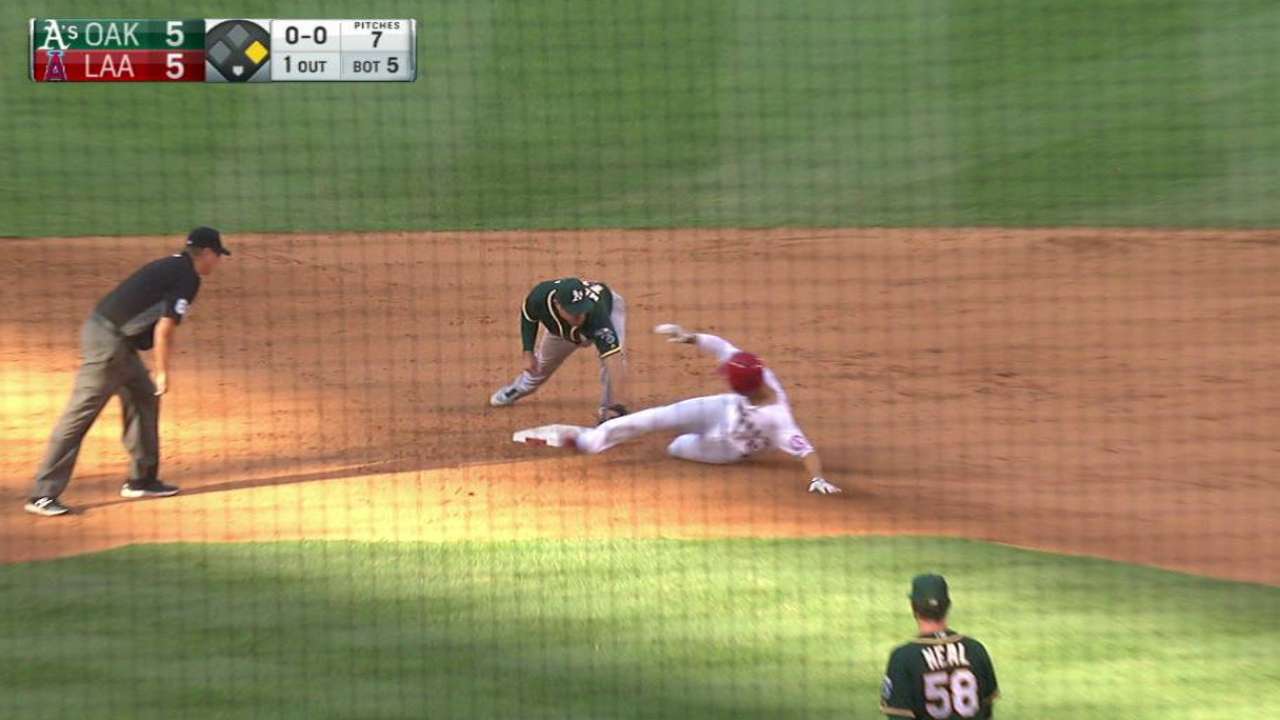 Crisp also chipped in an RBI double which put the A's ahead, 6-5, in the seventh. "He had a good game offensively and a great game defensively,'' A's manager Bob Melvin said.
Crisp was sharp in retiring Andrelton Simmons on the play before his theft of Choi's homer. Simmons hit a single to left field and when Crisp had to cover a considerable amount of ground to retrieve it, Simmons went for second. But Crisp came up throwing and easily erased Simmons.
"You want to be able to go out there and contribute in any aspect of the game you can,'' Crisp said. "Today I was able to make a couple of good plays.''
Jay Paris is a contributor for MLB.com based in San Diego. He covered the A's on Thursday. This story was not subject to the approval of Major League Baseball or its clubs.