Bruce's glory days as a Met begin in Bronx
Right fielder's first hit with new club is 3-run HR that proves to be the difference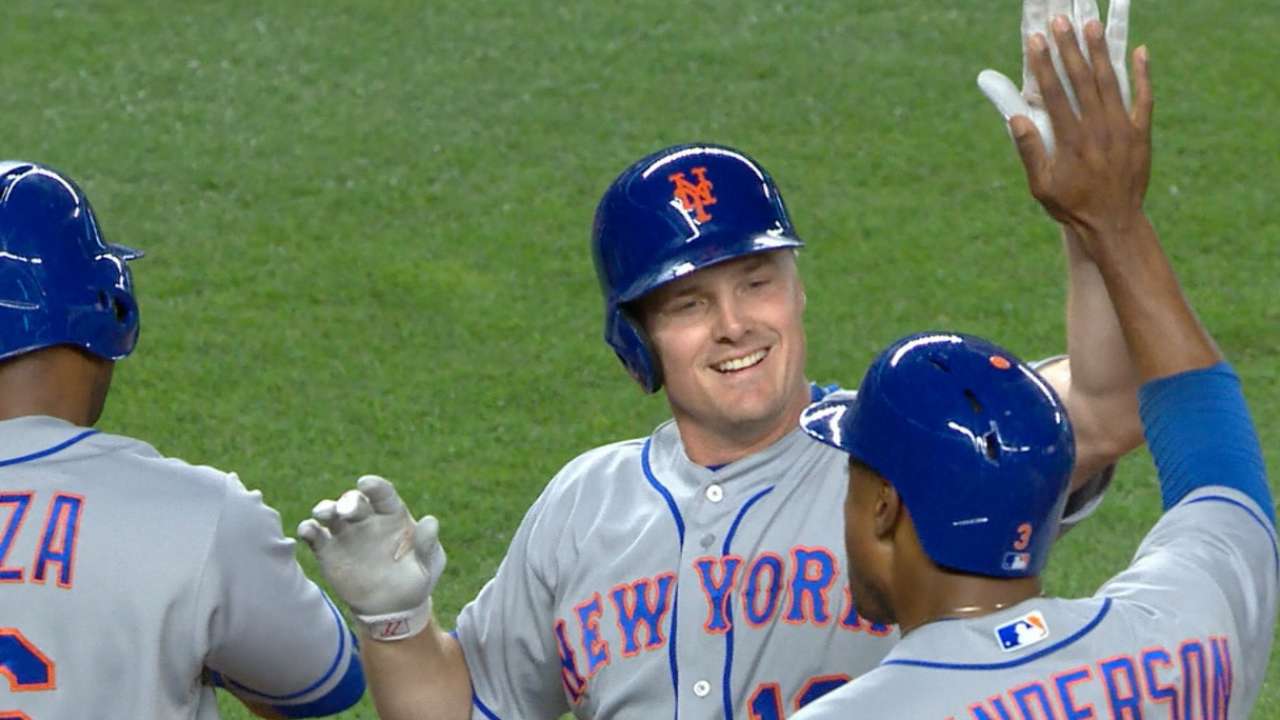 NEW YORK -- As he stood in a quiet postgame clubhouse Wednesday night, dissecting his strikeout with the bases loaded in the seventh inning of a Mets loss, Jay Bruce did not depart before delivering these words of wisdom:
"I'm guessing that's not going to be my last opportunity," Bruce said. "So I'm looking forward to the next one."
That next one came as advertised in the fifth inning Thursday, when Bruce uncorked a three-run homer at Yankee Stadium for his first hit as a Met, leading his new team to a 4-1 win over the Yankees and prompting cheers of "Bruuuuuuuce" from Mets fans.
We present tonight's champion.

Jay Bruce #MetsWin #Bruuuuce pic.twitter.com/Jujva3hWK2

- New York Mets (@Mets) August 5, 2016
"I was telling some guys that it felt like my first Major League home run running around the bases," Bruce said. "It was good to make an impact that way, and it ended up being a big spot."
Coming into the at-bat, Bruce had been 0-for-10 since the Mets acquired him Monday for prospects Dilson Herrera and Max Wotell. Though that's far too small a sample size from which to draw conclusions, it struck a nerve with critics of the Mets' season-long struggles with runners in scoring position.
Four plate appearances later, Bruce changed their narrative, drilling a Nathan Eovaldi slider over the right-center-field fence to give the Mets a 4-0 lead. The blast put Bruce back atop the National League's RBI leaderboard with 83.
"You look at what he's done with runners in scoring position, he's put up huge numbers -- and we need that right now," manager Terry Collins said. "That's not just a big hit for us tonight, but for him also. I think it's big for everybody."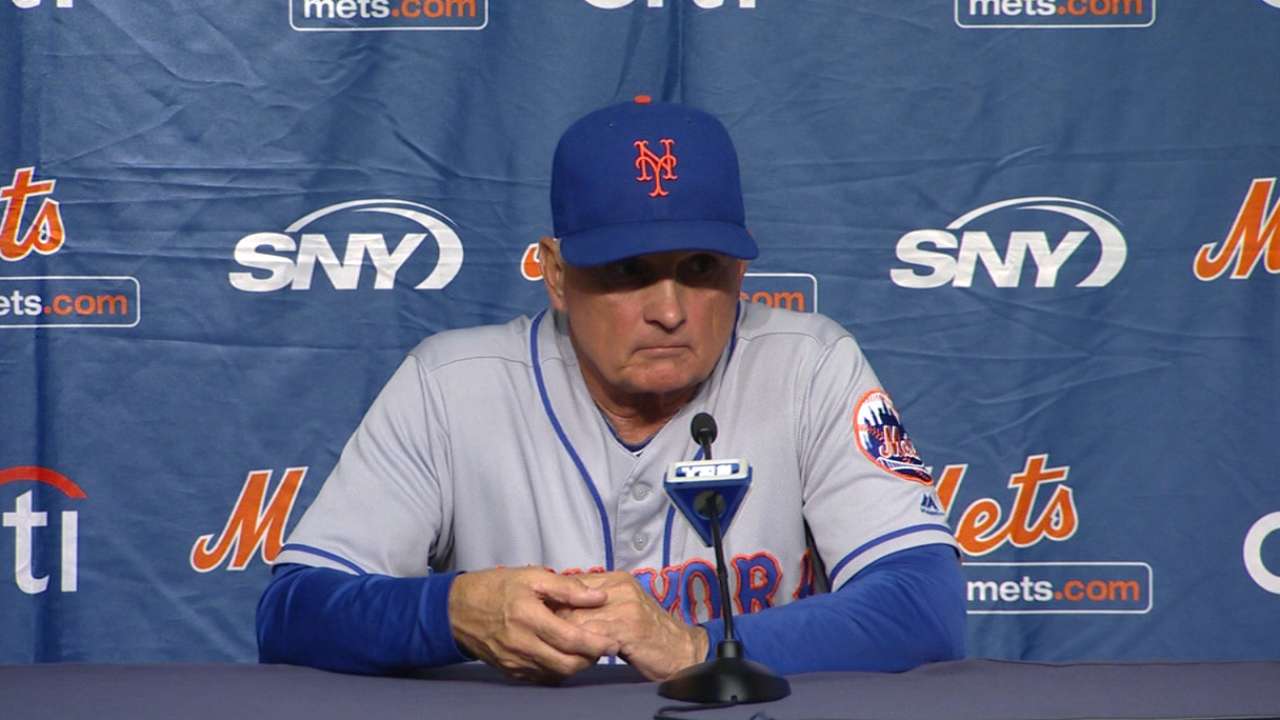 For a Mets team missing injured outfielder Yoenis Cespedes, whom they placed on the disabled list earlier in the day, Bruce's blast was indeed significant. The Mets have made no secret of the fact that without Cespedes, David Wright and Lucas Duda, Bruce is going to be the focal point of their lineup. So even if he was not heaping pressure on himself after two fruitless games with the Mets, it was starting to mount from outside the stadium walls.
After hitting his homer, Bruce admitted to a sliver of that big-market mania melting away. He finished 1-for-4, and is 1-for-12 as a Met. But given the circumstances, Bruce's one hit looms so much larger than the 11 outs.
"I have to be myself," Bruce said. "The worst thing I can do is try to be more, or something else other than what I am. I think the whole team's ready to step up and pick up the slack until [Cespedes] gets back. We need him. He's going to be back and he's going to be healthy and he's going to be the force that he always is. We just have to play good baseball until then."
Anthony DiComo has covered the Mets for MLB.com since 2008. Follow him on Twitter @AnthonyDiComo and Facebook, and listen to his podcast. This story was not subject to the approval of Major League Baseball or its clubs.