Severino back to rotation as Yanks option Green
Righty to start Tuesday; club calls up Barbato to fill out bullpen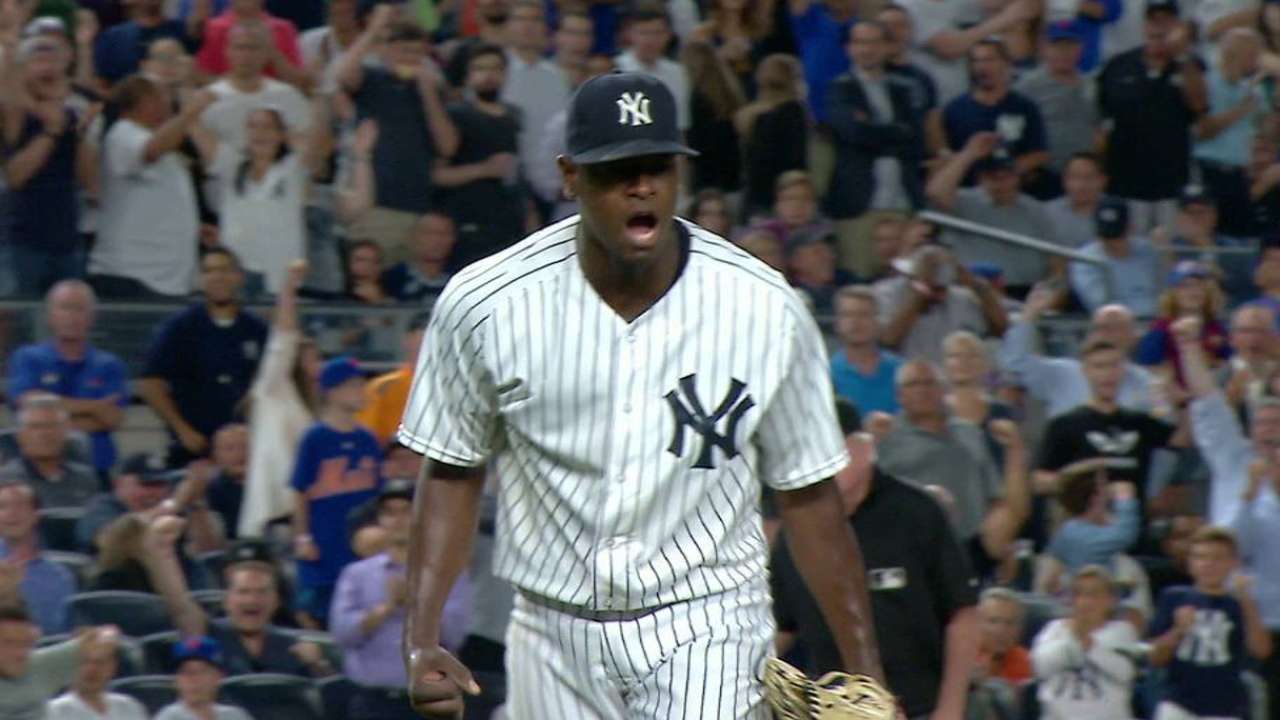 NEW YORK -- Yankees manager Joe Girardi has consistently said that he envisions young right-hander Luis Severino as a starter. Come Tuesday, Girardi and the Yankees won't have to do any more envisioning.
After a quality relief outing Wednesday night when he allowed just one hit and an unearned run in 4 1/3 innings, Severino is set to return to the Yankees' starting rotation. The 22-year-old is scheduled to start Tuesday in Boston in place of Chad Green, who, after struggling in Wednesday's win over the Mets, has been optioned to Triple-A Scranton/Wilkes-Barre. Relief pitcher Johnny Barbato was called up to replace Green on the Yankees' 25-man roster.
Since being called back up to the big leagues after the Yankees' flurry of moves prior to the non-waiver Trade Deadline, Severino has made three appearances out of the bullpen. Over those outings, he's tossed 8 1/3 innings and allowed no earned runs. That's a wide spread from his early-season performance as a starter when he posted a 7.46 ERA across seven starts.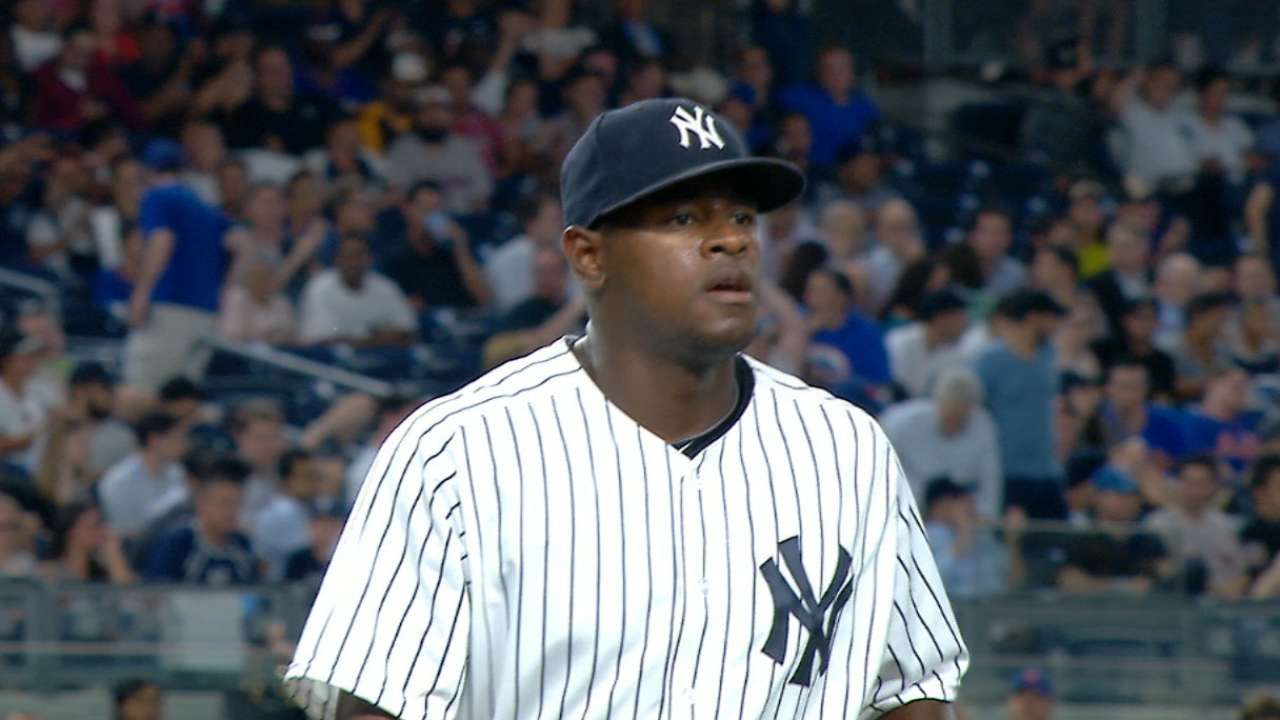 Both Severino and Girardi credited a combination of improved fastball command and a deeper break on his slider for his rekindled success. They also touched on how aggressive Severino has been as a reliever, especially how he's been willing to attack the zone early in counts.
Severino said that he plans to keep that approach as he transitions back into the rotation, adding that working in the bullpen has taught him to prepare to pitch every day, not just every fifth day. And to Girardi, preserving that attitude is huge.
"I think you just continue to remind him what made him successful," Girardi said. "When I think about what made him successful last night, I think it was the command of his fastball and the depth of his breaking ball. He got a lot of swings and misses over it."
Nick Suss is a reporter for MLB.com based in New York. This story was not subject to the approval of Major League Baseball or its clubs.