Finnegan keeps up scoreless streak with commanding start
Lefty dazzles with slider, walks none in 6-inning performance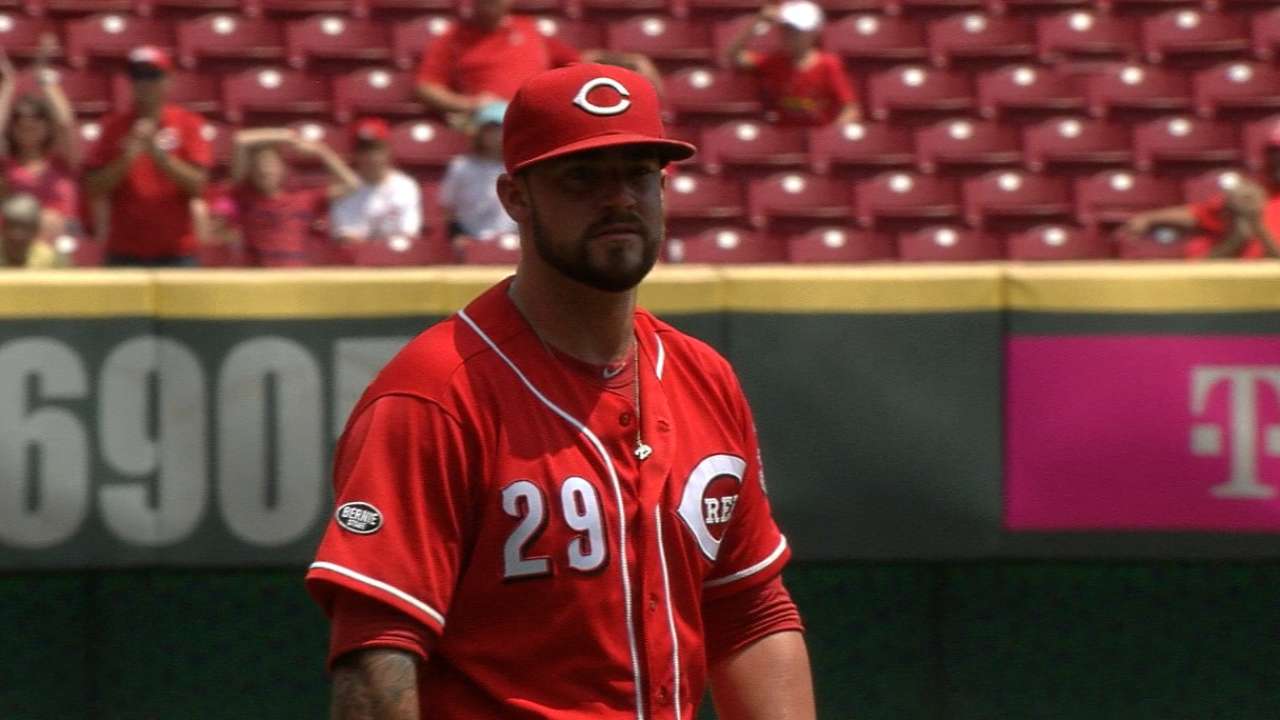 CINCINNATI -- Reds manager Bryan Price didn't mince words when talking about Brandon Finnegan's scoreless six-inning performance against the Cardinals in Thursday's 7-0 win.
"It was the best slider that I've seen him have since he's been with us here in Cincinnati," Price said.
Finnegan was less complimentary of his own work.
"I know I didn't have my best, but I was commanding the ball well," Finnegan said. "Even when you don't have your good stuff, that's the key, that's been the key for me all year, is to command all my pitches. And they hit some balls hard, but we had guys right there to catch them. Without the defense, I'd be pretty bad today."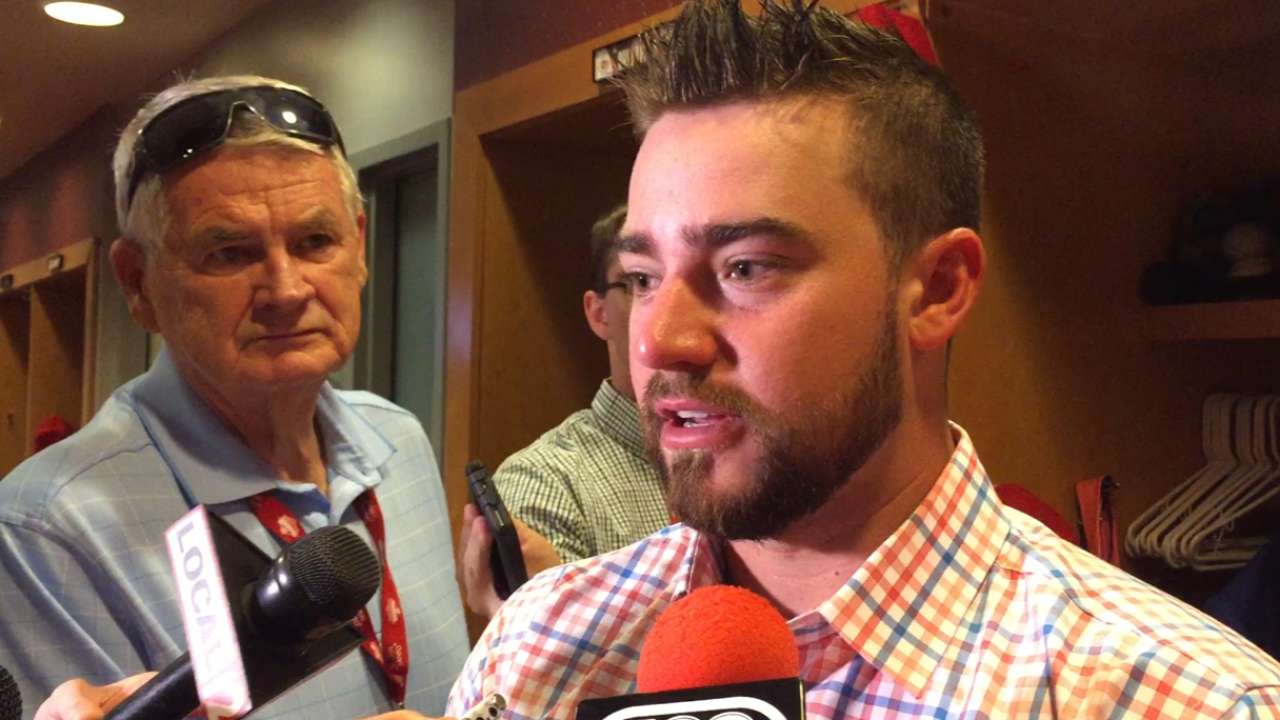 Still, it's hard to argue with a two-hit outing with four strikeouts and even harder to argue with a 12-inning scoreless streak. Maybe the most impressive thing: Finnegan didn't walk a batter for the third time in 22 starts this year.
"My big thing is just to throw strikes," Finnegan said. "When I do that, they've been hitting balls to our position players. It's a confidence booster, definitely, when my velo's not as high as it usually is. I had a lot of movement on the ball, and they were beating it into the ground or just hitting it straight up to somebody."
Finnegan's 6.57 strikeouts per nine innings is in the bottom 20 among all qualifying starting pitchers. That makes his slider more important, because when he can get movement with it and locate it, he can keep the ball on the ground and force weak contact.
"It was a slider he threw for a strike, one he could stretch the corner with on the left-handed hitters, he could change speeds on it," Price said. "To go with the fastball and changeup, it's nice to have three pitches to utilize instead of really, a lot of times he battles with a fastball and a question-mark breaking ball, changeup."
The walks have been a real problem for Finnegan, with his 4.31 walks per nine innings ranking among the five worst in baseball. But he may be turning a page with that, with 2.45 walks per nine innings over his past four starts to go along with a 3.27 ERA.
"That's really been a nemesis ... walks and getting balls in the air," Price said. " ... A really tough combination and today it was down in the zone, ahead more often than not. He's not walking guys because he's nibbling, he just needs to clean up the delivery and get to the point where he can execute good pitches. The last two starts, that's pretty good."
Cody Pace is a reporter for MLB.com based in Cincinnati. This story was not subject to the approval of Major League Baseball or its clubs.