White Sox remain optimistic after ending trip on good note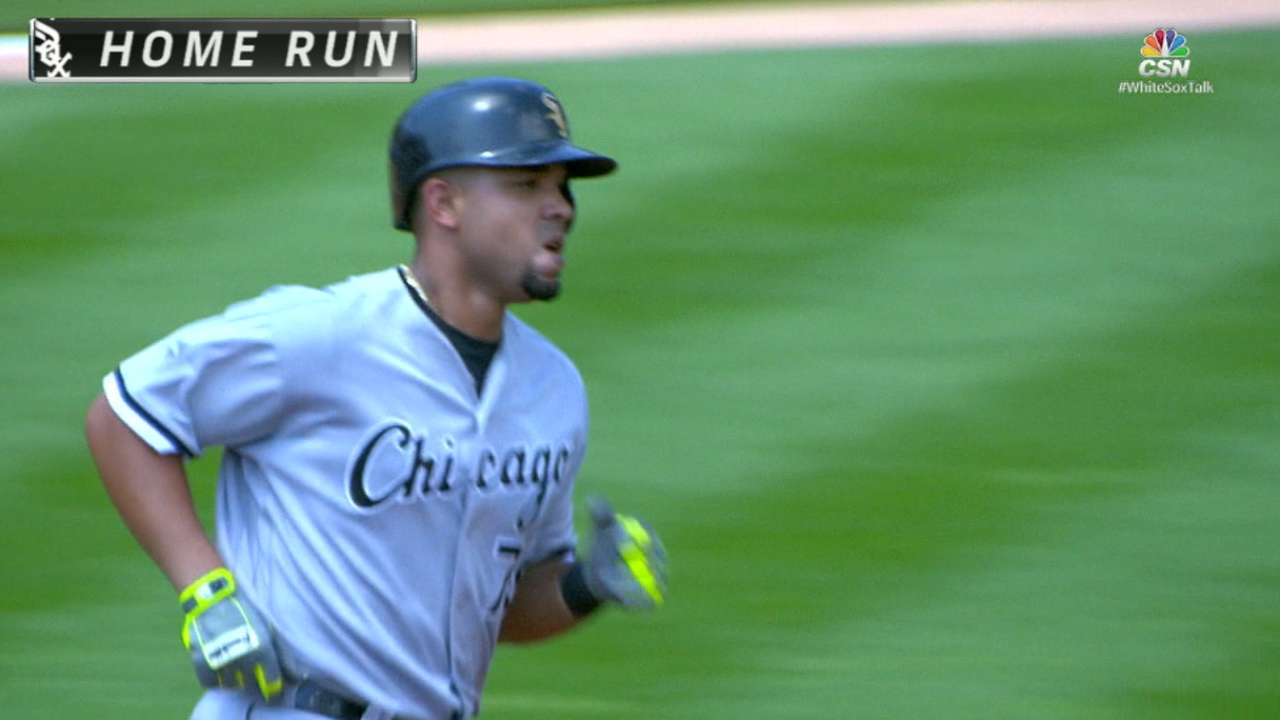 DETROIT -- The White Sox have quite the uphill battle to get back into postseason contention, sitting 10 games behind the first-place Indians and seven back of the second American League Wild Card spot, but Thursday's 6-3 win over the Tigers at Comerica Park was a good place to start.
Before the victory, manager Robin Ventura said that it would be easy for his players to get down on themselves being down in the standings. But he hasn't seen any of that. In fact, after the game, Ventura said he thinks ending the team's 2-6 road trip on a positive note could build momentum moving forward.
It was a plus to see players swing the bat well, including a home run by Jose Abreu that snapped a 32-game homerless drought. To go along with the team's offensive outburst, left-hander Jose Quintana finally got some run support. The White Sox six runs on Thursday were the most they have scored with Quintana on the mound this season, and Ventura said that sure felt good.
"It's nice when the guys swing the bat like that and [Quintana] gets a win," Ventura said. "We haven't really been swinging it that good, and [Quintana has] not really been one to get a lot of run support. So I think the combination of that is going to be a nice flight home."
While optimism still hangs around the team, the White Sox are hitting a crucial stretch of the schedule in terms of trying to stay relevant. Nine of their next 12 games come against teams above .500.
Quintana said getting a win on the last day of a tough trip is a good start in climbing back into the thick of things.
"I think we had a battle today," Quintana said. "We had a couple lost series, tough series for us, but it's a good way to get back home. We'll take a win."
Thursday's victory comes a day after the White Sox squandered an opportunity to gain ground when Chris Sale threw a complete game, allowing two runs over eight innings. Sale said afterwards that the mood in the clubhouse was going to remain optimistic.
"We can't cash it in now," Sale said on Wednesday. "It's going to stink a whole lot more if you do that. So we come in tomorrow, try to start a new streak to get on the right foot and get us going when we get back home."
The team was able to get that win, and now it has to keep grinding and chipping away.
Kyle Beery is a reporter for MLB.com based in Detroit. This story was not subject to the approval of Major League Baseball or its clubs.