MLB.com Columnist
Tracy Ringolsby
Mile-high milestone? Ichiro goes for 3,000 in Denver
Legendary outfielder two hits shy as Marlins play critical series vs. Rockies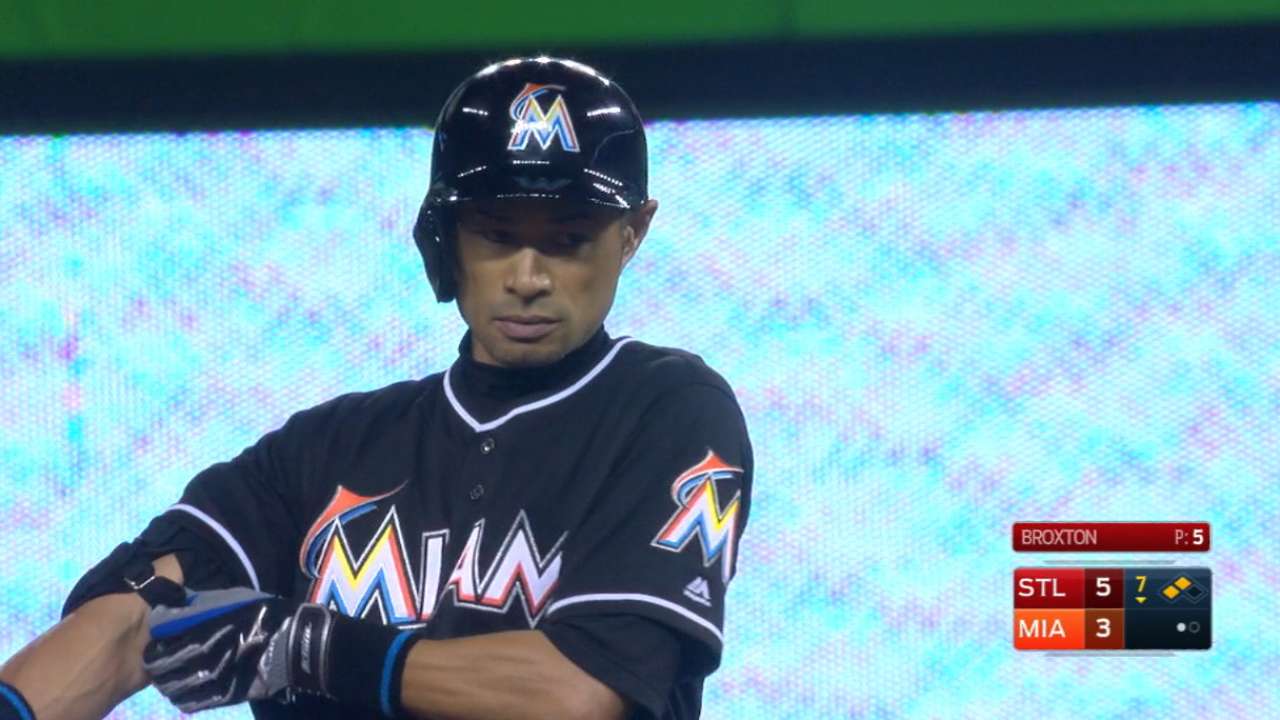 DENVER -- This is uncharted territory for Marlins outfielder Ichiro Suzuki.
His quest to collect the two hits he needs to become the 30th player in Major League history to reach the 3,000-hit plateau continues at Coors Field on Saturday night with Suzuki nine days removed from collecting his 2,998th and most recent knock, and more than a week since he even drew a start.
"This is something that means so much to him," said Ted Heid, who scouts Asia and Australia for the Mariners and handled the negotiations 16 years ago when Ichiro made the move from Japan to the big leagues.
Heid remains close to Ichiro, and the two spent time together when Ichiro and the Marlins were in Phoenix in early June to play the D-backs. That was when there was an ongoing debate over Ichiro's career hit total between Japan and the big leagues surpassing Pete Rose's Major League record of 4,256 hits.
"Ichiro is very respectful of what Pete accomplished and was uncomfortable with the talk," said Heid. "[Ichiro] talked about reaching 3,000. He knows how special that will be."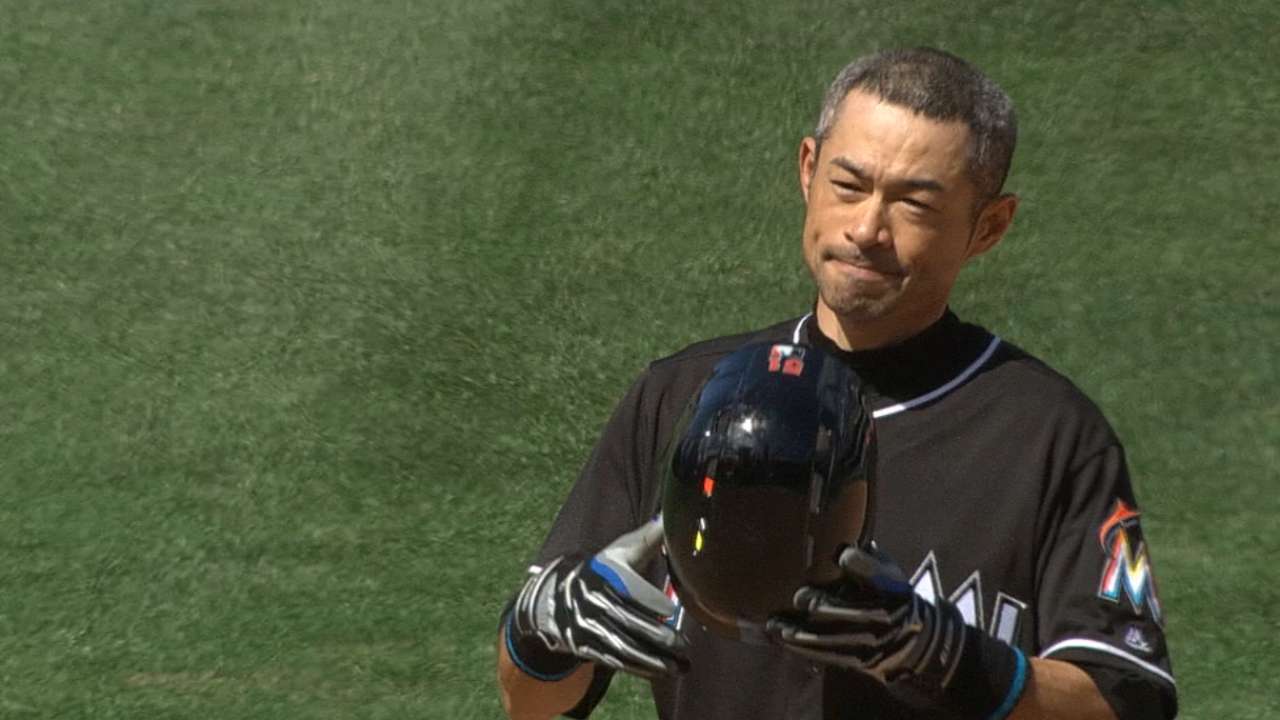 Now, Ichiro is within two swings of the bat of collecting No. 3,000 at Coors Field, where fans will be lured not only by his historical bid, but also the fact that the Rockies have won 14 of 21 since the All-Star break, moving to within four games of the Marlins in a bid for the second National League Wild Card berth.
Just when those two successful swings will come remains an unanswered question.
It's not like it used to be for Ichiro, who has had two or more hits in 892 of his 2,186 big league starts. But he arrived at Coors Field hitless in his past 10 at-bats, and with only two hits in his past 20 since posting a two-hit game at Philadelphia on July 21.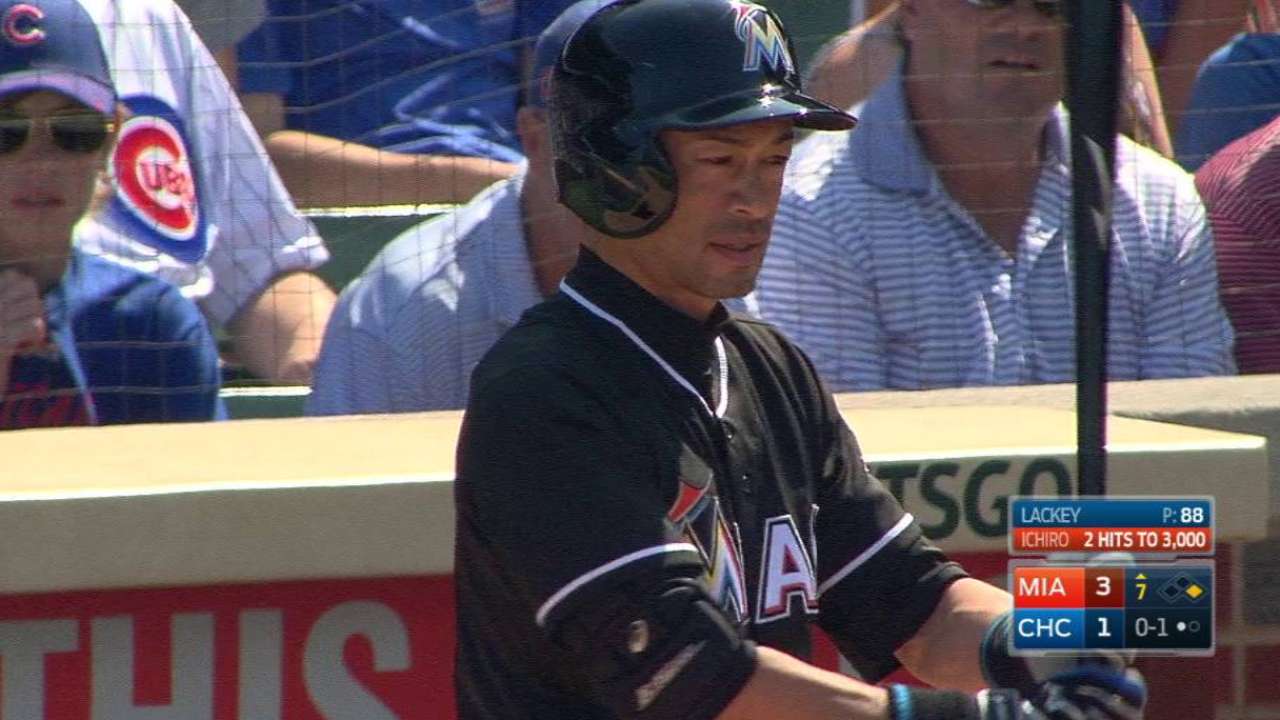 The Rockies franchise has a familiarity with the 3,000-hit moment. Colorado has been the opposition the past two times a player collected his 3,000th hit in the NL -- Rickey Henderson off John Thomson in San Diego on Oct. 7, 2001, and Craig Biggio off Aaron Cook in Houston on June 28, 2007.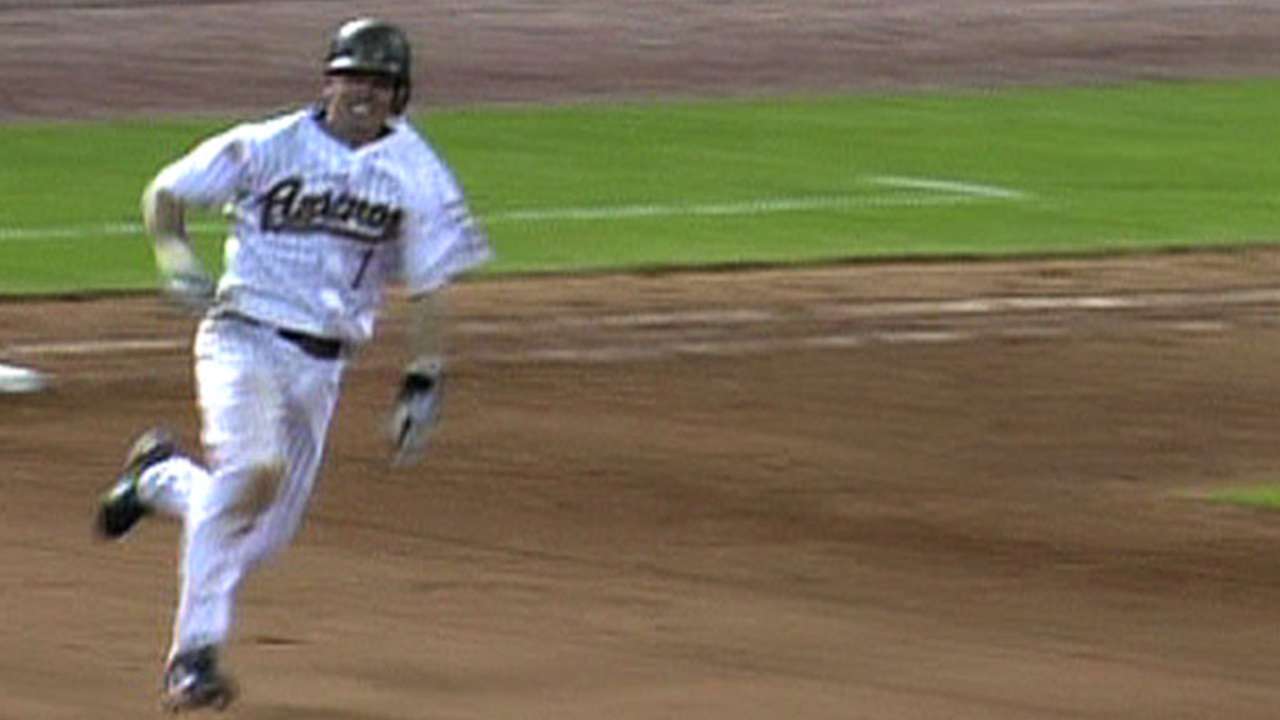 Never, however, has a player collected his 3,000th hit at Coors Field, which has a reputation as baseball's most offensive-friendly ballpark.
That momentous occasion didn't come for Ichiro on Friday night. He wasn't in the starting lineup against Rockies lefty Jorge De La Rosa (Suzuki has made only four starts against a left-hander this season). Ichiro has at-bats against only four other members of Colorado's pitching staff: Tyler Chatwood (1-for-3), Boone Logan (1-for-4), Jake McGee (3-for-9) and Adam Ottavino (0-1).
Ichiro faced Logan on Friday night and struck out on three pitches, including a called strike three.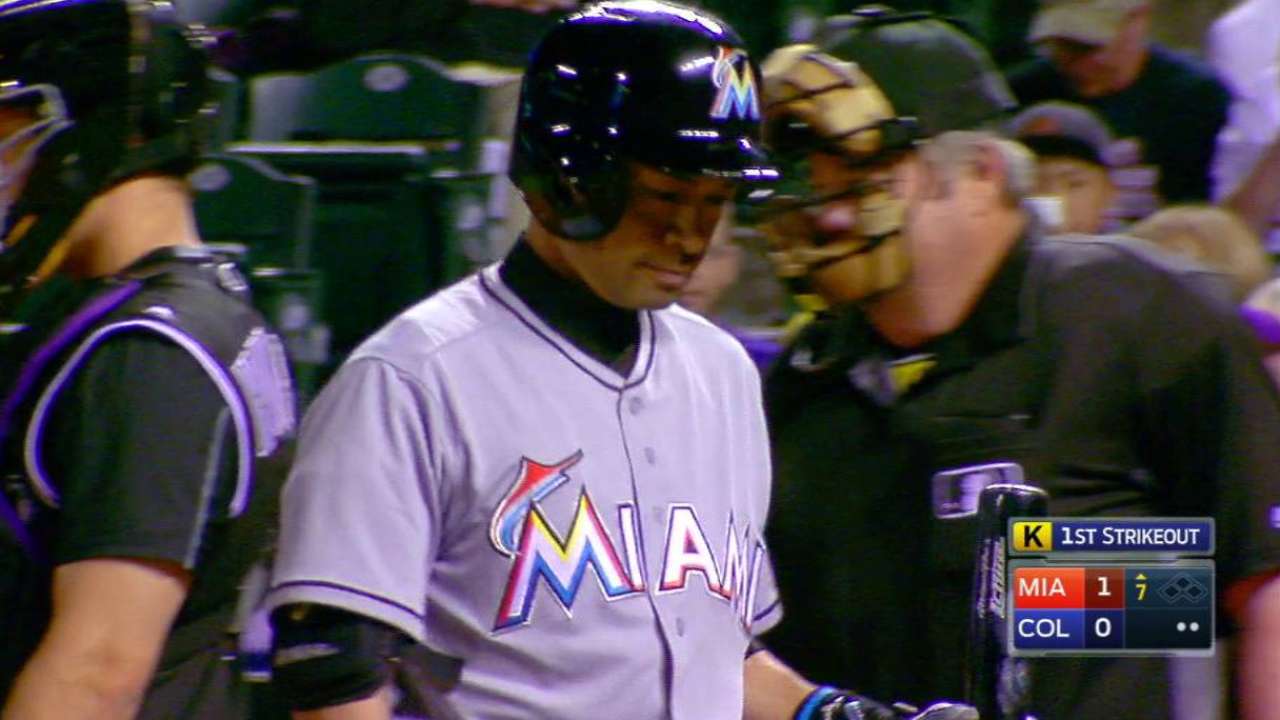 Chatwood, who was with the Angels when he faced Ichiro, started the Rockies' series finale against the Dodgers on Thursday, meaning he will watch the weekend series from the bench.
"What I can tell you is when you look at his bat, there is not a lot of barrel, but he barrels up the ball," said Chatwood. "Your best shot is to keep him off balance. You try and keep the ball up on him, but you also realize he's going to get his hits."
Ichiro was 27 when he debuted with the Mariners, and he collected 200-plus hits in each of his first 10 seasons, leading the American League in hits seven times, including a Major League record 262 hits in 2004. He was an All-Star each of those 10 seasons, won both the AL MVP Award and the AL Rookie of the Year Award in '01, and was a 10-time Gold Glove Award winner.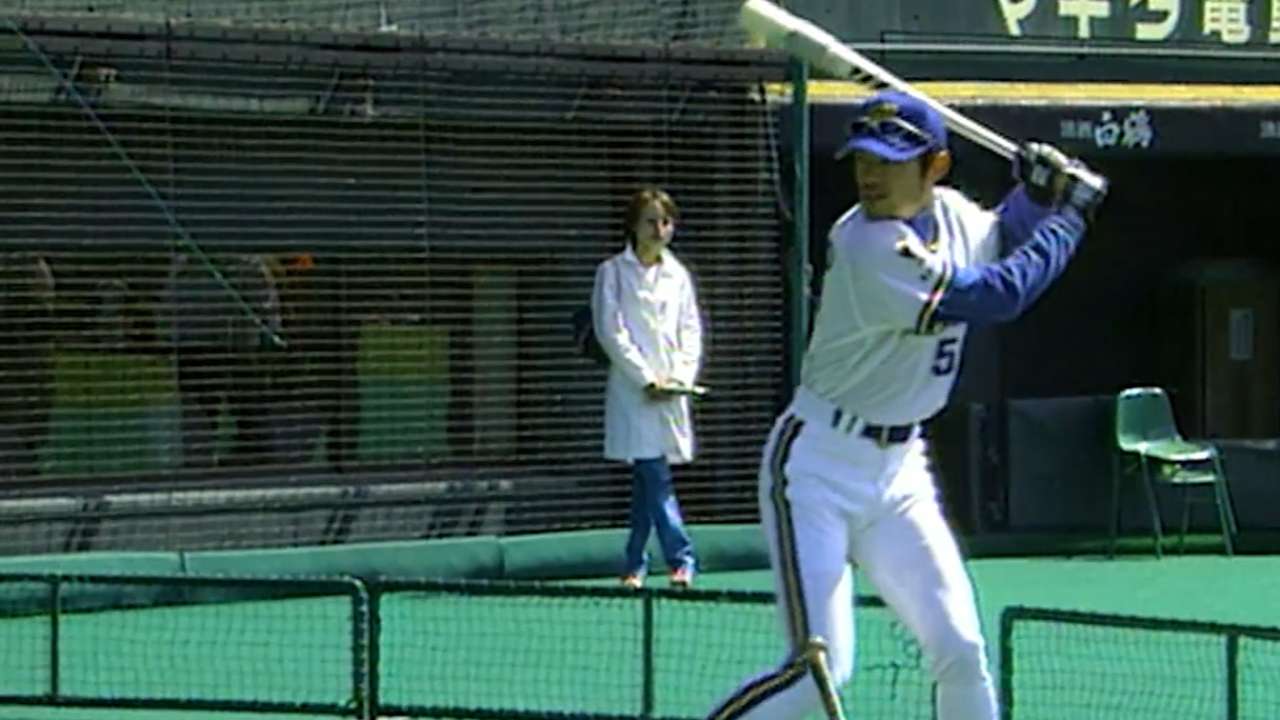 Now, Ichiro is two hits away from putting himself into a 30-member club that will all but guarantee him a plaque in Cooperstown. And he will be looking for those two hits at Coors Field. He went 0-for-3 in three pinch-hit at-bats with the Marlins in Denver a year ago.
"He is a great hitter," said Rockies manager Walt Weiss, "but we can't get distracted from the bigger picture."
It is, after all, a big series for the Rockies that goes beyond Ichiro's quest for 3,000 hits.
Tracy Ringolsby is a columnist for MLB.com. This story was not subject to the approval of Major League Baseball or its clubs.