Moore set for Giants debut on MLB.TV
Miley joins O's rotation; Zimm returns to action as Tigers eye 9th straight win
The first-place Giants retooled their starting rotation for the second half into the season's home stretch, acquiring Rays pitcher Matt Moore at Monday's non-waiver Trade Deadline.
The Giants will unveil their Deadline-day prize today as Moore debuts in orange and black in an afternoon contest against the Phillies in Philadelphia. Fans can catch Moore's Giants debut as well as the rest of the day's 12-game slate streaming on MLB.TV.
MLB.TV Premium has returned with the same features as last year, and is only $49.99 for the rest of the season. This package has the best value and provides access to more than 400 devices and a free subscription to the MLB.com At Bat Premium app (a $19.99 value). It offers the best picture quality ever -- a new 60 frames per second -- for supported devices. Monthly signups for MLB.TV Premium are $24.99.
The new MLB.TV Single Team package is also available as a $39.99 yearly subscription. You can watch a single team's live out-of-market games in full HD.
Here's what to watch for throughout the day (all times in ET):
Moore dons new threads: SF@PHI, 1:05 p.m. ET
With his trade to the Giants, Moore vaulted up the standings from the American League East's last-place Rays to the top of the National League West. Moore, who joined San Francisco in exchange for Matt Duffy and a pair of prospects, said the move has "energized" him heading into the final two months of the regular season.
"I've been watching what's going on over here [with the Giants] for quite a while," Moore said. "I feel very grateful to be a part of it."
Moore ended his Rays tenure on a high note, winning four of his last six starts. The southpaw posted a 2.39 ERA in nine starts since June 12. The Phillies will counter with right-hander Vince Velasquez, who stayed put at the Deadline despite surfacing in several trade rumors. Velasquez has completed six or more innings in each of his last five starts.
Stat that matters: Moore limited his opponents to two or fewer earned runs in seven of his last nine starts, lowering his ERA from 5.56 to 4.08 in that span.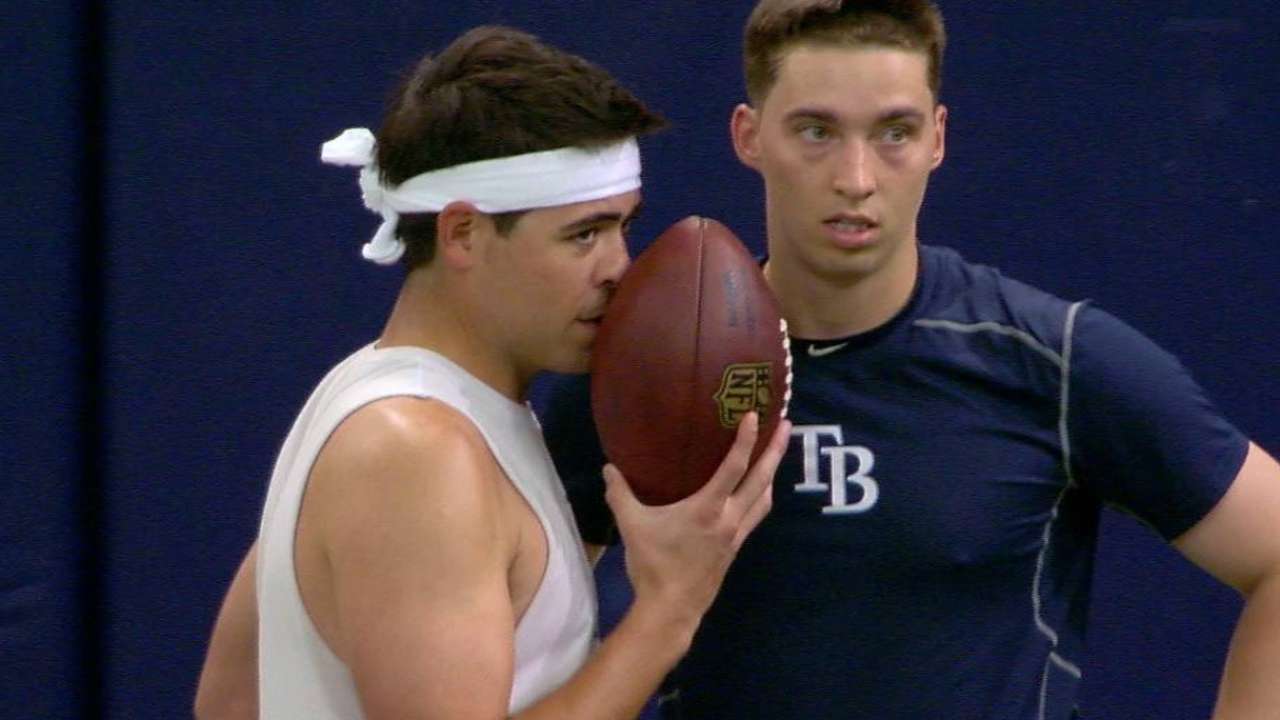 Tigers try for 9th straight win: CWS@DET, 1:10 p.m.
Detroit has been one of the hottest teams of the second half, going 13-6 since the break and cutting Cleveland's lead in the division to two games. The Tigers have won eight straight for the longest active streak in baseball and will try for a three-game sweep of the White Sox today. They'll welcome Jordan Zimmermann back from the disabled list after he missed all of July with a right neck strain. Zimmermann was struggling before the injury, going 0-1 with a 6.11 ERA in his last three starts.
Chicago's Jose Quintana will look to build upon his stellar july. The left-hander went 3-0 with a 1.95 ERA in five starts (32 1/3) innings last month all while surfacing in frequent trade speculation.
Stat that matters: Several Tigers players have had success against Quintana in the past. Victor Martinez leads the way, batting .417 through 36 plate appearances. Miguel Cabrera (.351), Mike Aviles (.357), Nick Castellanos (.310) and Ian Kinsler (.308) have also hit well against the Chicago southpaw.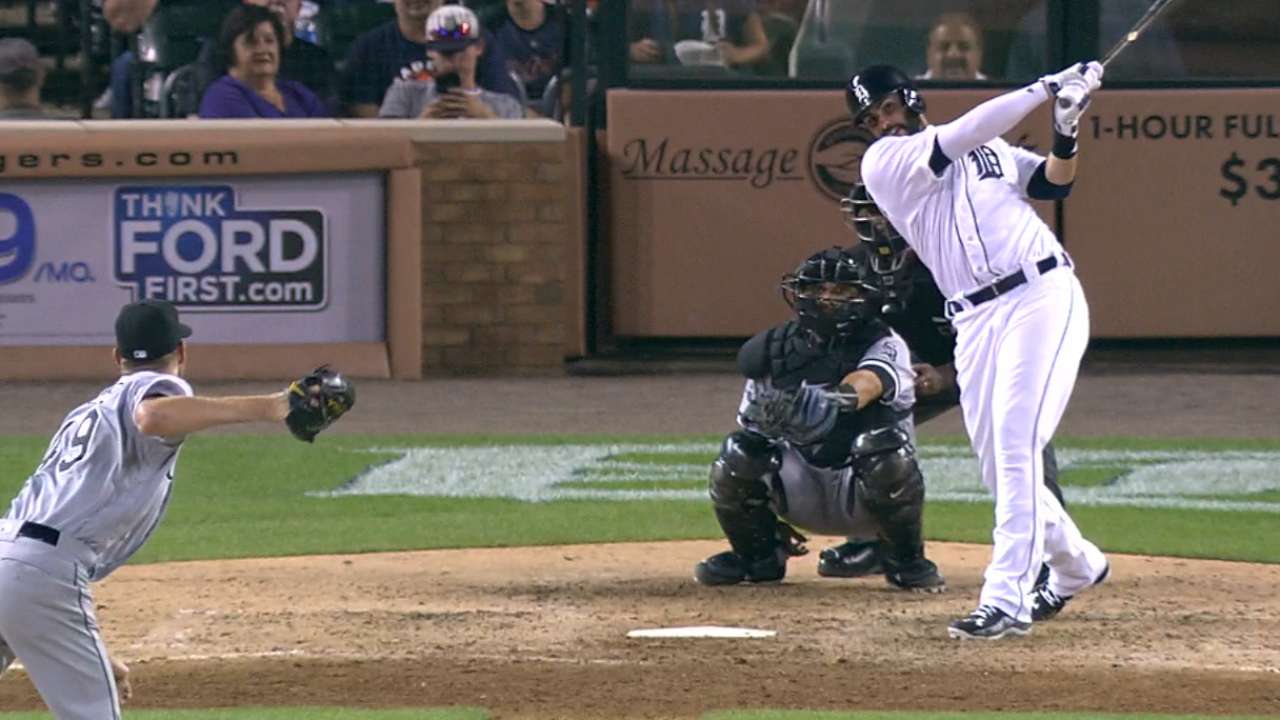 Miley makes O's debut: TEX@BAL, 7:05 p.m.
Another Deadline-day acquisition, Wade Miley, will debut today for the Orioles against the Rangers. Miley arrives in Baltimore by way of Seattle, where he went 7-8 with a 4.98 ERA in 19 starts this year. He'll be the first left-handed starter used by Baltimore this year.
"We needed a left-handed pitcher to complement our rotation, and Wade's a workhouse," Orioles executive vice president of baseball operations Dan Duquette said. "He's got all the qualities to help our club, and not just for this year, for next year."
For Texas, A.J. Griffin gets the start. Griffin snapped an eight-start winless streak his last time out, beating the Royals at home.
Stat that matters: Having spent much of his career in the AL West with Seattle and Arizona, Miley is already well-versed with today's foe. He's 1-4 with a 5.55 ERA in six career starts vs. Texas. He's faced the Rangers three times this season (0-2), allowing 14 runs in 17 innings.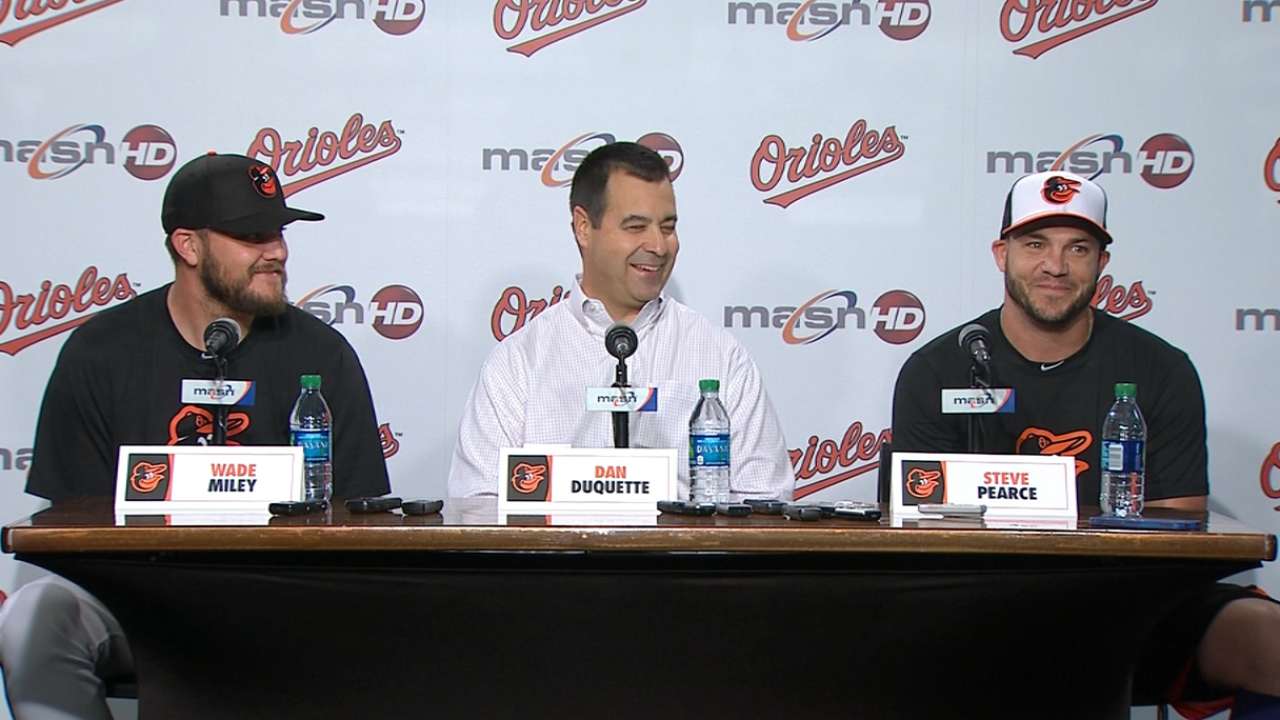 MLB.TV Premium subscribers get the Mosaic View -- split screen or quad, available on PC or Mac only. That always comes in handy, especially when scoreboard-watching looms. MLB.TV Premium and MLB.TV Single Team subscribers both enjoy HD and both will get real-time highlights and player stats automatically loaded moments after they occur (only for the game you are watching with MLB.TV Single Team, and for all games with MLB.TV Premium).
Chad Thornburg is a reporter for MLB.com. This story was not subject to the approval of Major League Baseball or its clubs.