Biagini repays Gibbons' trust with big outs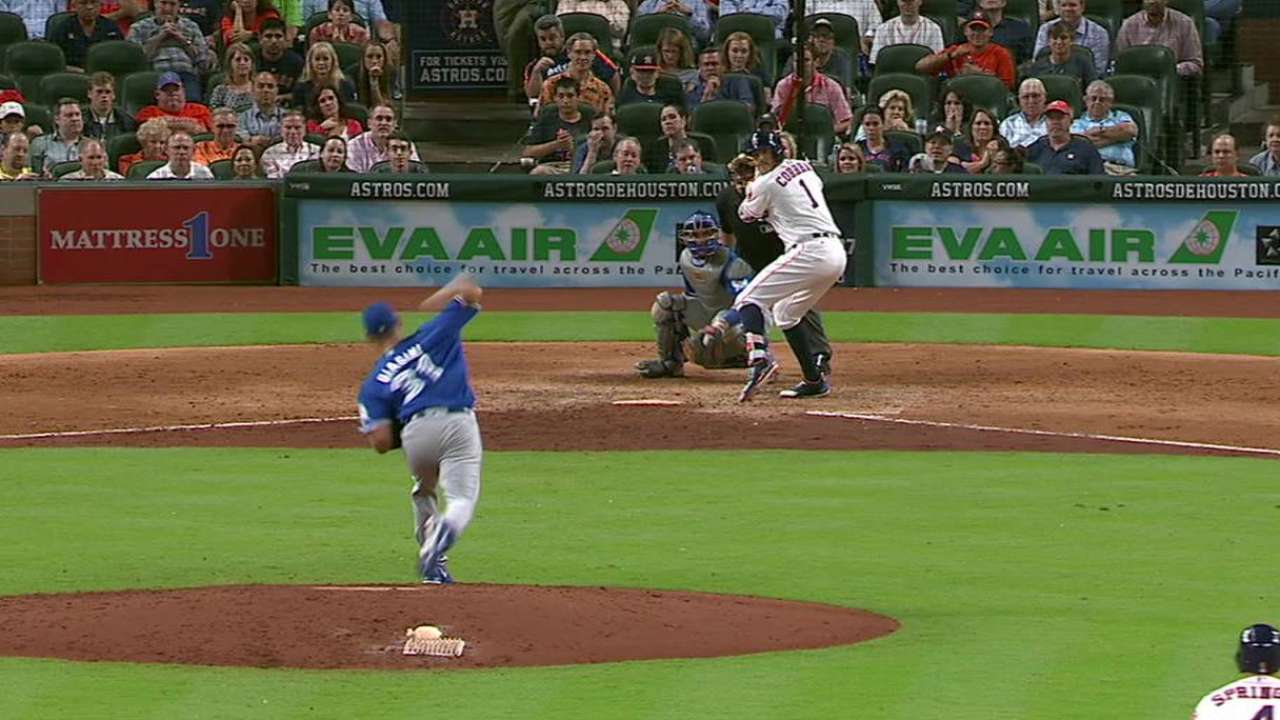 HOUSTON -- With two runners in scoring position and one out in the eighth inning of Wednesday night's 3-1 win over the Astros, Toronto manager John Gibbons was faced with a tough decision -- whether to pitch to American League MVP candidate Jose Altuve.
Toronto was clinging to a two-run lead at the time, and Gibbons' first reaction was to call for the intentional walk. He second-guessed himself almost right away, called for time and went out to the field for a conversation with right-hander Joe Biagini and catcher Russell Martin.
The three got together, and Gibbons informed them the plan had changed. He wanted to go right after Altuve instead of putting the potential go-ahead run on base. Gibbons also made the decision to stick with his rookie reliever in the tight situation, and the move paid off. Biagini retired Altuve and Carlos Correa in order to escape the jam.
"I told Russ, 'Let's walk Altuve, you know he's going to put it in play,'" Gibbons said. "But I also know that Correa gets big hit after big hit this year with the game on the line, so I said, 'You know what? I'm not going to put the go-ahead run on. We'll take our chances, let Beeg try to make some tough pitches.'"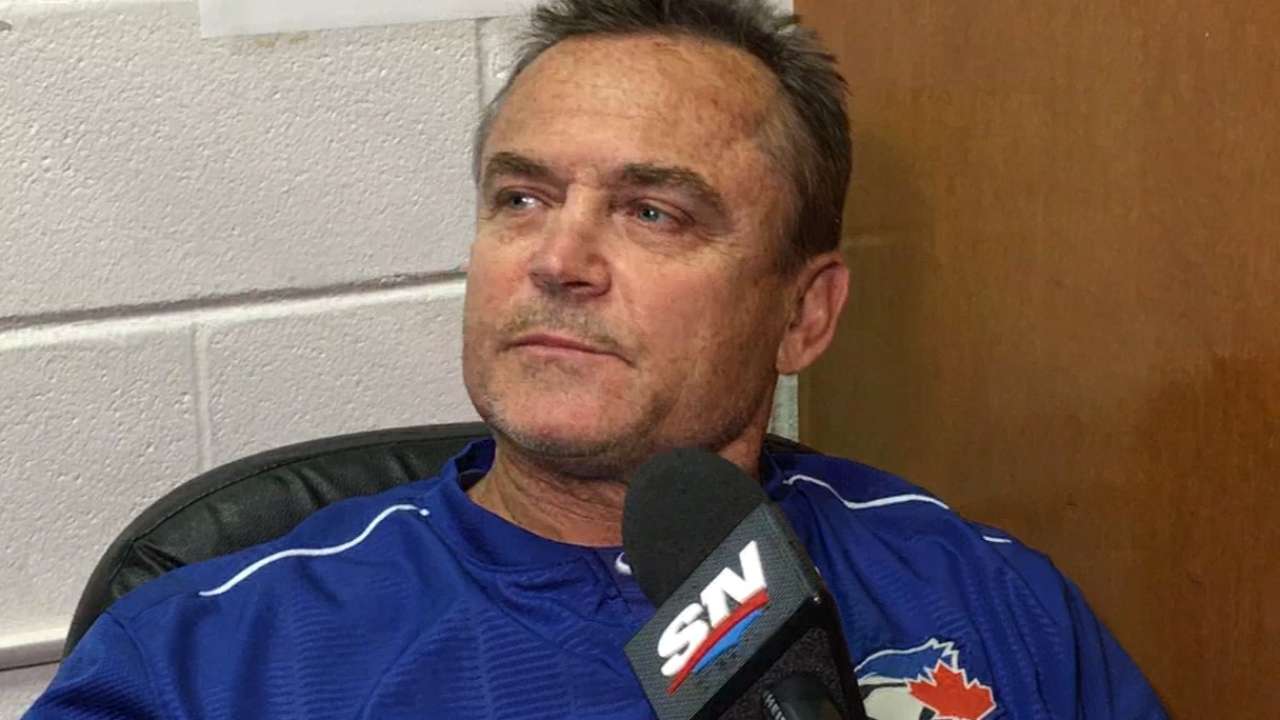 Altuve did put the ball in play, but all he could manage was a weak fly ball to right that was shallow enough that the Astros decided to hold Jake Marisnick at third base. Correa then struck out looking at a 95-mph fastball that was low in the zone but deemed a strike by home-plate umpire Bill Miller.
Just like that, Toronto was out of trouble, and closer Roberto Osuna later sealed the victory with a three-up-three-down ninth inning. That was enough for the Blue Jays to keep pace with the first-place Orioles, who also won on Wednesday night. Toronto remains one game back in the AL East.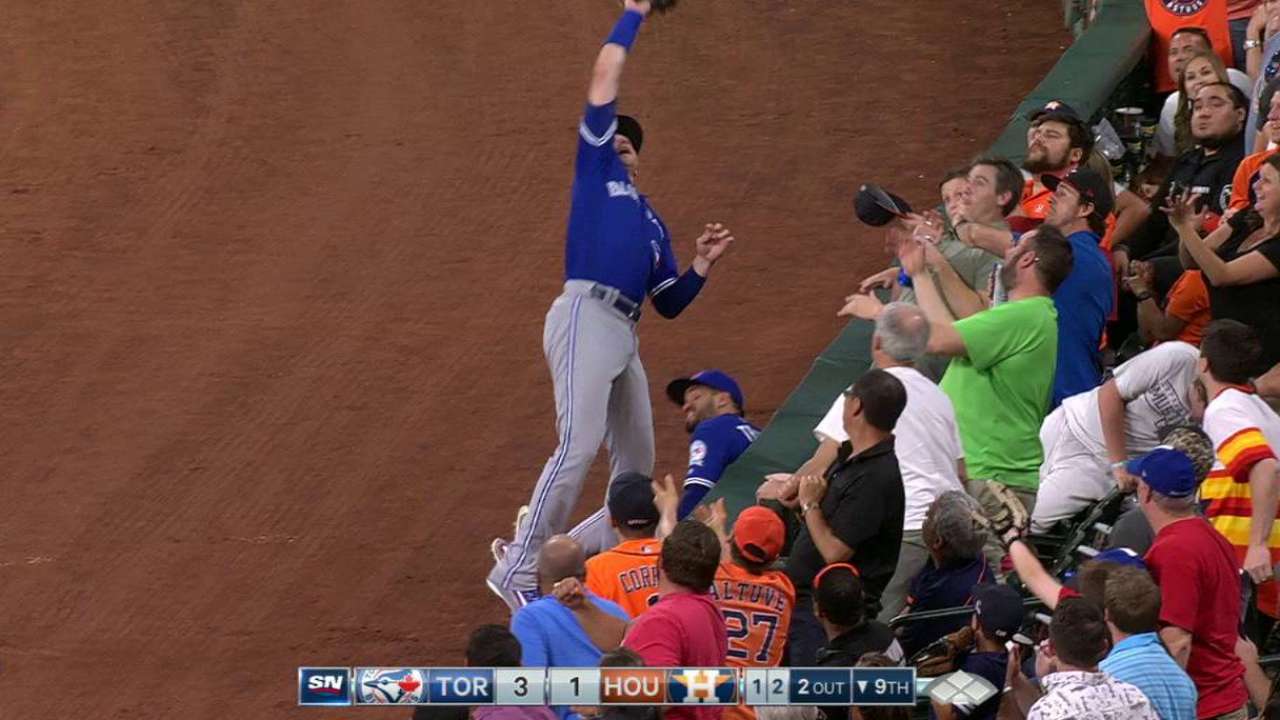 The decision to trust Biagini in that situation shows how far the Rule 5 pick has come this season. He wasn't a lock to make the team out of Spring Training but has quietly become a very steady reliever, and it's clear that he has gained the trust of his manager. In 43 2/3 innings this season, he has a very impressive 2.27 ERA.
"The confidence ... to give me opportunities in those positions, it's just really fun to be a part of," Biagini said. "Obviously, these are the biggest games I've ever pitched in, and I feel like these teammates and these coaches and the whole support system gives you a lot of confidence.
"You know you've got guys like Russell calling pitches and he's going to block everything and he's going to make plays for you. ... The guys behind me and this offense and the whole team just gives you a lot of confidence to focus and keep it simple and go out there and have fun and smile every once in a while."
Gregor Chisholm has covered the Blue Jays for MLB.com since 2011. Follow him on Twitter @gregorMLB and Facebook, and listen to his podcast. This story was not subject to the approval of Major League Baseball or its clubs.