'Trick shot' off Machado's bat opens door vs. Hamels
Moreland can't corral spinning liner, turning potential DP into double in 3-run first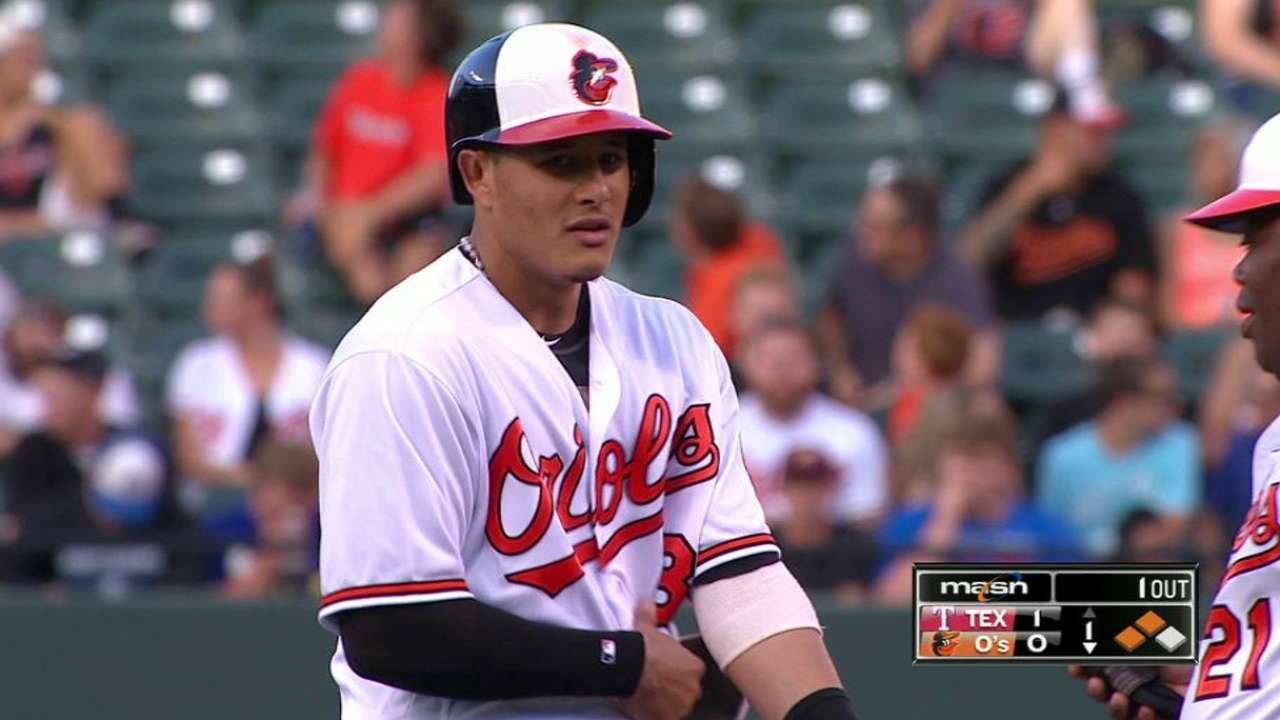 BALTIMORE -- Rangers manager Jeff Banister wanted to call it a play first baseman Mitch Moreland makes every time, but he couldn't. He had to settle for nine out of 10, because on Wednesday night, Moreland was unable to secure a spinning liner that turned into a double.
Manny Machado's cue shot to Moreland in the first could've been an inning-ending double play, but instead the ball bounced off his glove for a double. The Orioles capitalized on the prolonged frame, scoring all three of their runs in the Rangers' 3-2 loss.
"It's spinning hard," Banister said. "It's not coming hard. It's not something you're used to. Just a misplay."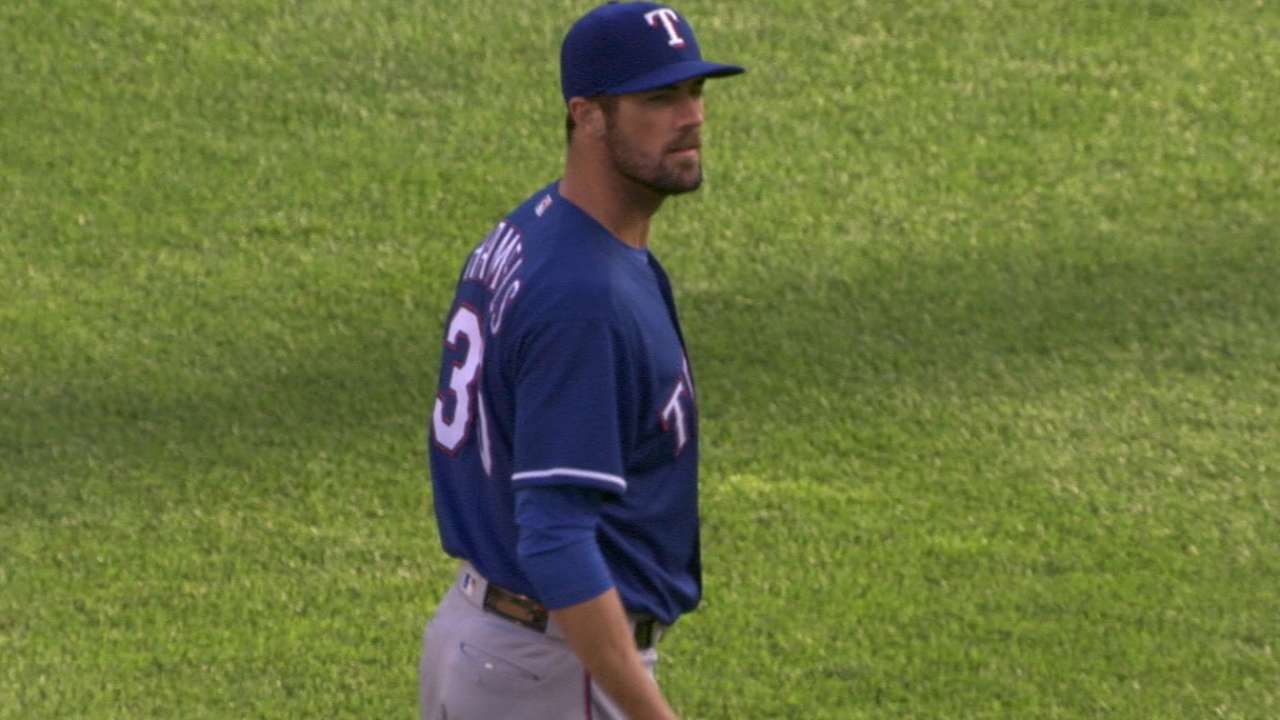 Said Hamels: "To put that type of English on a baseball is tough. I did kind of miss my spot, but it was the right type of pitch to throw to him in that situation. It's just he was able to make it do something that you don't see too often with that type of crazy spin. More times than not you see that on crazy trick shots in billiards."
With runners on second and third, Hamels induced an RBI groundout from Mark Trumbo. But he couldn't limit the damage there.
Hamels walked back-to-back batters before allowing a two-run single to Matt Wieters that proved to be the difference in the game.
"In the key situations, I was forcing pitches, trying to get them to ground out," Hamels said. "Unfortunately, when you're throwing ball after ball, you then have to throw a strike. They're a good hitting team. They're going to put the ball in play. More times than not, they put it over the fence. That's something I was very aware of, just trying to make the right pitches. Unfortunately they got me in that first inning."
The left-hander would settle in after the uncharacteristic first inning, holding the Orioles to just one hit over his final six frames. If Machado's odd liner had settled into Moreland's glove, it could've been a gem.
"Mitch is as good a first baseman out there as there is," Banister said. "That play there in the first, yeah you can say a little bit unlucky."
Ryan Baillargeon is a reporter for MLB.com based in Baltimore and covered the Rangers on Wednesday. This story was not subject to the approval of Major League Baseball or its clubs.