Abbott excited for softball to return to Olympics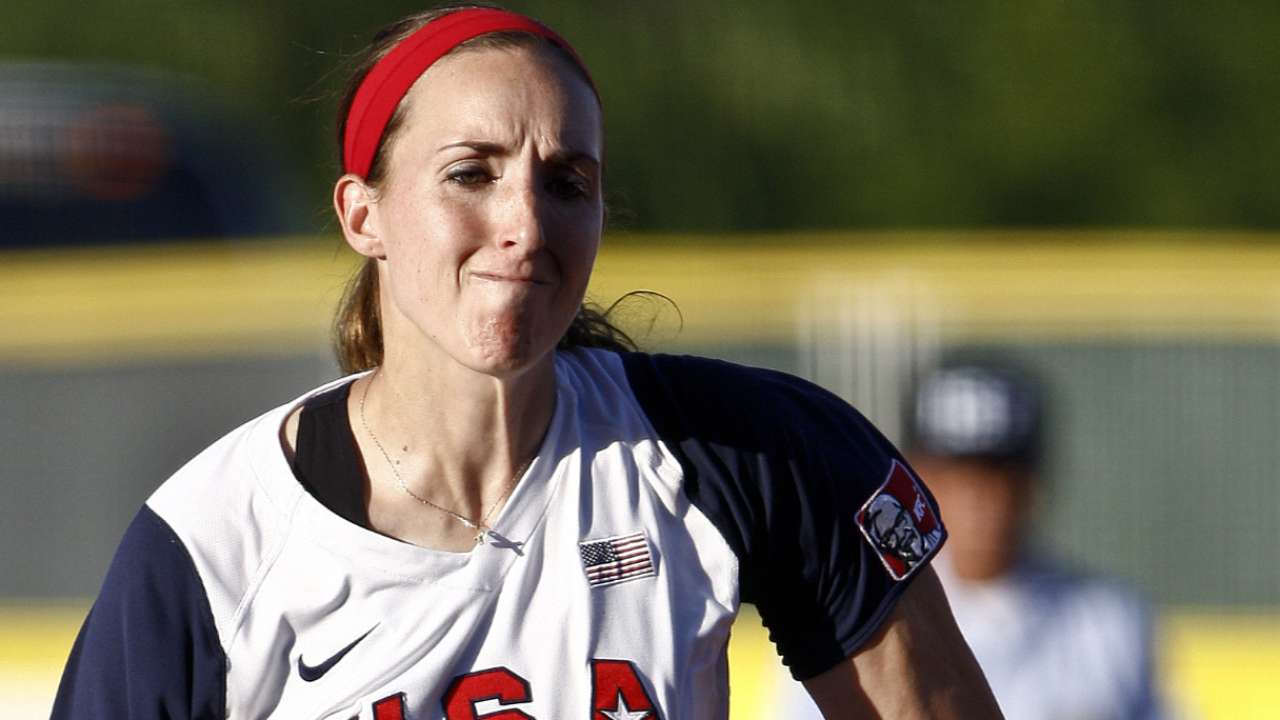 Monica Abbott has celebrated a lot of good news lately.
In May, the superstar softball pitcher signed the first $1 million contract in the history of National Professional Fastpitch (NPF). And on Wednesday, the International Olympic Committee executive board voted to bring softball (and baseball) back to the Summer Games in 2020, for the first time since '08.
On Wednesday night, Abbott was at Minute Maid Park in Houston, where she joined Robert Ford and Steve Sparks for an interview during the Astros radio broadcast on 790-AM KBME. Abbott, who now pitches for the Houston-area Scrap Yard Dawgs of the NPF, discussed the Olympic news, her historic contract and more, as the Astros took on the visiting Blue Jays.
The last time softball was part of the Summer Games, in Beijing in 2008, Abbott threw the first perfect game in Olympic history and helped Team USA to a silver medal. With the '16 Games beginning in Brazil, Abbott is thrilled to have her sport headed toward a return in Tokyo four years from now.
"Given that this left arm stays healthy, then I sure hope [to compete]," said Abbott, who recently turned 31. "Today was a big day for our sport, and it reignites and re-lights everyone's Olympic dream and fire.
"It gives every athlete more and more motivation, and every girl that's playing right now -- and every boy that's playing -- a little bit more of a dream."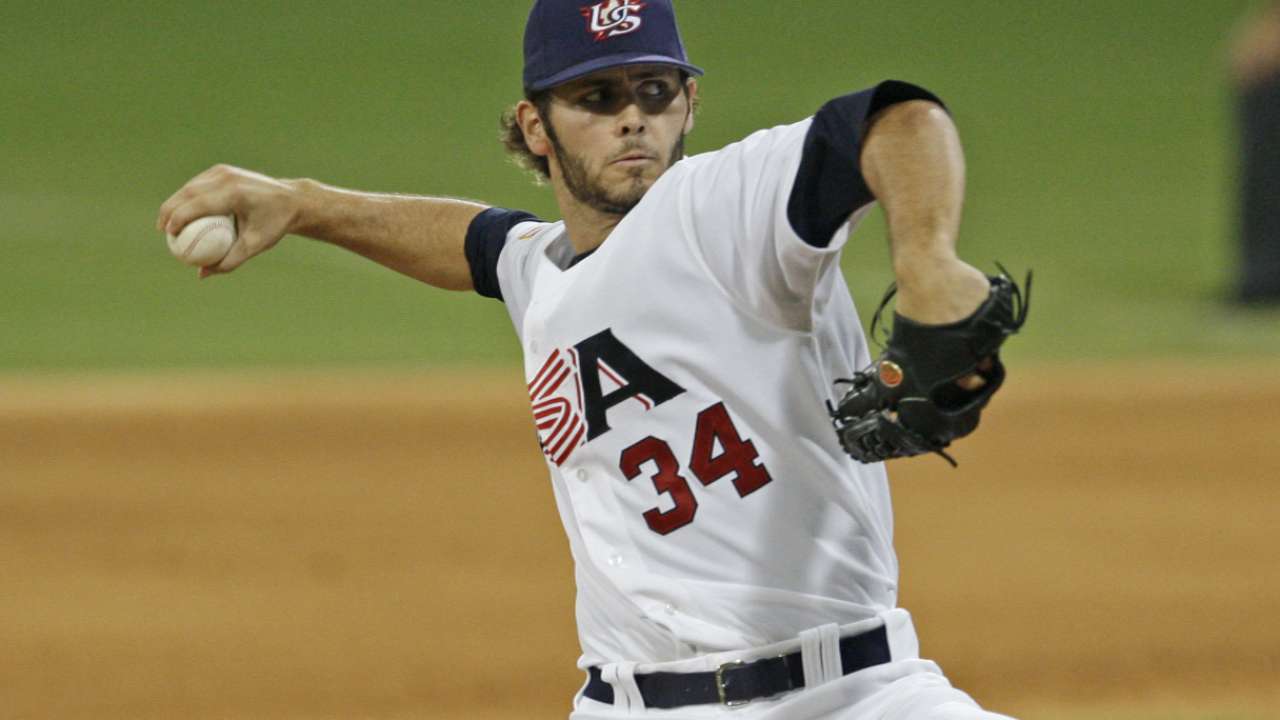 Abbott has long been at the forefront of her sport. She was a standout at the University of Tennessee, setting NCAA Division I records for career strikeouts, wins and shutouts. She tasted Olympic glory, though not a gold medal, in 2008. Since then, she has enjoyed a highly successful professional career in both Japan and NPF, where in 2015 she led the league with a 0.31 ERA, tossed a perfect game and won a championship with the Chicago Bandits.
Abbott also has been clocked as fast as 77 mph, making her one of the two hardest-throwing softball pitchers in the world. From the circle, located 43 feet from home plate, a 77-mph fastball reaches a batter about as quickly as a 107-mph pitch from a Major League mound, according to Abbott. So perhaps it's no surprise she grew up a "huge fan" of Hall of Famer Randy Johnson, who also played in Houston for a short time.
"He's tall, he's left-handed, he throws gas -- kind of like me," Abbott said with a laugh.
That talent and success earned Abbott a six-year, $1 million deal from the expansion Scrap Yard Dawgs, who play their games about 30 miles north of Minute Maid Park. According to an ESPN report, the contract "is believed to be the most lucrative paid by an individual American professional franchise to an active female athlete in team sports."
The larger significance of the agreement is not lost on Abbott.
"The Scrap Yard Dawgs, our ownership and team management really stepped up big for women's sports and for professional athletes," she said. "With the salary gap, the women's wage gap, the timing was right for softball. The timing was right for me."
Andrew Simon is a reporter for MLB.com. Follow him on Twitter @AndrewSimonMLB. This story was not subject to the approval of Major League Baseball or its clubs.