First innings still present puzzle to Volquez
Veteran continues trend by allowing four runs in opening frame to Rays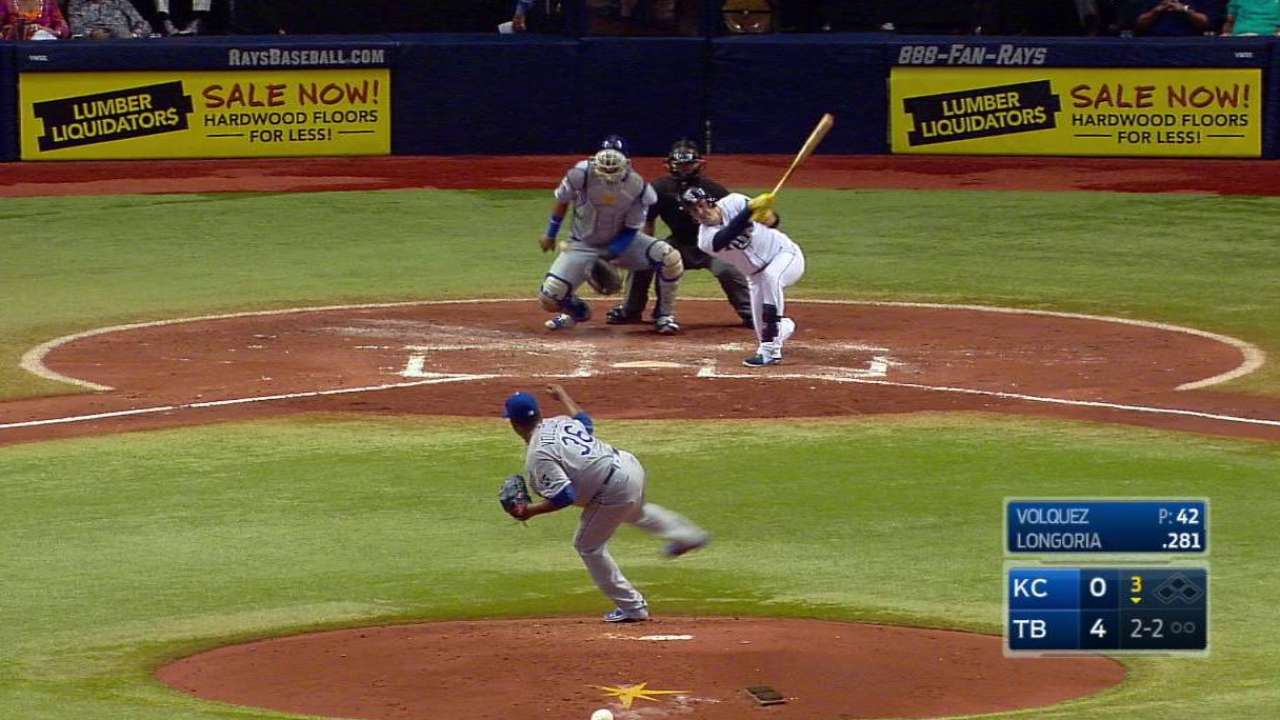 ST. PETERSBURG -- Royals right-hander Edinson Volquez would like to start every game in the second inning.
That's because first innings have been a disaster for him. Volquez allowed four runs in the first inning, three on a home-run by Steven Souza Jr., as the Rays demolished the Royals, 12-0, Wednesday.
Volquez gave up just one more earned run over the next four innings before getting chased in the sixth. No matter, the damage was done. Volquez gave up seven earned runs altogether through five-plus innings.
"They got me today," Volquez said. "I didn't have my changeup tonight. I had a good fastball, but my second-best pitch is my changeup, [and] I had to stay away from the changeup."
Worse yet, the first-inning blues continue to haunt Volquez. He now has given up 22 earned runs in 23 first innings.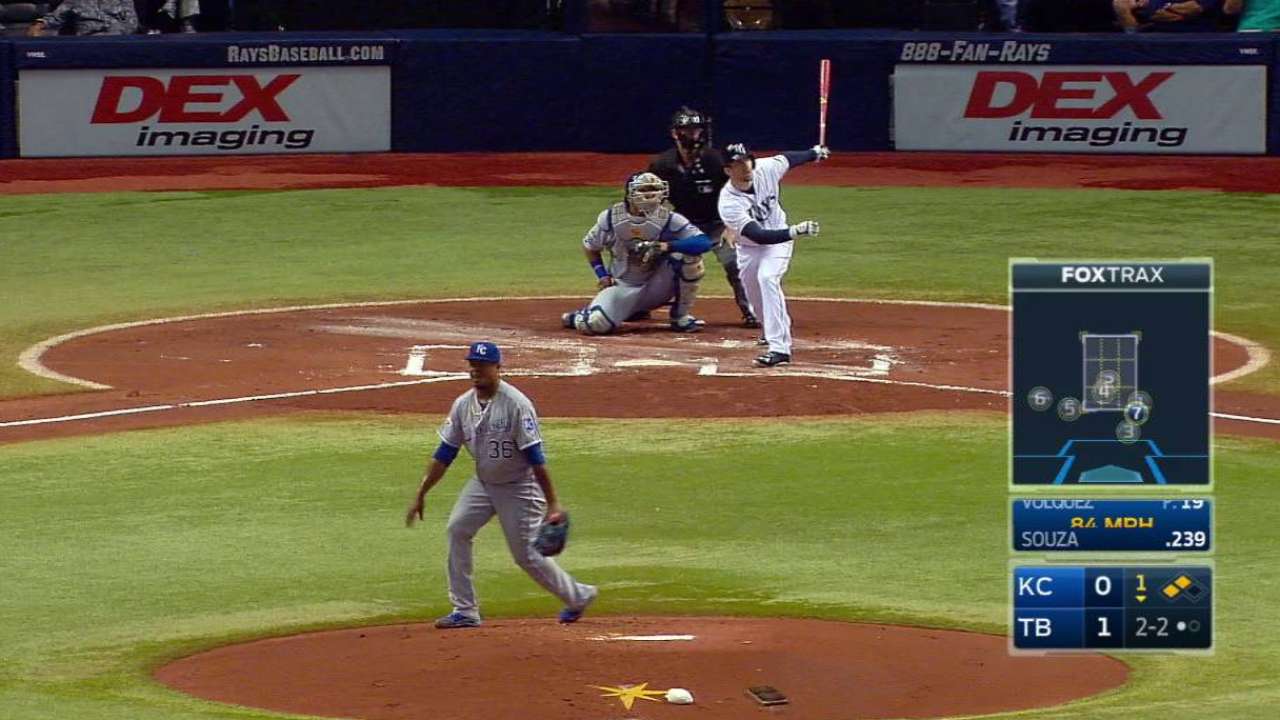 The Royals even tried a little mind game with Volquez. Pitching coach Dave Eiland had Volquez throw his pregame bullpen hard, and then had him sit before getting up and finishing it.
"Just trying to simulate an up and down," Eiland said, "so it would seem like a second inning.
"It didn't work. I wouldn't say it's a mental block. But it's something he's had to battle most of the season. We tried something different tonight and that didn't work. We'll just keep working at it."
Volquez isn't sure if it's a mental thing, either.
"I am a little crazy," Volquez said, smiling. "Nah, I don't even think about it. I've been feeling really strong in the first inning the last couple outings, and me and Dave tried something different tonight. ... It didn't work. I mean, it was good, because I shut [them] down after the first inning and pitched better after that."
Pitchers throughout baseball history have had struggles early on before finding their tempo and groove.
"Hall of Fame pitchers have had issues with the first inning," Royals manager Ned Yost said. "Tom Glavine and John Smoltz had trouble with the first inning. Once they got past the first they could be unhittable. But they struggled in the first for whatever reason."
Jeffrey Flanagan has covered the Royals since 1991, and for MLB.com since 2015. Follow him on Twitter @FlannyMLB. This story was not subject to the approval of Major League Baseball or its clubs.