Joyce treats himself to three-run birthday bash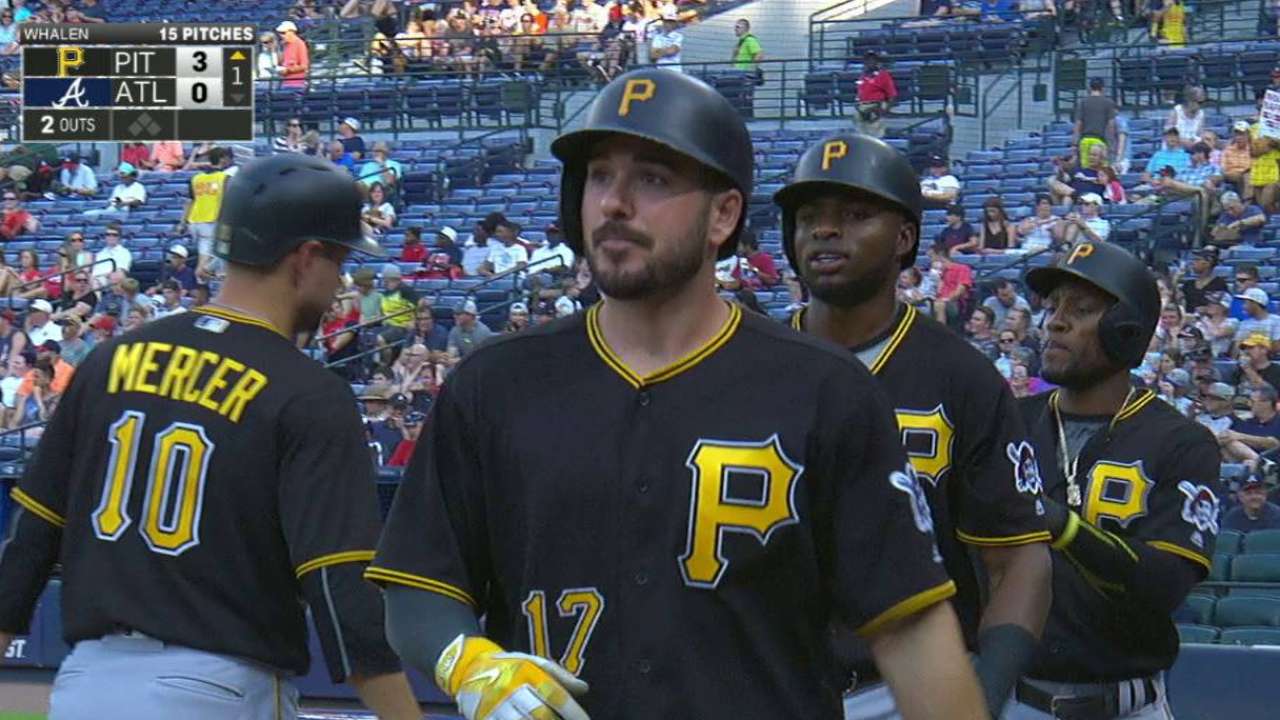 ATLANTA -- Despite boasting a .462 career batting average in six career birthday games, Matt Joyce had never celebrated with a homer.
But in Wednesday's 8-4 loss to the Braves at Turner Field, the Pirates outfielder made his 32nd birthday a special one, hitting a three-run home run in the first inning as his father watched from the stands.
"Man, what a great feeling that is," said Joyce about the homer. "I don't know how many opportunities you're going to have to do that in your lifetime. That one was really special for me, and I'm sure just as special for him."
The home run marked yet another significant moment in a special season for the outfielder, who signed a Minor League contract with Pittsburgh this past offseason after hitting .174 with the Angels a year ago.
With his first-inning blast, Joyce has homered 11 times in 153 at-bats this year and on three occasions over his past nine games. During that stretch, he is batting .400 (6-for-15) with 10 RBIs and seven runs scored.
"This guy went out and did some work over the winter," Pirates manager Clint Hurdle said. "He just didn't get good overnight or get bad overnight. He had a hard year, and he did the things you want a professional player to do. He worked at getting better, he went to winter ball, he came to an opportunity. ... I'm sure a lot of guys looked at him and said, 'The Pirates? With those three outfielders?'
"He's worked hard, and he's having some very serious production at the plate and doing some really special things."
Although Joyce has primarily come off the bench for Pittsburgh this season, he's capitalized on his opportunities to start. Another such chance arose ahead of the three-game-series in Atlanta, as Hurdle opted to bench star outfielder Andrew McCutchen amidst his struggles at the plate.
Joyce made his second straight start on Wednesday. In addition to his home run -- his fifth three-run shot, which is tied for the second most in the National League -- he registered his first outfield assist of the year when he threw out Ender Inciarte at home plate in the fifth inning.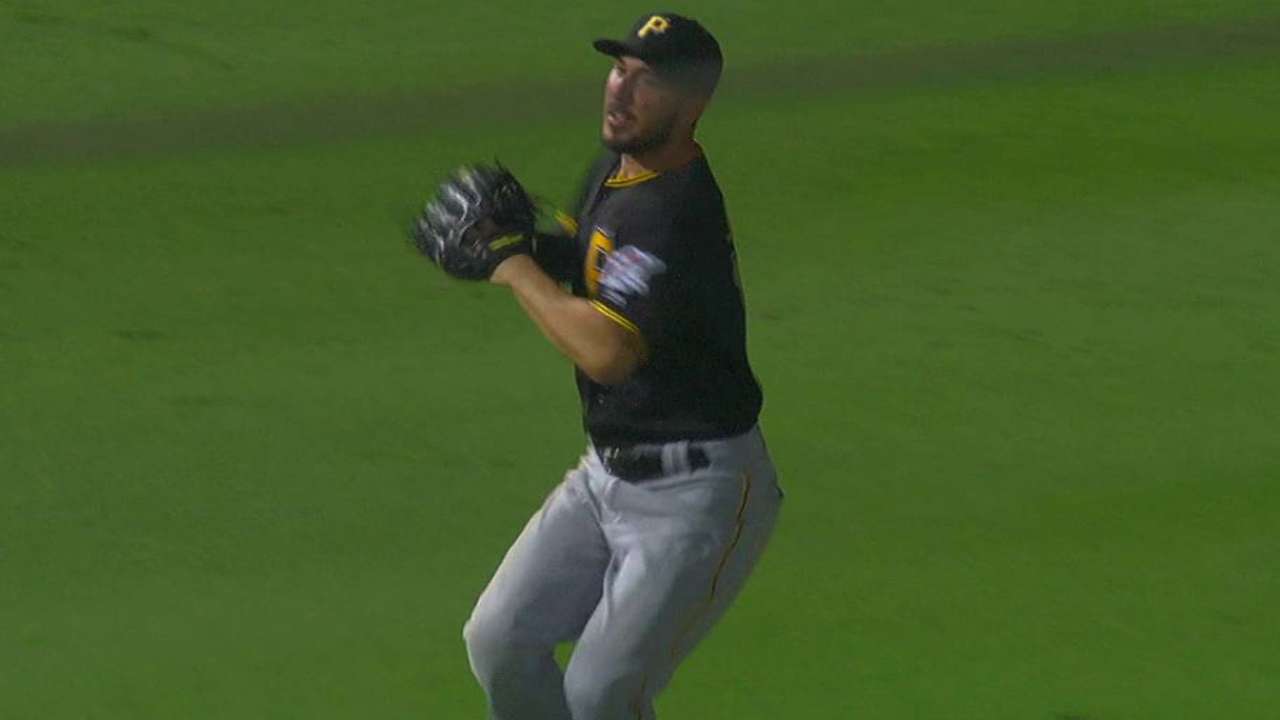 With his 1-for-3 effort, Joyce has hit safely in eight of the past 10 games he's started and is batting .303 (10-for-33) with three homers and 11 RBIs in those contests.
"[You're just] putting in the work and putting in the time and preparation to try to be as prepared as possible for the opportunities when they come and work your butt off," said Joyce about taking advantage of his starts. "And you try to slow the game down when the opportunity to get in there [arises] and not try to do too much. I've done a pretty good job of it."
And on Wednesday, his father could also agree.
Pat James is a reporter for MLB.com based in Atlanta. This story was not subject to the approval of Major League Baseball or its clubs.