Royals promote Burns, option Pounders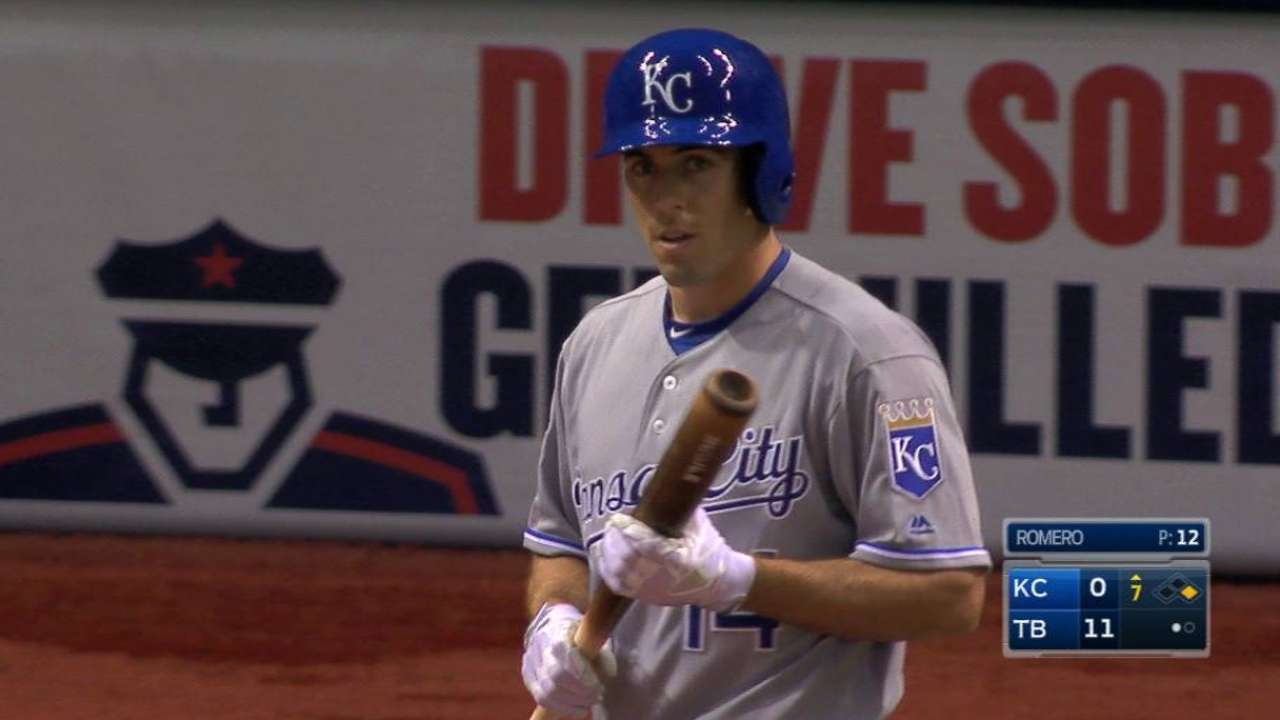 ST. PETERSBURG -- Well, that didn't take long.
Outfielder Billy Burns, acquired last weekend by the Royals from Oakland for outfielder Brett Eibner, was called up from Triple-A Omaha on Wednesday. Right-hander Brooks Pounders was sent back to Omaha. Burns made his Royals debut in the seventh inning as a pinch-hitter in Wednesday's 12-0 loss to the Rays and flied out to center.
The Royals had been carrying 13 pitchers, and Royals manager Ned Yost said he wanted to have another speed addition on the bench. Burns will pinch-run and spot start -- Yost said he likely will start Burns in center field in Thursday's finale against the Rays.
"We like his speed and athleticism," Yost said. "When I use [Jarrod] Dyson in the lineup, we miss that speed on the bench."
Speed is Burns' game. He stole 26 bases for the A's last year and 14 this year before being demoted to Triple-A after hitting .234 with a .270 on-base percentage in 73 games.
"My legs are definitely the biggest part of my game," Burns said. "Just using my speed and putting the ball in play. Hitting it low and hitting line drives -- traditionally when I'm doing well that's what I do. Just play hard on every pitch and every time out there."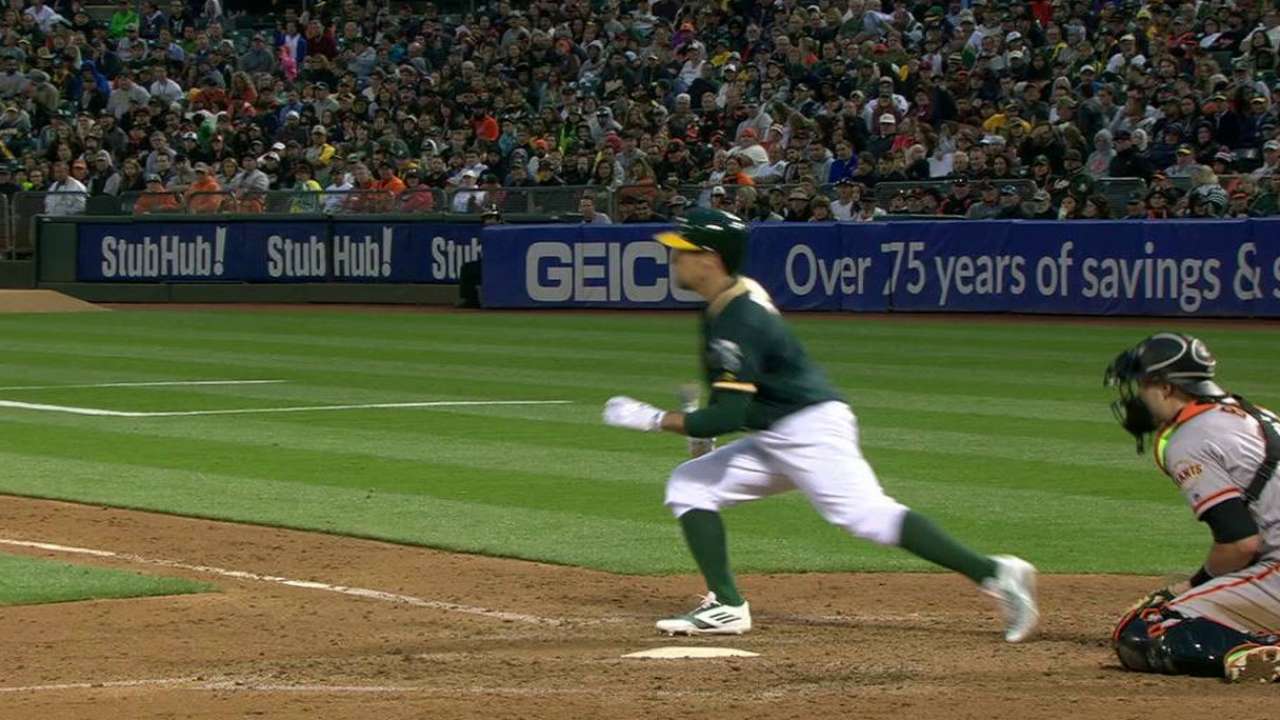 Burns, 26, said it took him a little bit of time to digest the fact he was traded last weekend.
"I never really followed the trade rumors or anything," Burns said. "When they told me, I was a little shocked. I didn't think I was someone they thought about trading. You never expect to be moved to another team.
"But after that calmed down, I was pretty excited to go to a new organization, learn some new stuff. And play baseball."
Was Burns hurt by the move?
"I didn't really take it that way," Burns said. "I knew I had not performed like they wanted me to this year. At the same time, it didn't change my work ethic there or my relationship with the staff or players over there. I just looked at it as they looked at it, as a business deal."
Yost described Burns as a "pain in the rear end" when he played against the Royals.
"That's a compliment," Burns said, smiling.
Jeffrey Flanagan has covered the Royals since 1991, and for MLB.com since 2015. Follow him on Twitter @FlannyMLB. This story was not subject to the approval of Major League Baseball or its clubs.