Steinbrenner praises Yanks' Deadline dealings
Managing general partner sees positive response from fan base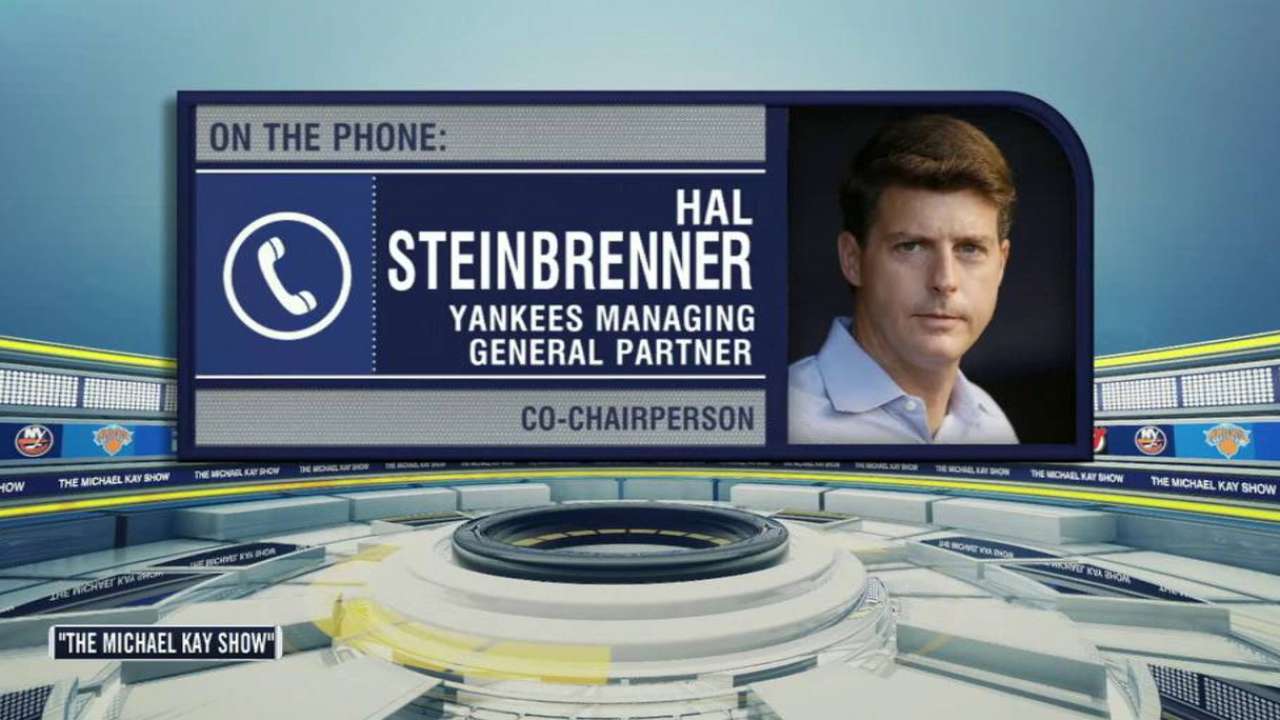 NEW YORK -- There's a chance that Hal Steinbrenner has been reading fans' comments and tweets. The Yankees' managing general partner said that he monitored the digital world in the hours following the club's Trade Deadline activity on Monday, and his sense is that the majority of the fan base seems legitimately excited about what could be on the way.
In a wide-ranging interview with Michael Kay on 1050 ESPN, Steinbrenner applauded the work done by general manager Brian Cashman and the Yankees' baseball operations department over the past several weeks, while also adding that he believes manager Joe Girardi has done the best he could with a roster that is about to receive an infusion of youth.
"I can tell you, paying a lot of attention to not only conventional media -- but also social media, which is a big part of our daily lives now -- the fans are excited that we are rebuilding the system," Steinbrenner said. "The fans are excited to start seeing the guys that they've been hearing about for a long time. … There's a lot of excitement in the air about our youth and the fact that people are going to start to see it."
Steinbrenner specifically mentioned catcher Gary Sanchez, who is reportedly set to be promoted from Triple-A Scranton/Wilkes-Barre on Wednesday, as well as outfielder Aaron Judge, who was recently activated from the Triple-A disabled list and may join the club down the stretch. Steinbrenner also said that infielder-outfielder Tyler Austin could appear in The Bronx soon.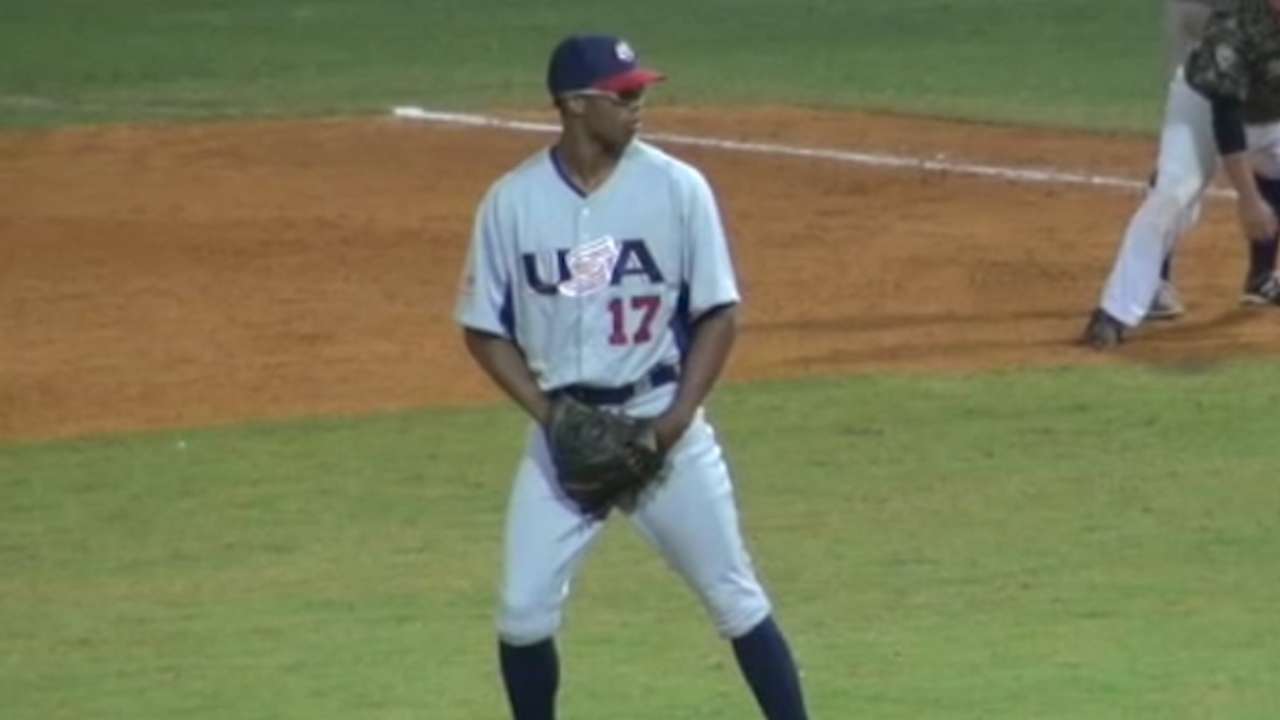 "It was hard to let Carlos [Beltran] go in particular, because obviously he was the best hitter on our team and a huge part of our offense and a great player, period. But it does allow us to do some things with the DH spot," Steinbrenner said.
Those new faces will offer Girardi flexibility, and the obvious next step is to ponder the situation with Alex Rodriguez, who is batting .204 with nine home runs; he is owed approximately $27 million through next season. It has been speculated that the Yankees could release Rodriguez, and the slugger said on Tuesday that no matter what happens, "I'm at peace with myself."
Steinbrenner said that he ultimately will do what is best for the organization, but that releasing Rodriguez has not yet been discussed.
"I've seen the articles. I don't know where they're coming from, but none of that has been discussed with me," Steinbrenner said. "We're going to look at what we're going to do in the hours, days and weeks to come. We're going to analyze everything and look at all options, but it hasn't been done yet."
In filling an unfamiliar role as Trade Deadline sellers, Steinbrenner said that the Yankees determined that they could potentially still compete for an American League Wild Card spot without relievers Aroldis Chapman and Andrew Miller, which is why he felt that it was important to fill the void by acquiring Tyler Clippard and Adam Warren to assist closer Dellin Betances.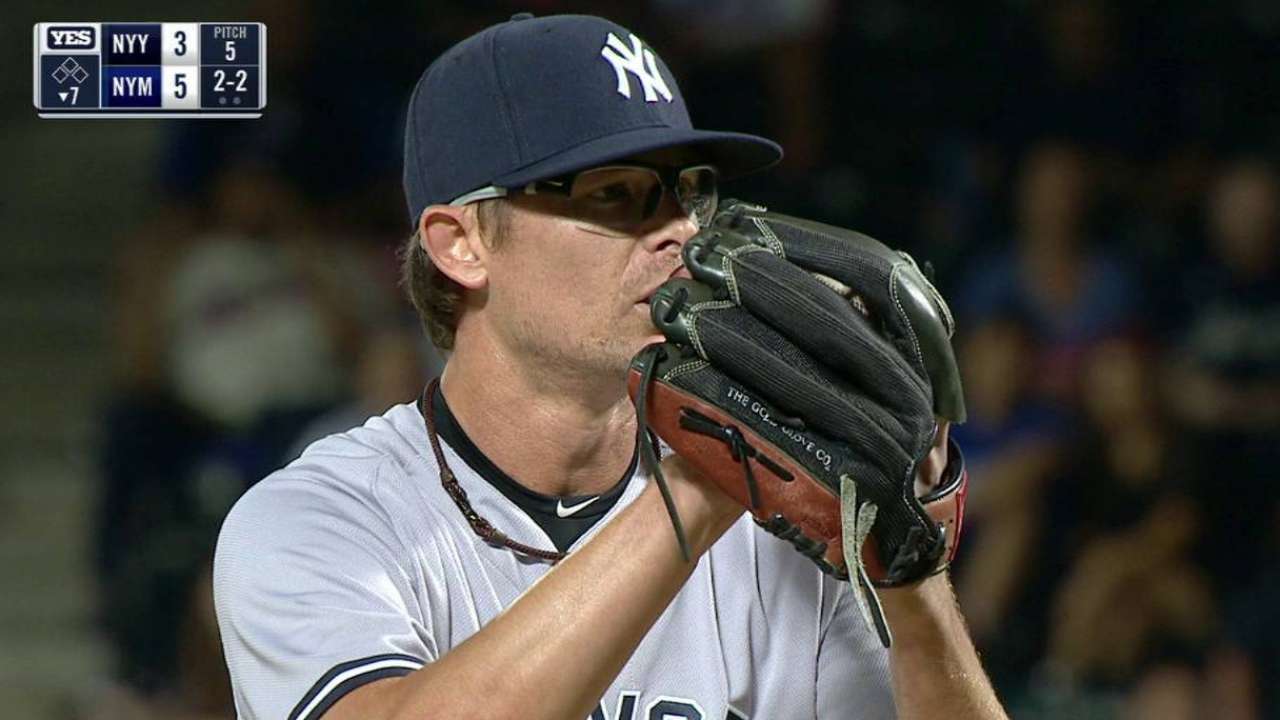 "Having three of the best closers in baseball is an incredible luxury, but it's not a necessity," Steinbrenner said. "We thought we could do certain things within these trades, forgetting the great prospects we got, to try to fill the void of their absence. We'll see how it turns out, but each one was an individual. Clearly with the market right now, particularly for closers before the Deadline, when someone offers you their No. 1 overall prospect, it's a trade you've got to look at."
Steinbrenner said that he is pleased with the Yankees' restocked farm system, suggesting that outfielder Clint Frazier could have a big league impact next year, while right-hander Ben Heller might appear in the Bronx before the end of this season. Infielder Gleyber Torres and left-hander Justus Sheffield are among the others that Steinbrenner said he is looking forward to tracking.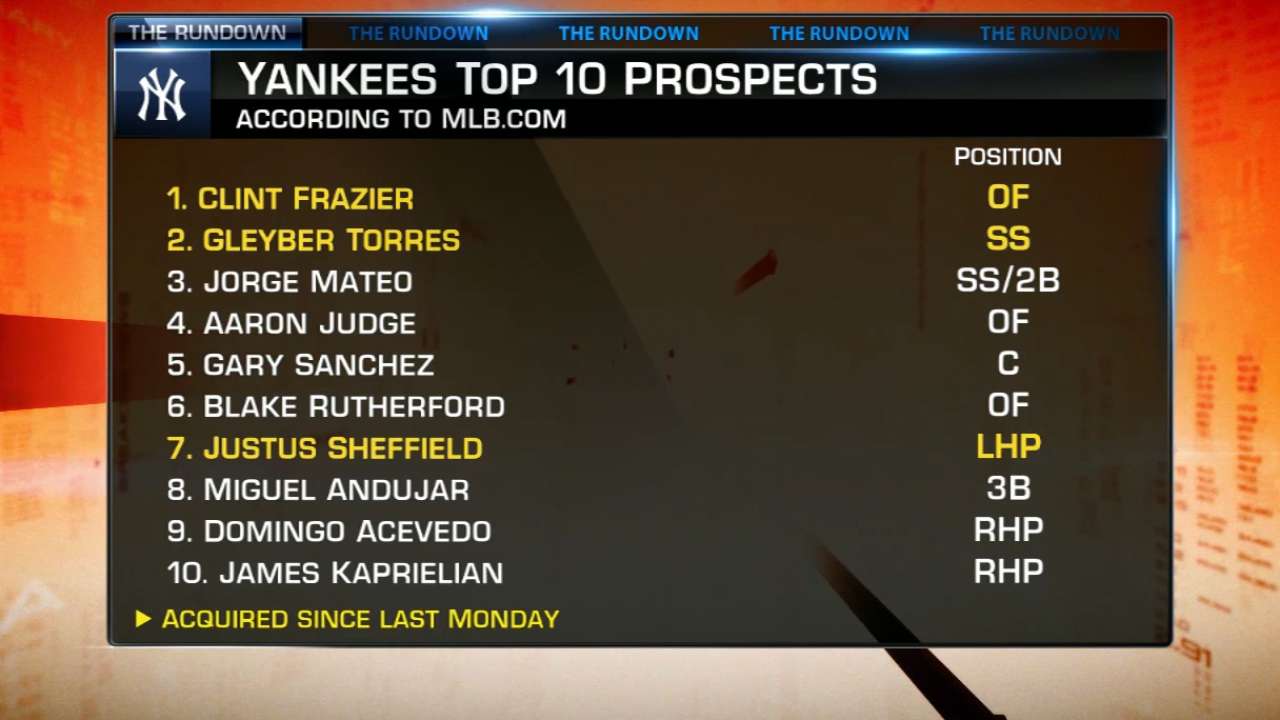 "We did something different this year than our normal way of operating, but I believe overall the majority of our fans like what we did, are happy with what we did," Steinbrenner said. "But the results have to pan out, right -- the prospects have to pan out. It remains to be seen, but I have no regrets whatsoever. I put a lot of thought obviously into every one of these trades, and if I greenlighted them, that means I'm excited about them."
Bryan Hoch has covered the Yankees for MLB.com since 2007. This story was not subject to the approval of Major League Baseball or its clubs.