With little room for error, Tanaka toils
Right-hander allows career-high 7 earned runs in Yanks' loss to Mets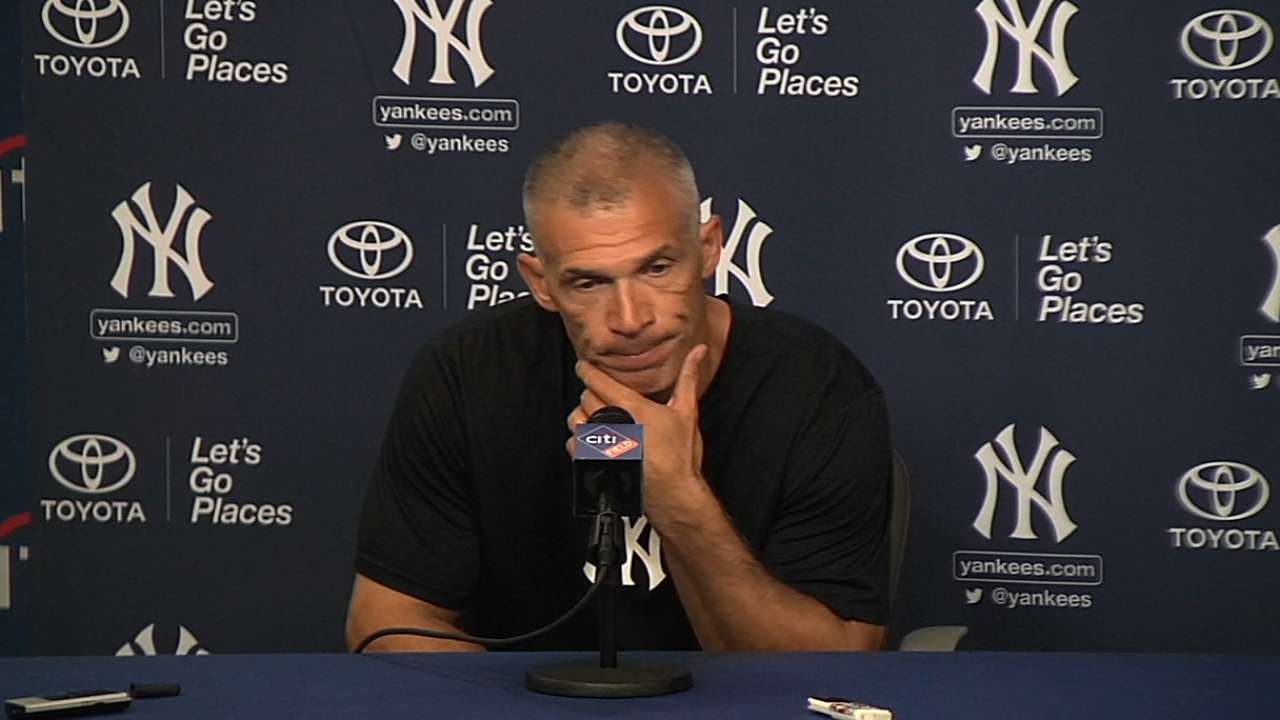 NEW YORK -- Masahiro Tanaka knew his day was done, and he saw Richard Bleier jogging in from the bullpen. There was no reason to wait. So before manager Joe Girardi even reached the mound in the seventh inning Tuesday night at Citi Field, Tanaka began walking toward the dugout, the ball still in hand.
Perhaps the right-hander was eager to move on from his 22nd start of the season, as he allowed a career-high seven earned runs in the Yankees' 7-1 loss to the Mets. He walked none but surrendered eight hits, two of which were home runs.
"Just gave up some easy hits and wasn't able to do a good job out there," Tanaka said through a translator. "When you're facing a good pitcher like that, you can't really give up the runs."
Tanaka's counterpart, Jacob deGrom, left little room for error with seven scoreless innings. deGrom recorded two of his five hits this season, too. The second, a single up the middle that moved Matt Reynolds to third, knocked Tanaka from the game. deGrom's other hit proved crucial. With two outs in the third, he singled to left, setting the stage for Alejandro De Aza's two-run home run.
"That was a tough one," Tanaka said. "Obviously deGrom's a pretty good batter. I knew that going in. So I was giving it everything I had."
The Mets' other home run came off the bat of Travis d'Arnaud in the fifth. It was d'Arnaud's first dinger since July 7, and his third of the season.
"The slider that d'Arnaud hit wasn't quite where he wanted," Girardi said.
It was the second straight ineffective start for Tanaka after he allowed four earned runs in five innings on July 27 in Houston.
Much of Tanaka's success this season, though, has come on the road. He entered Tuesday with a 1.94 ERA away from Yankee Stadium. But pitching across town, Tanaka couldn't help the Bronx Bombers take both games at Citi Field to open the Subway Series.
Joshua Needelman is a reporter for MLB.com based in New York. This story was not subject to the approval of Major League Baseball or its clubs.