Aces in all kinds of places on MLB.TV
Scherzer, Sale, Hamels, Cueto take the mound today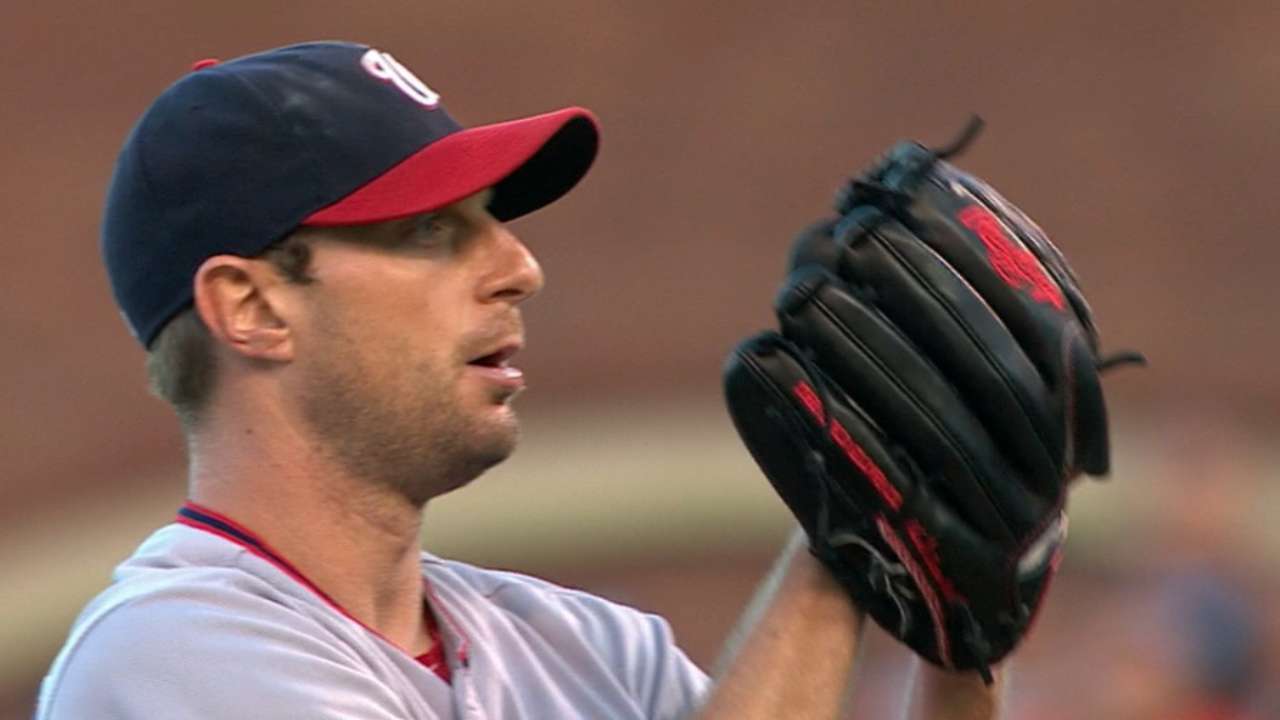 Today's full schedule of Major League games features starts from a quartet of aces, including Max Scherzer on the mound for the Nationals, Chris Sale getting the ball for the White Sox, Cole Hamels going for the Rangers and Johnny Cueto taking the hill for the Giants.
All of those big-name arms are starting for first-place clubs, with the exception of Sale. Another division leader, the Cubs, gets things going today when they host the Wild Card-contending Marlins in the first game on the schedule. In addition, the Mets and Yankees shift their Subway Series to the Bronx, with the Yankees expected to promote catching prospect Gary Sanchez before tonight's game.
And the best place to watch all the action is on MLB.TV.
MLB.TV Premium has returned with the same features as last year, and is only $17.99 for a limited time. That price is in honor of the 18 Deadline-day deals we witnessed on Monday, the most in the Majors since at least 1995. This package has the best value and provides access to more than 400 devices and a free subscription to the MLB.com At Bat Premium app (a $19.99 value). It offers the best picture quality ever -- a new 60 frames per second -- for supported devices. Monthly signups for MLB.TV Premium are now underway as well for $24.99.
The new MLB.TV Single Team package is also available as a $39.99 yearly subscription. You can watch a single team's live out-of-market games in full HD.
Here's what to watch for today in the Majors (all times ET):
Scherzer eyes strikeout lead: WSH@ARI, 3:40 p.m.
Scherzer faces the team that drafted him in the first round in the 2006 Draft (No. 11 overall). He owns a lifetime 2.25 ERA in three starts against Arizona, with 23 strikeouts and six walks in 20 innings. Scherzer is 1-0 with a 1.71 ERA since the All-Star break. He needs six strikeouts to pass Miami's Jose Fernandez (192) for the MLB lead.
Zack Godley makes his sixth start of the season for the D-backs. He's 3-1 with a 5.53 ERA as a starter this year, and he recorded a quality start in his last outing against the Dodgers.
Stat that matters: Nationals outfielder Jayson Werth has reached base in 35 straight games, the longest active streak in MLB.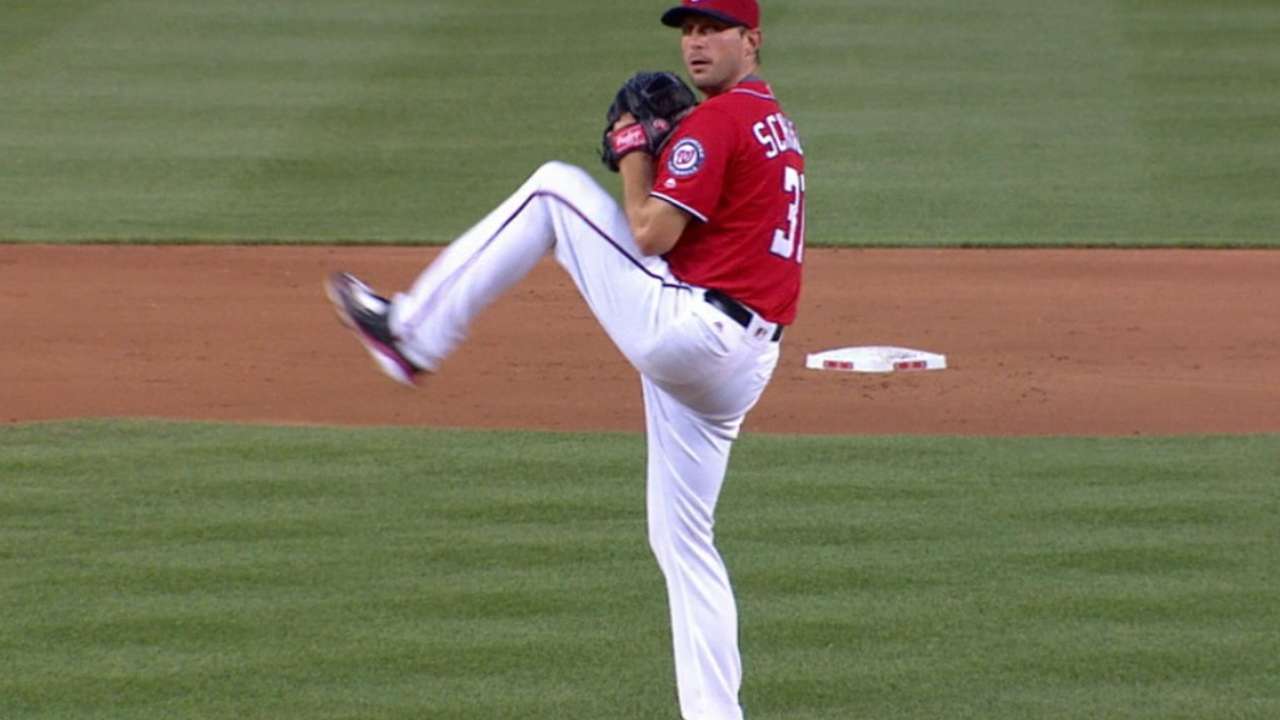 Matz, Mets face Yanks: NYM@NYY, 7:05 p.m.
Steven Matz starts for the Mets as the Subway Series shifts to Yankee Stadium for two games. Matz had quality starts in four of his five July outings, but he was 1-4 despite a 3.19 ERA. The left-hander will try to replicate his start from his first appearance in the Subway Series, when he allowed one run on seven hits over six innings in a winning effort Sept. 18, 2015.
Chad Green will make the fourth start of his career after being named as a full-time member of the Yankees' rotation Tuesday, taking the place of Ivan Nova, who was dealt to the Pirates on Monday. In his three previous starts, he went 1-2 with a 7.53 ERA, allowing seven home runs over 14 1/3 innings. Green has been much better as a reliever this season, firing 9 1/3 scoreless innings to go along with a 0.96 WHIP.
The Yankees reportedly plan to promote Sanchez before the game, though the team has not commented on or confirmed the move. Sanchez, the club's No. 5 prospect according to MLBPipeline.com, is hitting .288/.343/.482 in 105 games in Triple-A over the past two seasons. The catcher is hitless in six MLB at-bats.
Stat that matters: The Yankees own a 31-21 advantage in Subway Series games played in the Bronx.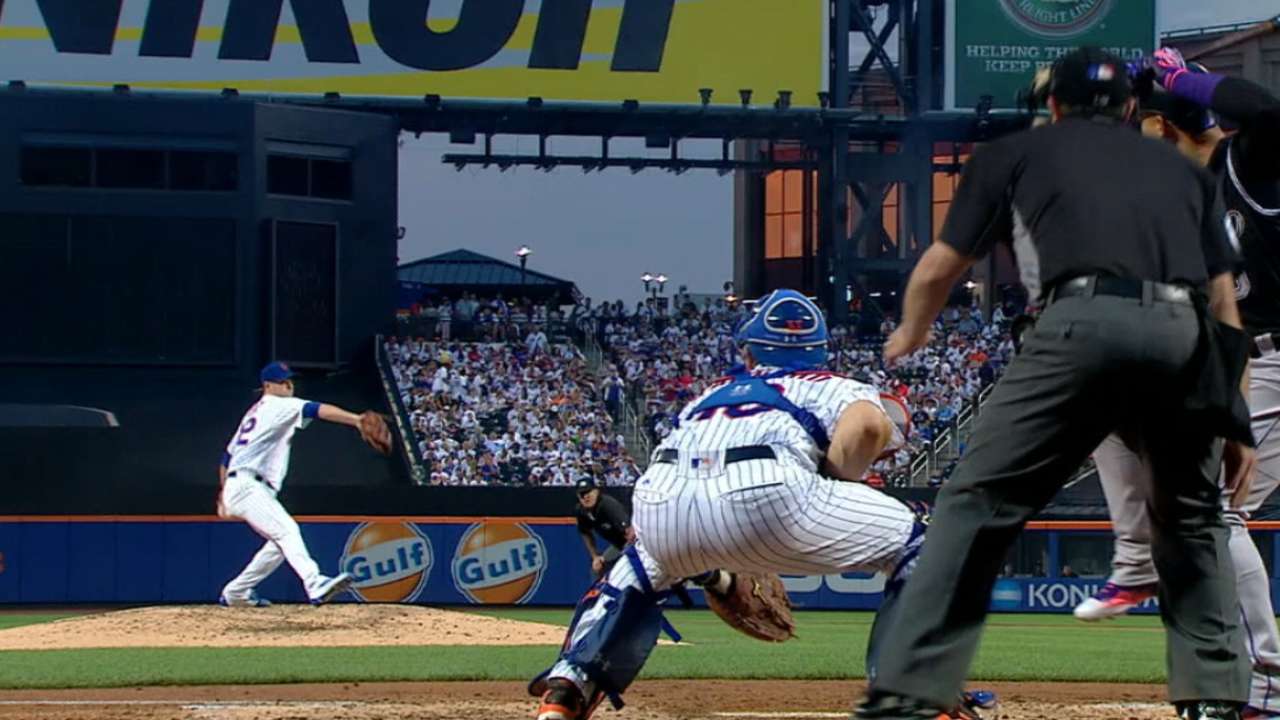 Cueto goes for Giants: SF@PHI, 7:05 p.m.
The Giants will look to turn things around behind Cueto, who is 13-3 with a 2.63 ERA and four complete games in 21 starts in his first year with the club. The Giants are 17-4 when Cueto starts, but the team has lost two of his past three outings. San Francisco has struggled to a 4-12 record since the All-Star break.
The Phillies will counter with Aaron Nola. He was hit hard in his only other start against the Giants, charged with five runs on 10 hits over 3 1/3 innings on June 26 in San Francisco. Nola will be looking for better results tonight after posting a 9.82 ERA over his last eight outings.
Stat that matters: Cueto is 8-1 with a 2.63 ERA in 11 starts on the road this season.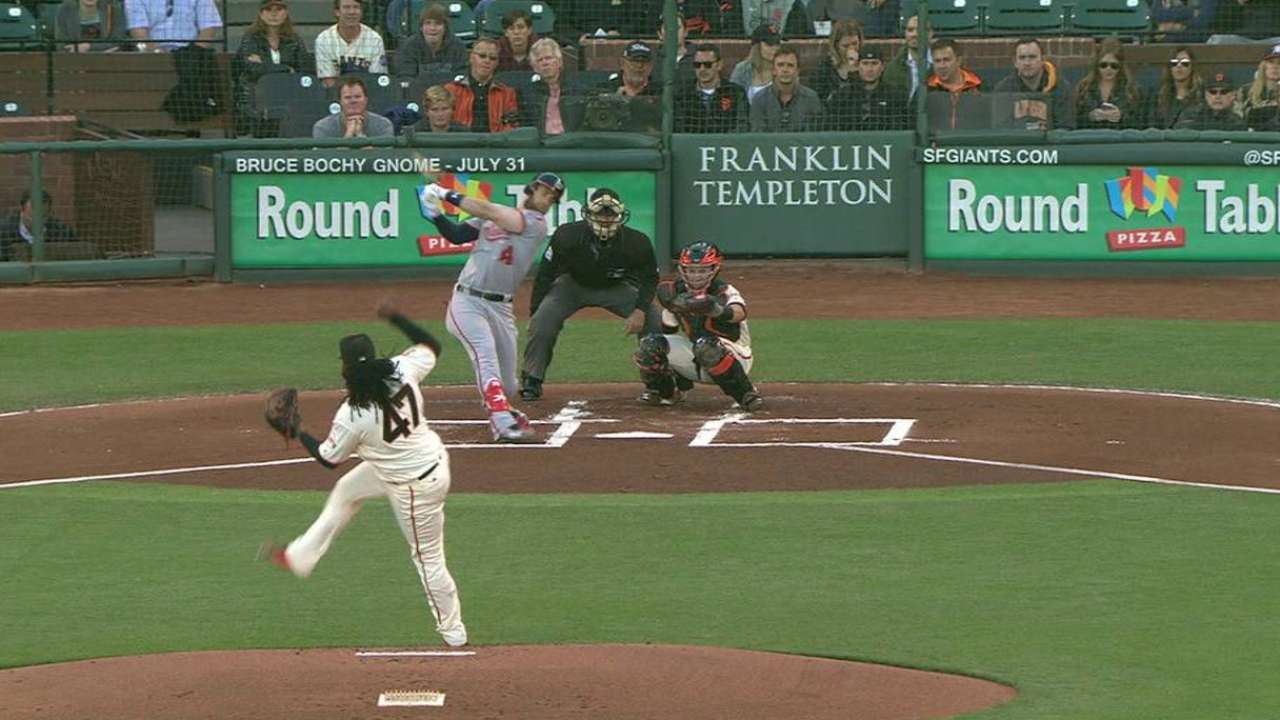 Hamels faces O's: TEX@BAL, 7:05 p.m.
Hamels will look to keep things rolling when he starts for the Rangers in a matchup of division-leaders in Baltimore. Hamels is 3-0 with a 0.84 ERA over his last three outings. He'll likely be working with a new battery mate in Jonathan Lucroy, who was picked up in Trade Deadline deal with the Brewers on Monday. The Rangers have the best record in the American League at 62-45.
Kevin Gausman gets the ball for the O's, who have won two straight on the heels of a five-game losing skid. Gausman will try to rebound from his last outing, when he went just three innings and was charged with six runs in a loss to the Blue Jays.
Stat that matters: Hamels is 8-1 with a 1.71 ERA in 11 starts away from home this year.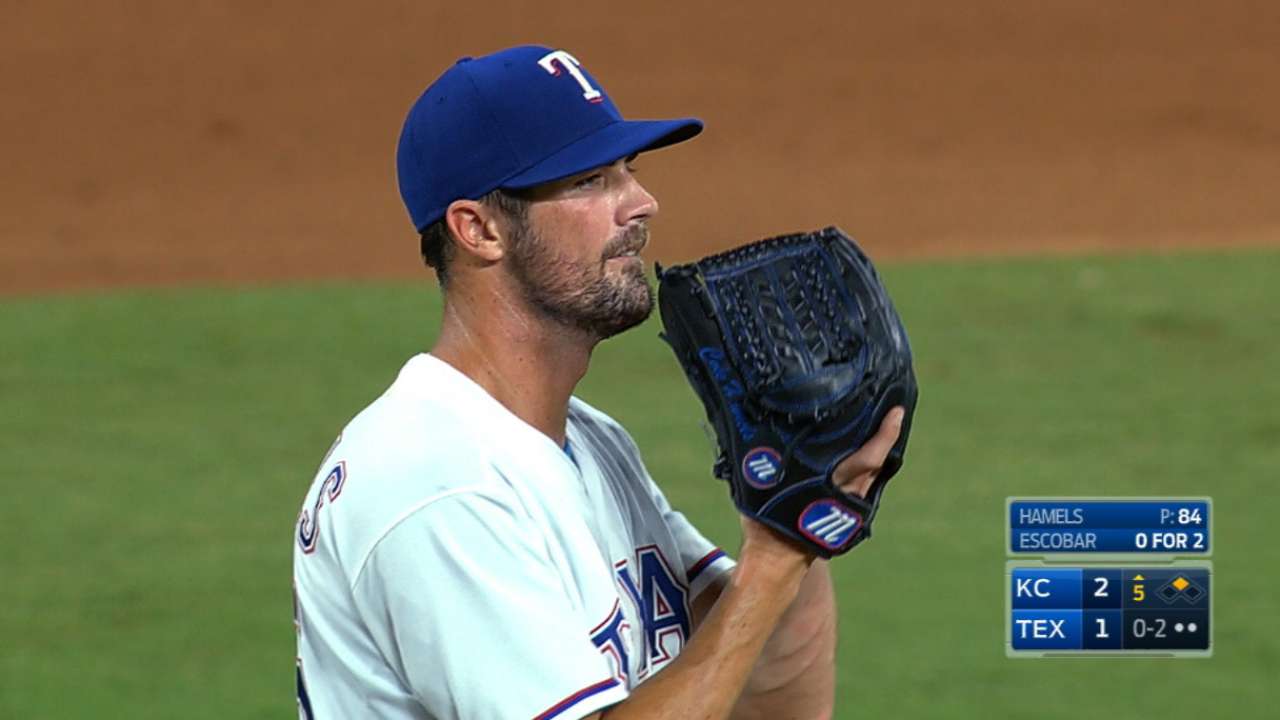 Sale seeks 15th win: CWS@DET, 7:05 p.m.
The White Sox send Sale to the mound in hopes of ending their seven-game losing skid in games at Comerica Park. Sale is 14-4 in 20 starts this year and is tied for the AL lead in wins. The lefty is 1-1 with a 4.73 ERA and nine strikeouts in two starts against Detroit this year.
The Tigers, meanwhile, have won seven straight games to climb 10 games over .500 for the first time since 2014, when they won the AL Central. Detroit is currently in the thick of the AL Wild Card race. Michael Fulmer gets the ball in this one as he goes for his 10th win of the year.
Stat that matters: Tiger slugger Miguel Cabrera is hitting .465 (20-for-43) with six homers and 16 RBIs over his last 12 games.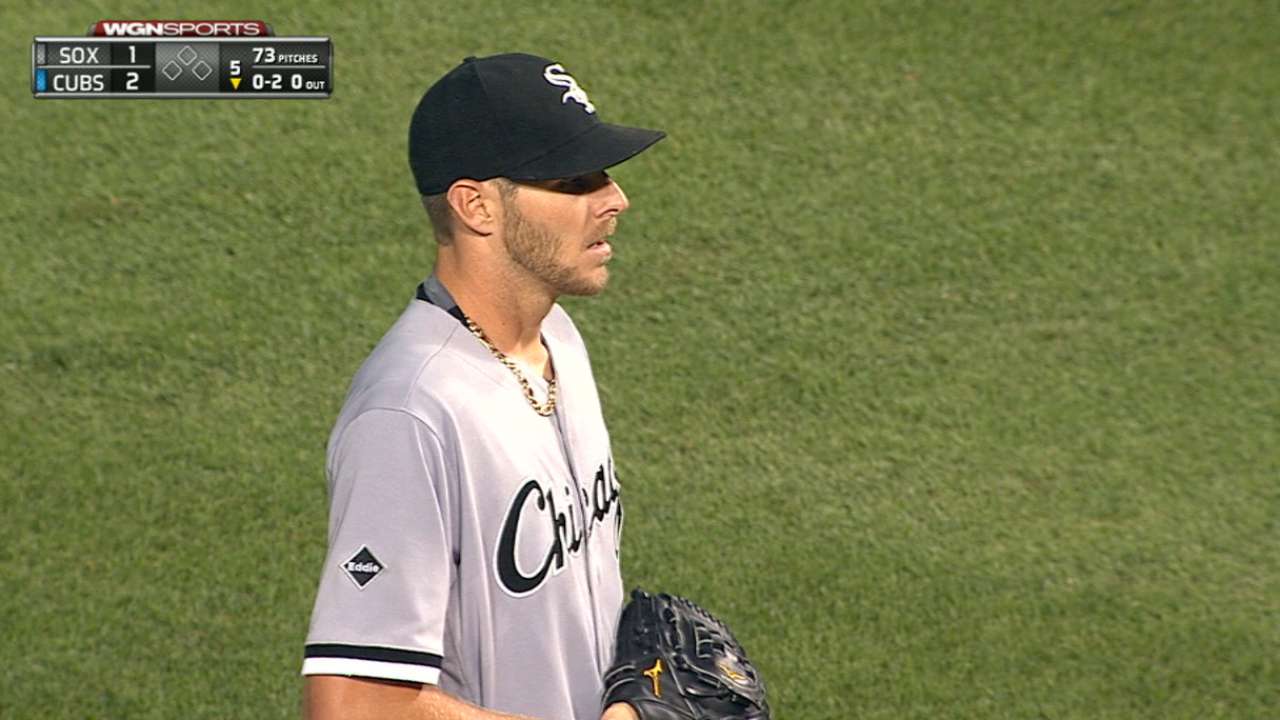 MLB.TV Premium subscribers get the Mosaic View -- split screen or quad, available on PC or Mac only. That always comes in handy, especially when scoreboard-watching looms. MLB.TV Premium and MLB.TV Single Team subscribers both enjoy HD and both will get real-time highlights and player stats automatically loaded moments after they occur (only for the game you are watching with MLB.TV Single Team, and for all games with MLB.TV Premium).
Austin Laymance is a reporter for MLB.com. This story was not subject to the approval of Major League Baseball or its clubs.