Carrasco's early exit a recent trend for Tribe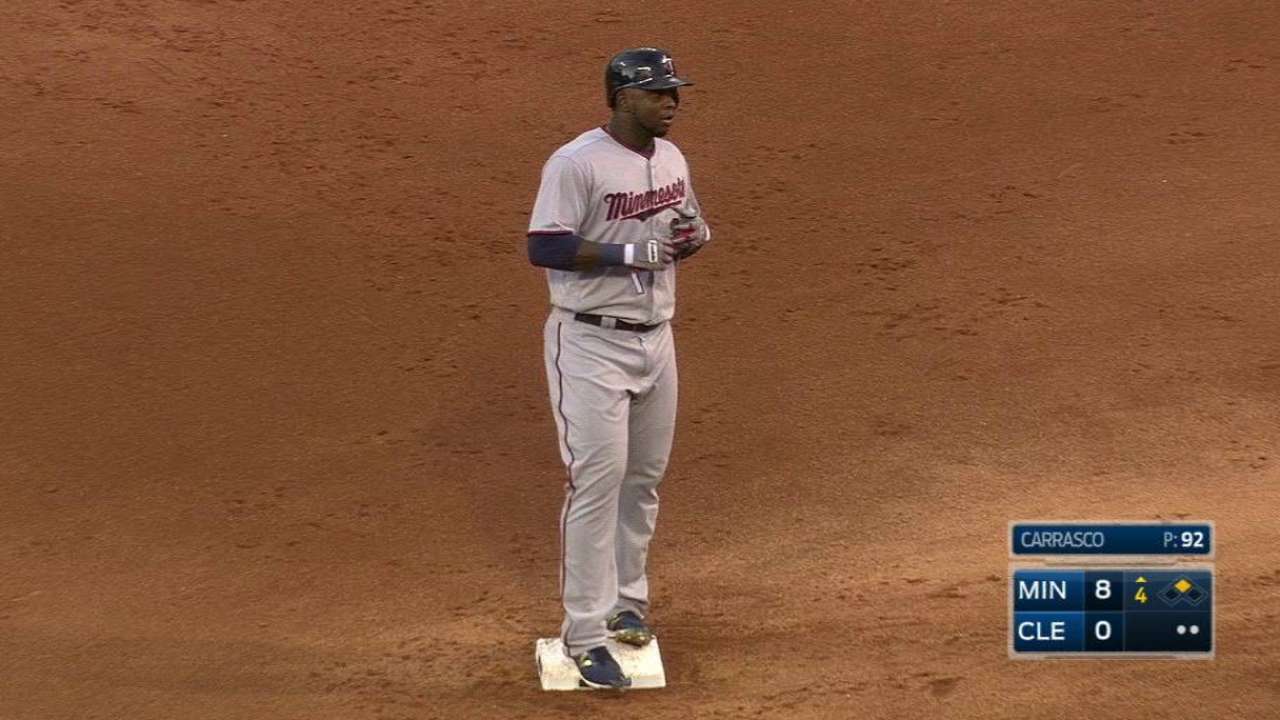 CLEVELAND -- Indians starter Carlos Carrasco gave the ball to manager Terry Francona and made his way to the clubhouse, his head facing down every step of the way.
In the scorebook, it will be remembered as a career-worst eight-run performance by Carrasco in his team's 10-6 loss to the Twins at Progressive Field. However, the big righty is viewing it as a learning experience.
"I lost control my last two innings, with those four-run innings," Carrasco said. "But you know what, I think I learned something from that. Just going to work really hard for my next start, and I'm going to go from there."
The first four Minnesota batters reached via an extra-base hit in the third. Carrasco gave up a double, followed by a two-run blast to Brian Dozier. After another double, Max Kepler went deep on a two-run shot to right.
"If you go and miss one pitch, they are going to get you," Carrasco said, "no matter who we play. Whether it's the Twins or Chicago or Detroit, you have to make those pitches. If you don't make those pitches, they are going to make you pay for it."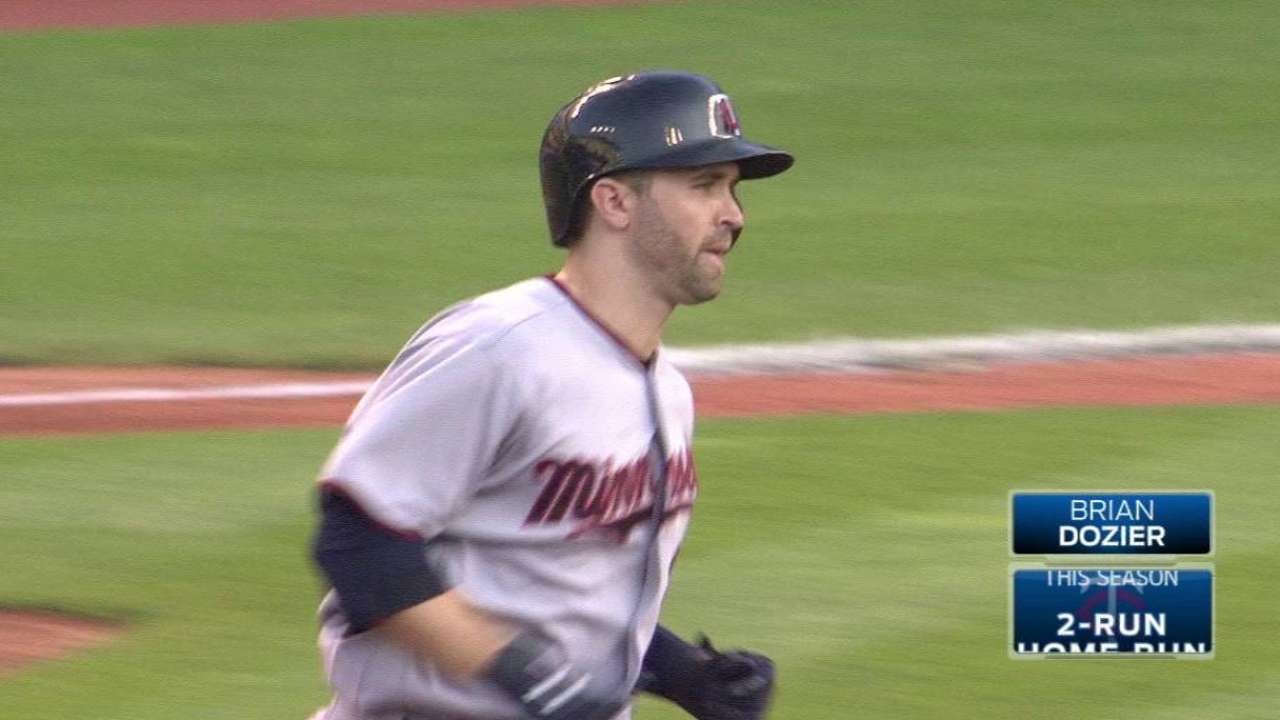 The Twins did not stop there, putting up another four-spot in the fourth to chase Carrasco out of the game. He ended the night being charged with eight runs on nine hits across 3 2/3 innings.
Prior to that, Carrasco had allowed just 10 earned runs in eight starts against American League Central opponents.
"I thought his stuff was good," Francona said. "I thought sometimes the sequencing or locations weren't very good to the wrong hitters. Kid like Kepler who's real hot, kind of threw it right to his hot zone. It snowballed on him, and he couldn't stop it."
Cleveland would score six runs in the fifth, but the early deficit was too steep to overcome. But, Tuesday's drubbing highlighted a recent downward trend for the Tribe rotation, particularly this series with the Twins.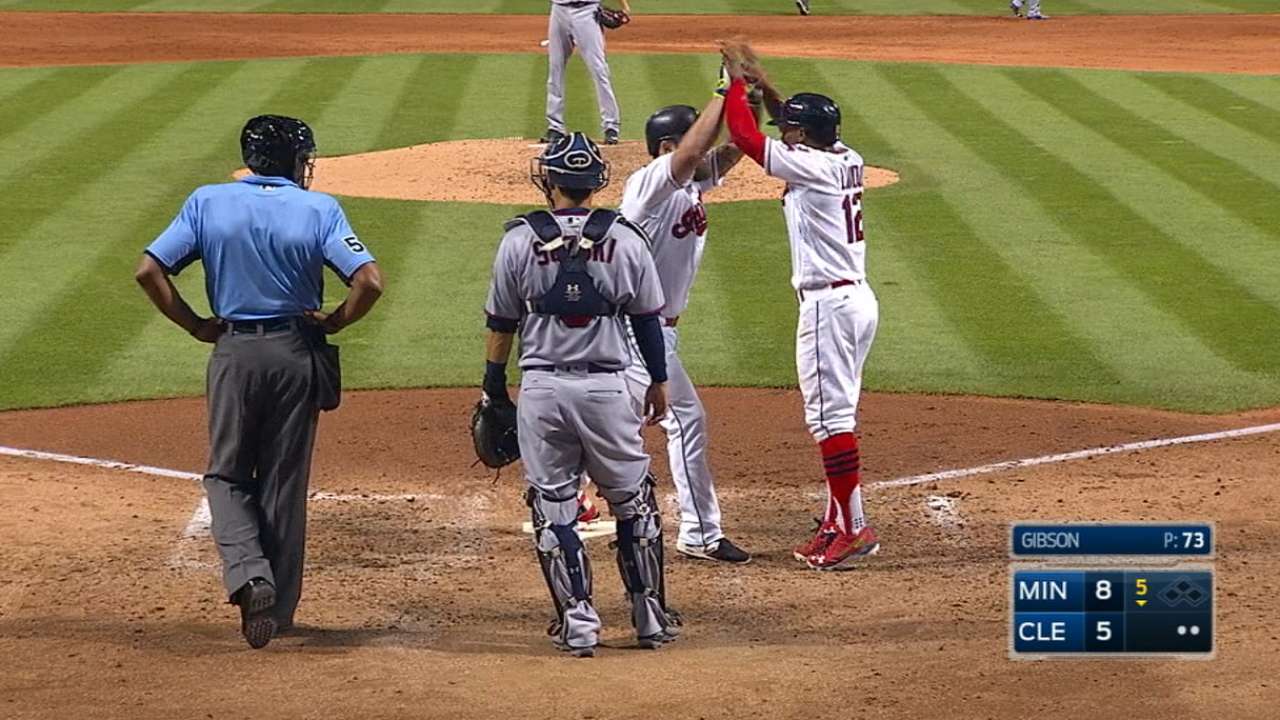 In Monday's opener, Danny Salazar was tabbed with six runs in two-plus frames and ended up on the disabled list with right elbow inflammation on Tuesday. It marked the first time this season that the Indians' starters have given up six-or-more earned runs in consecutive outings, dating back to July 24-25, 2015.
"I think we learn from that," Carrasco said. "It's back-to-back, but it's OK. Tomorrow is going to be another day, and just get ready for it. That's what we need to do."
The hope for the Tribe is that the lesson is brief, as the division lead over the Tigers has dwindled to just three games. That is largely due to its 4-7 record against the Twins this season.
"They're outplaying us," shortstop Francisco Lindor said. "It's really simple. They're outplaying us. They're out-hitting us. They're playing better defense than us. They're pitching better than us. They're doing everything better than us. You have to give it up to them. They're doing a good job against us."
Shane Jackson is a reporter for MLB.com based in Cleveland. This story was not subject to the approval of Major League Baseball or its clubs.