Twins offense tapping its potential since July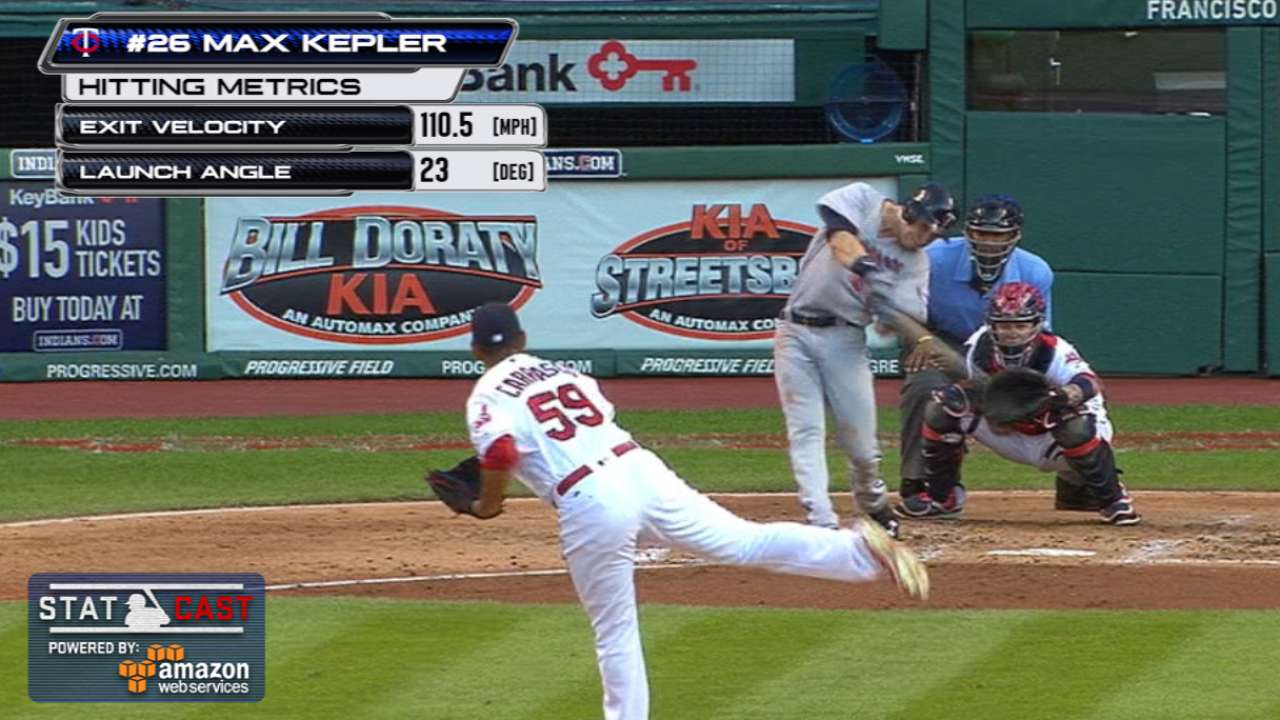 CLEVELAND -- Through the first three months of the season, Minnesota's offense was scuffling, as the Twins entered July having scored the fourth-fewest runs in the Majors and had a 25-53 record that was the worst in the big leagues.
But they've turned it around since then, scoring 166 runs to lead the Majors, while also going 17-11, which is the game's second-best record over that span. The offensive surge in July has carried over into the new month, as the Twins followed Monday's 12-5 win over the Indians with another strong showing offensively in a 10-6 victory on Tuesday at Progressive Field.
Minnesota racked up nine extra-base hits with seven players getting in on the action, giving the club 19 over its last two games to set a franchise record. And it came on a night in which right-hander Carlos Carrasco started, and he hadn't allowed more than four extra-base hits or four runs in a game this year. But the Twins tagged him for a career-worst eight runs and seven extra-base hits a night after knocking Danny Salazar out of the game following two-plus innings.
"On top of it all, it came against two of the better pitchers in the league in Carrasco and Salazar," second baseman Brian Dozier said. "We got to them early. We're feeding off each other. We're getting extra-base hits, which is the biggest reason we're scoring runs right now."
Dozier was one of three Twins to homer, joining red-hot rookie Max Kepler, who hit a two-run blast as part of a four-run third inning, and Eduardo Escobar, who added two insurance runs with a homer in the ninth. Kepler, who homered three times on Monday, paces the Majors with 12 homers since July 1, while Dozier has seven over that span to reach 20 homers on the year for a third consecutive season.
"We're getting it done in all facets of hitting," Dozier said. "We're getting long balls, extra-base hits, drawing walks. Everything is clicking, and it's a lot more fun, I'll tell you that."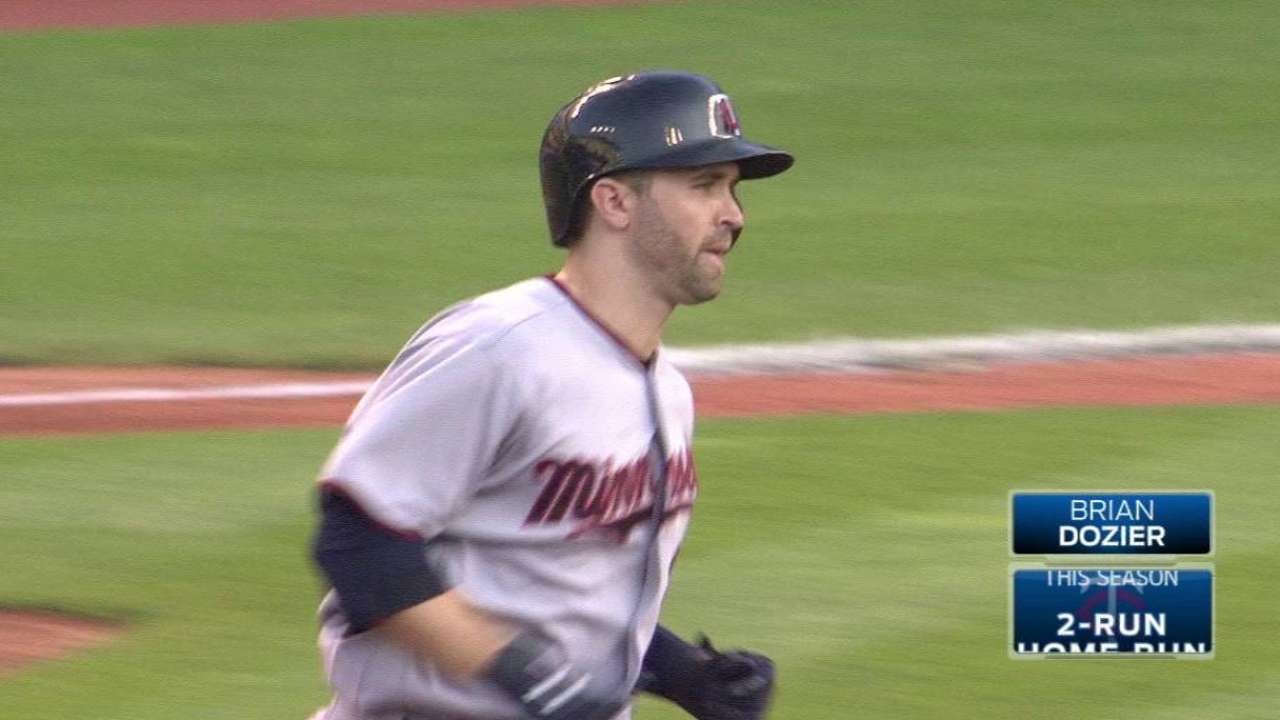 As Dozier noted, it's more than just homers, as the Twins have 15 more extra-base hits than any other team dating back to July 1, and they also rank third in walks. It has been an impressive turnaround, and the Twins believe they're starting to show their true talent level offensively.
"I think we're seeing the offense we knew that we had," said right-hander Kyle Gibson, who gave up six runs in 4 2/3 innings. "We just slumped in the beginning. This is the offense we're capable of. I don't think this is a fluke."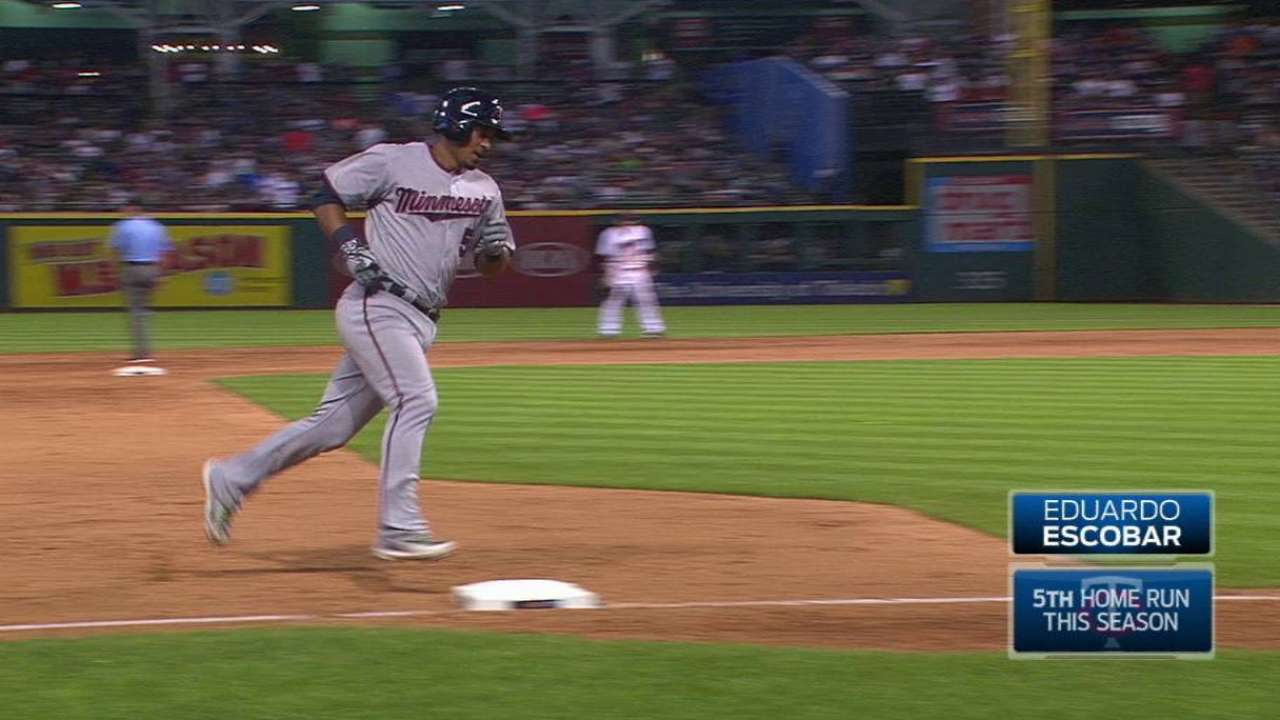 The offense has helped the Twins since their tough start to the year, as the club has a winning record over the last 63 games, going 32-31. But it came after a 10-33 start that put them in an early hole.
"It's good and bad," Dozier said. "It's good for the last five or six weeks. We're the team we thought we could be. But it's bad it took a couple months with our offense in April and parts of May."
Rhett Bollinger has covered the Twins for MLB.com since 2011. Read his blog, Bollinger Beat, follow him on Twitter @RhettBollinger and listen to his podcast. This story was not subject to the approval of Major League Baseball or its clubs.