Darvish, Lucroy partnership off to good start
Rangers ace credited new catcher for strategy that resulted in 9 strikeouts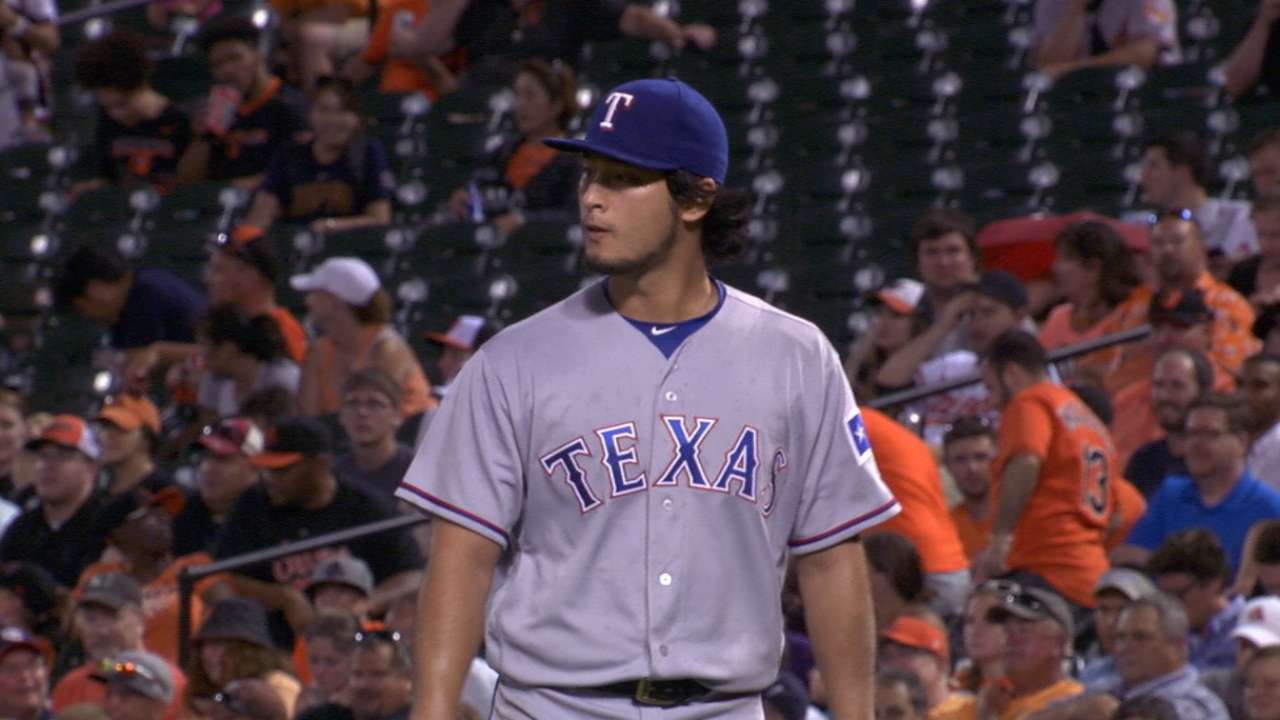 BALTIMORE -- Yu Darvish has been limited to just six starts over the past two seasons because of injuries, and as he returns to full health in 2016, he had another obstacle to overcome Tuesday. With the Rangers adding catcher Jonathan Lucroy at the non-waiver Trade Deadline on Monday, Darvish only had a brief opportunity to run through signs with him before Tuesday's start.
Despite the unfamiliarity, the two developed a good rhythm in the Rangers' 5-1 loss. Darvish struck out nine in 6 1/3 innings, though he surrendered three runs -- all on solo homers.
"He made great progress, in my opinion, on how we threw the baseball, just how he competed and how he attacked the strike zone," manager Jeff Banister said.
Part of how Darvish attacked was a result of the game Lucroy was calling behind the plate. Darvish doesn't usually come inside with his two-seam fastball, but Lucroy was calling for it Tuesday. And when Darvish threw it, the results were usually good.
"I just trusted him," Darvish said through his translator. "It worked well, so maybe I should start throwing more."
There were other times when Darvish said he shook off Lucroy, though. And it's those instances that Darvish regrets.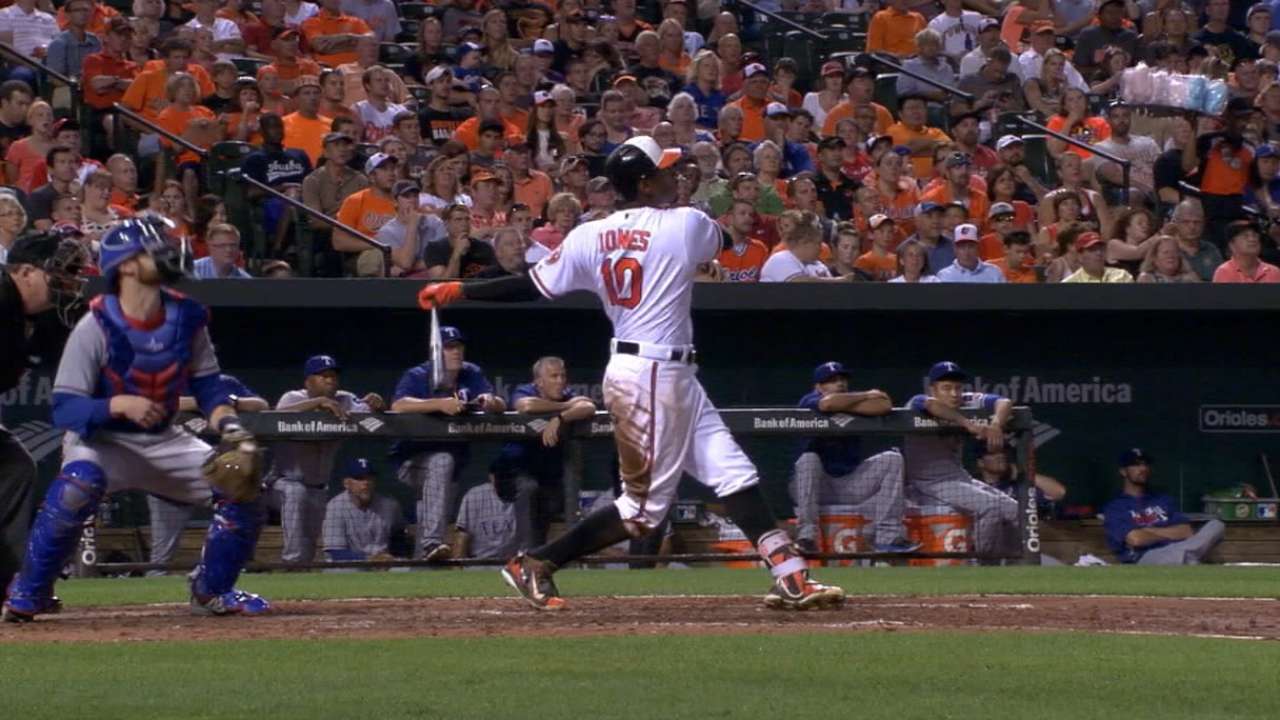 Prior to Tuesday, only eight of Darvish's 56 career homers allowed came on two-strike counts. But all three Orioles home runs came when Darvish was one pitch from a strikeout.
"They were just mistakes," Lucroy said. "He was trying to bury the ball there in the dirt. He just got too much of the plate. We are trying to expand there."
The home run hadn't been a problem in his first six starts, when he'd allowed just three balls to leave the park. Aside from those three pitches, however, Darvish had his full repertoire working.
Of his nine strikeouts, five came on a four-seam fastball, two on his two-seam fastball and two on his slider. After allowing a two-out single in the first inning, Darvish retired 10 of the next 11 batters, with seven coming on a strikeout.
"After the first inning we really started rolling well," Lucroy said. "He definitely gave us a chance to win."
With Orioles starter Dylan Bundy tossing a gem against Darvish, the three homers ended up being his undoing. But the strikeouts -- he has 35 in his past four starts in 22 2/3 innings -- and his chemistry with Lucroy, are signs he might be poised to return to his pre-injury form.
Ryan Baillargeon is a reporter for MLB.com based in Baltimore. This story was not subject to the approval of Major League Baseball or its clubs.