'Decent chance' Phillies will promote prospect
Thompson, Williams, Crawford among candidates to earn callup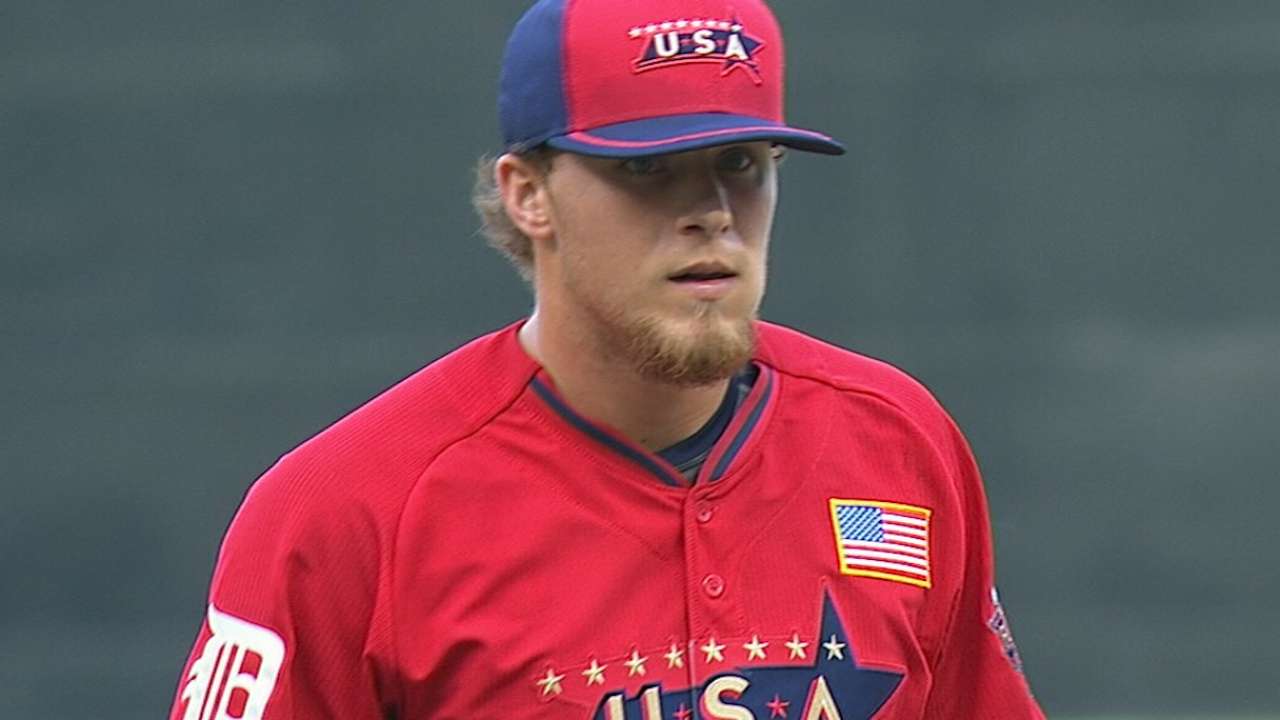 PHILADELPHIA -- The Phillies have two more months of baseball before they split for the winter.
Will they get a look at Triple-A Lehigh Valley right-hander Jake Thompson before then? How about outfielder Nick Williams and shortstop J.P. Crawford? They are three of the top prospects in Major League Baseball, according to MLBPipeline.com.
"I think there's a decent chance that we will see another promotion of a first-time big leaguer before the season is out," Phillies general manager Matt Klentak said. "Whether that is in August or September -- there's not a huge separator for me in what month that is. I suspect we will have another somewhat notable promotion before the season is up."
If just one of those top prospects is promoted, Thompson seems to be the best bet. He has pitched brilliantly. He is 11-5 with a 2.50 ERA in 21 starts. He is 8-0 with a 1.21 ERA in his last 11 starts.
The Phillies are monitoring the innings of Vince Velasquez, and Aaron Nola has struggled since June, so if the Phils decide to cut back their workload, Thompson could slide in. Phillies manager Pete Mackanin and Klentak also said Tuesday they are open to the possibility of a six-man rotation at some point.
Williams and Crawford could be on different schedules than Thompson. Williams is hitting .286 with 27 doubles, five triples, 11 home runs, 56 RBIs and a .784 OPS in 412 plate appearances. He could stand to cut down his strikeouts and walk more. Crawford is hitting .260 with nine doubles, one triple, three home runs, 24 RBIs and a .683 OPS in 282 plate appearances. He has hit .307 with a .793 OPS in his last 42 games, but he remains one of the youngest players in the International League.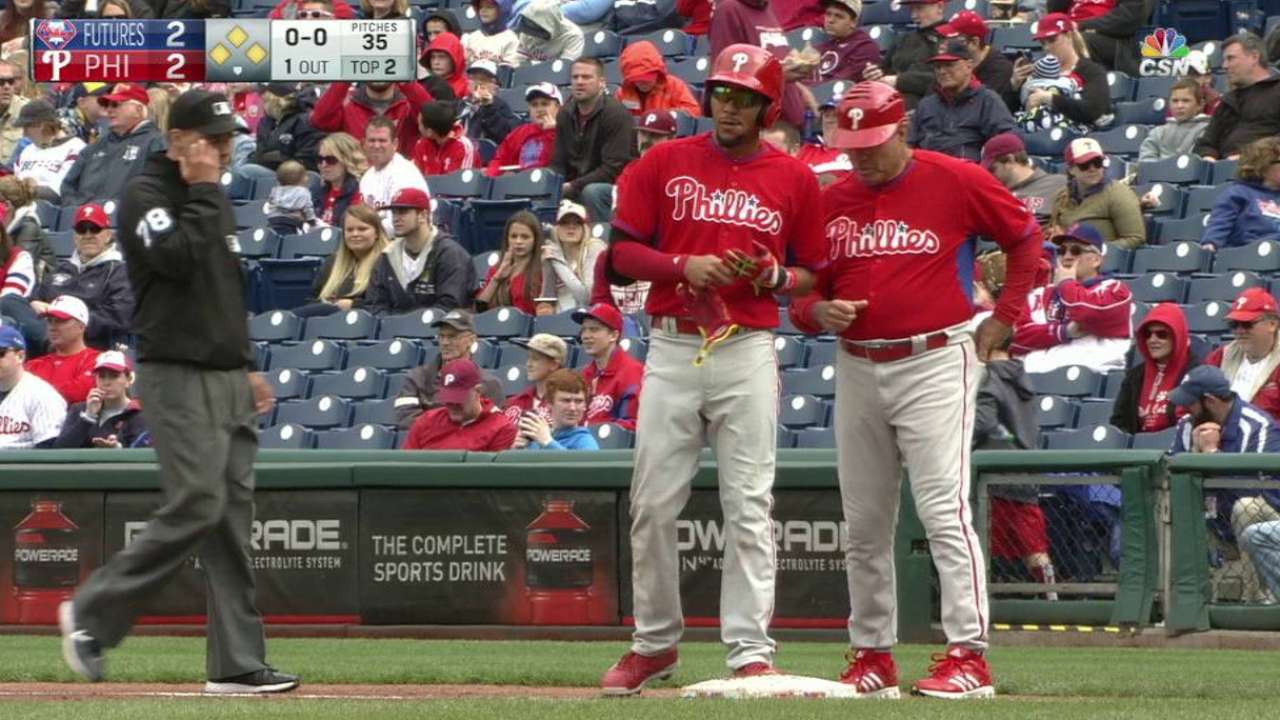 If the Phillies do not promote Crawford, 21, before the end of the season, it would allow them to protect one more player in December's Rule 5 Draft, which could be valuable to a team with one of the better farm systems in baseball. Crawford does not need to be protected.
"We will promote young players to the big leagues when those young players are ready to be promoted to the big leagues," Klentak said. "And if we need to create room for them, we will do so. I have also been on record that we don't want players to come up to the big leagues only having to be sent back. So with our inactivity at the Trade Deadline, I don't know if that by itself sets back the timeline for any potential promotion. I really don't."
Klentak believes the fact Lehigh Valley is in a playoff race is beneficial to the Phillies' top prospects.
"I don't care what level it is -- that's an important developmental step," he said. "Right now we're happy with where those guys are, we're happy with the way that they're playing and we'll see them here soon enough. I'm sure of that."
Todd Zolecki has covered the Phillies since 2003, and for MLB.com since 2009. Read his Phillies blog The Zo Zone, follow him on Twitter and listen to his podcast. This story was not subject to the approval of Major League Baseball or its clubs.