Hellickson happy to stay with Phillies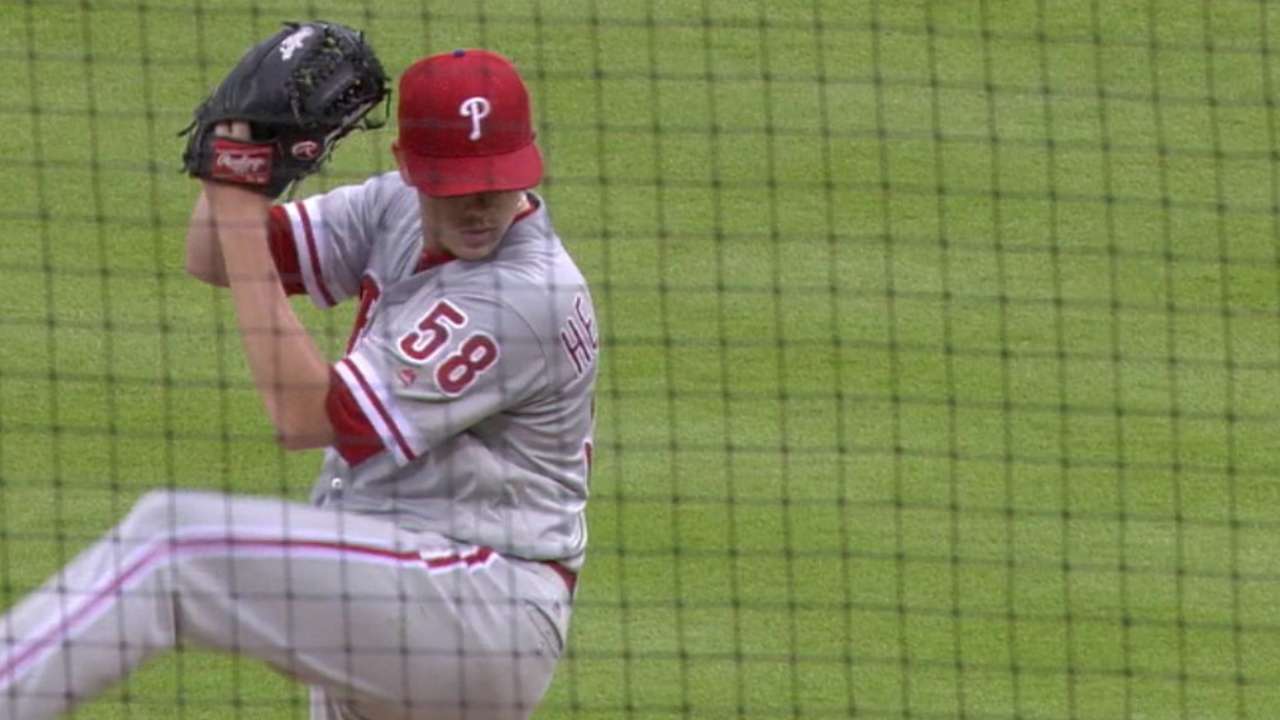 PHILADELPHIA -- Jeremy Hellickson heard he could be traded for weeks, but Monday's non-waiver Trade Deadline passed without a peep from the Phillies.
Hellickson is expected to remain with the Phillies through the remainder of the season. There is a small possibility he is traded before the Aug. 31 waiver deadline, but that will be difficult. First, there is almost no chance he clears waivers. He is owed about $2.3 million the remainder of the season, which is a bargain for a contender. Second, if he is claimed, the Phillies can trade him only to the first team on the priority list that claimed him. If they can't complete a deal with that team, they must revoke his waivers and he is no longer tradeable.
"I'm happy to be here, but a little surprised," Hellickson said before Tuesday's series opener against the Giants at AT&T Park. "I'm definitely happy it's over. I don't want to say it's tough, but it's not really something you want to go through."
The Phillies took a risk not trading Hellickson, who is a free agent after the season. But now that he is here, they are expected to make him a qualifying offer following the season, which essentially is a one-year contract worth about $16.5 million. The Phillies are betting he will reject the offer and sign a multiyear contract elsewhere. If he does, the Phillies will receive a compensatory pick in the 2017 Draft.
But those plans could be scuttled if Hellickson is injured in the final two months or struggles and he surprisingly accepts it. And while a Draft pick between the first and second rounds certainly is valuable, it is far more of a gamble than acquiring a prospect or two before the Trade Deadline.
Hellickson, who texted a bit with his agent, Scott Boras, early Monday, said he has not given the qualifying offer much thought.
"I tried to just enjoy my off-day yesterday and not really think about too much," he said.
Todd Zolecki has covered the Phillies since 2003, and for MLB.com since 2009. Read his Phillies blog The Zo Zone, follow him on Twitter and listen to his podcast. This story was not subject to the approval of Major League Baseball or its clubs.