With new faces, Hurdle holds team meeting
Pirates skipper also praises contributions of former starter Liriano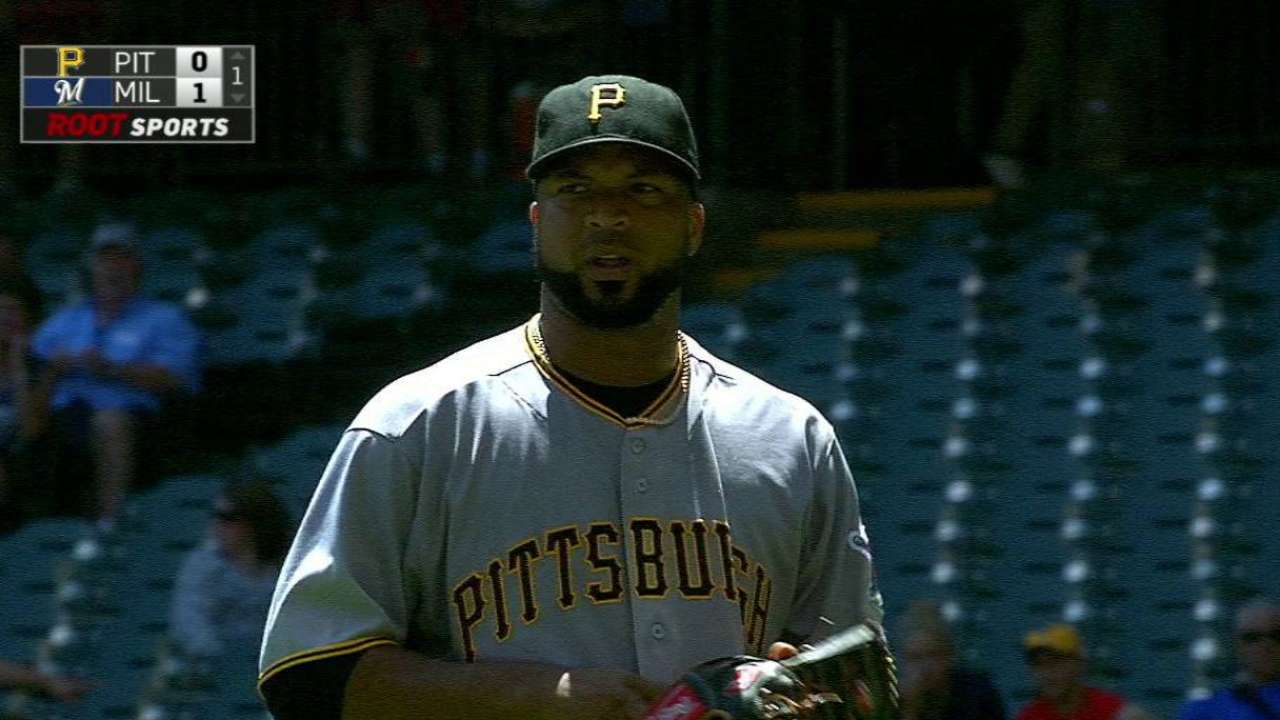 ATLANTA -- In the wake of the flurry of moves the Pirates made prior to Monday's non-waiver Trade Deadline, manager Clint Hurdle held a closed-door meeting with his players before Tuesday night's game vs. the Braves.
"I've already reached out to a few guys and gotten some thoughts," Hurdle said before the meeting. "I've got some thoughts that I'm going to share today, and I think this is a great opportunity for us as a group to continue to write our story on this 2016 season.
"A lot has gone on, and we're still in the hunt and hunting a ring. And we get do it with a different group of people than we did [on Sunday] in Milwaukee. However, the basic core of the group and the nucleus of the group is still in place."
But among the players no longer in the Pirates' clubhouse is Opening Day starter Francisco Liriano, who was dealt to the Blue Jays on Monday for Triple-A right-hander Drew Hutchison.
Throughout the season, Liriano failed to replicate his success from his first three years with the Pirates, when he went 35-25 with a 3.26 ERA as a top-of-the-rotation arm. The left-hander made 21 starts ahead of Monday's trade, going 6-11 with a 5.46 ERA and issuing an MLB-high 69 walks.
But shortly after the trade was finalized on Monday, Hurdle spoke privately with Liriano and recognized his efforts over the past four years.
"You sit down and you have a conversation, a meaningful conversation that's purposeful," Hurdle said. "You talk about some of the wonderful things that happened. I thanked him for his efforts. For the man that didn't have the ball for four days, what he did and showed people, and the effort he always put forth on the field.
"He's going to leave a legacy in Pittsburgh that should be remembered for a long time with what he was able to help us do."
Pat James is a reporter for MLB.com based in Atlanta. This story was not subject to the approval of Major League Baseball or its clubs.