Lucroy confident about transition to new staff
Offensively-gifted catcher also highly valued for work with pitchers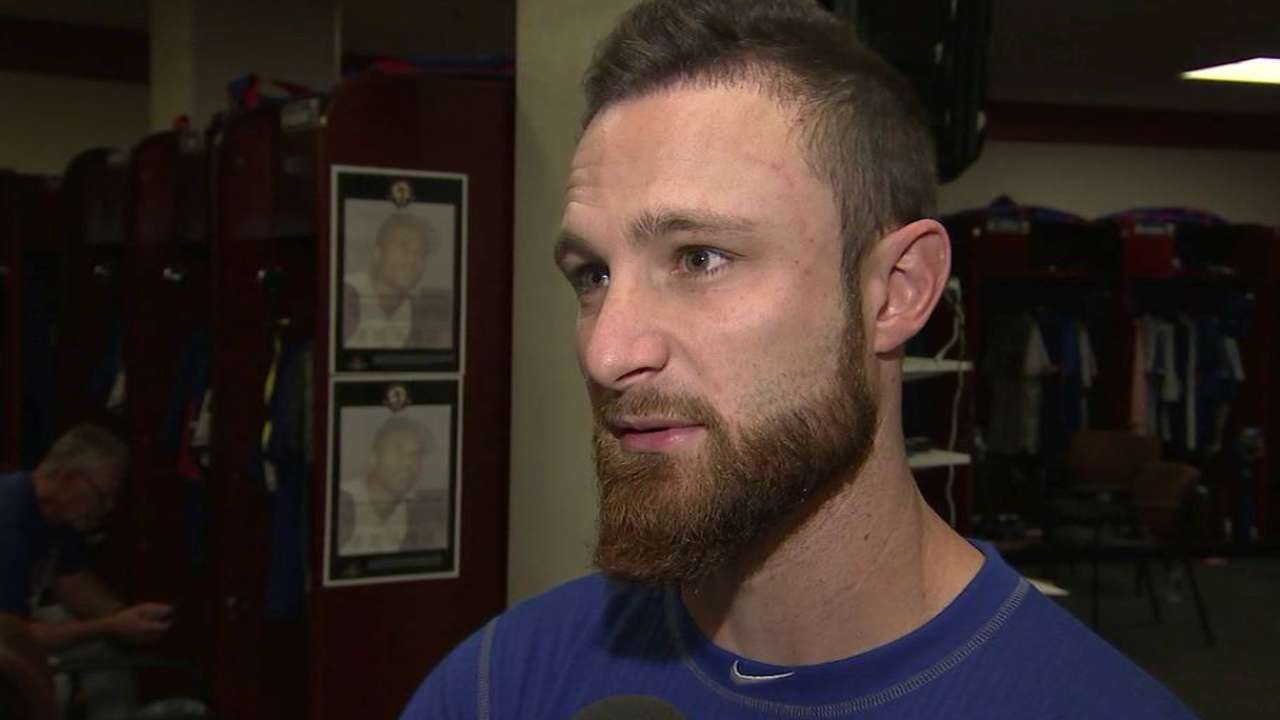 BALTIMORE -- Jonathan Lucroy was trying to explain to a scrum of reporters what it would be like to catch a new pitching staff with the Rangers when left-hander Derek Holland video-bombed him Tuesday. If there was any doubt Lucroy would need time to fit into the clubhouse, the moment seemed to put that to rest.
The Rangers brought Lucroy in to become the primary catcher immediately, and he's confident he can make a seamless transition to catching a new pitching staff.
But with Lucroy garnering most of the starts moving forward, it means a new role for former starter Robinson Chirinos.
"I'm happy for the team," Chirinos said. "I've not been playing the way I should play, hitting and catching. I mean, the guy is an All-Star catcher, so I just have to be ready for when I have a chance to be in the lineup and trying to help the team. … So I'll try to learn the most I can from him and move forward."
Chirinos, who's been with the Rangers for the past four seasons, is hitting .192 with eight home runs. Lucroy, meanwhile, has proven to be one of the best offensive catchers in the Majors. The 30-year-old is batting .299 with 13 home runs and was named to his second All-Star Game earlier this season.
But beyond Lucroy's offensive numbers, Texas also expects him to elevate the pitching staff, manager Jeff Banister said.
"He loves the work, works diligently with the pitching staff, cares for the pitching staff," Banister said. "The catching metrics, they speak for themselves."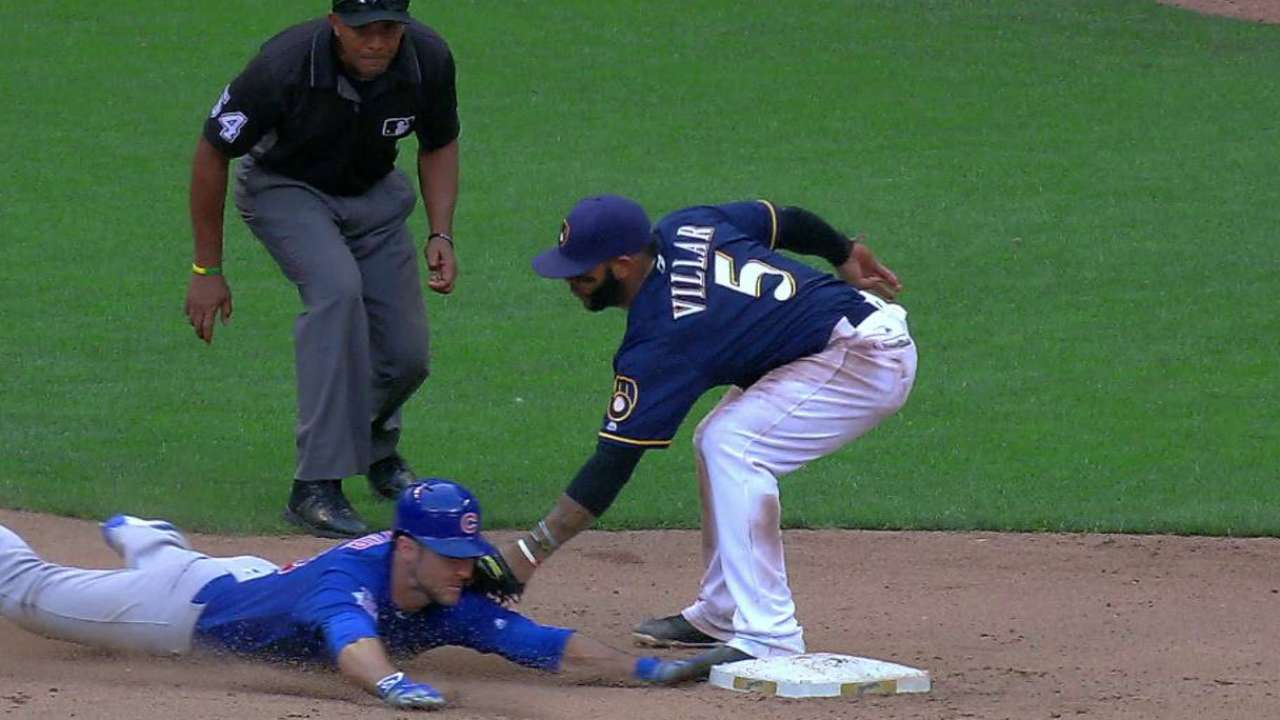 He'll be forced to learn a new rotation, in addition to the bullpen, on the fly. Before his first game behind the plate Tuesday, Lucroy said he'd already reached out to a number of pitchers and arrived early to work with pitching coach Doug Brocail.
"If I can catch a lot of other guys over the years, I'm pretty sure I can catch these guys as well," Lucroy said. "I'm not worried about it."
Plus, Chirinos has spoken with him and offered to help him any way he can.
"I've been here a lot, so I pretty much know the whole pitching staff and I told him anything he needs from me I'm open to helping and making his transition easy," Chirinos said.
Banister expects to give Chirinos opportunities still, too. Catchers require more days off than other position players, and Lucroy was the starting backstop for 79 of the Brewers' first 104 games.
"We'll try to find a sweet spot of games played for him but also keep Chirinos engaged, because he's got a big stake in this ballclub, too," Banister said. "It's not like we don't like Robbie. We like Robbie a lot. I think having Jonathan is going to help Robbie also in his game. I think we get the best of both worlds on that."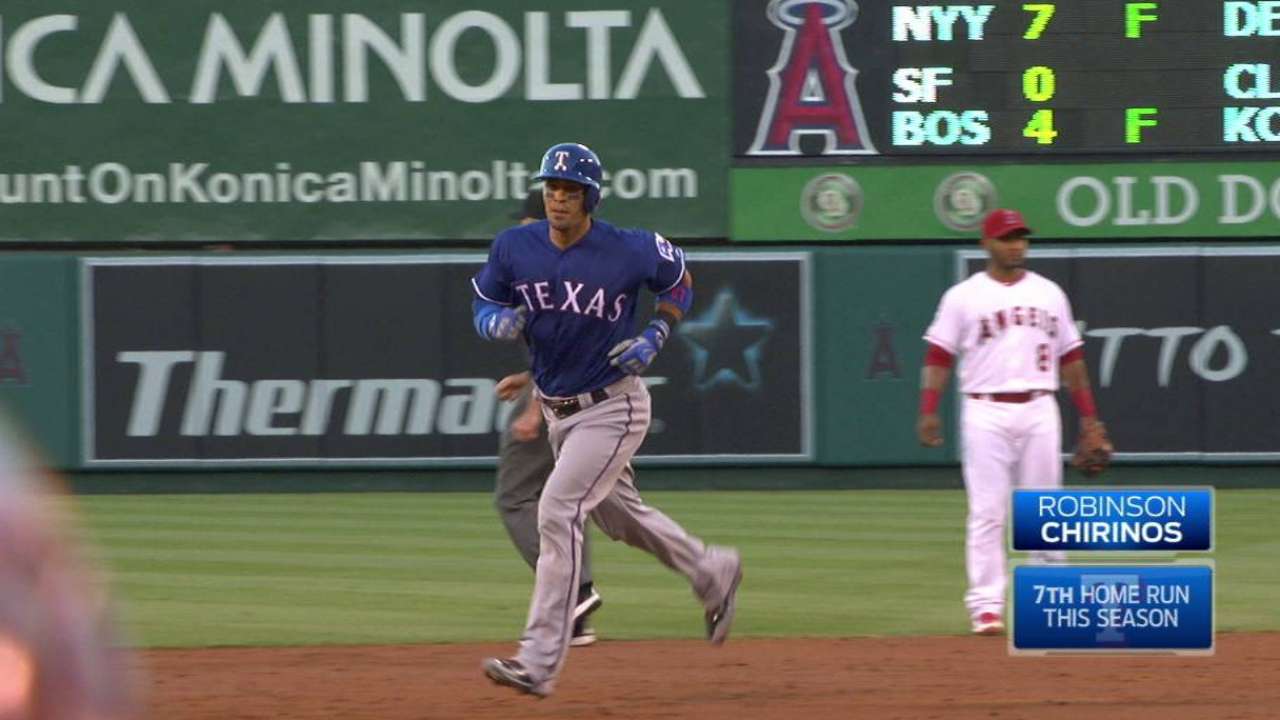 Worth noting
• Holland (left shoulder inflammation) threw live batting practice before Tuesday's game and will begin a rehab assignment Friday. The lefty, who hasn't pitched in the Majors since June 20, will throw two innings for Triple-A Round Rock. He's then scheduled to throw a bullpen Sunday in Houston before making another rehab assignment for Round Rock on Tuesday.
• Outfielder Shin-Soo Choo (lower back inflammation) faced Holland in his live batting practice session on Tuesday and fielded fly balls in right field. Choo, who is eligible to come off the DL on Thursday, will focus on baserunning and defense Wednesday.
"I think he's getting close," Banister said. "He had a great day of work."
Ryan Baillargeon is a reporter for MLB.com based in Baltimore. This story was not subject to the approval of Major League Baseball or its clubs.