Young Tigers pitchers appreciate vote of confidence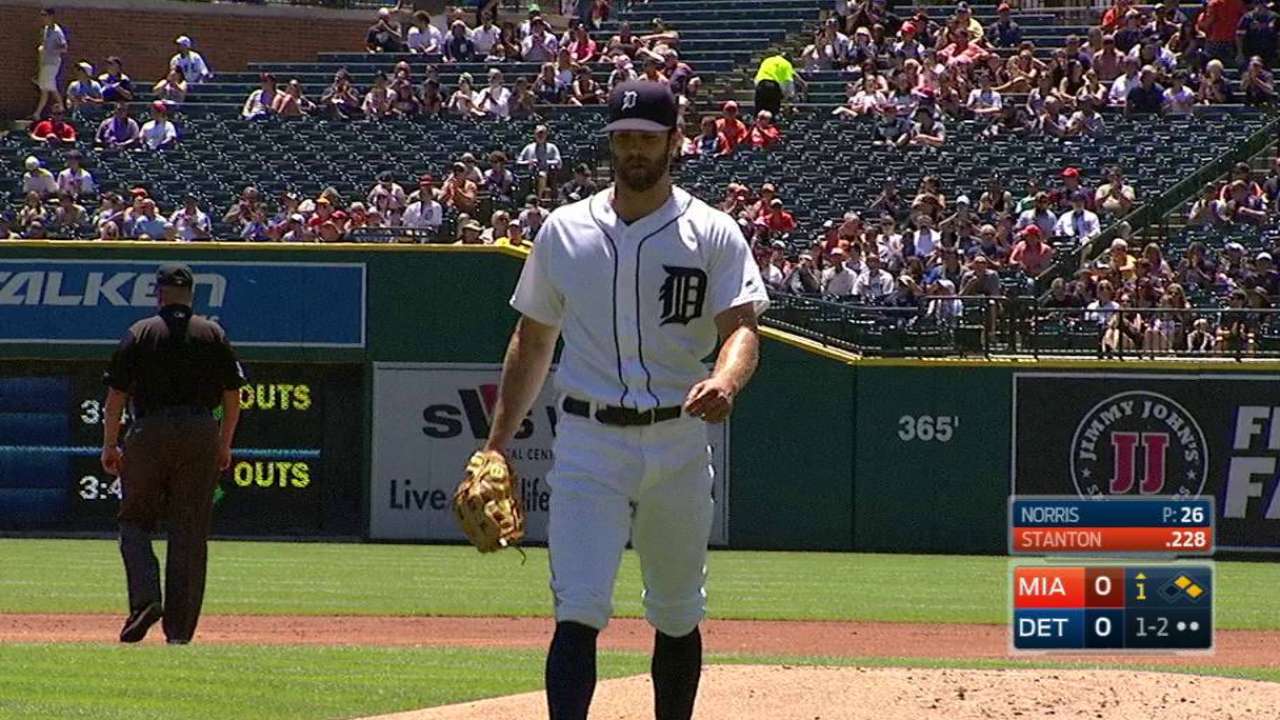 DETROIT -- Daniel Norris was enjoying his off-day on Monday, hanging out in the area for lunch, but he was also keeping his eye on the non-waiver Trade Deadline through his phone. "I was just sitting there having lunch," the Tigers' pitcher said, "and I would just check Twitter every second really. So-and-so to here, so-and-so to here."
Norris has been through it, having joined the Tigers a day before last year's Deadline as part of the return package in the David Price trade. This year, he watched one of his best friends, Drew Hutchison, go from the Blue Jays to the Pirates at the 4 p.m. ET Deadline in the Francisco Liriano trade. But Norris didn't have to worry about himself.
Tigers general manager Al Avila said for more than a week that he wasn't trading Detroit's young pitchers. In the end, he stuck to his stance, and Norris, Michael Fulmer and Matt Boyd all stuck around.
How did players get traded before Twitter?

— Daniel Norris (@DanielNorris18) August 1, 2016
"I obviously wanted to stay here," Norris said Tuesday. "Matt did, and Fulmer as well. I guess the fact that they aren't willing to part ways with us, it's a compliment, it's an honor and it shows that they believe in us. We were really happy about that.
"I think they believe that we can have an impact as much as any of the guys they could've got. I know Boyd and Fulmer, we all believe that as well. I think we're at the point that once we take off, it's kind of pointless to replace us with someone that may not be as good as us."
The only move came Tuesday, when Norris was activated from the 15-day disabled list and optioned to Triple-A Toledo. But while Norris leaves Detroit for now, he's likely to be back sooner rather than later. If the Tigers didn't value him, he could've been dealt in any number of trade proposals.
"A lot of it is out of his control," Tigers manager Brad Ausmus said. "He has to go down and pitch well. He can't worry about what happens in Detroit."
Fulmer and Boyd, meanwhile, remain in the Tigers' rotation. Considering Fulmer's contribution so far, with a 9-2 record and a 2.50 ERA, he truly has been better than any pitcher who was dealt over the last few days, and many pitchers who weren't.
"It feels good," Fulmer said, "kind of like this offseason as well. [Avila] was telling me he didn't want to trade any of the young guys. I appreciate that from him. Hopefully I won't let him down for the rest of the year."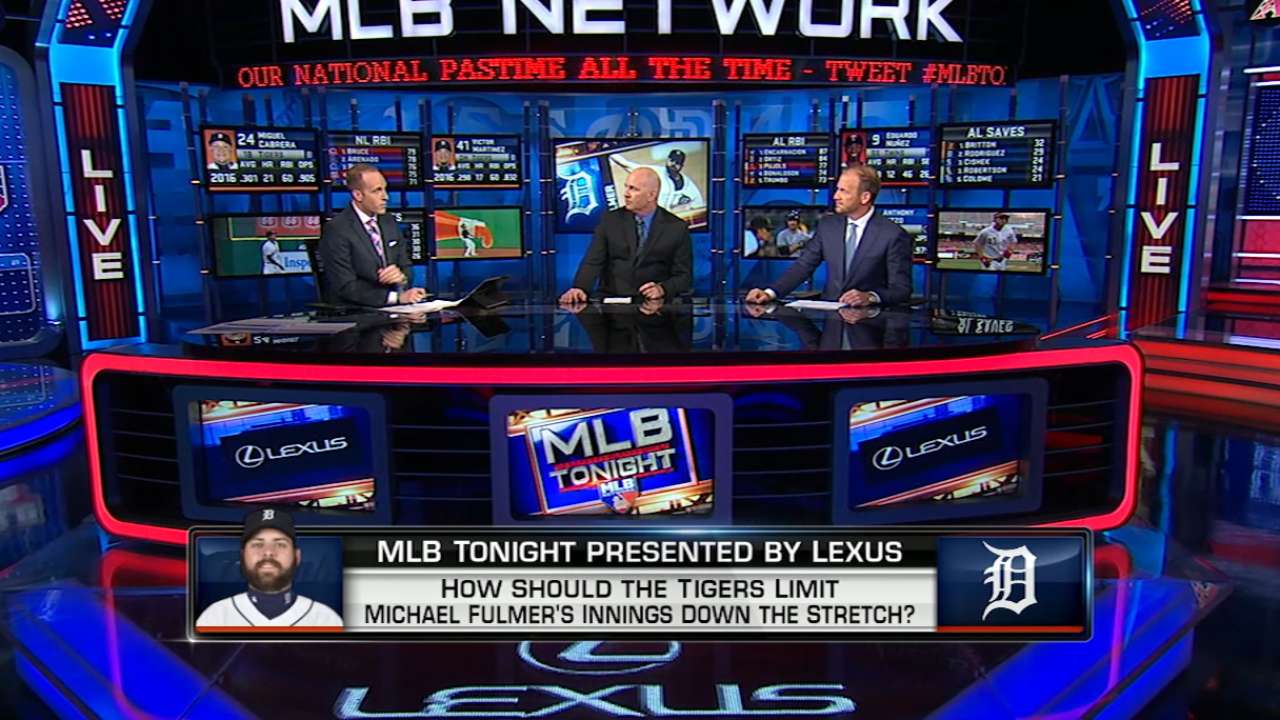 Fulmer, of course, was a big beneficiary of last year's non-waiver Trade Deadline. Without the Yoenis Cespedes trade with the Mets, or the Carlos Gomez trade between the Mets and Brewers falling through before that, Fulmer would've never become a Tiger. And he very likely would've remained in the stack of young pitchers the Mets collected, potentially at Triple-A Las Vegas or the bullpen.
"It feels a lot [longer] than a year," Fulmer said. "I'm blessed for this opportunity that the Tigers have given me. I hope that I can stay a Tiger for a while. I love this team. I love this organization. I love the guys around me. They've helped so much. I hope that I can keep getting wins for the team."
Jason Beck has covered the Tigers for MLB.com since 2002. Read Beck's Blog, follow him on Twitter @beckjason and listen to his podcast. This story was not subject to the approval of Major League Baseball or its clubs.