Nova, Bastardo optimistic about joining Bucs
Pair of pitchers acquired by Pittsburgh ahead of Deadline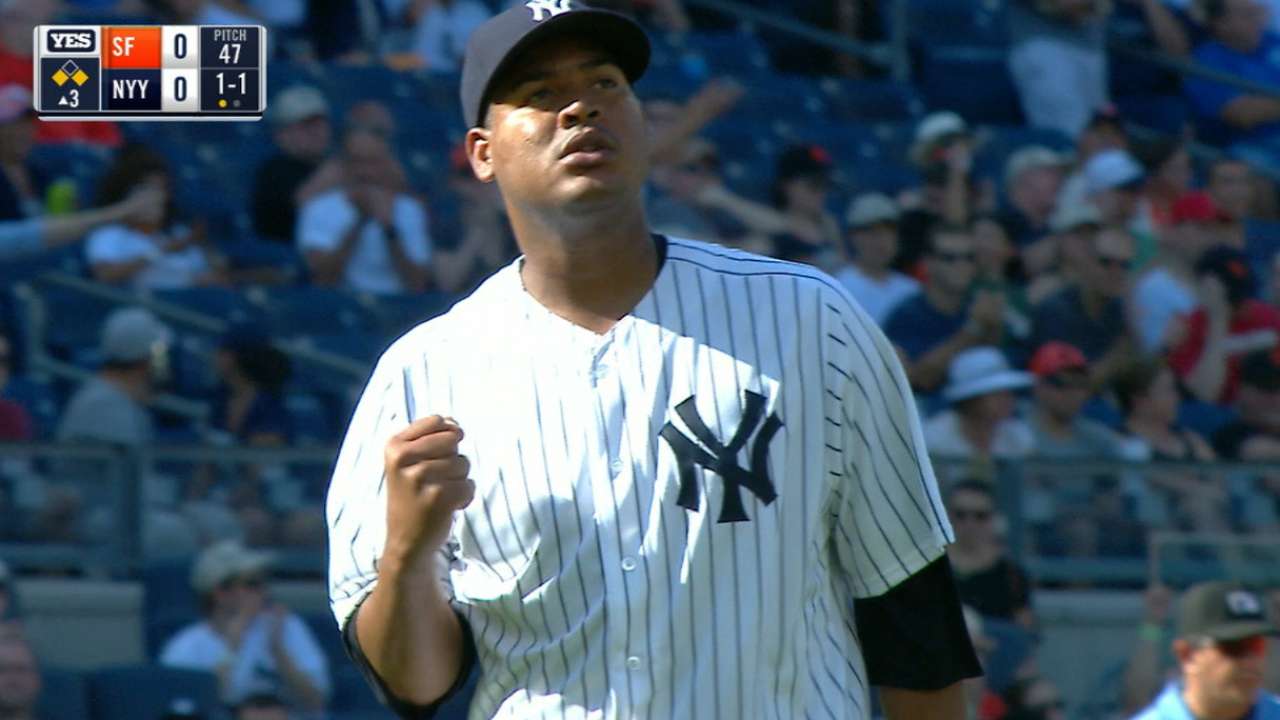 ATLANTA -- Before being traded from the Yankees to the Pirates ahead of Monday's non-waiver Trade Deadline, Ivan Nova heard good things about his new team from none other than Francisco Liriano.
The pair of starting pitchers grew up together in San Cristobal, Dominican Republic, and over the past couple of seasons, Liriano raved about the Pittsburgh organization to Nova.
And as the dust settled on Monday and Liriano found himself on the way to the Blue Jays, the left-hander took one last chance to paint Nova a clear picture of what to expect with the Pirates.
"He said you're going to like it, you're going to love it." Nova said of his conversation with Liriano. "... That was his first reaction. He told me, 'You're going to love it there. They're a great team with a great coaching staff.' And I look forward to it."
Ahead of Tuesday's series opener vs. the Braves, Nova and Antonio Bastardo -- who Pittsburgh acquired from the Mets in exchange for Jonathon Niese -- both expressed their excitement about their new opportunities.
After spending seven years with the Yankees, Nova is joining a new team for the first time in his career. But the transition hasn't been as difficult as he imagined.
"It's easy, knowing I'm coming to this organization where there are a lot of young guys, a talented team with a lot of Dominican guys who I know," said Nova, who is 7-6 with a 4.90 ERA this year. "I'm happy to be here."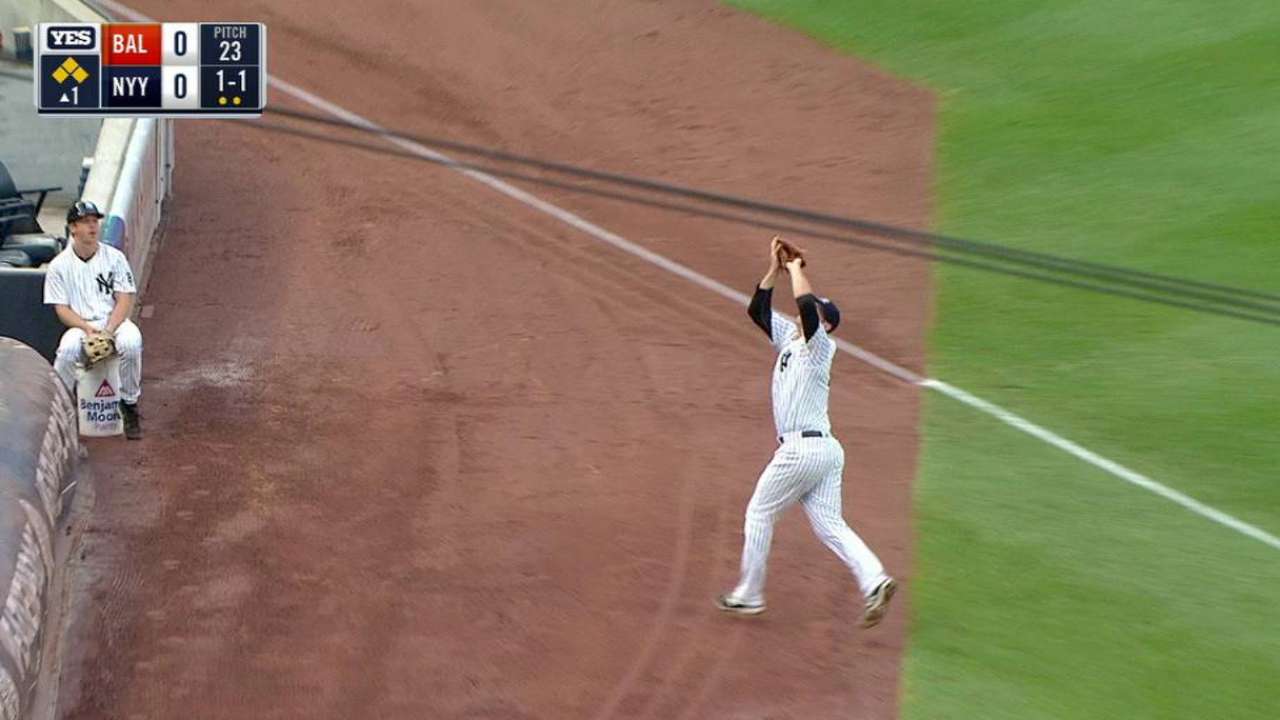 And in a meeting with Clint Hurdle on Tuesday, the right-hander conveyed his enthusiasm to his new manager.
"He really felt opportunistic about coming here and thought it was a good fit [based on] the things he's heard about the pitching coaches and the personnel from other pitchers and people who have been around." Hurdle said.
"He needs to work on his consistency, but we believe this is a good opportunity and a good need at this time of the year for us to help him and for him to help us."
The Pirates also hope bringing Bastardo back into the fold will pay dividends. A season ago, the left-handed reliever established himself as an effective middle reliever, posting a 4-1 record and a 2.98 ERA in 66 appearances.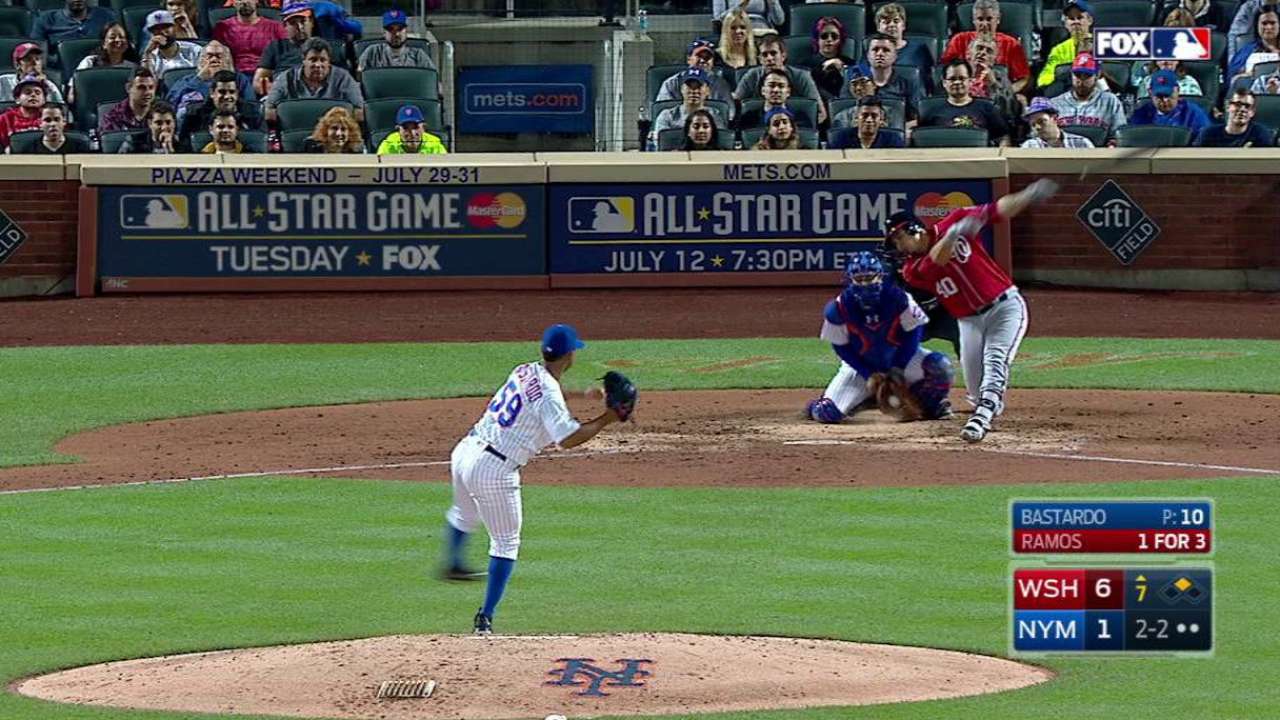 But he didn't find the same sort of success with the Mets this year. In 41 games, the 30-year-old registered a 4.74 ERA and surrendered a career-high eight homers. Bastardo said the Mets often told him to pitch low and away instead of inside, something the Pirates coaching staff encouraged him to do.
Hurdle said he plans on pitching Bastardo in a similar role as last year, bringing him in for multiple situations. And now that he's back in Pittsburgh, Bastardo is optimistic about turning his season around and eager to join his old team.
"A lot of things were going through my mind, but the first thing that came to my mind was, 'I'm going to be with my teammates that I was with last year,'" said Bastardo about the trade. "This is a good family and [being] two games behind the Wild Card is another thing that gets me excited."
Pat James is a reporter for MLB.com based in Atlanta. This story was not subject to the approval of Major League Baseball or its clubs.