Moore grateful, energized by trade to Giants
New left-hander takes No. 45 in deference to former ace Lincecum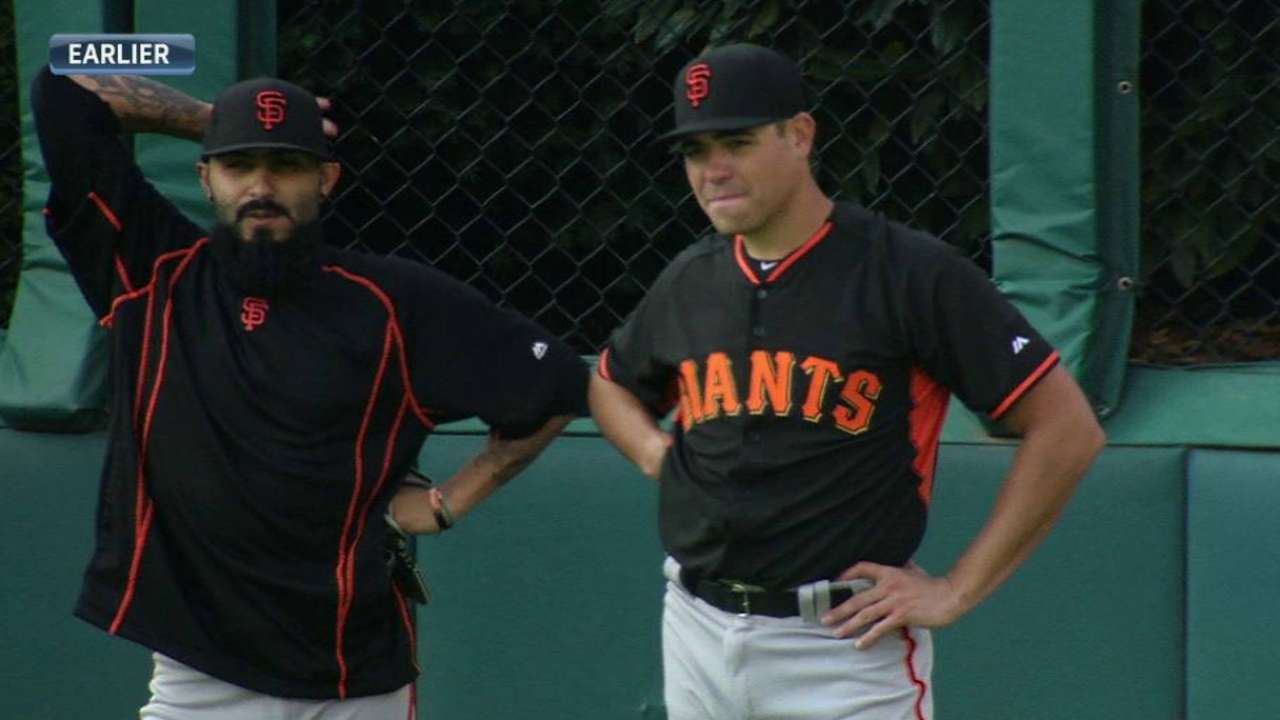 PHILADELPHIA -- Matt Moore didn't want to hear any trade rumors unless they were rock solid. Before the Rays' game Monday, Moore went golfing and left his phone. He and his now former teammates continued their non-waiver Trade Deadline distractions by tossing the football around at Tropicana Field.
So when Moore got word that he'd been dealt from the only organization he'd ever known to the Giants for Matt Duffy and a pair of prospects, the 27-year-old lefty had a rush of emotions.
"Obviously that's where I was raised," Moore said of Tampa Bay. "But I've been watching what's going on over here [with the Giants] for quite a while. I feel very grateful to be a part of it."
Moore liked the word "energized" to describe the feeling of going from a last-place ballclub to a first-place one.
"It adds to the excitement of coming to the ballpark every day," Moore said. "But in a different way."
As if Moore needed energizing after his run over his final couple of months with the Rays. In nine starts since June 12, Moore has posted a 2.39 ERA. In his last start -- maybe what pushed San Francisco over the edge to acquire him -- Moore didn't allow an earned run to the Dodgers over 6 2/3 innings.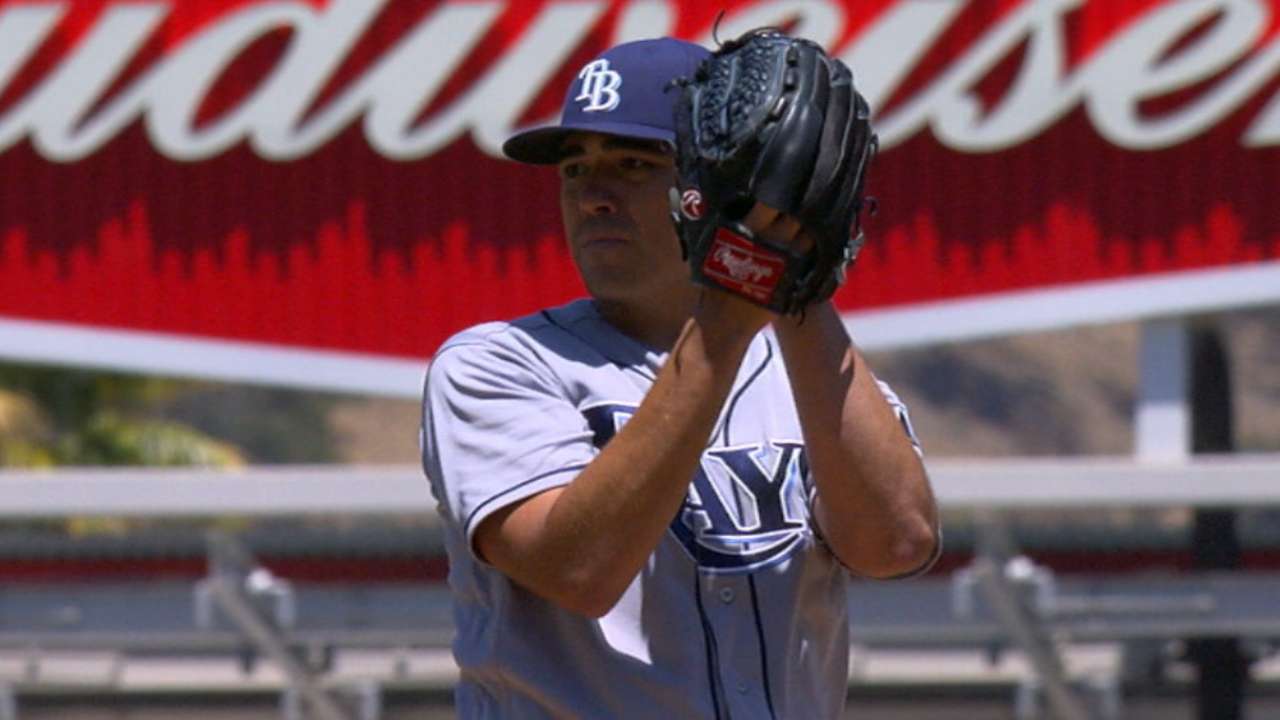 Duffy was a major presence in the Giants clubhouse, and his teammates were sad to see him go, noting the leadership he brought to the club. But they shared similar sentiments as manager Bruce Bochy, who informed Duffy of the trade Monday.
"That's the crummy part of this time of year," Bochy said. "It's a bad news, good news thing. Good news, you get players you're excited to have. ... It's always tough to tell one of your players, especially one as popular as he was, 'Bye.'"
Bochy said Moore will slot in behind Johnny Cueto in the rotation and make his Giants debut in the series finale against the Phillies. Moore, who wore No. 55 his entire career with Tampa Bay, will drop 10 digits lower with the Giants and sport the No. 45 when he takes the mound Thursday. Of course, there was another No. 55 who had a pretty good run with the Giants not long ago.
"The fact I was wearing No. 55, that was the number that was in circulation with the Rays when I came up," Moore said. "I think one or two guys had worn that number earlier in the year. It was in my locker. Obviously Tim [Lincecum] meant a lot here and has a pretty great footprint. It was just, 'What do you got available?' And 45 was all right."
Moore has only previously played with one Giants teammate: Albert Suarez, who came up in the Rays organization with Moore but was optioned to Triple-A on Tuesday in part to accommodate Moore's addition to the roster. But he has history with others. Remember, it was a bases-loaded 0-2 fastball from Moore that hit Joe Panik in the head, later causing his concussion. No hard feelings, though.
"Look at his reaction; nobody wants to hit anyone in the head," Panik said. "At least I hope not. I might try to make a joke out of it at first, try to scare him a bit. It's all good."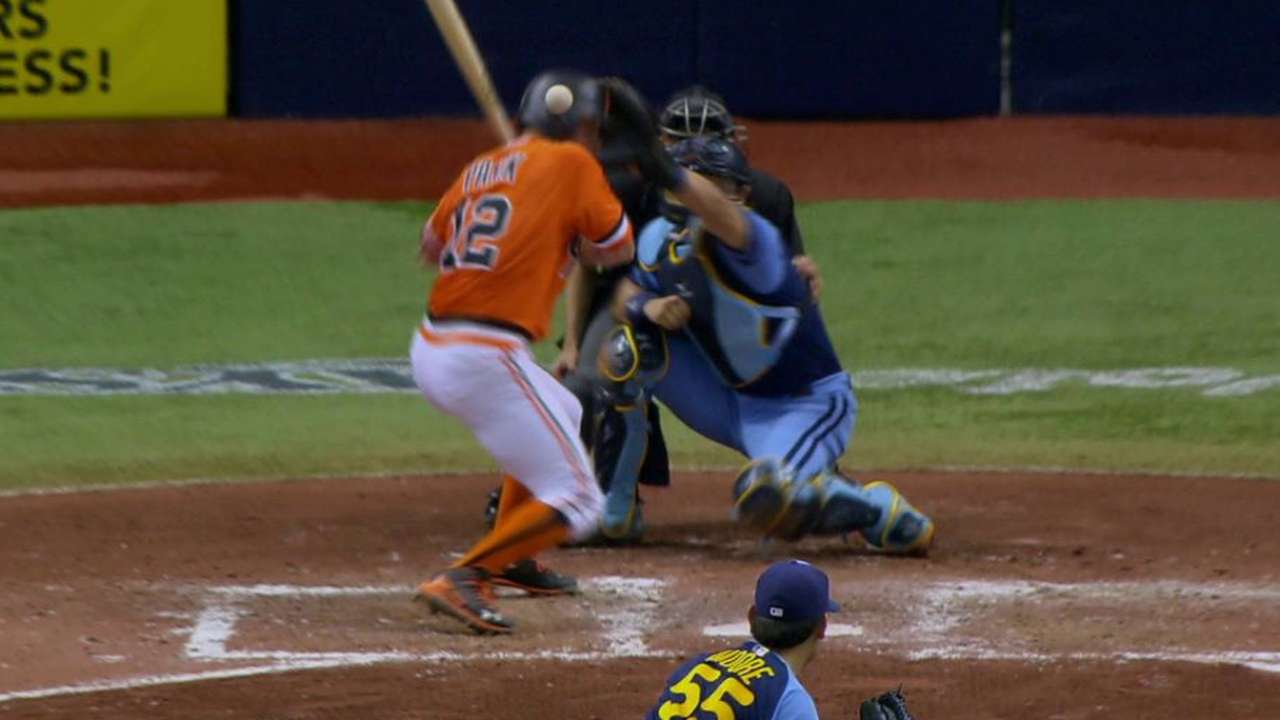 Moore's best season came as a 24-year-old in 2013, when he went 17-4 with a 3.29 ERA and made his lone All-Star appearance. Two starts into the next season, he had to get Tommy John surgery. His run over the last two months has been his best stretch since undergoing the procedure.
Evan Webeck is a reporter for MLB.com based in Philadelphia. This story was not subject to the approval of Major League Baseball or its clubs.