Strikeouts not leading to success for Ray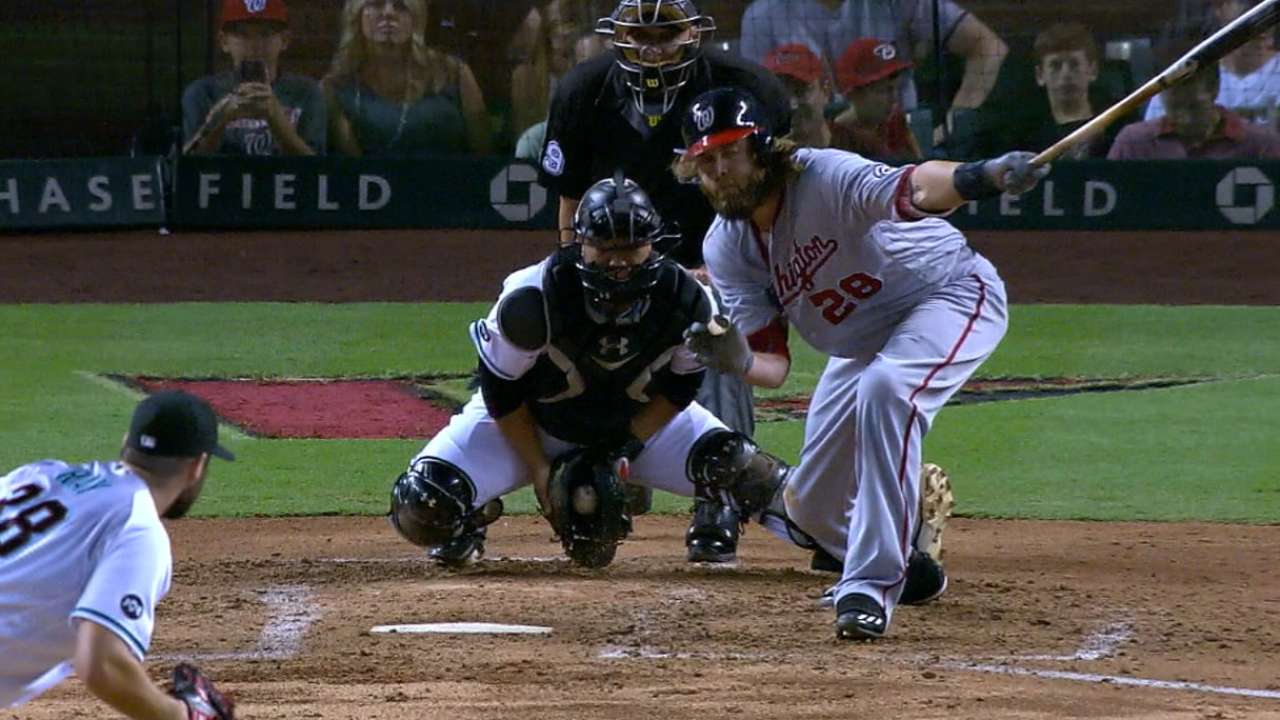 PHOENIX -- D-backs starter Robbie Ray can see some common trends if he looks back over his last three starts. On a positive note, he's striking out batters at a high rate.
But on the bad side, he's giving up home runs, struggling later in his outings and allowing a few mistake pitches to be his downfall. That was the case again in Tuesday night's 10-4 loss to the Nationals.
"It's frustrating," Ray said. "I don't need to tell you that; you can see it on my face."
Perhaps even more frustrating was the way this particular outing unfolded.
Ray had limited Washington to two runs through four innings, again using his high-velocity fastball and getting swings and misses on his offspeed arsenal. He recorded the first two outs of the fifth inning and looked to be on his way to preserving a 2-2 tie.
Then, Ray allowed a single to Daniel Murphy and walked Anthony Rendon. Wilson Ramos followed with a three-run homer to left and on the very next pitch, Chris Heisey also put a ball into the left-field seats.
All of a sudden, a great outing by Ray turned into a not so great one and the D-backs were trailing, 6-2.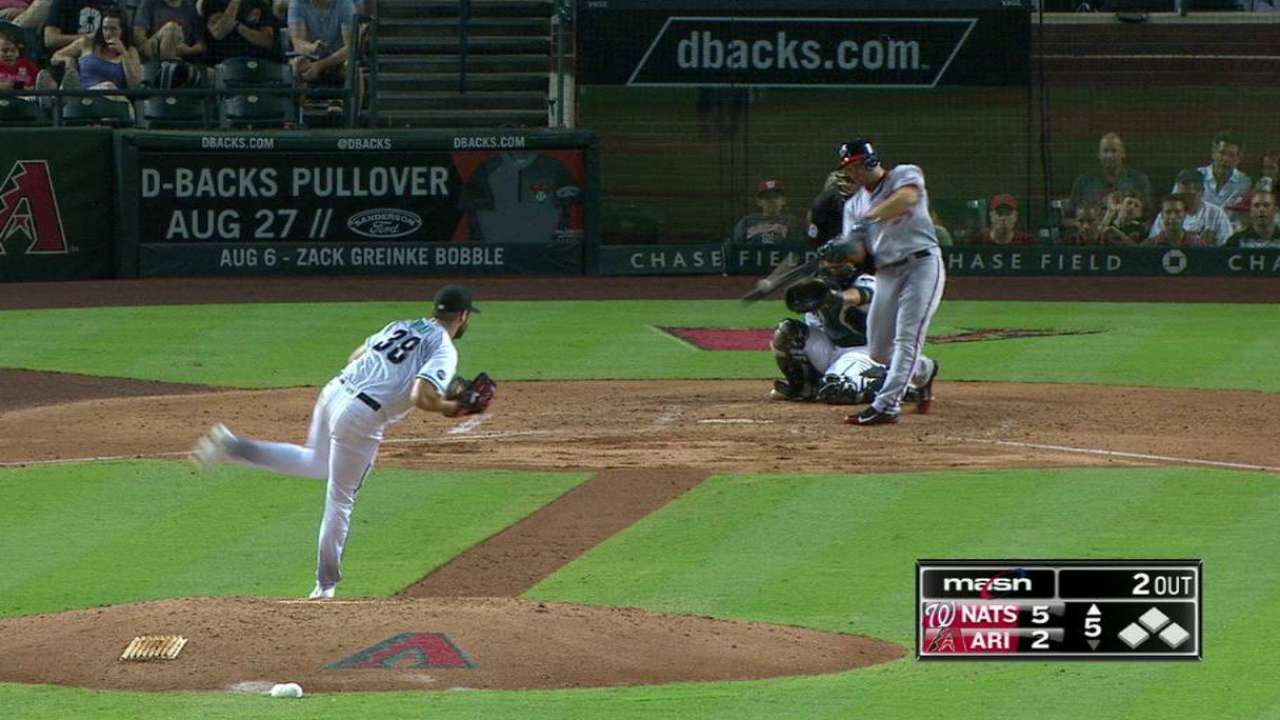 "He got hurt on the breaking ball to Ramos, three-run homer, and then the next pitch was a fastball and he just didn't locate it well," Arizona manager Chip Hale said. "It's unfortunate. His stuff is good. His stuff is real good. It's top-end velocity. He's getting swings-and-misses. He's getting a lot of strikeouts. But again, it's developing into a winning pitcher."
Ray has 30 strikeouts over his last three outings, a span of 16 2/3 innings. He's struck out five or more batters in 21 consecutive starts.
But the left-hander has also lost each of his last three starts, allowing 17 runs (13 earned) for an ERA of 7.02 in that stretch.
"I think it's part of the process of a young pitcher," Hale said, "And location. This is a good hitting team and you cannot miss your location with these guys."
Jake Rill is a reporter for MLB.com based in Phoenix. This story was not subject to the approval of Major League Baseball or its clubs.