Rangers thrilled by new-look lineup
Beltre: Additions of Beltran, Lucroy make Texas' order 'best out there'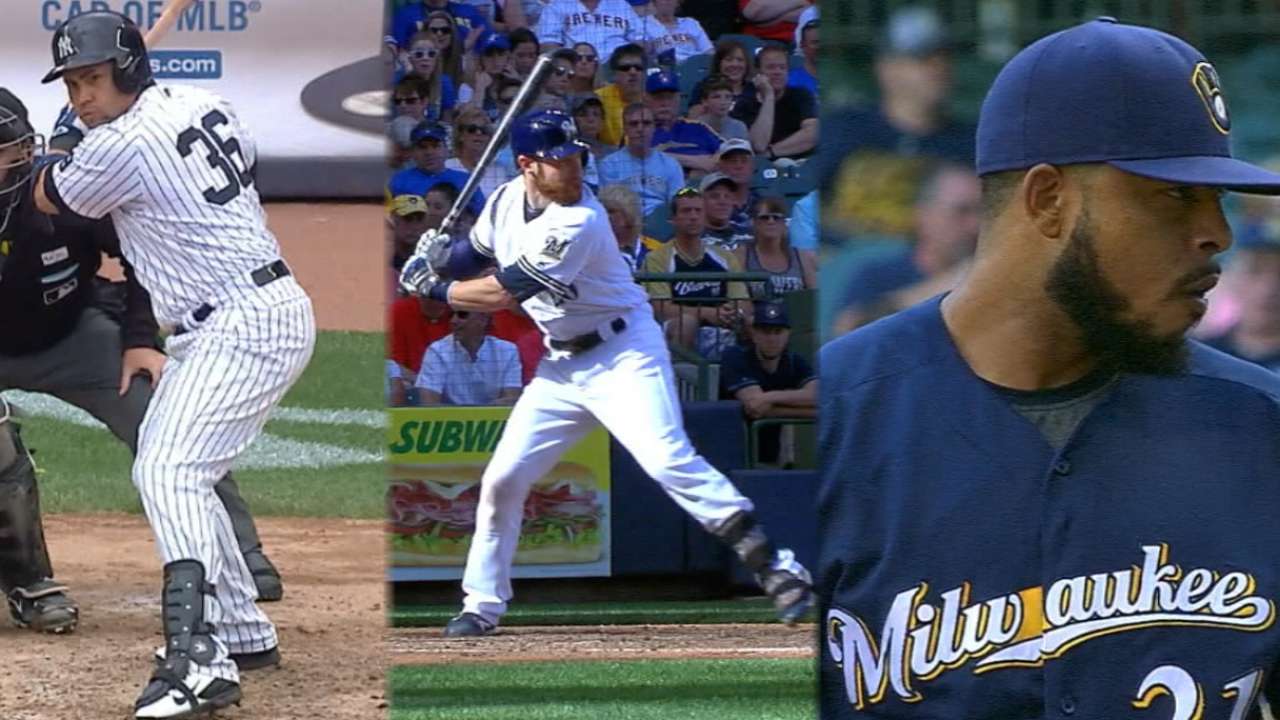 BALTIMORE -- As Rangers manager Jeff Banister filled out his team's lineup card for the first time since the front office bolstered the offense with Carlos Beltran and Jonathan Lucroy before the non-waiver Trade Deadline, he tried to add up the combined number of career hits of his new three-four combo.
The result? A staggering 5,436 hits between Beltran and Adrian Beltre. And if that wasn't enough, the duo has combined for 843 home runs.
Banister couldn't deny that he had fun writing down the names of his new star-studded lineup. He's just waiting to see the product on the field.
"We don't know how it's going to play out," Banister said. "What we do know is you can look at the body of work of all of them individually, and you can think, 'Man, this is going to be a tremendous lineup,' but yet they still got to go out and do it. They still got to go out and perform."
• Rangers among most improved teams after Deadline
The group is missing its leadoff hitter, Shin-Soo Choo, who isn't eligible to return from the disabled list until Thursday, but Beltre didn't mince words Tuesday when commenting on how talented the new offense is.
"I think that [with] the additions that we have, we are the best out there," Beltre said. "There is no doubt that it made the lineup really, really balanced."
The Rangers weren't hurting for offense before the additions of Beltran and Lucroy. They entered Tuesday with a .265 team batting average, which ranked sixth in the Majors.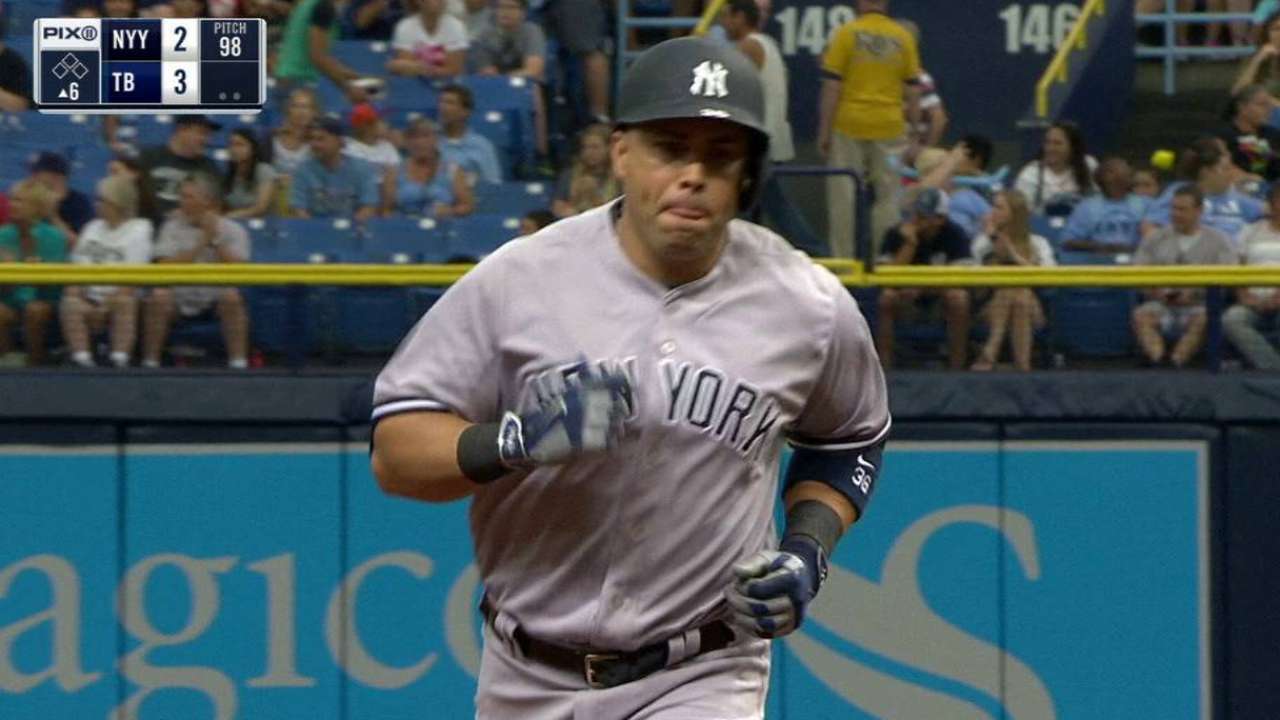 But they filled two weak spots in an otherwise potent lineup. Beltran, who is hitting .304 with 22 home runs, will step in as the primary designated hitter for a team that ranked last in the American League in power production from that position (nine homers).
And Lucroy, who's hitting .299 with 13 home runs, has the third-highest batting average among qualified catchers.
"They've already been really, really successful without me here," Lucroy said, "and I think now that they have me and Carlos, hopefully we can make the team that much better, that we can become competitive to a point that we can win this thing."
Lucroy cited Beltran's postseason success -- he has a .332/.441/.674 slash line in 52 playoff games -- as another reason he's excited about the lineup. And Beltran, who leaves a Yankees team that was in fourth place in the AL East, is thrilled to join a World Series contender for a chance to show off his playoff prowess.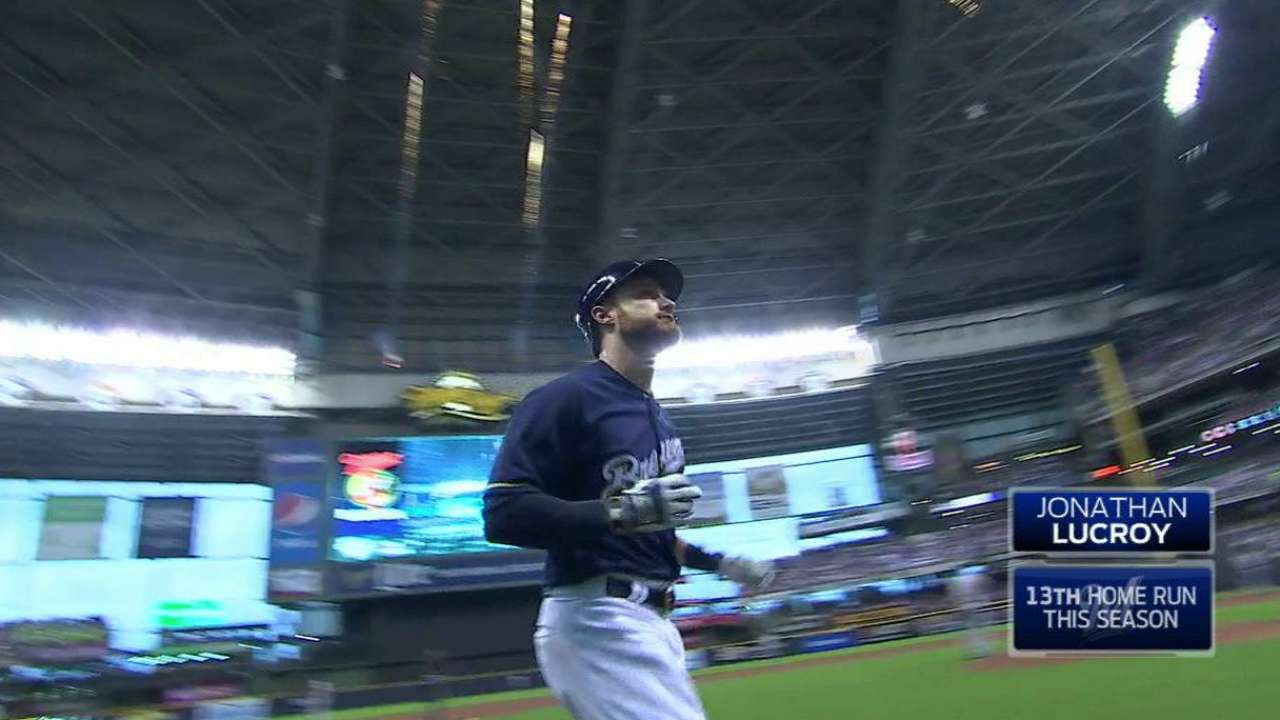 "As a player, it's what you look for," Beltran said. "You want to be in the situation where you're playing meaningful games and you get the opportunity to play in the playoffs. Once you get to the playoffs, anything can happen."
The Rangers, who have the best record in the AL at 62-44, were already poised to make a playoff run. The World Series had been the goal for the group of guys in Texas before the trades.
Now they just have a pair of former All-Stars helping them.
"This is a hungry group of guys," Banister said. "You see that in their face every single day. That core group out there, their mindset has not changed. Their challenge, their obstacles have not changed. They just have a couple of new warriors to go into this thing with them. We'll see if they can't get it done."
Ryan Baillargeon is a reporter for MLB.com based in Baltimore. This story was not subject to the approval of Major League Baseball or its clubs.