Twins may not be done dealing veterans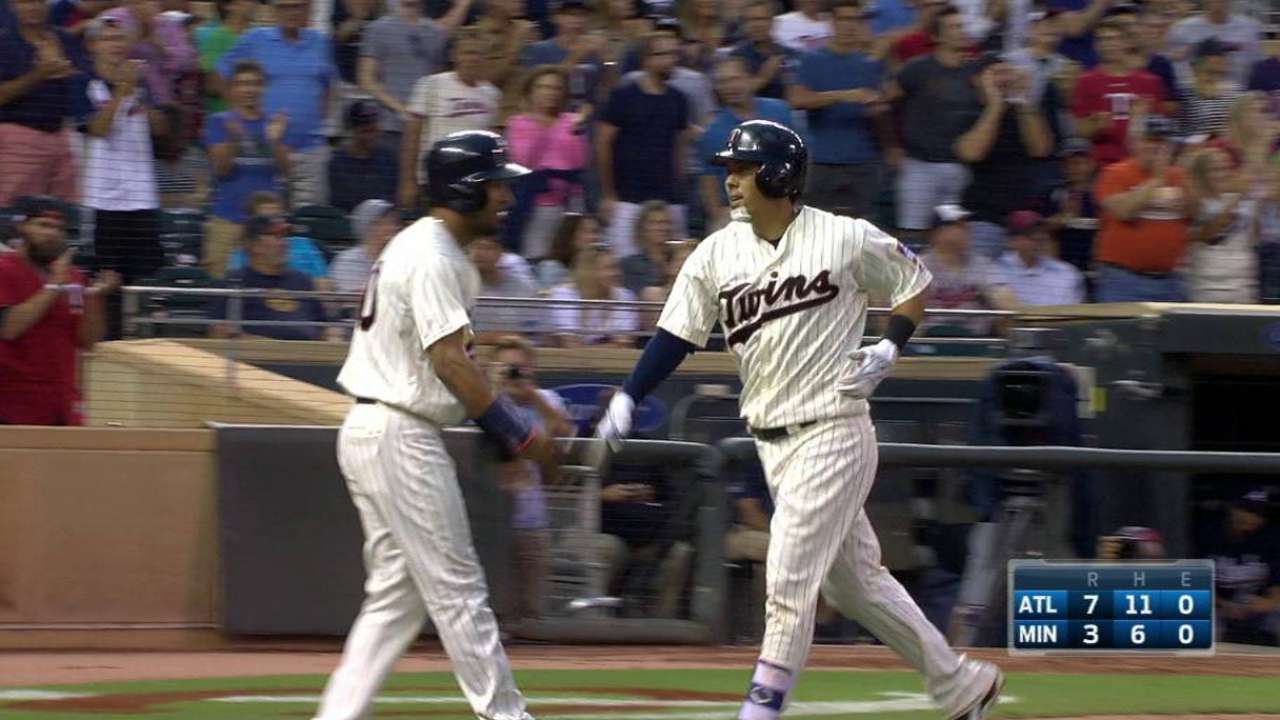 CLEVELAND -- Twins interim general manager Rob Antony accomplished a few of his goals leading up to Monday's non-waiver Trade Deadline, moving veterans Eduardo Nunez, Fernando Abad and Ricky Nolasco, but the club still has several veteran players who could be available in August waiver deals.
One of the biggest surprises was the Twins not trading catcher Kurt Suzuki, as the veteran backstop is set to be a free agent after the season because he's not likely to reach 485 plate appearances to trigger his $6 million option to vest. Minnesota also didn't deal right-hander Ervin Santana or closer Brandon Kintzler, both of whom drew interest on the trade market.
Antony admitted he hoped to make more deals before the Trade Deadline but said he believes he has built the foundation for future trades that could be made in August or in the offseason.
"Some things came together and some other things didn't, but we got some pretty good ideas," Antony said, "and some things that maybe lay the groundwork in the future, offseason or prior to next season. So I feel good about it. There are other things that we would have liked to have done, but like I said from the beginning, we weren't going to make a deal just to make a deal."
Given his contract situation and his impressive production, especially over the last two months, Suzuki appeared to be the most likely trade candidate for the Twins. Several contending teams such as the Indians, Rangers and Mets were looking for catching help, but Antony said a deal was never imminent.
"We talked with some teams that had interest in him, but we weren't looking for salary relief or trying to dump him or anything," Antony said. "He was a guy that we would talk about because he's going to be a free agent after this year, but I don't think we ever came close to any deal for Kurt."
The decision to hold onto Santana, who is owed a combined $27 million over the next two seasons, wasn't as much of a surprise, as Antony said last week he wasn't actively shopping the veteran right-hander and it would take an impressive haul for a deal to get done because the Twins see Santana as part of their rotation going forward.
"There was interest there, but like I've been saying for the last couple weeks that we think the contract's fine, we're comfortable with the contract, and we needed to get value back," Antony said. "We asked for value in return, and the other teams weren't willing to meet that, so we really didn't get too far down the road with him."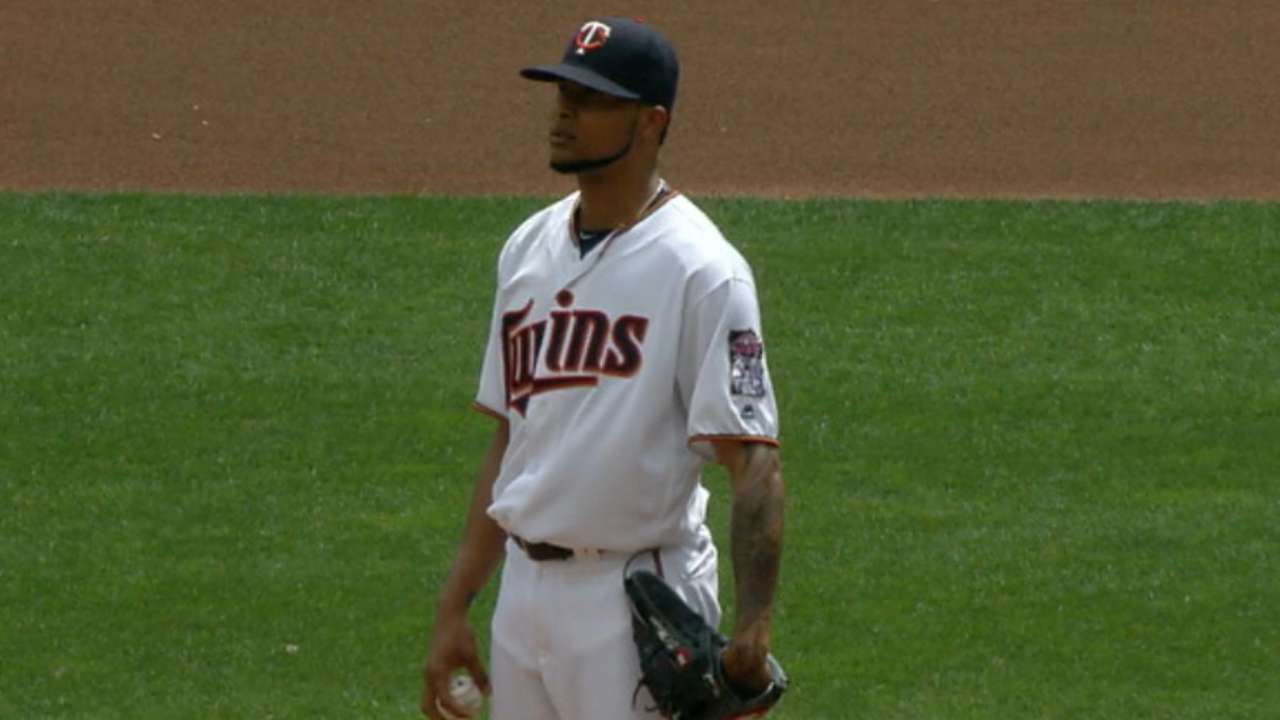 Santana, 33, was happy he wasn't moved before the deadline, and said he didn't pay much attention to it, preferring to watch telenovelas to searching trade rumors.
"I'm happy," Santana said. "I'm glad to be a part of this team with the young talent we have, but there was nothing I could do."
Kintzler, who signed a Minor League deal before the season but has posted a 2.14 ERA in 34 appearances, kept a closer eye on the Trade Deadline than Santana and was relieved he wasn't traded.
"I feel like the last month I was auditioning for people, and it's not a good feeling," Kintzler said. "It's nice to be wanted, but it still wears on you a little bit. Now, I can just focus on my job and helping the team win and not worry about if I'm going to be here the next day or not."
Rhett Bollinger has covered the Twins for MLB.com since 2011. Read his blog, Bollinger Beat, follow him on Twitter @RhettBollinger and listen to his podcast. This story was not subject to the approval of Major League Baseball or its clubs.