Longoria pleased to see Rays acquire Duffy
Veteran third baseman will miss former teammates dealt at Deadline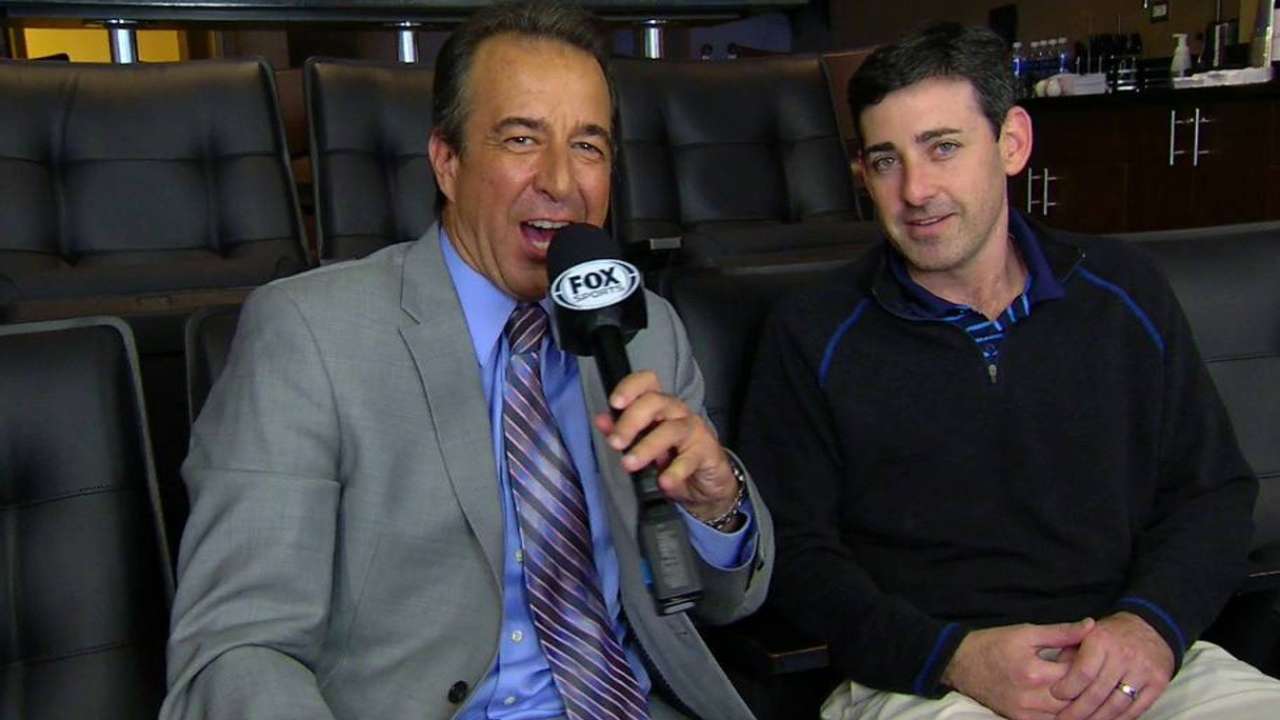 ST. PETERSBURG -- Evan Longoria was the Rays' All-Star third baseman who had just broken into the Major Leagues with a bang. Matt Duffy was still just a college infielder. They were both at the Long Beach State field in Southern California when the two met -- a moment that is vague for Longoria, but still vivid for Duffy.
Now, Longoria is excited to share the left half of the infield with Duffy, also a former Long Beach State player, who was acquired by the Rays from the Giants prior to Monday's non-waiver Trade Deadline. But Longoria is still stung by the the three teammates -- Matt Moore, Brandon Guyer and Steve Pearce -- sent off in deals before the Deadline.
"You look at the one-run games and some of the things that we could have done right earlier in the year, and maybe say, 'If we were closer in this thing, then maybe we would have been adding and not subtracting,'" Longoria said before Tuesday's game against the Royals. "But it is what it is."
Moore, a lefty starter who was the second-longest-tenured Rays player after Longoria, was shipped to San Francisco for Duffy. Guyer, who also debuted in 2011, was traded to Cleveland. And Pearce, who was enjoying his first year with Tampa Bay, was dealt to Baltimore, one of his former teams. Longoria had nice things to say about each.
"Disappointed in losing Matty because he's been a good teammate of mine for probably one of the longest in here," Longoria said. "I've known him for a long time and he's been good friend. So every time you lose a guy like that, it's tough.
"And losing Pearce and Guyer, who have both been big contributors to our team this year. Pearce, I think we're going to miss him a lot personality-wise. And [Guyer], I think we're going to miss the intensity that he brought to the field every day."
Still, Longoria knows the Rays are getting back a reliable piece in Duffy, who had played in 188 straight games before suffering an Achilles injury in June during a three-game series at Tropicana Field.
"He's turned into a great player, and he's had a couple good years," Longoria said. We're excited to have him."
Sam Blum is a reporter for MLB.com based in St. Petersburg. This story was not subject to the approval of Major League Baseball or its clubs.