Cozart out with injury after stressful Deadline
A late scratch Tuesday with a finger bruise, Reds' SS happy he's still in Cincinnati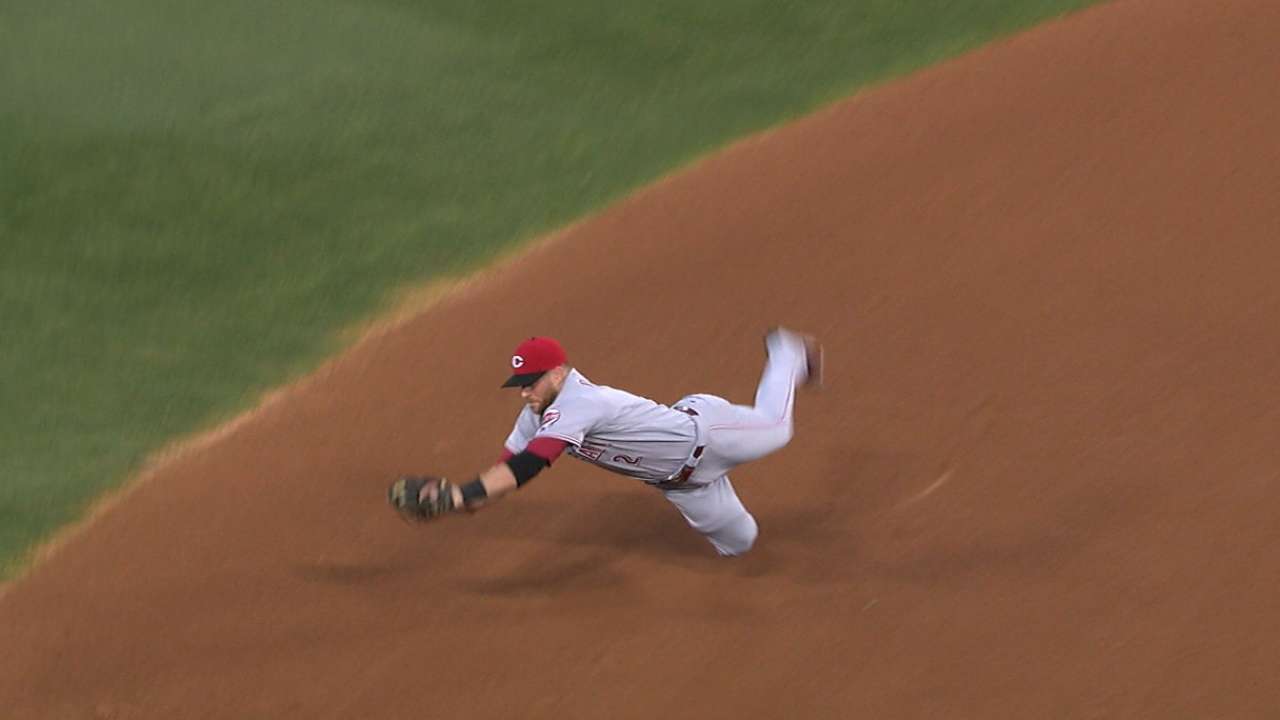 CINCINNATI -- Among the people surprised Zack Cozart is still with the Reds after Monday's non-waiver Trade Deadline, Cozart himself may be at the top of the list.
"I thought I was as good as traded," said Cozart, who was scratched before Tuesday's 7-5 win over the Cardinals at Great American Ball Park with a bruised right ring finger and is considered day to day.
Reports started to surface Monday morning that the Mariners were close to a deal for the 30-year-old shortstop. When he woke up around 10 a.m. after a long flight back from San Diego, his phone was blowing up with the news.
"I talked to my wife, I had my baby boy, I was like, 'Hey, we should probably start packing up,' because when you see stuff like that, usually that stuff goes down," Cozart said. "It was a long six hours from that 10-4, because I didn't get a text, I didn't get a call, I was just waiting."
Cozart is in the midst of one of the best offensive seasons of his career, hitting .266 with a career-high-tying 15 homers. He's also an excellent defender, ranking fourth in the Majors with an 8.3 ultimate zone rating (UZR) and third with 11 defensive runs saved (DRS).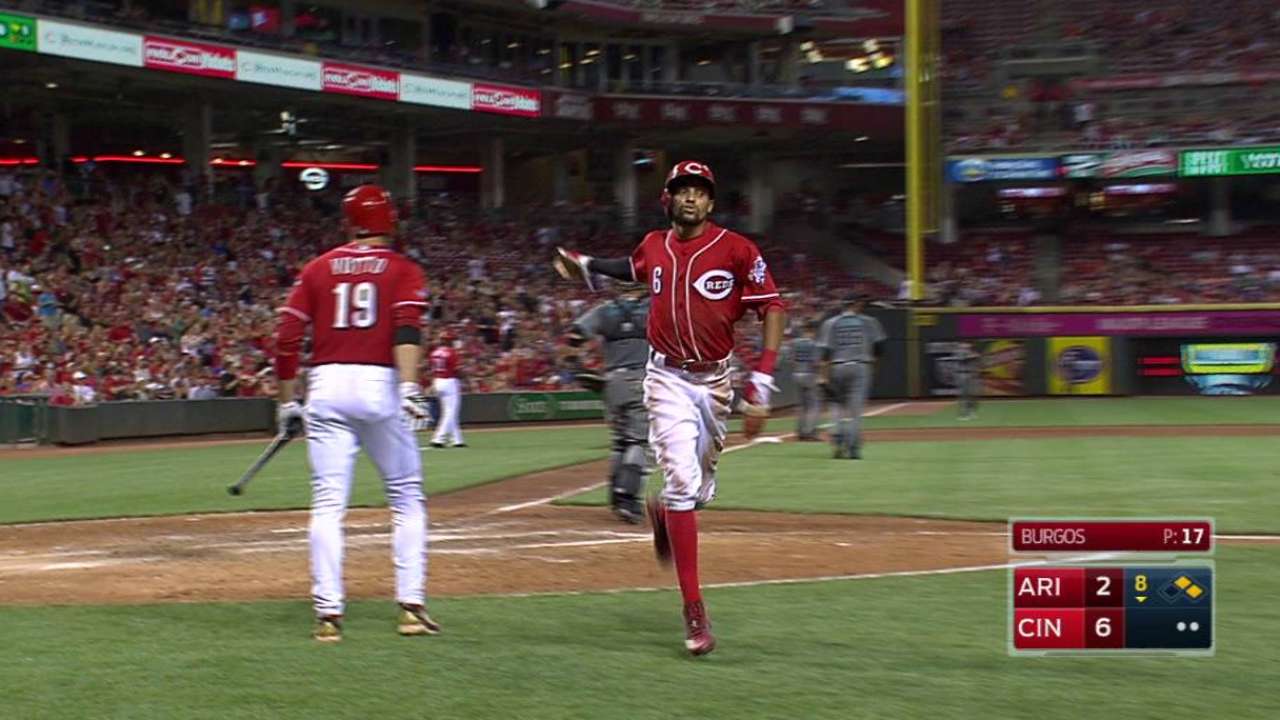 It's no surprise that the Mariners considered Cozart. They have a combined .249 average from their shortstops this year and rank above just six teams in weighted runs created plus (wRC+) and have seen a -0.6 wins above replacement from the position.
Shortly after the 4 p.m. ET Deadline, manager Bryan Price called Cozart and told him he'd be hitting second on Tuesday. Cozart said he's not sure if he's past everything that happened on Monday, which included trading his "best friend in baseball," Jay Bruce, to the Mets.
• 'Extremely hard' for Reds to part with Bruce
"I don't know if I still have [moved past it], honestly," Cozart said. "It's weird, and not having Brucey on the team's going to be weird. I've played with him for a while now. He's been out there basically every game I've been out there. It's going to be weird, but we know it's part of the business."
While the day was a little more stressful than Cozart had hoped, he added, "I still am a Redleg today, so that's a good day." Price was also glad that his shortstop was still around on Tuesday.
"I think very highly of the two guys that were mostly talked about in those trade rumors," Price said. "The performance, it's not easily replaceable, and their character is even harder to replace and their impact on the ballclub. So yeah, that would've been a double hit that I was hoping we wouldn't take."
Cody Pace is a reporter for MLB.com based in Cincinnati. This story was not subject to the approval of Major League Baseball or its clubs.