Bruce's presence missed in Cincy clubhouse
Price: Departed OF 'truly one of the great Reds of his generation'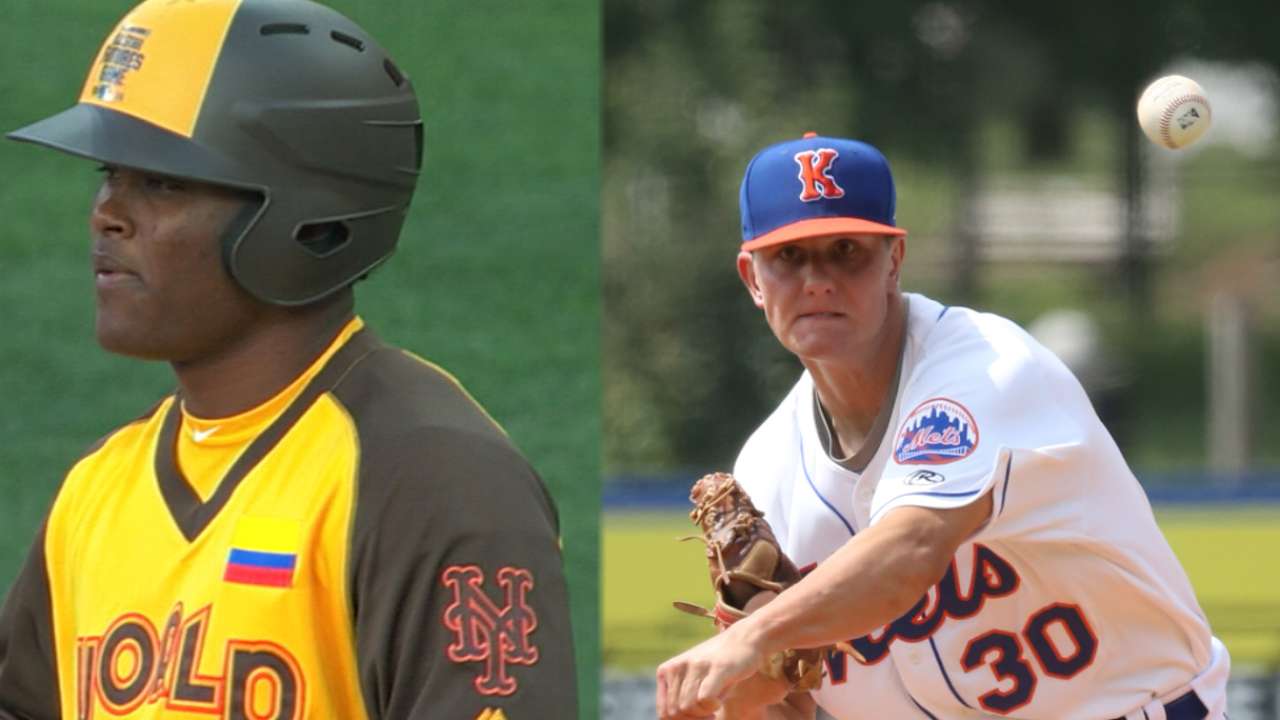 CINCINNATI -- When talking about former teammate Jay Bruce, Reds shortstop Zack Cozart couldn't help but invoke the names of Scott Rolen and Derek Jeter.
"That's the kind of guys, the Scott Rolen-type guys, that you just watch and you learn from," Cozart said. "I heard that's how Jeter was. You just kind of saw the guy, and you did what they do, and Jay was one of those guys. I'm going to miss him, for sure."
Bruce had been the subject of trade rumors for more than a year before being dealt to the Mets for two prospects before Monday's non-waiver Trade Deadline. With the Reds off, the players didn't get to say their goodbyes, but the trade didn't come as a surprise. Catcher Tucker Barnhart said that the team was "99 percent sure what was going to happen," and that many players said their goodbyes when their plane landed after their last series in San Diego.
The team got its first taste of life beyond Bruce upon arriving in the clubhouse on Tuesday.
"This is a weird day, obviously, with Bruce not being here," Cozart said.
• Cozart out with injury after stressful Deadline
Among his teammates, there was a consensus that Bruce was not just a good player, but a great teammate and clubhouse presence.
Outfielder Billy Hamilton said that Bruce told him he would always be just one phone call away. He took the time to send a long message to Cozart, encouraging him in his career.
"The bottom line is that Jay Bruce is truly one of the great Reds of his generation," Reds manager Bryan Price said. "You're dealing with a first-class human being, who loved being a Red and was wonderful in the clubhouse and was good with young players and did everything the way you would want someone to do to represent an organization or group of people or a city."
"To me, he was a guy that I could ask any question to, on the field or off the field, and he'd have a straight answer and an honest one," Barnhart said. "He gave me a lot of good information as being a younger guy and how to go about my business."
• Schebler to take Bruce's place in lineup
Even upon his exit, Bruce had to leave one last mark on the franchise. On his way out, he stopped clubhouse manager Rick Stowe and made a request to have Cozart inherit his locker -- one that Bruce had inherited from Hall of Famer Ken Griffey Jr.
"Rick had told me that Brucey's last request as he's leaving the locker room was he wants Cozy to have this locker," Cozart said. "Bruce is a legend around here, so you've got to do what he says. I've got some big shoes to fill over here, that's for sure."
Cody Pace is a reporter for MLB.com based in Cincinnati. This story was not subject to the approval of Major League Baseball or its clubs.