A's add controllable young pitchers before Deadline
Oakland traded Hill, Reddick to Los Angeles for three future players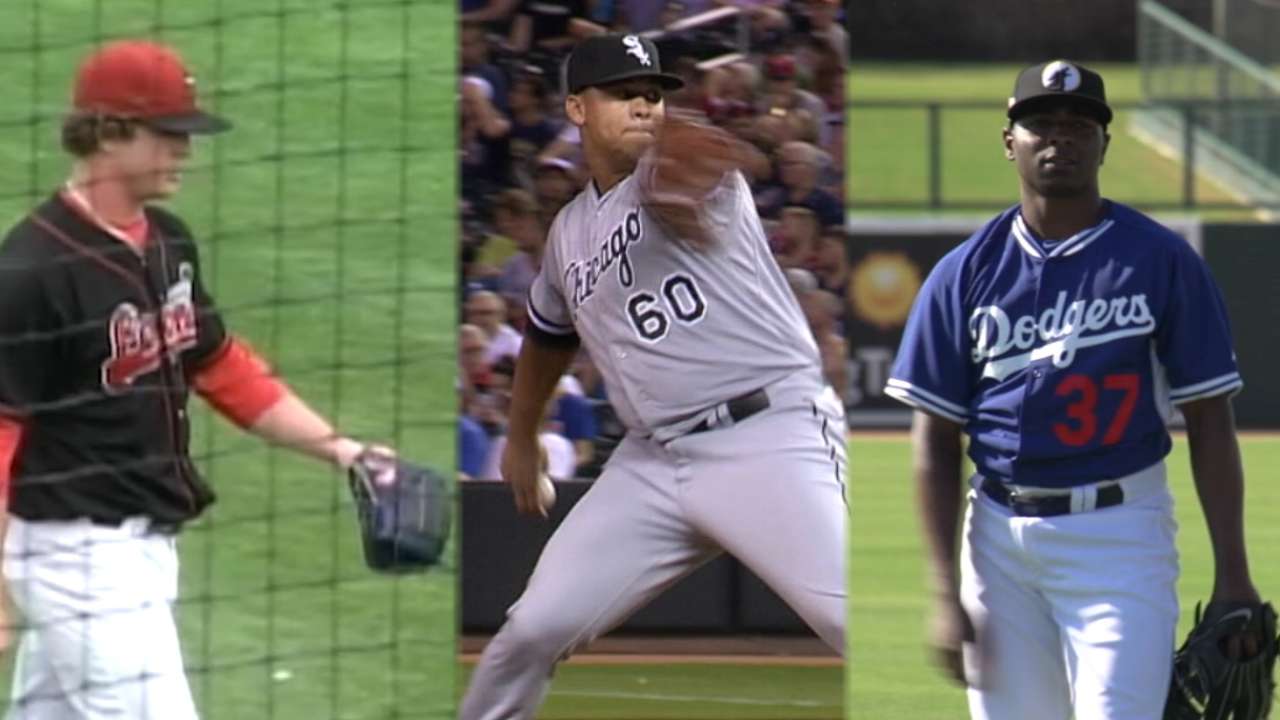 OAKLAND -- By trading Rich Hill and Josh Reddick to the Dodgers hours before Monday's Trade Deadline, the A's turned veteran pieces into controllable pitching prospects for the second season in a row.
Oakland acquired Grant Holmes, who becomes its third-best prospect, according to MLBPipeline.com, Frankie Montas (No. 11) and Jharel Cotton (No. 16). It certainly came at a price, too, as A's general manager David Forst called Reddick "the face of the franchise," and Hill was one of the American League's best pitchers when he was healthy.
It's a similar strategy to what Oakland did at the 2015 Deadline when it acquired Sean Manaea and Daniel Mengden in trades for impending free agents Ben Zobrist and Scott Kazmir, respectively. Again, the A's (47-58) encountered a situation where it was unlikely they would retain either Reddick or Hill in free agency after this season.
"We were at the point where both players were in demand, and ultimately, the package that we got from the Dodgers, we felt like [it] had the best interest of the organization in mind," Forst said. "We got three pitchers we expect to be a big part of this organization for a long time to come."
Forst said all three prospects will move forward in a starting role, although both Montas and Cotton are seen by some as possible relievers in the future.
Holmes, 20, is the No. 82 overall prospect, two years after being drafted No. 22 overall in the 2014 Draft. He has walked 97 batters over his past 208 2/3 innings in '15 and '16, but he possesses a fastball ranging from 93 to 95 mph and a promising breaking ball, and Forst said Holmes has the potential to move through Oakland's farm system quickly.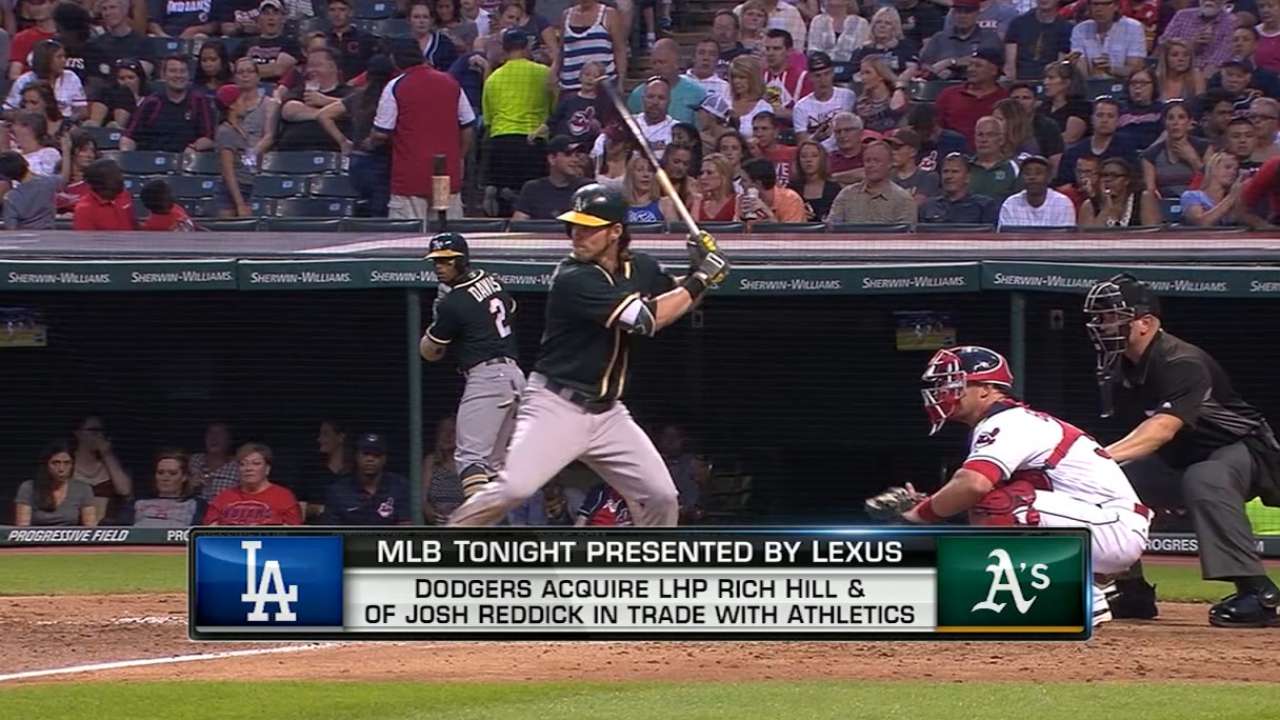 Montas, 23, has a fastball that tops out at 100 mph. He is currently on the disabled list with a stress fracture in his second rib -- he also had surgery to remove his first right rib in the offseason -- and Forst said it is unlikely he will pitch this year, but he could partake in either the Arizona Fall League or winter ball.
Montas is joining his fourth organization, and he made his Major League debut last season with the White Sox. He spent most of 2015 in Double-A, posting a 2.97 ERA over 112 innings with 108 strikeouts. Montas has taken command in the Minors, and Forst acknowledged he is aware of "industry reports" that project Montas as a reliever.
"We will give him every opportunity to start," Forst said. "This is a special arm and a special talent. He has the ability to have three pitches, if he can command them with a fastball at the velocity he throws it, [and] he should be given a chance to start."
Like Montas, Cotton could eventually move to the bullpen, but he will remain in a starting role with Triple-A Nashville. Forst said the 24-year-old has a chance to pitch in the Majors by the end of the season, and he "has one of the best changeups in the game, by all accounts."
The A's now have three more arms to add to a growing stable of Minor League pitching intrigue. Manaea, Mengden and Dillon Overton have already debuted this year, and Oakland used its first three 2016 Draft picks on college arms in A.J. Puk, Daulton Jefferies and Logan Shore.
Not all prospects pan out -- some may eventually be moved. But for the second straight summer, the A's have, at the very least, given themselves options moving forward.
"I think we all know the years we've had success here, it's because pitching has been our strong suit," Forst said. "We're always mindful of the fact that pitching is of the utmost importance and gives us the best chance to compete on a consistent basis."
Mark Chiarelli is a reporter for MLB.com based in the Bay Area. This story was not subject to the approval of Major League Baseball or its clubs.