MLB.com Columnist
Mike Bauman
Brewers have sights set on future
Milwaukee traded Lucroy, Jeffress, Smith for top prospects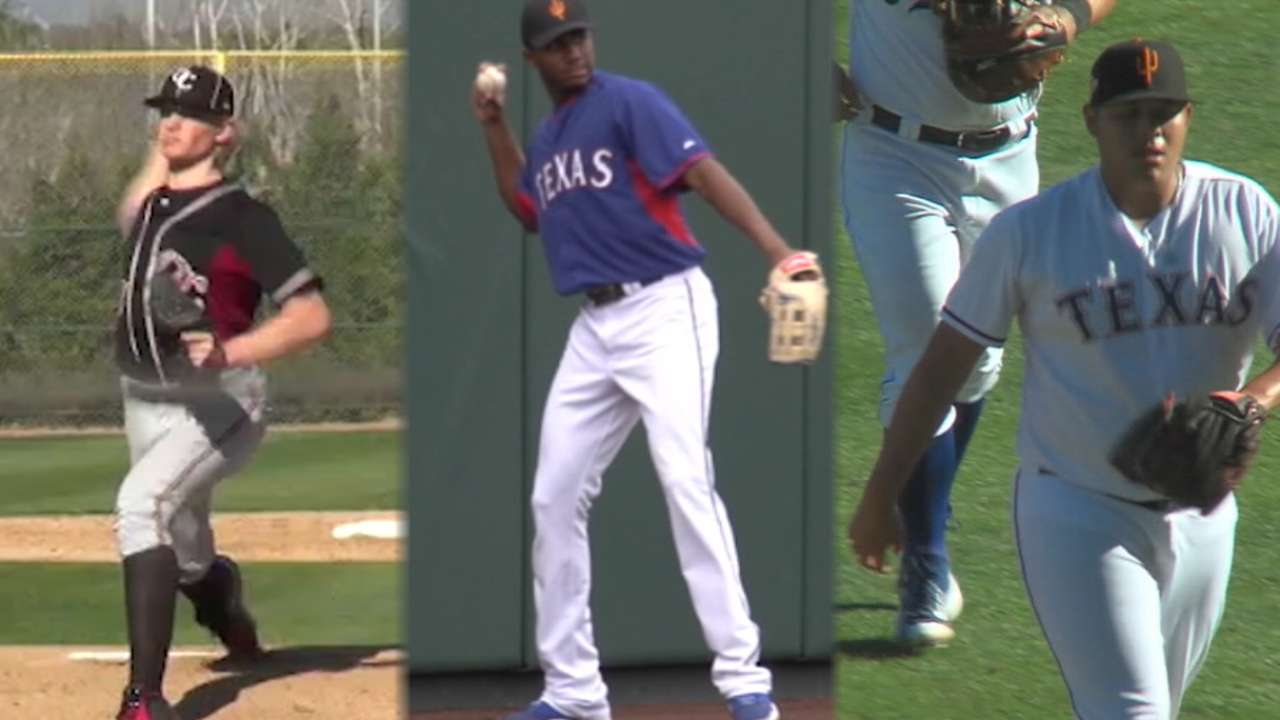 MILWAUKEE -- It was a big day for the Milwaukee Brewers' long-term rebuilding project. For the devoted fan base of this franchise, the 2016 Trade Deadline was a day of mixed emotions.
Catcher Jonathan Lucroy, one of the most popular players to ever wear the Milwaukee uniform, was traded to the Texas Rangers on Monday, along with Jeremy Jeffress, a power-armed reliever who has had remarkable success in his first season as a big league closer.
And left-handed reliever Will Smith, a setup man who is much more than a situational lefty, was traded to the San Francisco Giants.
The Brewers received substantial prospects in return for Lucroy, Jeffress and Smith. That was the point of this exercise. The absence of that trio may not bode well for the last two months of the 2016 season in Milwaukee, but that is not at all the point.
From the Rangers, the Brewers received 22-year-old outfielder Lewis Brinson, who was rated as Texas' No. 2 prospect, according to MLBPipeline.com, and right-handed pitcher Luis Ortiz, 20, who was rated No. 3. Milwaukee will also receive a player to be named later.
Both Brinson and Ortiz were first-round Draft choices by the Rangers, and they are now competing in Double-A. Brewers fans who were hoping to get slugger Joey Gallo, the Rangers' top prospect, were probably destined to be disappointed in that regard. Brinson is not having a banner season, but he is viewed favorably for long-term success, given his combination of potential power and speed.
In the Smith deal, the Brewers received 21-year-old right-hander Phil Bickford, the Giants' No. 1 prospect, and catcher Andrew Susac, 26, a former top prospect whose career was effectively blocked by Buster Posey. Susac has considerable offensive potential, but he is not currently in the same category as Lucroy as an elite defensive catcher. Still, it was imperative for Milwaukee to get a catcher back in some trade package, and Susac should be capable.
This seems like a particularly large return for the Brewers, with Bickford, a first-round Draft choice in 2015, viewed by some scouts as a potential No. 2 starter in the Majors, and Susac being seen as a regular big league catcher.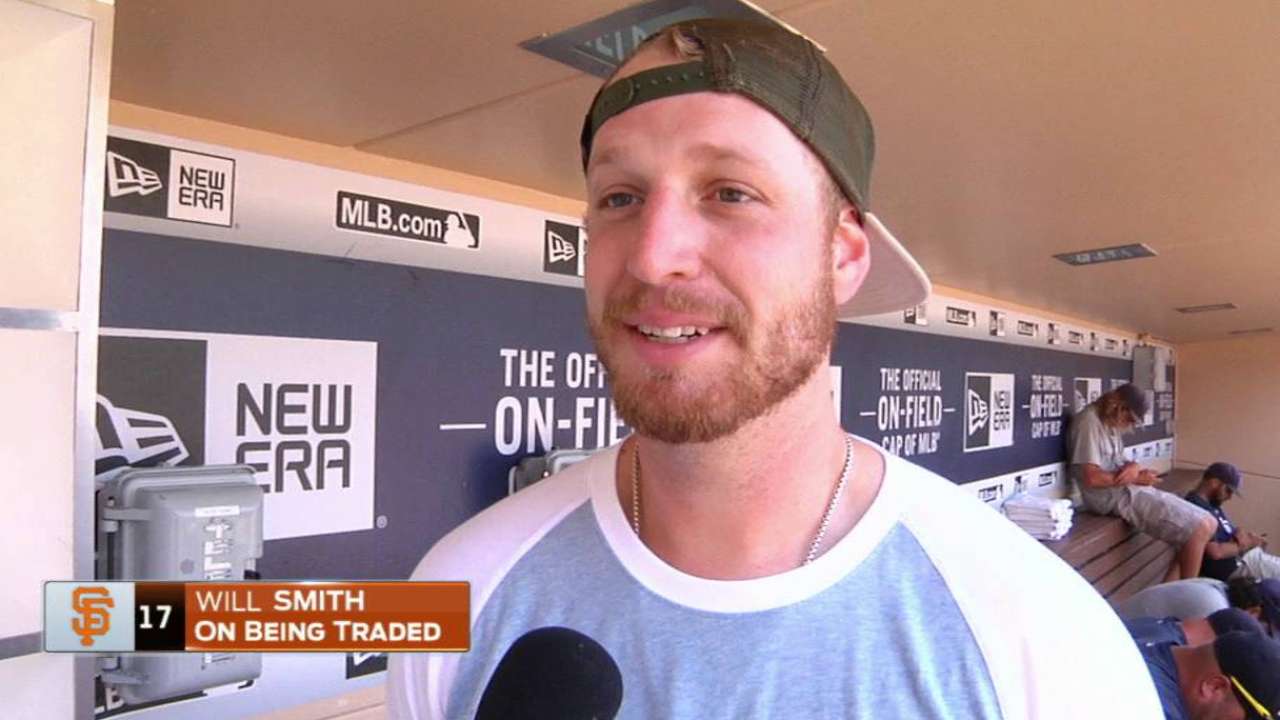 The departures in these deals represent trading the present for the future -- delayed gratification is often a tough concept to master.
In this case, Jeffress, who will be 29 next month, has mid to high-90s stuff, and he has converted 27 of 28 save opportunities. He did precisely what he was asked to do this season.
For Milwaukee, Lucroy was a leader on the field, in the clubhouse and in the broader community. He has been extremely active in civic and charitable organizations -- his work with the Stars & Stripes Honor Flights that takes Wisconsin veterans to Washington to be honored has been particularly noticeable and memorable.
And the affection went both ways. Lucroy tweeted this on Monday:
Thank you @Brewers fans for everything!Nothing but love and respect from our family. You will always have a special place in our hearts!

— Jonathan Lucroy (@JLucroy20) August 1, 2016
These weren't easy trades for the Brewers to make. But in the long run, for the rebuilding process, they were necessary.
"While it is extremely difficult to part with players the caliber of Jonathan Lucroy and Jeremy Jeffress, we are excited to add more young and talented players to the organization as we continue to build toward future winning seasons in Milwaukee," Brewers general manager David Stearns said.
"We would like to thank Jonathan for his seven years of not only All-Star play on the field, but for the leadership and dedication that he and his wife, Sarah, displayed throughout the community. We also would like to thank Jeremy for his contributions to the Brewers, particularly his admirable work as a first-time closer this season."
In the trade market, in the absence of a magic wand, you can't get value without giving value. At some point, that means trading people you don't necessarily want to trade. The Brewers can reasonably hope the future dividends will be worth trading a player and a person of the quality of for instance, Lucroy.
Mike Bauman is a national columnist for MLB.com. This story was not subject to the approval of Major League Baseball or its clubs.