Bruce joins Mets for Subway Series on .TV
Lucroy, Beltran expected to join Rangers; Reddick set for Dodgers debut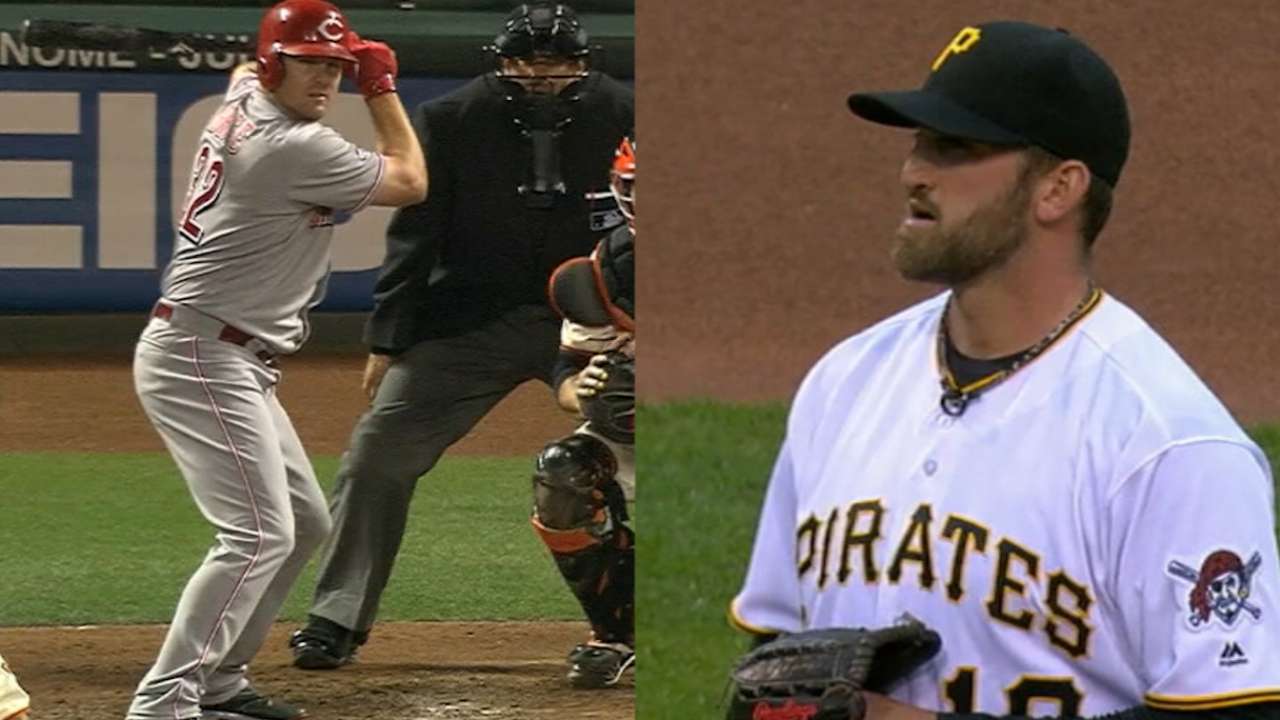 It's the first day after the non-waiver Trade Deadline, meaning a number of players will join their new teams today to begin a new chapter.
Jay Bruce is expected to join the Mets in advance of tonight's Subway Series matchup against the Yankees, Jonathan Lucroy and Carlos Beltran could be in uniform for the Rangers in their series opener against the Orioles, Josh Reddick will be with the Dodgers as they open a series against the Rockies and the Red Sox are reportedly calling up a top prospect in advance of tonight's game against the Mariners.
Today's full schedule of Major League games also features a start from the Marlins' Jose Fernandez at Wrigley Field and Giants ace Madison Bumgarner on the mound in Philadelphia.
And the best place to catch all the action is on MLB.TV.
MLB.TV Premium has returned with the same features as last year, and is only $79.99 for the rest of the season. This package has the best value and provides access to more than 400 devices and a free subscription to the MLB.com At Bat Premium app (a $19.99 value). It offers the best picture quality ever -- a new 60 frames per second -- for supported devices. Monthly signups for MLB.TV Premium are now underway as well for $24.99.
The new MLB.TV Single Team package is also available as a $59.99 yearly subscription. You can watch a single team's live out-of-market games in full HD.
Here's what to watch for today in the Majors (all times ET):
Bruce gets first taste of Subway Series: NYY@NYM, 7:10 p.m.
It's shaping up to be a memorable Subway Series. Bruce is set to make his Mets debut behind Jacob deGrom, while the new-look Yankees will send Masahiro Tanaka to the hill. Bruce was acquired from the Reds before Monday's non-waiver Trade Deadline.
Mets manager Terry Collins said Bruce will hit cleanup, which could benefit an offense that ranks last in MLB with a .205 batting average with runners in scoring position. Bruce leads the National League with 80 RBIs and has a .360 average with runners in scoring position.
Tanaka starts on an extended five days' rest for the Yankees, who have traded away Beltran, Andrew Miller and Aroldis Chapman. Tanaka is 1-1 with a 1.20 ERA in two career starts against the Mets.
Stat that matters: Tanaka tossed a four-hit shutout at Citi Field on May 14, 2014 to beat the Mets.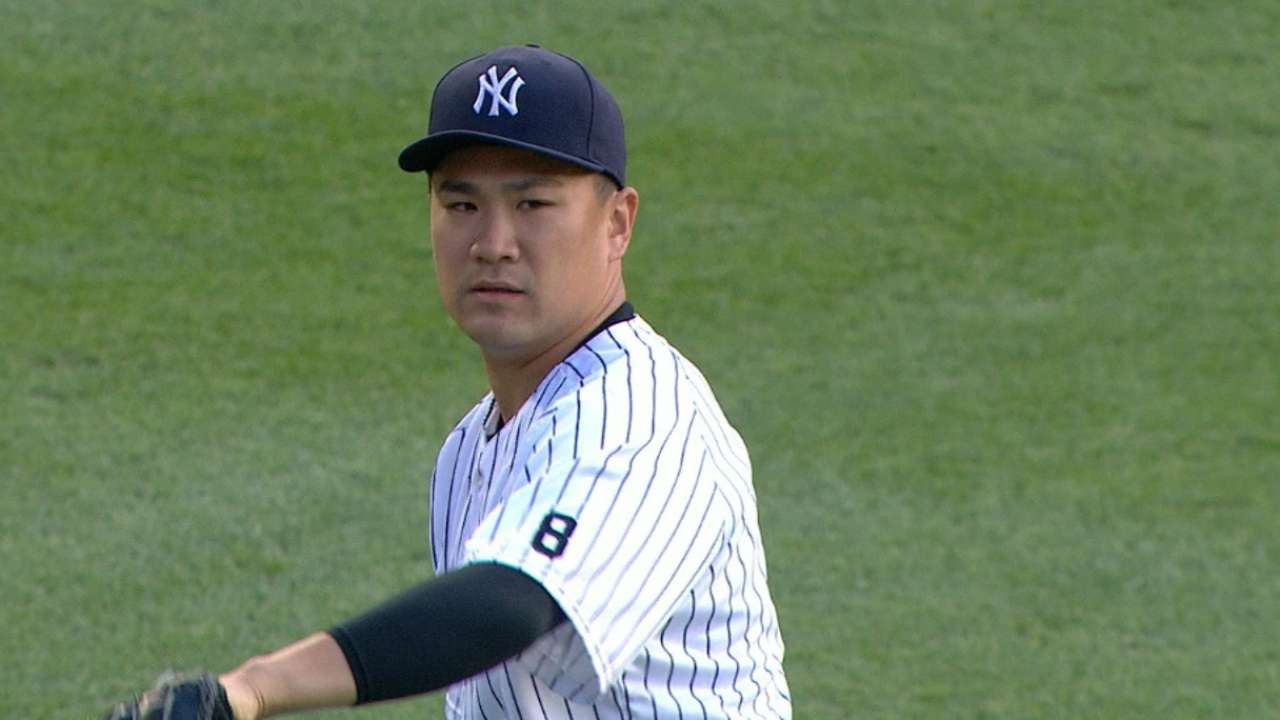 Lucroy, Beltran enter playoff push: TEX@BAL, 7:05 p.m.
The Rangers were widely considered winners at the Deadline after picking up All-Star catcher Lucroy from the Brewers and nine-time All-Star Beltran from the Yankees. The duo is expected to join the Rangers today as they play the Orioles in a matchup of American League division leaders.
Yu Darvish starts for the Rangers, who own the best record in baseball at 62-44. Darvish is coming off a solid start in his last outing, in which he went six innings and made a season-high 93 pitches Wednesday against Oakland.
Dylan Bundy starts for the Orioles, who lead the Red Sox and Blue Jays by one game each in the AL East. It's the fourth career start for Bundy, who made the Opening Day bullpen. He's 1-2 with a 4.50 ERA and 17 strikeouts as a starter.
Stat that matters: Darvish has struck out 26 batters in 16 1/3 innings since coming off the 15-day disabled list on July 16.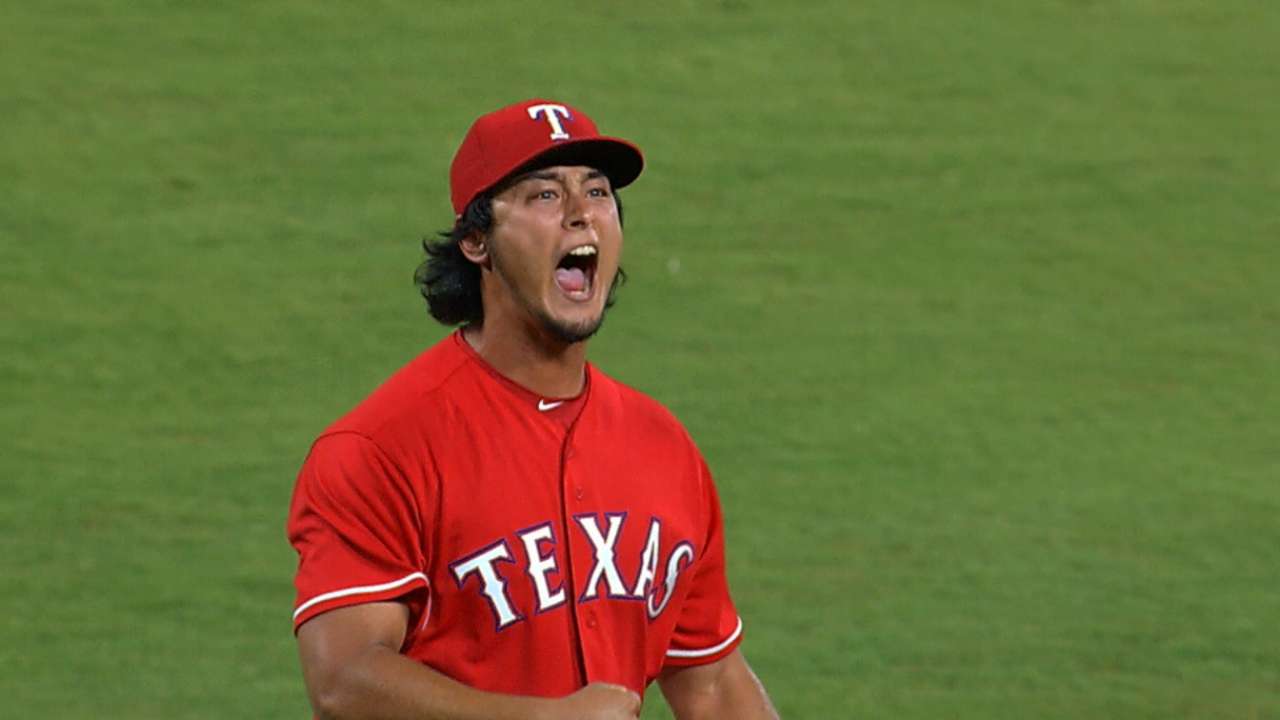 Dodgers welcome Reddick to fold: LAD@COL, 8:40 p.m.
Reddick and pitcher Rich Hill traveled with the Dodgers to Denver on Monday after being acquired from the A's. Reddick is expected to take over as the starting right fielder, while Hill is on the disabled list because of a blister on his pitching hand.
The Dodgers also traded for relievers Jesse Chavez and Josh Fields, though it's not clear if they will be on the active roster for today's series opener against the Rockies. Brandon McCarthy gets the ball for Los Angeles.
Jon Gray toes the rubber for the Rockies, who were one of three teams who did not make a trade before the Deadline (along with the Phillies and Tigers). The rookie is 0-2 with a 5.74 ERA and 22 strikeouts in 15 2/3 innings over three previous starts against the Dodgers.
Stat that matters: Rockies left fielder David Dahl has hit safely in his first seven MLB games entering his Coors Field debut today.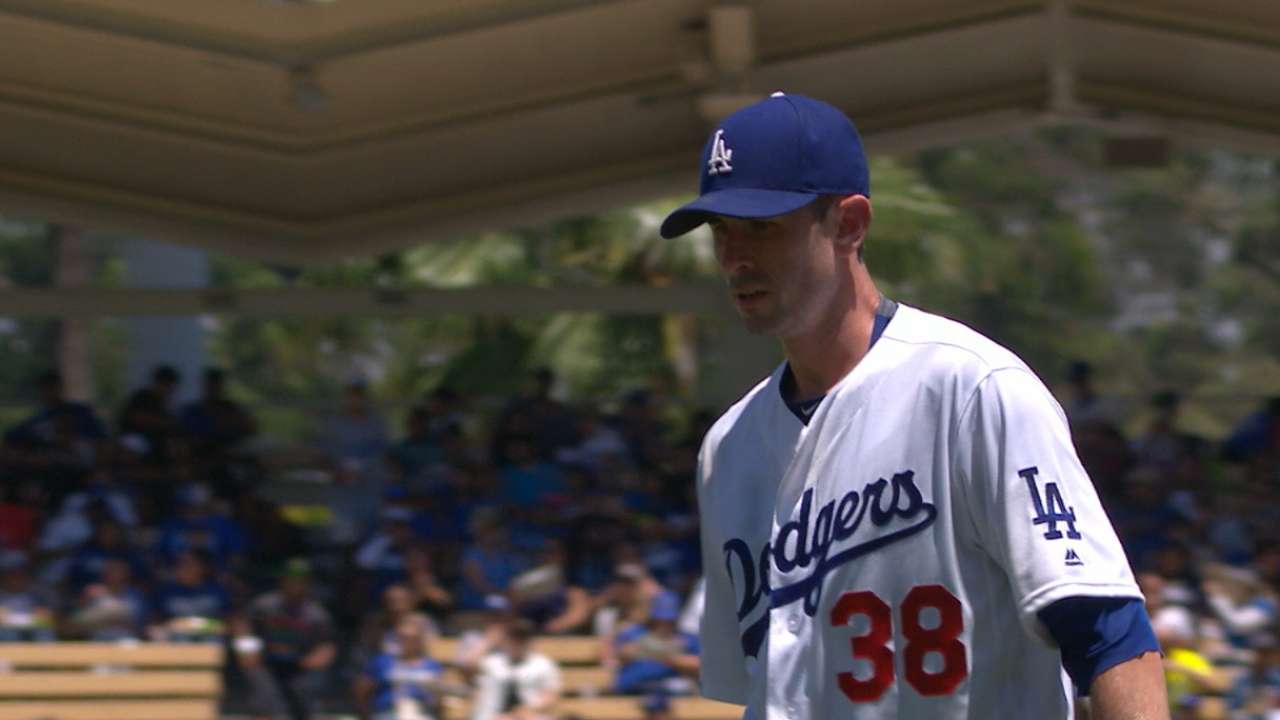 Fernandez brings heat to Wrigley Field: MIA@CHC, 8:05 p.m.
Fernandez pitches at Wrigley Field for the first time in his career in today's matchup with the first-place Cubs. The hard-throwing Fernandez beat the Cubs and struck out 13 over seven innings on June 26 at Marlins Park, the first time he ever faced Chicago.
Jason Hammel starts for the Cubs as he seeks his 11th win of the season, which would be a career high. He's 3-0 with a 2.00 ERA in three starts since the All-Star break.
The Cubs have the best record in the National League at 64-41, while the Marlins lead the Cardinals by a half-game for the second NL Wild Card.
Stat that matters: Marlins outfielder Ichiro Suzuki remains two hits shy of 3,000 for his Major League career, but isn't likely to start today's game.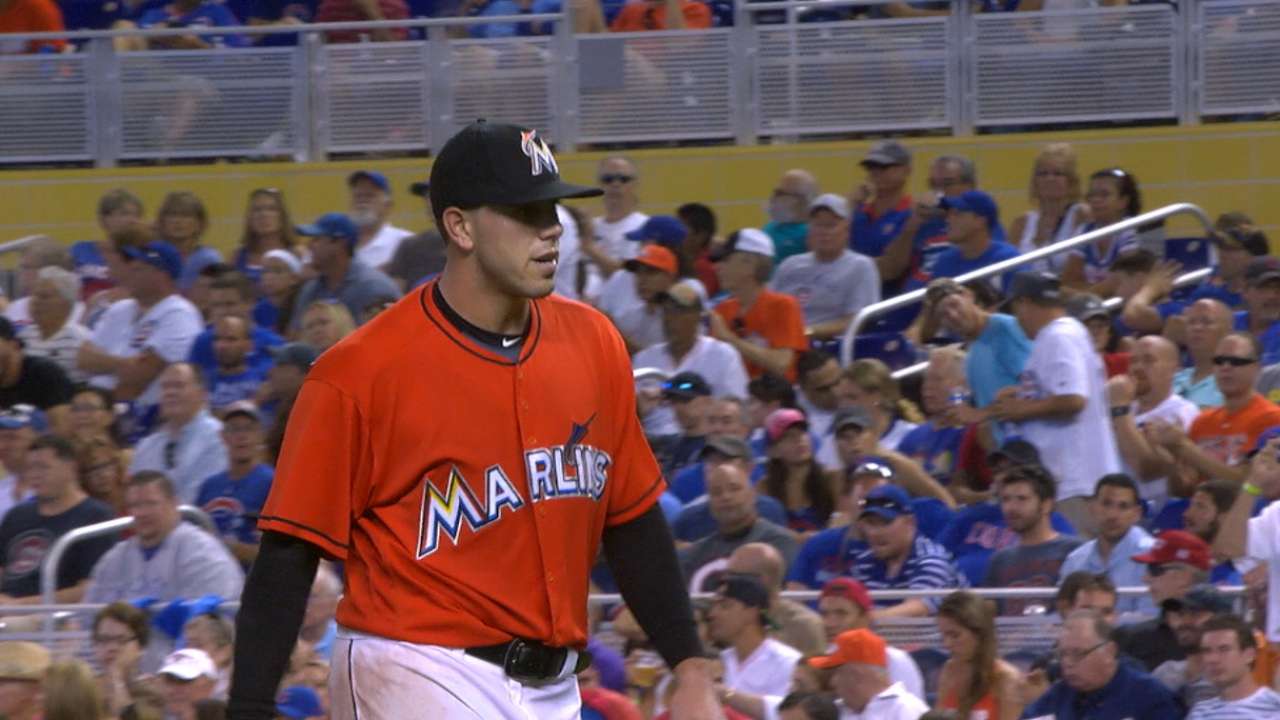 Sox to promote outfield prospect: BOS@SEA, 10:10 p.m.
The Red Sox expect to promote outfield prospect Andrew Benintendi before the game, MLB.com has learned. The club has not confirmed the news. Benintendi is the No. 7 overall prospect in baseball and Boston's No. 2 prospect, according to MLBPipeline.com. He was the club's first-round pick in the 2015 Draft.
Rumors swirled around Benintendi leading into the Deadline, but the Sox held on to him and instead made a deal with the Twins for left-handed reliever Fernando Abad, who will be in the bullpen for tonight's game.
Left-handers make up the starting pitching matchup in Sox ace David Price and Seattle's Wade LeBlanc. Price, who was moved at the Deadline in 2015, fired eight shutout innings against the Angels in his last outing. For LeBlanc, it's his first start in two weeks after moving temporarily into a long-relief role, during which he made one three-inning appearance.
Stat that matters: Benintendi was slashing .295/.357/.515 with 31 extra-base hits in 63 games with Double-A Portland.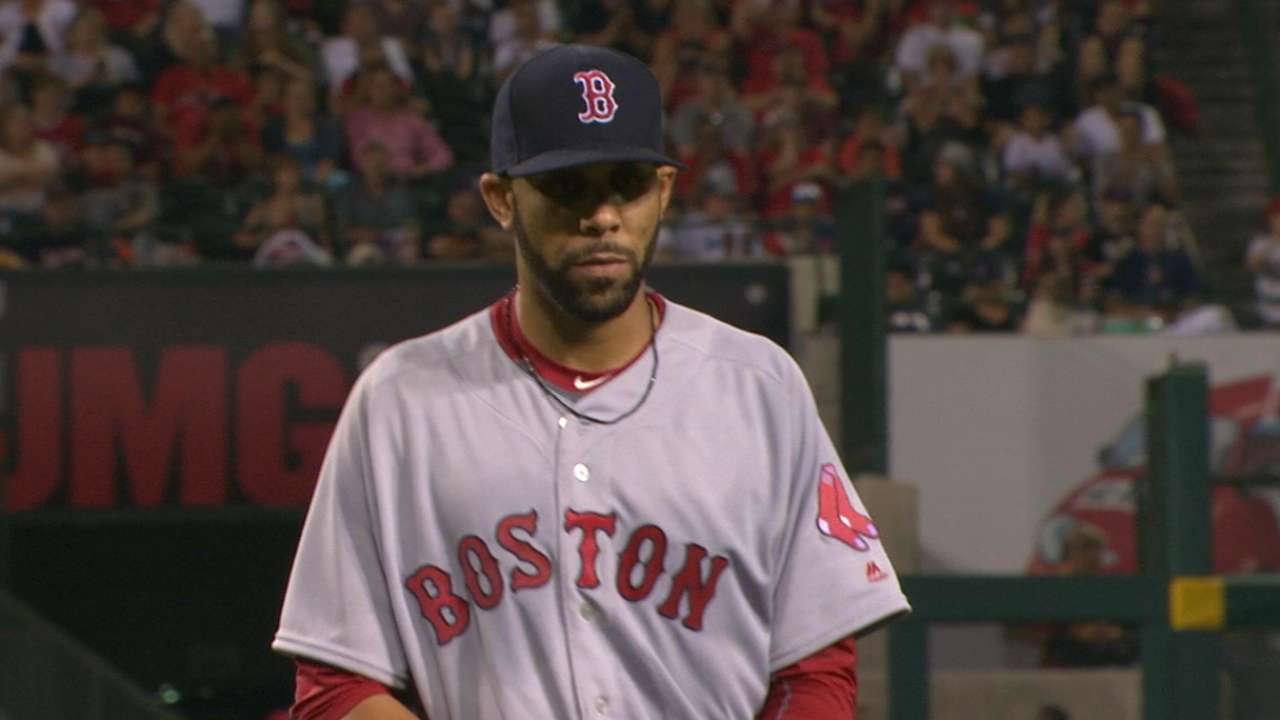 MLB.TV Premium subscribers get the Mosaic View -- split screen or quad, available on PC or Mac only. That always comes in handy, especially when scoreboard-watching looms. MLB.TV Premium and MLB.TV Single Team subscribers both enjoy HD and both will get real-time highlights and player stats automatically loaded moments after they occur (only for the game you are watching with MLB.TV Single Team, and for all games with MLB.TV Premium).
Austin Laymance is a reporter for MLB.com. This story was not subject to the approval of Major League Baseball or its clubs.