MLB.com Columnist
Alyson Footer
Deadline deals shake up Power Rankings
Indians, Rangers climb after making blockbuster trades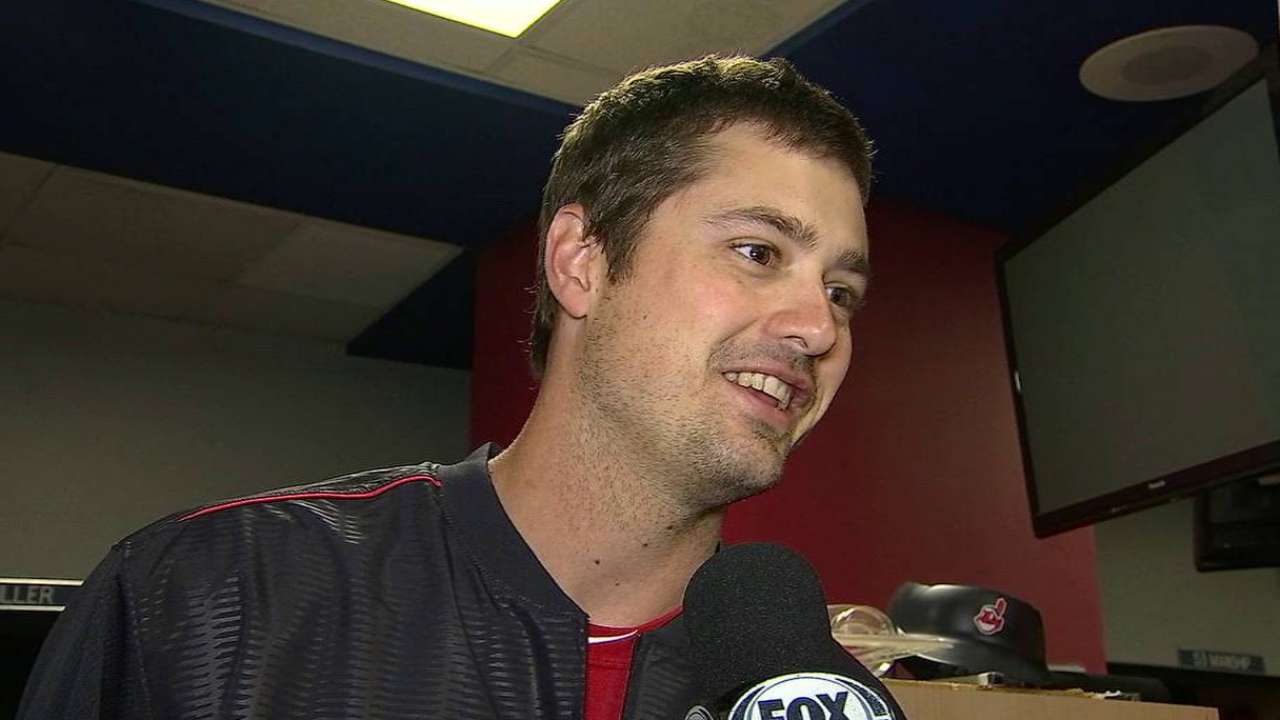 Welcome to MLB Power Rankings, Trade Deadline edition.
While it's impossible to discern which trade of the flurry of deals made in advance of the Aug. 1 Deadline will have the biggest impact down the stretch and into October, there is one common theme among baseball's best teams: they all made significant moves to improve, addressing weaknesses by adding to key positions. The cost -- in the form of a ton of elite prospects -- was high. Worth it? Stay tuned.
• Power Rankings: Rank Your Own
Biggest jump: The Blue Jays (10 to 6) and Rockies (20 to 16) both moved up four spots. Since we haven't given a lot of love to the Rockies in prior Power Rankings, let's do it here. The Rox found themselves in a delightful position at the Trade Deadline -- within striking distance of the second Wild Card. They're hovering around the .500 mark and while a playoff berth won't be easy (and maybe not possible, this year), it should be noted the Rockies have developed a nice crop of pitchers to supplement what has always been a potent lineup. So here's a well-deserved hat tip to the Rockies, who seem to have something cooking Denver.
Biggest drop: The Astros dropped five spots, from eight to 13. After enjoying more than six weeks of a softer part of their schedule, they began a long stretch of series against above-.500 teams, and well, so far, it's not going so well. They dropped two of three to the Yankees before being swept in Detroit. And it's not going to get easier for a while. They are currently hosting the Blue Jays for a four-game set, followed by three with the Rangers. After a four-game series in Minnesota, they play the Blue Jays again, followed by the Cardinals and Orioles.
Our Power Rankings Top 5:
1. Cubs
Their big deal didn't come at the 11th hour; rather, the Cubs entered Trade Deadline day six days removed from adding their big acquisition, closer Aroldis Chapman. Was Chapman the one piece they needed to ensure the Cubs would win the division? Nah. They'd do that with or without him. They added Chapman to up their odds of winning the World Series. Although the Cubs appeared entirely mortal for most of July, they appear to be getting their mojo back, reminding us they are, position by position, still the most talented team in baseball.
2. Indians
What a rollercoaster ride for the Tribe, who hit pay dirt with the addition of one of baseball's best relievers, Andrew Miller. One of the more well-worn clichés you'll hear this time of year is that a team is "going for it," and that's exactly what the Tribe is doing. Cleveland, already fielding one of the game's most complete teams, sought to bolster its bullpen and offense, and with the addition of Miller and outfielder Brandon Guyer, it's clear the Indians are looking for a deep October run. Two championships in one calendar year? What say you, Cleveland?
3. Rangers
If they can get their rotation back to something that resembles full strength, it would be impossible to reasonably predict anyone but the Rangers winning the AL West. Despite not getting the starting pitcher they sought, GM Jon Daniels cleaned up on Deadline Day, acquiring Carlos Beltran from the Yankees and catcher Jonathan Lucroy and reliever Jeremy Jeffress from the Brewers. The Rangers have been through a brutal stretch, going 7-17 at one point. But they have been better lately, going 7-3 in a stretch that included two series wins over Kansas City. The worst may be behind them.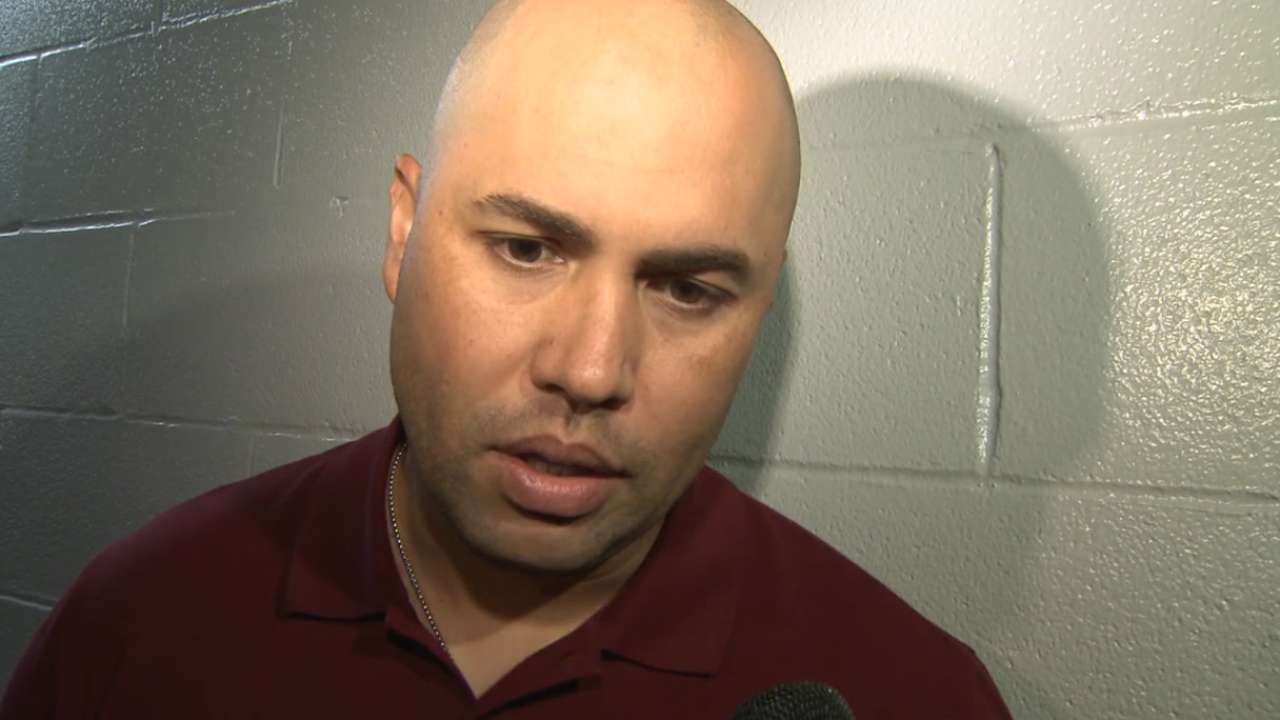 4. Nationals
Mark Melancon, the longtime Pirates' closer, will remain in that role for his new Nationals team. That bumps Jonathan Papelbon to the eighth inning and makes the back end of the Nats bullpen very dangerous. The Nationals didn't do anything more at the deadline, but "standing pat" isn't really accurate -- obtaining one of baseball's best closers a couple days in advance of the final day to make non-waiver trades is quite the opposite of doing nothing. The Nationals didn't need to do much to bolster their roster -- it was plenty good to begin with. Now all they have to do is prove they can go deep into October, a goal they have yet to accomplish, despite all the talent.
5. Giants
The Giants have been suffering through a dreadful stretch, winning just four times in 15 games coming out of the All-Star break. That allowed the Dodgers to erase nearly their entire deficit in the NL West standings, a scenario that seemed impossible a couple of weeks earlier when Los Angeles lost Clayton Kershaw indefinitely. How did the Giants respond? They upgraded in two areas, adding Matt Moore to their rotation and Will Smith to their 'pen. That should help.
The rest of the top 20:
6. Blue Jays (10)

7. Orioles (5)

8. Dodgers (11)

9. Red Sox (6)

10. Cardinals (9)

11. Marlins (12)

12. Tigers (14)

13. Astros (8)

14. Mets (13)

15. Pirates (15)

16. Rockies (20)

17. Mariners (16)

18. Royals (17)

19. White Sox (19)

20. Yankees (18)
Alyson Footer is a national correspondent for MLB.com. Follow her on Twitter @alysonfooter. This story was not subject to the approval of Major League Baseball or its clubs.