MLB.com Columnist
Mike Petriello
Playoff ready: Which teams built the best bullpens?
Ranking 14 contenders' potential impact relievers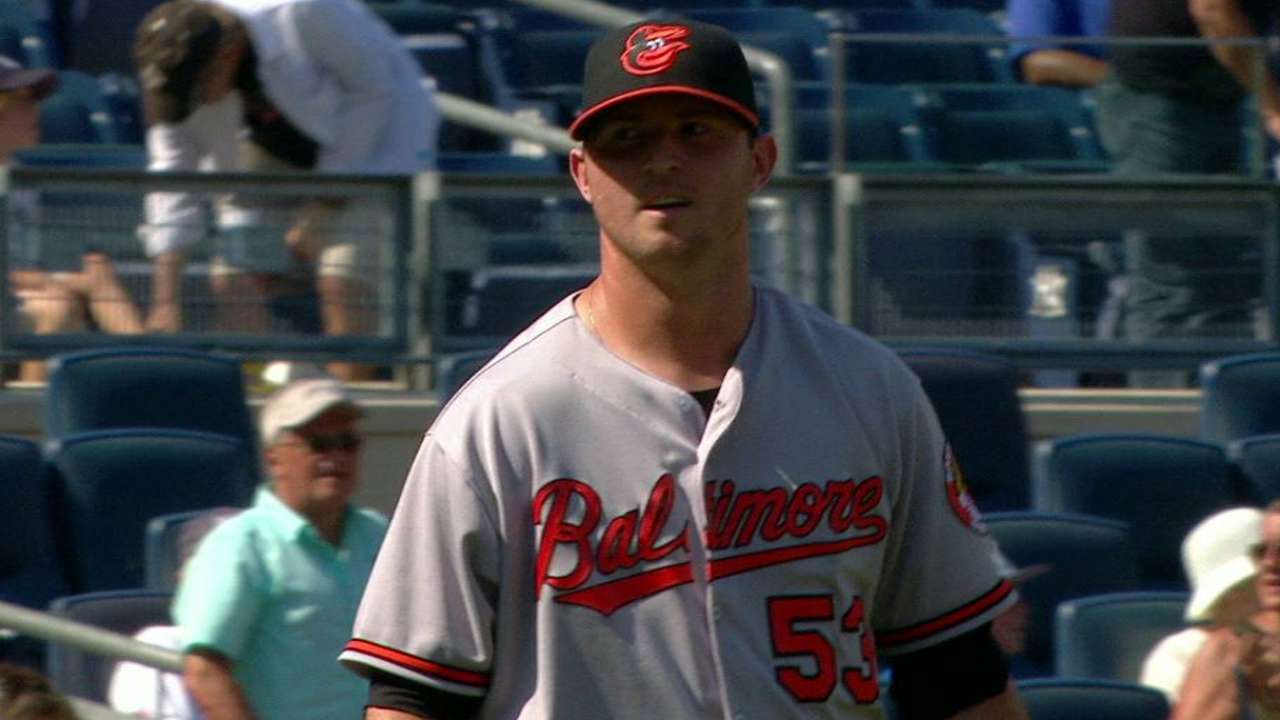 Now that the dust from the non-waiver Trade Deadline has settled, let's get right to a very important question. Which contender has now positioned itself to have October's best bullpen?
It's a big question, because it's been clear for years now that relievers are more and more important to a team's success, especially in the playoffs. We've seen just how much top relievers like Aroldis Chapman and Craig Kimbrel have commanded in trade; we've seen just how the 2014 and '15 Royals managed to push their way to the World Series. If you want to see which teams have the best bullpens this year, well, you can go right to MLB.com's stats page and do just that.
But there's an important distinction to be made here, because playoff bullpens don't look a whole lot like regular-season bullpens. For example, when you look at what the Rangers' overall bullpen numbers are, you see baseball's third-highest ERA, and you think that it's a huge weakness. Yet it's easy to forget that the overall number includes things like Tom Wilhelmsen and Luke Jackson both putting up ERAs over 10, and that has no relevance any longer -- Wilhelmsen isn't even in the organization at this point, and neither is going to be throwing high-impact postseason innings for Texas.
Every team cycles through around 20 or so relievers a season, but thanks to the extra days built into the postseason schedule, playoff teams use only a fraction of that number. Last year, the Royals' top four relievers (Wade Davis, Luke Hochevar, Kelvin Herrera and Ryan Madson) threw about 46 percent of Kansas City's regular-season relief innings, but more than 68 percent of the Royals' postseason innings (including most of the high-leverage ones).
So it's not really about "who has the best bullpen?" so much as it is about "who has the best top of the bullpen?" And that's where we can make things interesting. Who now looks the best?
Well, we wanted to know, so we looked. There are 14 teams who have at least a 20 percent chance of making the playoffs per our postseason projections, so that's who we'll call "contenders." We then took the top four expected relievers on the depth chart; while you could certainly quibble with those choices, swapping No. 4 and No. 5 won't make much of a difference in most cases. And we ranked them using a combination of rank in ERA -- because preventing runs matters -- and Win Probability Added (specifically, the difference between Shutdowns and Meltdowns), because we know all too well by now that plenty of very, very good relievers aren't racking up saves. (Hi, Andrew Miller!)
This is almost guaranteed to make fanbases angry. Let's jump right in. (All stats through Monday.)
1. ORIOLES -- 1st in ERA, 2nd in Win Probability
(Zach Britton, Darren O'Day, Mychal Givens, Brad Brach)
Is this a surprise? It shouldn't be a surprise. Britton (twice), O'Day and Brach have all made All-Star teams in the past two seasons. Britton's combination of whiffs and grounders is unmatched; O'Day's fastball has been untouchable. Then there's Givens, who has struck out 94 in 77 2/3 big league innings.
2. RANGERS -- 3rd in ERA, 1st in Win Probability
(Sam Dyson, Jeremy Jeffress, Tony Barnette, Jake Diekman)
That's right, the Rangers -- and this doesn't include Dario Alvarez or Matt Bush. (Or Keone Kela or Shawn Tolleson, who have both struggled to reclaim last year's glory.) But this is a very different Texas bullpen from the one that began the season, as Dyson's 95-mph sinker has allowed him to solidify the ninth, and Jeffress, of course, arrives from Milwaukee with Jonathan Lucroy to add more talent. Barnette came from Japan; Diekman in the Cole Hamels trade. This isn't a bullpen with many notable names. It's just one that throws hard and gets outs.
3. DODGERS -- 2nd in ERA, 5th in Win Probability
(Kenley Jansen, Joe Blanton, Pedro Baez, Adam Liberatore)
This probably is a surprise, though perhaps less so than it ought to be. Jansen has been one of baseball's most elite closers for years now, and all he's done this year is put up his most dominant season yet. Liberatore, stolen from Tampa Bay in 2014, just set a team record with 28 consecutive scoreless outings, while Baez has a 3.02 ERA and a 116/24 K/BB over the past two years. And Blanton? He's perhaps baseball's most unlikely success story, as the 35-year-old has found new productivity as a slider-heavy reliever.
4. METS -- 6th in ERA, 3rd in Win Probability
(Jeurys Familia, Hansel Robles, Addison Reed, Jerry Blevins)
This might be another unexpected team that really shouldn't be, because the Mets led the National League in bullpen runs allowed for much of the first half. Reed didn't allow a run in July, after all (though he did to the Yankees on Monday), and the underrated Familia did just set a team record for ninth-inning dominance. You probably never think about Robles, but you should; he's got 119 strikeouts in 104 career innings.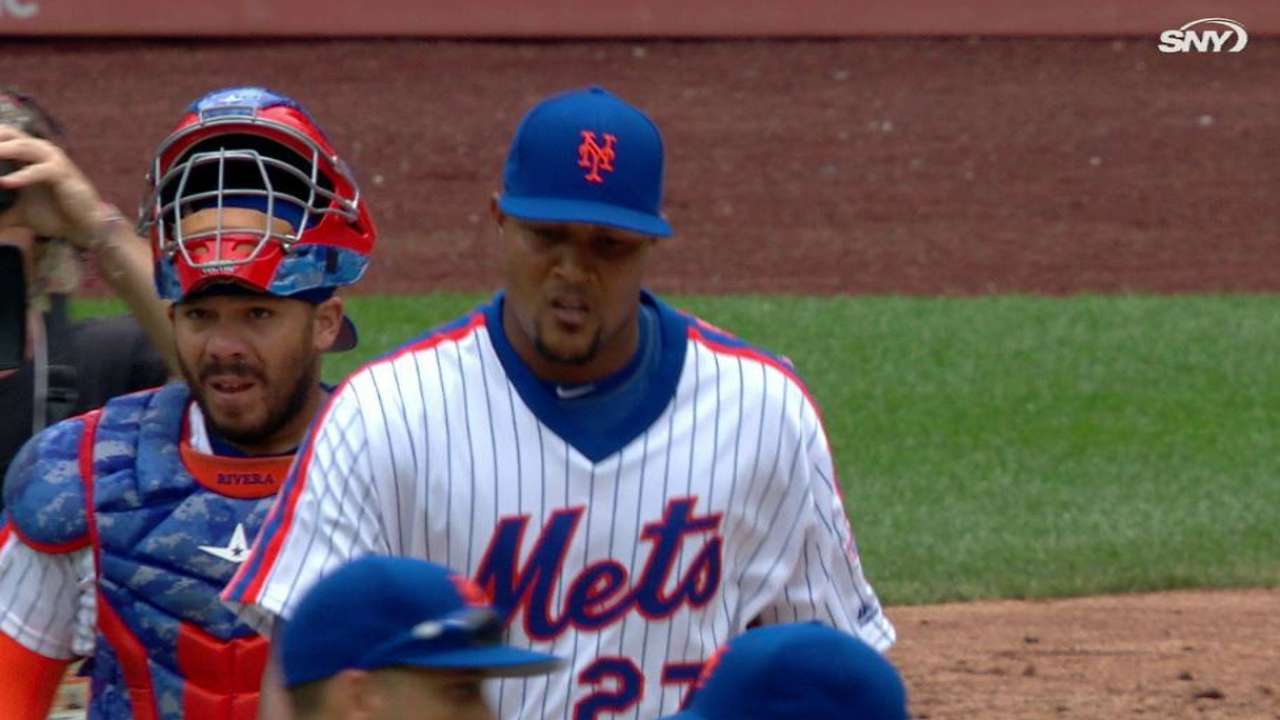 5. INDIANS -- 5th in ERA, 6th in Win Probability
(Miller, Cody Allen, Bryan Shaw, Dan Otero)
Miller, obviously, is the huge get, and he improves a bullpen that was fine but needed a boost. So why don't the Indians rank higher here? Because this is where they belong. The 2.34 ERA this quartet had coming into Monday is very good, but also just the fifth best of these teams. Their Win Probability performance ranked sixth best. It's not a knock; it's just what the numbers say. You could easily see them using a talented starter like Josh Tomlin or Trevor Bauer as a reliever in October, though.
6. MARLINS -- 7th in ERA, 4th in Win Probability
(A.J. Ramos, Fernando Rodney, Kyle Barraclough, David Phelps)
By contrast, how do the Marlins rank so highly here? Partially because Barraclough is the best reliever you've never heard of, having been swiped from the Cardinals for Steve Cishek last year. While his walk rate is way too high, he's also got the third-best whiff rate of any pitcher (minimum 40 innings), behind only Betances and Miller. Ramos and Rodney were both All-Stars; Phelps' conversion from the rotation to the bullpen has turned out to be a considerable success, as he's doubled his strikeout percentage.
7. CUBS -- 4th in ERA, 11th in Win Probability
(Chapman, Hector Rondon, Pedro Strop, Travis Wood)
You thought they'd be higher, didn't you? So did we. Maybe they should be, and they would if this was going to be about top-to-bottom bullpens, allowing Carl Edwards, Mike Montgomery, Joe Smith, Trevor Cahill, Justin Grimm and others to be included. In one sense, the Cubs are victims of their own success, because they've been so good that it's difficult to pile up high-leverage innings with big leads.
8. NATIONALS -- 9th in ERA, 9th in Win Probability
(Mark Melancon, Shawn Kelley, Jonathan Papelbon, Blake Treinen)
Obviously, adding Melancon to the underrated Kelley is a pretty big deal. (Only Dellin Betances has allowed a lower exit velocity than Melancon in the Statcast™ era, minimum 200 batted balls.) And Treinen doesn't get enough credit for what he brings, particularly elite grounder skills. But Papelbon will have to sort himself out, of course. And this could have looked a lot different if Oliver Perez had been included, as his clutch performance has been just about the same as Papelbon's this year.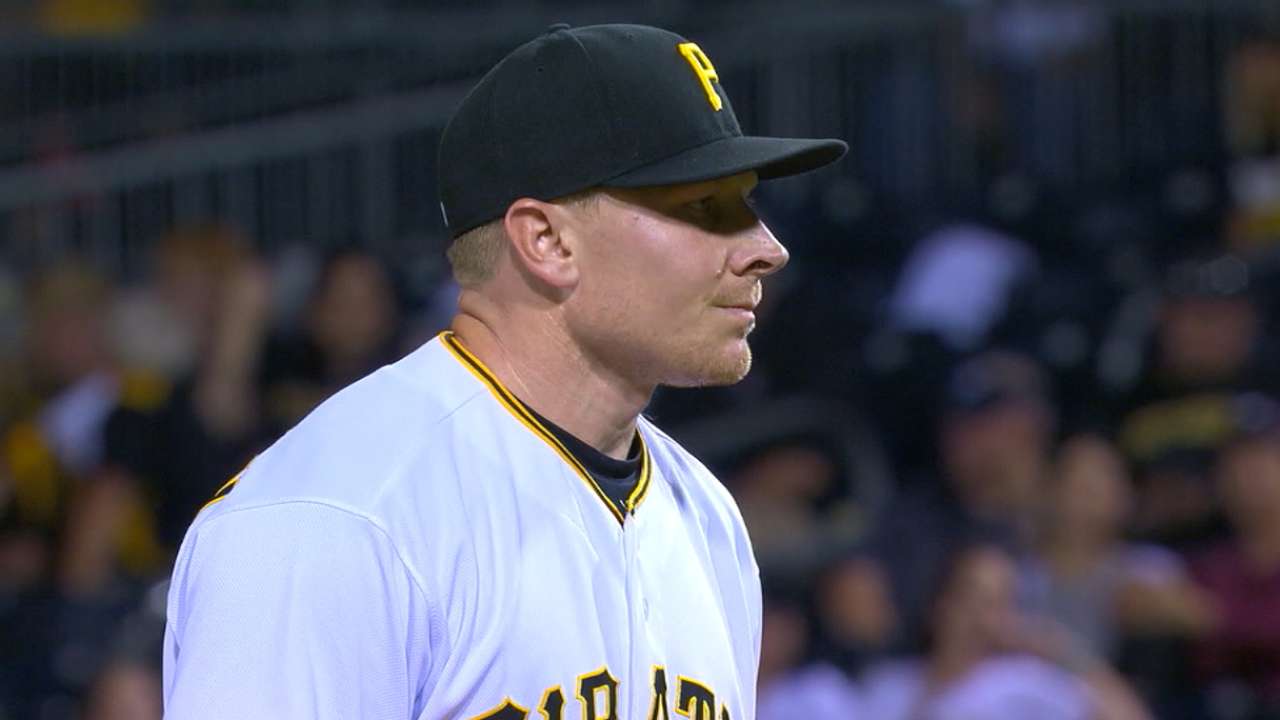 9. ASTROS -- 14th in ERA, 7th in Win Probability
(Luke Gregerson, Ken Giles, Will Harris, Michael Feliz)
This has been, at times, a group that's looked like baseball's best. It's also a group that's had Giles get off to a brutal start, Gregerson lose his closer's job and Harris struggle badly in July, in addition to allowing a Russell Martin game-tying homer on Monday. Where the Astros do excel is in their depth, because you could include Chris Devenski if you wanted, though he's rarely in high-leverage spots, or you could include Pat Neshek here, though he's faced only the eighth-most batters in this bullpen. Giles' recent dominance -- 23 strikeouts and four walks in 14 straight scoreless outings -- is a great sign for Houston.
10. TIGERS -- 13th in ERA, 8th in Win Probability
(Francisco Rodriguez, Shane Greene, Justin Wilson, Alex Wilson)
You could possibly argue for Kyle Ryan over Greene here, but Greene has been so good as a reliever (24/5 K/BB in 23 2/3 innings) that's it's hard to see him going back to the rotation any time soon. Wilson has been shockingly good since arriving from the Yankees, and Rodriguez just keeps on humming along. This is a quietly competent group, and it'd be better if Mark Lowe or Bruce Rondon could figure out their troubles.
11. CARDINALS -- 8th in ERA, 13th in Win Probability
(Seung Hwan Oh, Kevin Siegrist, Jonathan Broxton, Zach Duke)
Oh has been one of baseball's biggest surprises, and he could be in the NL Rookie of the Year Award conversation if not for guys like Corey Seager, Trevor Story and Aledmys Diaz. Now, if Trevor Rosenthal were healthy and productive, perhaps the Cardinals would have one of baseball's best one-two punches. As it stands, this has been a perfectly productive bullpen, one that should be helped by the under-the-radar acquisition of Duke.
12. RED SOX -- 12th in ERA, 10th in Win Probability
(Kimbrel, Brad Ziegler, Junichi Tazawa, Matt Barnes)
The Red Sox get a boost with the return of Kimbrel, though they'll of course need him to limit the walks and extreme fly-ball tendencies that hurt him earlier in the season. Paired with Ziegler, the Sox should be set in the back end of the bullpen. The question, with the injured Koji Uehara leaving a hole, is how things sort out after that. Tazawa, who has somehow been around since 2009, never seems to get enough credit, and Barnes has taken a nice step forward.
13. BLUE JAYS -- 10th in ERA, 12th in Win Probability
(Roberto Osuna, Jason Grilli, Scott Feldman, Aaron Sanchez)
When coming up with four names, Toronto's was easily the most difficult. Osuna was obvious; he's been phenomenal in two Major League seasons. But then Jesse Chavez and Drew Storen are both gone, and new addition Joaquin Benoit doesn't seem to be in a high-leverage position, and Brett Cecil has struggled, so … what does this bullpen look like in October? For now, it seems like the veteran Grilli, who has been productive since arriving from Atlanta; the new arrival Feldman, who is elite at limiting exit velocity; and the young ace Sanchez, who seems almost certain to move to the bullpen next week. Would he still be there in October? It's hard to say. Adding Francisco Liriano, Mike Bolsinger and Feldman added depth. It didn't clear up bullpen questions.
14. GIANTS --11th in ERA, 14th in Win Probability
(Will Smith, Sergio Romo, Santiago Casilla, Derek Law)
It was well-known that the Giants needed a reliever at the Deadline, and so they got a good one in Smith. But Smith, working back from a knee injury, has seen his velocity drop and his performance with it. Romo has dealt with an elbow injury; Casilla with inconsistency. Law, at least, has been a very nice surprise. Hunter Strickland, Cory Gearrin and the injured Josh Osich could factor in for the playoffs, but this is an unsettled group for the moment.
Mike Petriello is an analyst for MLB.com and the host of the Statcast podcast. He has previously written for ESPN Insider and FanGraphs. This story was not subject to the approval of Major League Baseball or its clubs.