Zimmerman rests wrist day after plunking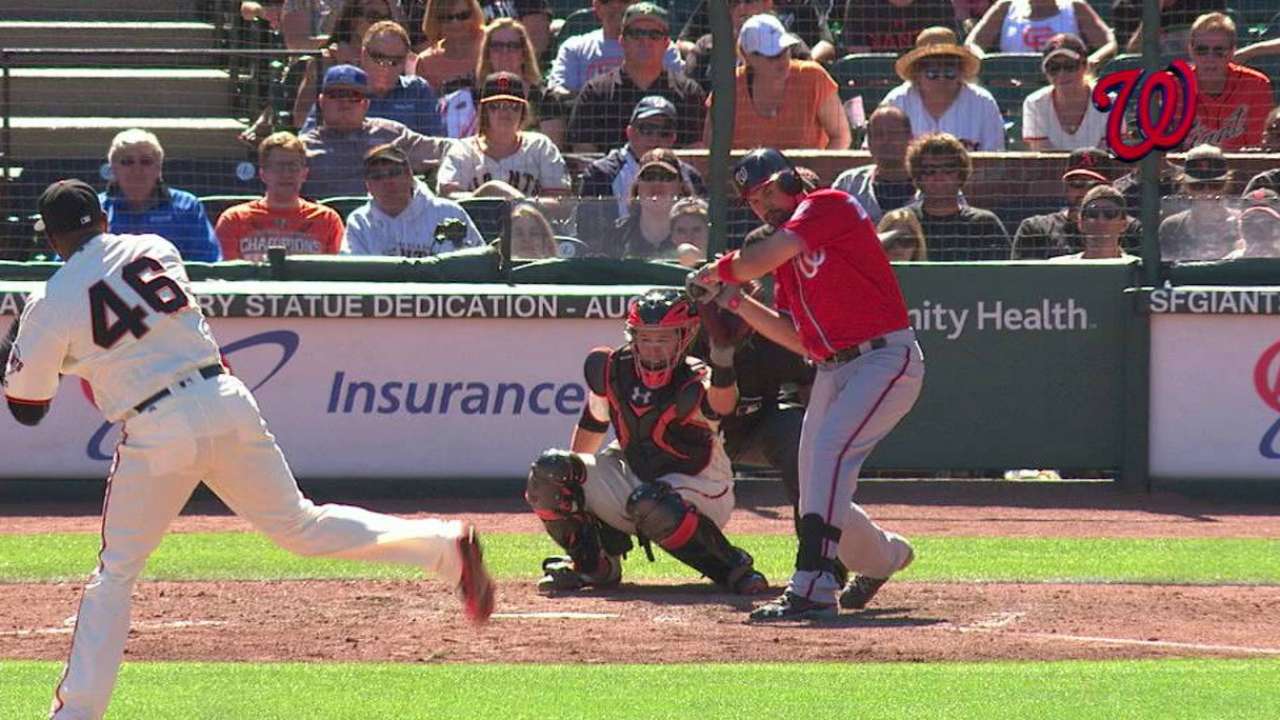 PHOENIX -- The Nationals were glad to hear that X-rays came back negative on first baseman Ryan Zimmerman's left wrist, after he was hit by an errant pitch during Sunday's game against the Giants.
Zimmerman was not in the Nationals' starting lineup for Monday's game against the D-backs, although manager Dusty Baker said he might be available to pinch-hit. Zimmerman stayed in Sunday's game to run the bases after getting hit, but said his wrist felt sore after the game.
"I was very concerned," Baker said. "Anytime you get hit in the hand or the wrist, you always thinking there's a lot of bones in there, not any meat in there to protect you. Trying not to think about it, you want to think positively because you hate to lose anybody and sustain any injuries this late in the season."
Zimmerman just returned from a stint on the disabled list with a strained left rib cage and is 5-for-21 with a double in six games since.
Worth noting
• Joe Ross rejoined the Nationals on Monday after completing his second Minor League rehab outing Saturday, feeling good aside from some normal soreness that comes after throwing 67 pitches in 4 2/3 innings.
The Nationals will evaluate how he feels the next few days before deciding whether he will need another rehab outing. If not, thanks to the benefit of off-days, Washington could go without a fifth starter for the next few weeks.
Jamal Collier covers the Nationals for MLB.com. Follow him on Twitter at @jamalcollier. This story was not subject to the approval of Major League Baseball or its clubs.