D-backs stay out of fray on busy Deadline day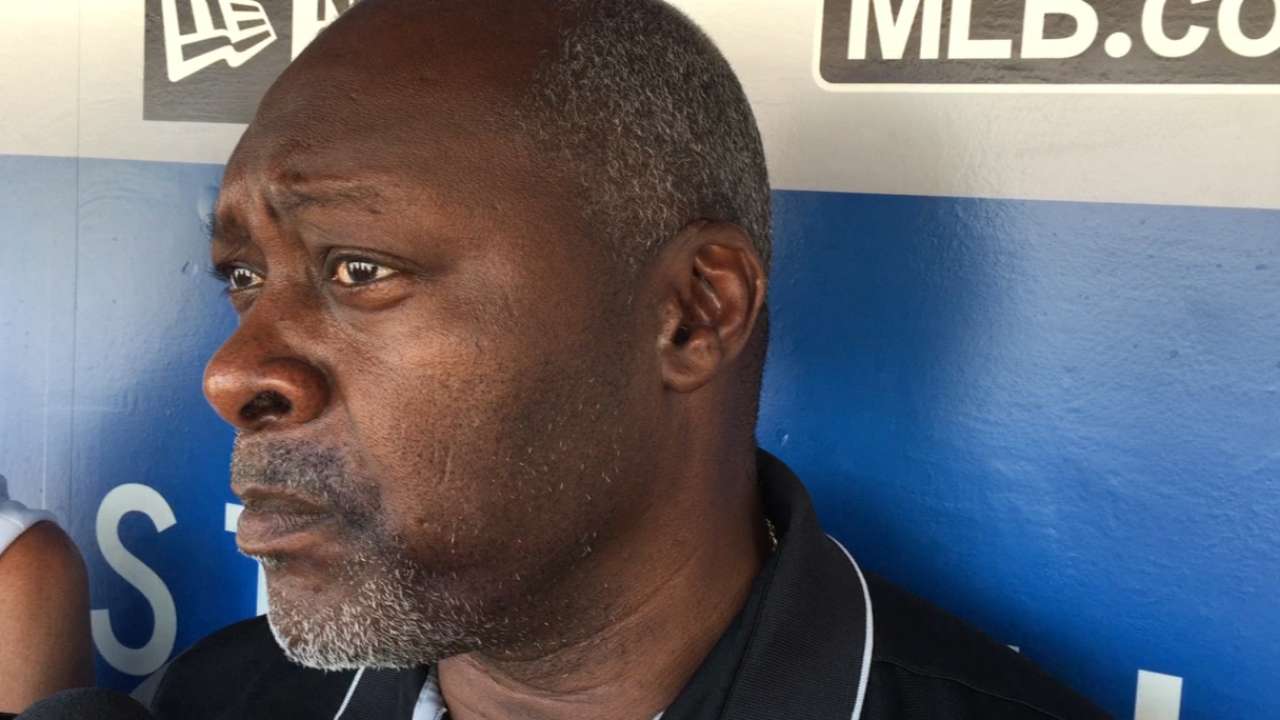 PHOENIX -- The non-waiver Trade Deadline passed quietly for the Arizona Diamondbacks on Monday, which was pretty much expected, given the pair of deals they had made in July and their desire not to move any of their core pieces.
The D-backs dealt closer Brad Ziegler to the Red Sox for a pair of Minor Leaguers just before the All-Star break, and then Saturday morning they sent reliever Tyler Clippard to the Yankees in exchange for Minor League pitcher Vicente Campos.
"There was a lot of people that contacted us, some interest, a lot of interest," D-backs chief baseball officer Tony La Russa said. "The problem was everybody they had a lot of interest in were guys we want to keep."
In addition, the D-backs received what GM Dave Stewart said was a "ton" of interest in right-hander Shelby Miller. The D-backs paid a steep price to acquire Miller from the Braves last December and despite his struggles this year they were not going to just give him away.
"All our pitching was asked about because they're all very attractive. They all have talent. They all have a lot of upside, and Shelby was one of them," La Russa said. "He's still with us, just like the rest of them are still with us. There wasn't anything there. The ones they liked, we liked, and we like going forward."
Instead, the D-backs parted with Ziegler, who will be a free agent at the end of the year, and Clippard, in a deal that allowed them to save the balance of the $4.1 million he is owed the rest of this season and his $4.25 million salary for 2017.
The D-backs were open to trading another veteran who will be a free agent at season's end, Daniel Hudson, but a potential deal fell through.
Time will tell what kind of return the D-backs got for Ziegler and Clippard.
Jose Almonte, a 20-year-old right-hander, and Luis Alejandro Basabe, a 19-year-old middle infielder, were acquired in the Ziegler deal. They are both a ways away from the big leagues, but the D-backs had good reports on both.
Campos, 24, is closer to the big leagues than Almonte and Basabe. He was in Triple-A for the Yankees, but the D-backs have assigned him to Double-A Mobile.
A key piece of the trade that sent Michael Pineda from the Mariners to the Yankees prior to the 2012 season, Campos was a highly regarded prospect before missing the 2014 season following Tommy John surgery.
With the moves, the Arizona bullpen has definitely gotten younger and there is now open auditions for who wants to be a part of it in 2017.
Rookie Jake Barrett is likely to get the bulk of the save opportunities initially, while Enrique Burgos could also work his way into that role.
The rest of the season will also provide a chance for young relievers like Silvino Bracho, Evan Marshall and Jimmie Sherfy to showcase what they can do. Sherfy and Bracho are currently with Triple-A Reno.
"At this point, you have to make something out of the adversity, and that is you learn as much as you can about who's more likely to be with us next year," La Russa said.
Steve Gilbert has covered the D-backs for MLB.com since 2001. Follow him on Twitter @SteveGilbertMLB. This story was not subject to the approval of Major League Baseball or its clubs.