Roach recalled by Mariners to fill Miley's spot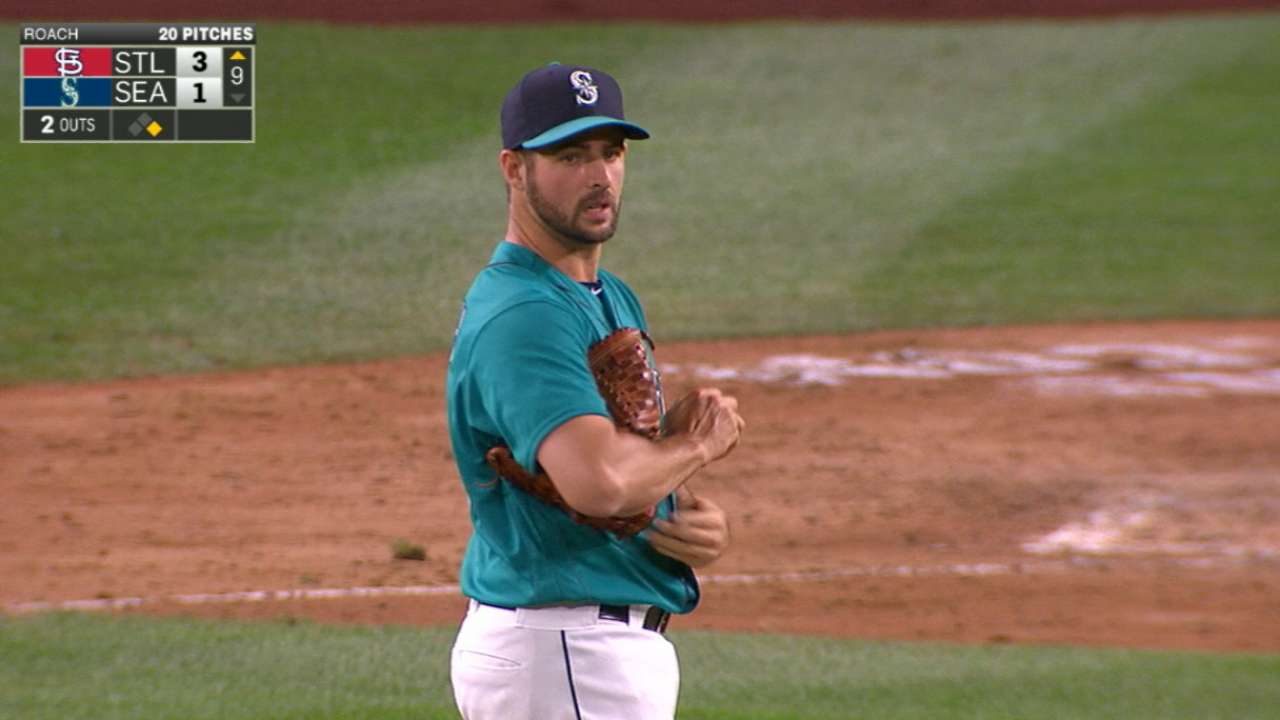 SEATTLE -- The Mariners recalled right-hander Donn Roach from Triple-A Tacoma, the team announced Monday.
Roach filled a roster spot after the Mariners' trade of left-hander Wade Miley to Baltimore in exchange for lefty prospect Ariel Miranda.
"Obviously we went through quite a few guys last night," manager Scott Servais said the day after a 7-6, 12-inning loss to the Cubs.
The Mariners will use Roach to deepen the tired bullpen over the next couple of days. Roach made three relief appearances for the Mariners in the last two weeks of June, giving up four runs in 3 1/3 innings.
That leaves the question of who will start Thursday in Miley's place.
One possibility is Miranda, who is headed to Triple-A Tacoma, but could be brought up this week.
"You're probably going to see him in the real near future," general manager Jerry Dipoto said. "And just see what he's about."
Dipoto said Miranda brings flexibility to the team with his ability to start and relieve. Miranda went 4-7 with a 3.93 ERA in 19 starts for Triple-A Norfolk. His only Major League outing was against Seattle. He allowed three runs in 2 innings and struck out four.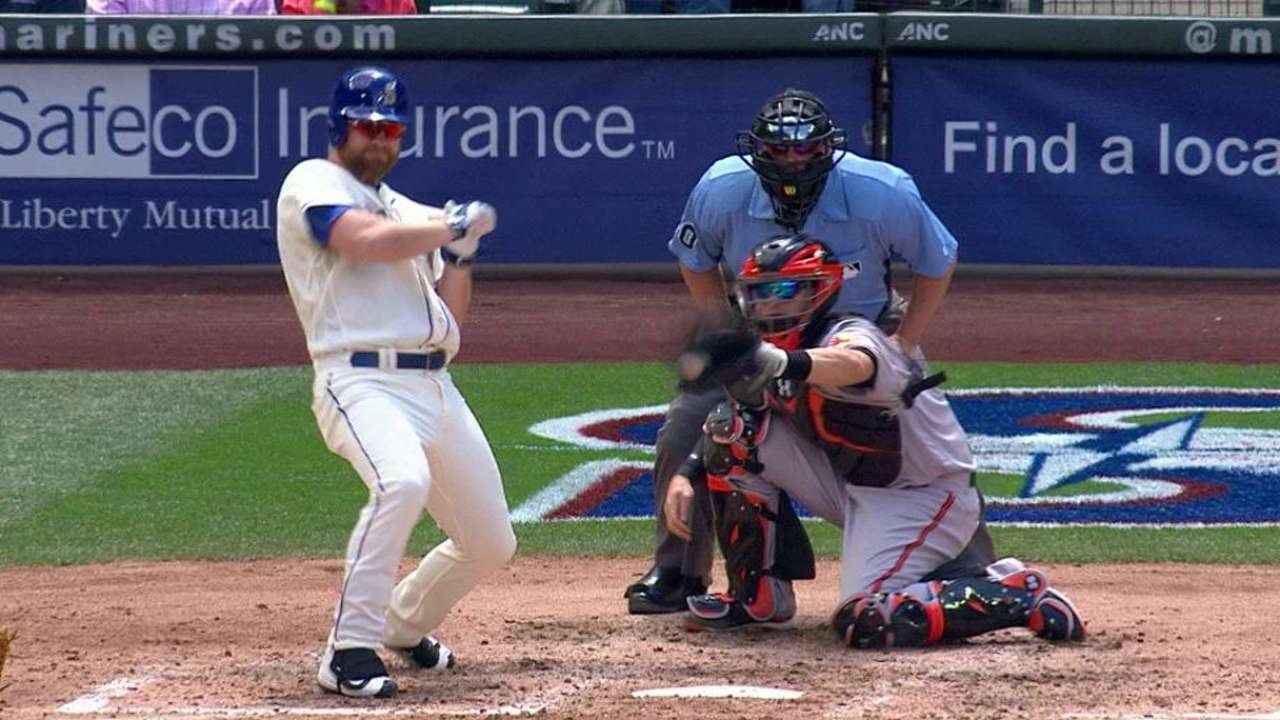 Worth Noting:
• Nick Vincent (mid-back strain) is scheduled to pitch a simulated game Tuesday. The right-handed reliever will throw one inning and about 15-20 pitches, Servais said. If that goes well, he will likely make a rehab appearance. Dipoto said he expects Vincent will to return to Seattle in the next week. He has been on the 15-day disabled list since June 27.
• Ketel Marte is also on the road to recovery. The shortstop will take live batting practice off Vincent Tuesday and is scheduled for a rehab game this week. Marte, on the 15-day DL retroactive to July 20, said he lost 22 pounds while out with mononucleosis. He has since gained back half of that weight.
"I've got to eat a lot, but I feel good," Marte said. "I feel very good."
• Taijuan Walker (tendinitis in his right foot) was set to make a rehab start Monday night in Triple-A Tacoma. He has struggled with the injury for much of the season.
Maddie Lee is a reporter for MLB.com based in Seattle. This story was not subject to the approval of Major League Baseball or its clubs.